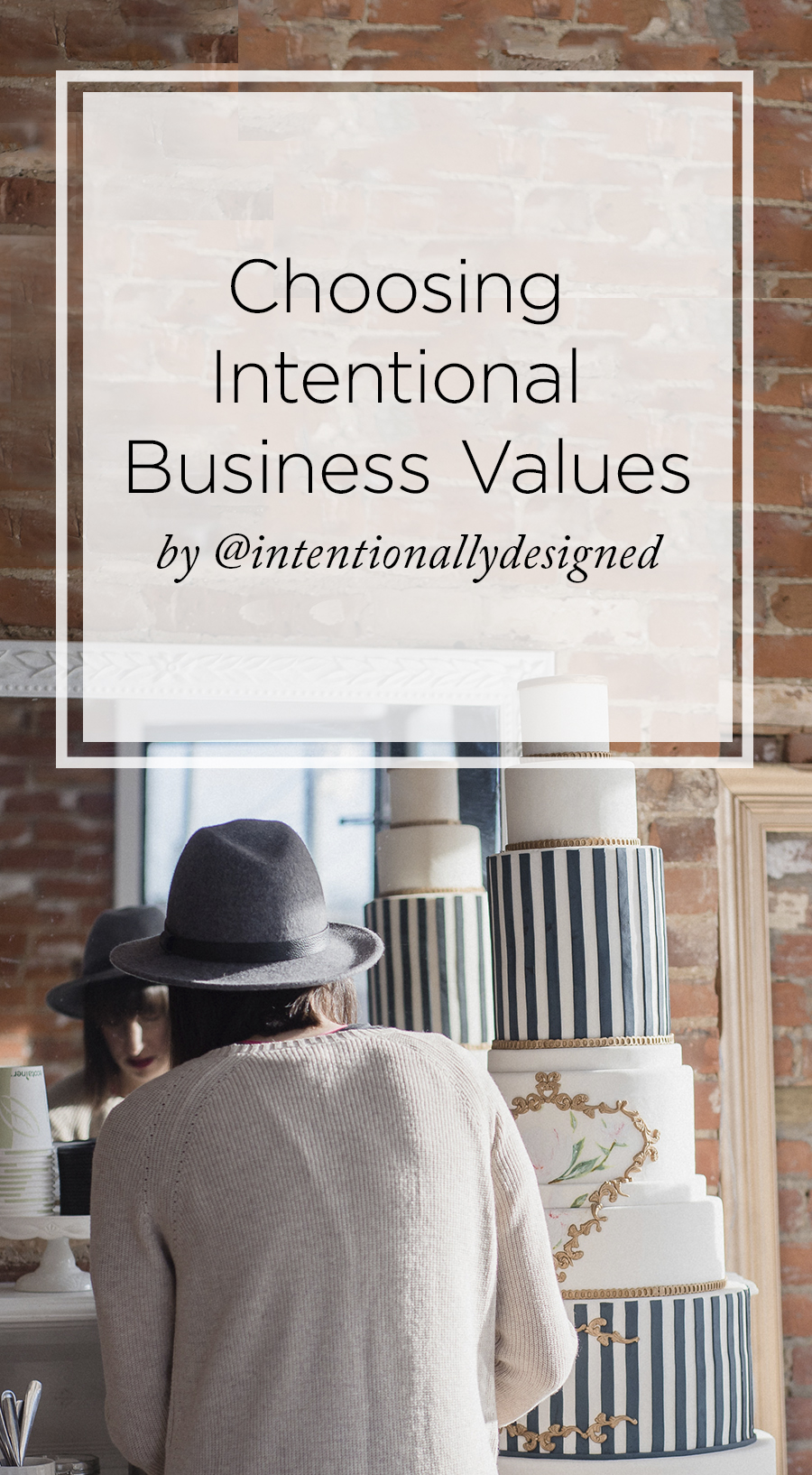 A strong brand is all about creating a genuine connection between your brand and your audience. It's about finding what makes you unique and communicating that to your customers + clients through a powerful visual brand. But developing that strong brand comes from first developing a strong foundation, which means taking time to establish things like your mission, message, and values. Establishing core values is a step that is often missed, but when done right, they can define the bottom line of your business. But choosing intentional business values is more than just jotting down a list of words that describe your brand. There is thought and strategy that should go into this process. So let's talk about what goes into that process.
What are core values?
First of all, it's important to understand what core values are. Core values, also known as business or brand values, are the values you uphold in your business. They help to define who you are as a business and how you measure your standards. They help to keep you on track and act as a guide when making decisions for your brand. It helps bring clarity to your brand and gives you and your audience a better understanding of how your brand looks, feels, and functions as a whole. Along with your mission and message, your core values help you to establish a cohesive and well-defined brand that you can build a community around. It keeps your message in line and keeps you from changing directions year after year. Thoughtful and intentional core values keep your brand consistent by creating an underlying foundation for your business.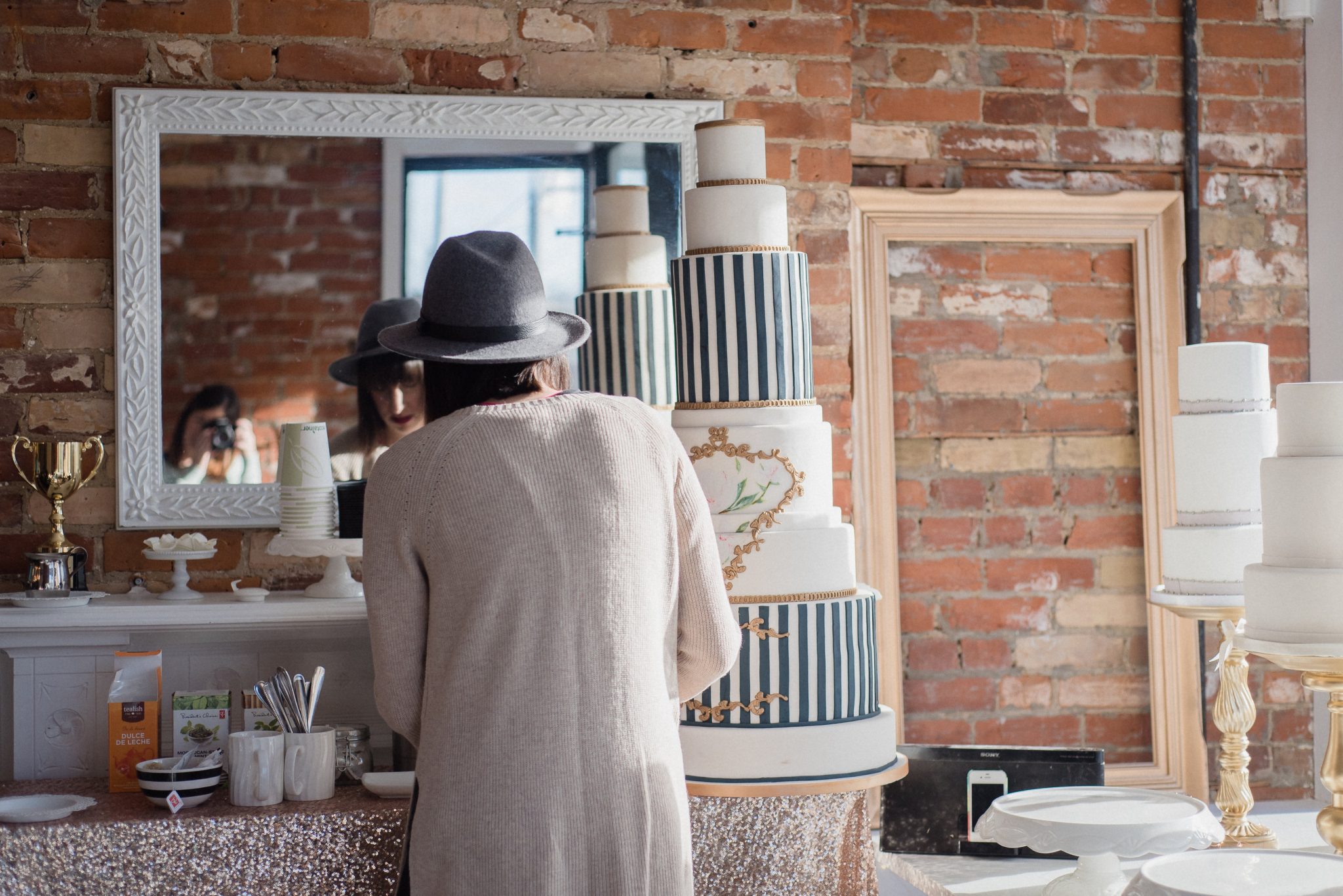 Stick to your roots
More than likely, your business and brand values will line up with your personal values. You can use your personal values as a starting point to build your brand values. Sticking to your roots helps ensure that you are choosing brand values that you truly believe in and that will become a natural part of your brand. Follow your instinct and only choose values that you feel good about. Don't try to weave in values that sound good or that you think will make your business look better than it is. This will only lead to disaster. You won't truly believe in those values and that will show through your brand. Keep things genuine and authentic and stick to what you know.
Be intentional
The key to making your brand values intentional is by keeping them in line with everything else you are building within your business and brand.  It all comes full circle in the end. You can't establish one area of your brand without thinking about the big picture. Core values will mean nothing without a strong mission statement to help define your foundation. But a well-written mission statement cannot be created without first digging deep and defining why you do what you do. And the visual design of your brand won't truly connect with the right audience unless all of these things are clearly defined, well thought out, intentional, and applied to the visual aspects of your brand. Staying intentional when establishing and defining your brand means that all of the pieces of the puzzle have to fit together. Your core values should be consistent with the rest of your brand in order to have true purpose for your brand.
Establish your core values
Now that you understand what core values are and how to keep them intentional, you can create yours. But like I mentioned earlier, establishing core values is more than just writing down a few things you think relate to your business. Start by answering these questions:
What are your goals?
What do you want to be known for?
What makes your business and brand unique?
How do you want your audience to feel?
These things will get your brain going in the right direction. Once you've written down answers to these questions, you should start to see a common thread emerge. You can pull out those things that are true representations of your brand and tie together with your mission. This is where you need to follow your instinct and get rid of anything that just doesn't feel right. In the end, you should have a small list of intentional values for your business. You can even take it one step further and write a short sentence about why each value relates to your business. This helps to further define and clarify why you've chosen each value and prevents miscellaneous things from ending up on your list.
Having a value based business and brand is not necessarily required. But in the creative industry today, having well-defined core values helps to create a better connection with your audience. It makes you brand more personal and relatable. It shows your customers and clients what you believe in and what you stand for. And more often than not, people will be drawn to your business based on the message and values that you are sending out. Do you have core values for your business?