Your business may be small but you have a huge amount of administration to handle. You're juggling schedules, project management and timelines, client proposals, invoicing, email marketing, and more. It's a lot, and one misstep can torpedo your client relationships or business reputation. Client communication management software (CCMS) simplifies and streamlines day-to-day tasks, ensures your customer service is top notch, and allows you to get back to doing the things you love best about your work.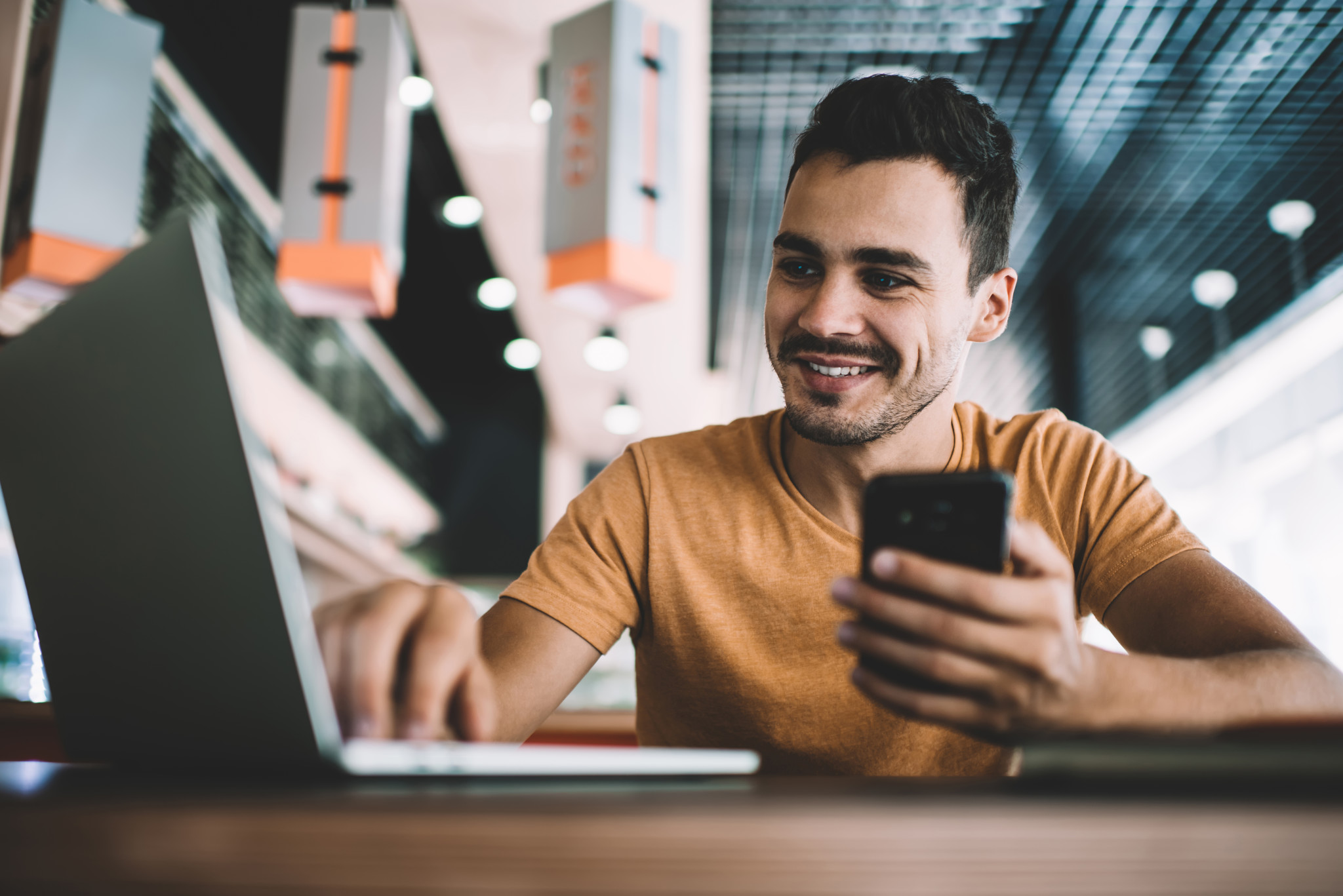 What is Client Communication Management Software?
CCMS makes it easy to create, deliver, store, and retrieve all your business communications. Client communication management software helps you tackle:
Landing projects with professional proposals templates
Kickstarting client relationships with secure online contracts
Scheduling, without the back and forth
Monitoring client communications from anywhere, anytime
Automating invoicing
Making it easy for clients to pay you online
Tracking client payments
Let's discuss in more detail how these benefits make life easier for small businesses and the self-employed.
4 Advantages of Client Communication Management Software
There are many benefits to consider when it comes to client communication software. From time savings to better cash flow, there'll be a lot for you to think about by the time you've finished reading this. One of the main benefits is having a system for managing the entire customer journey, resulting in a smooth running clientflow. This vastly improves your customer relationship and experience, which means they'll want to come back, and will only have positive customer feedback, which we all know leads to more sales.
1. Time Savings
In a First Bank survey, time was the most valuable asset to a small business owner. SMB owners often work 52 hours a week, and the majority work six days a week. Some 14% don't take a vacation. Part of the problem is they're losing too much valuable time to customer communications, invoicing, and marketing services.
Running an independent business often means struggling to balance quality and growth while doing several jobs at once. Many small businesses, for instance, don't have the luxury of an administrative assistant to schedule appointments and track project deliverables or a finance manager ensuring you're getting paid.
Client communication management software is a big time saver. You're replacing paperwork processes with digital communications, all kept together in one place. Instead of logging in to several different softwares or, worse, trying to track it all manually, a good CCM software gives you an overview of all your customer communications in one place, making for more timely and effective communication with clients and customer support they will appreciate.
Related: 8 Tips for Effective Communication With Clients
2. Improved Productivity
Big businesses often have employees and sometimes an entire sales team dedicated to fostering client relationships and customer communications, and even have additional people to actually execute on deliverables. As a small business owner, you may not have those kinds of resources, and customer relationship management may fall squarely on your shoulders. You could also be working with dozens of small clients to make your income. That adds up to a lot of back and forth to keep up with regarding deadlines, deliverables, and amounts due.
A good management tool lets you monitor your many clients and projects more easily. Some will give you access to an activity log that keeps you up-to-date on any status changes. Setting up read receipts and real-time status updates lets you know when clients view or read files, sign contracts, and make payments, something that's particularly simple when using HoneyBook's online payment software.
With CCMS automation helping you stay on top of the business side of things, and notifying you of any changes, you can get your work done without feeling pulled in so many directions.
Some of the best client communication management software also provide a mobile app so you can manage conversations, files, and notifications on the go. I recommend checking out HoneyBook if you value CRM software that works on your laptop and on-the-go.
3. Better Cash Flow
Cash flow is king, no matter the size of your business. If it makes you feel any better, virtually every small business owner has cash flow problems. In fact, a U.S. Bank study found that as many as 82 percent of startups and small businesses fail due to poor cash-flow management.
Unless your small business is in bookkeeping, setting up, recording, and sending invoices and tracking payments may be something you dislike doing. Yet, even personal chefs or home closet organizers need to keep up with the financial side of the business.
Client communication management software ensures cashflow by making getting paid easier. A CCM software organizes the proposal, client agreement, and online invoices for easy review in one place.
Your cash flow can also ease up with a communication tool that helps you get paid quicker. Some offer the option of customized invoices offering direct online pay capabilities, including with credit card. That means you don't have to rely on snail mail while you wait on checks to arrive.
Ensure faster cash flow
with instant deposits
With the CCMS tracking invoice status, you can also easily identify payment trends. This can help you plan better for when you want to pay your own bills. Plus, you also get a better picture of your client base. If all your income is dependent on one big client, you'll be able to see that. That could encourage you to work better deals with other clients. Or look to diversify your client base more, which is easier with the tools your client software provides.
4. Enhanced Customer Experience
Customer experience is a huge differentiator. In fact, an 8×8, Inc. survey found customers prefer the experience they have with small businesses over those they had with large brands. The reasons? Personalization and responsiveness.
With client communication management software you gain the time and tools to be more responsive, personalize communications, and provide an outstanding client experience, even if you're dealing with a difficult client. The ability to pay online with a credit card will appeal to many clients, but CCM software supports an overall excellent customer experience end-to-end.
Related: 9 Proven Tactics for How to Deal with Difficult Clients
From the very outset, when a client reaches out as a potential lead, you can make a great impression with client communication management software:
Customize templates to represent your business in sending back that first email acknowledging the new inquiry
Easily put together brochures to showcase your talents and increase your conversion rates
Send sleek, professional proposals that make it easy for clients to say yes
Once you've won a client's business through good customer interactions, a quality CCM solution will save you time in creating a online contract and customer agreement by providing easy-to-use templates. Address everything from liability to overtime or cancellation and payment policies simply selecting from a range of pre-populated contract clauses. Once you're done, you'd be able to send the document to your client to review and sign online without the dreaded back-and-forth.
Some client communication software can even connect to your website or social media contact forms to immediately send a response to new inquiries, or you could even offer a live chat option. Creating quick-replies using automated workflows helps you follow up with potential clients first, which increases your chances of winning that client's business.
In selecting a CCMS, look also for one that offers a client portal. This lets your business provide clients with an online, interactive, and frictionless client experience. Wherever they are, even on mobile devices, they could be able to access contract details and complete their tasks to keep the project moving forward. While you're making their lives easier, you're saving yourself several emails, texts or calls with questions clients can now answer on their own.
The Bottom Line on Client Communication Management Software
Ultimately, you want to be doing what you love — be it photography, writing, consulting, coaching, or what have you. That's why you got into business in the first place. Writing proposals or emails, scheduling meetings, invoicing and ensuring cashflow are not what brings you joy (though you do like seeing the money come in).
CRM software is the time-saving solution you need. Book clients, save time on project management, send invoices, and get paid — all in one place. With the right CCM solution you can add automation and mobility while boosting organization and enhancing cash flow and customer experience. Client communication management lets you focus your efforts on the creative side and pursuing your passion to build your business.
Looking for a system to try?
HoneyBook is a client management software for small businesses that enables you to provide outstanding client services without the hassle. HoneyBook is a simple, all-in-one client communication platform seamlessly integrating with other tools you already use such as Quickbooks, Gmail, Google Calendar and more. 
Ready to get started? You can try HoneyBook risk-free for 7 days (no credit card required).