Compare 10 small business payment processors to learn which one is the best for your needs. Plus, learn which factors you should evaluate when considering the best payment processor for small business transactions.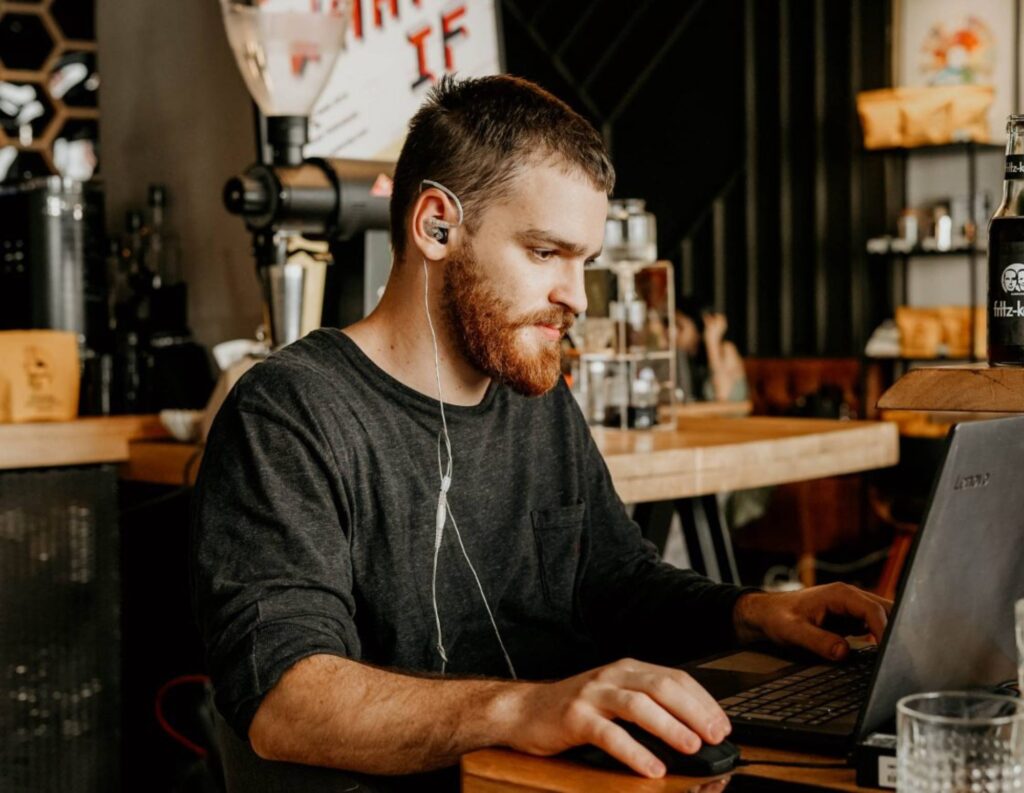 Yes, it's obvious — as an independent trying to grow, you need to get paid!
So out of all the available software (and there are a lot), what is the best payment processor for small businesses? How on earth are you supposed to choose one?
Below, we've outlined the criteria you should consider as well as information and comparisons about some of the top platforms for payment processing for small businesses.
Jump to:
Criteria for evaluating small business payment processors
Though there are dozens of criteria you could weigh and analyze, some of the most important ones to factor when considering how to choose a payment processor are:
What type of business do you run?
Do you sell physical goods? Are you service-based? Subscription-based? This will, in large part, determine what specific needs you have and help point you toward the most fitting software for you.
How do you most commonly accept payments?
What medium does the payment usually take? Do you get paid via email invoice? Credit cards? Cash?
And do you operate online? Do you operate purely in-person with a brick-and-mortar store? Or some combination of the two? You may need to find a system for accepting credit cards online as well as processing payments in person with a point of sale (POS) system.
How your business receives most of its payments will help you determine what to look for in choosing the best payment processor for small business. 
If you accept online payments, like credit cards, you'll also want to look out for the options with the lowest processing fees.
What are the qualities you value most?
Do you want to get up and running as fast as possible? If so, you may want software with the least amount of sign-up hassle. Do you want great customer service and support along the way? Then you'll need to know which software provides it reliably.
How do small business payment platforms compare?
In the payment processing world, the various software tools all tend to do what they do best in their own specialized field.
And while it may be tricky to say which is the best payment processor for small business overall, we may be able to say which tools are better equipped for certain areas of interest.
Here, we'll take a look at 5 of the most popular small business payment platforms as well as 5 additional options for more specific needs.
1. PayPal
First popularized through eBay in the 90s, PayPal is possibly the most well-known among top payment processors today.
Payment options
Most notably, it's a secure option for eCommerce, offering online checkout and a POS system for brick-and-mortar sales.
Capabilities
For service-based businesses, it does include invoicing as well. However, the invoices aren't highly customizable. You can add your logo, but you can't alter the overall layout or create files that combine invoicing with other steps in your process, like a pricing guide.
Fees
Pricing is transparent — PayPal charges 2.99% + 49¢ for cardholder-entered transactions and 3.49% + 9¢ for card-on-file transactions. Other than that, there's no application setup, contracts, termination fees, or monthly fees at all.
Ease of use
PayPal makes it very easy to get started, and very versatile in its uses, so if you're new to small business payment processors and need something that's quick and painless to set up, this may be a great option to start with.
Keep in mind: PayPal payments are received in your PayPal account and are not direct-deposited into your bank. This can mean a bit more time until you actually have the funds where you need them.
Customer service
PayPal is already well known for its security, and it makes sure that its users are safe even when dealing with fraud or chargebacks. It includes data encryption that protects both sellers and buyers, as well as real-time monitoring for fraud prevention.
Overall, PayPal is a solid choice if you're looking for simple payment processing that's secure and easy to use.
Pro tip
Though we didn't include it in this list, a lot of business owners wonder if they can use Venmo for business transactions. Though it does offer payment processing, it isn't as robust as other payment portals, and won't provide as much of a professional experience.
2. Stripe
Similar to PayPal in many ways, Stripe offers many of the same basic features, but with far more customization.
Payment options
When it comes to running an eCommerce store, Stripe has made a name for itself as being readily integrated with other software and tools commonly used with eCommerce and small businesses, such as CRMs, marketing tools, and billing software. With Stripe, you can accept credit cards, ACH transfers, buy now, pay later, digital wallets, and more.
Capabilities
Stripe is solely focused on accepting payments, whether you're collecting them in person or online. That means it has robust capabilities, like payment pages, recurring payments, invoicing, reporting, and more. If you're looking for a more all-in-one solution, however, Stripe's capabilities don't go beyond payment processing.
Fees
Concerning their fee structure, Stripe is a pay-as-you-go model, with 2.9% plus 30¢ per cardholder-entered transaction, and an additional 1% if you accept international cards. The rate for card-on-file transactions is also 3.4% + 40¢. It's that simple. No hidden or monthly fees.
Ease of use
Stripe is extremely easy to set up and start using. It doesn't require any complicated processes, and once you have your account set up properly (including connecting your bank account, which can take 7-10 days the first time round), you can begin right away to start charging your customers.
Customer service
If you're looking for smooth integration and a high level of customizability, Stripe makes running an online storefront a total breeze in the "getting paid" department. It also offers good customer support, but it doesn't include fraud protection for small businesses. Instead, Stripe Radar is a separate feature that you have to add to protect against fraud.
In terms of how easy payment processors are to sign up for, Stripe is definitely among the easiest out there.
3. Square
By this time, Square may need no introduction. Chances are pretty good that you've already seen Square in its natural environment — in coffee shops, barbershops, or other small businesses around town.
Payment options
Square is a fantastic small business payment processor, particularly well-known for its sleek mobile and chip reader devices that integrate directly into your smartphone or iPad. Along with the POS system, you can also accept payments online via small business credit card processing, card on file, gift cards, and more.
Capabilities
Square is mostly focused on brick-and-mortar businesses, but it does offer payment processing for professional services as well. You can request, track, and accept payments, plus offer digital estimates. Square also offers scheduling, so you can combine your payments with scheduling appointments.
Fees
In addition to being easy to set up, Square makes life easy for small businesses by doing away with monthly fees. Square charges flat rate pricing of 2.75% for swiped transactions, 3.5% + $0.15 for keyed transactions, 2.9% + $0.30 cardholder-entered payments online, and 3.5% + $0.15 for card-on-file payments. Overall, it does have some of the highest fees when compared to other small business payment platforms.
Ease of use
Overall, Square is very easy to use and get started. If you're a brick-and-mortar business, you'll just have to wait a while to receive your hardware and get started.
Customer service
Square has a help center where you can search for answers to all of your questions, along with real-time phone, email, and live chat support.
If you're ready for a solution to your in-store small business needs, Square may just be the thing for you.
4. HoneyBook
HoneyBook really covers it all. Yes, HoneyBook offers an online payment portal — you've got that covered — but it's also an all-in-one clientflow platform that allows you to manage the entire process of selling and delivering your services.
Payment options
With HoneyBook, you can accept ACH transfers, debit cards, and credit cards.
Capabilities
Unlike other payment processors, you get an integrated online payment software inside HoneyBook along with a variety of other features for business management, making it one of the best options for credit card processing for small businesses. You are able to send invoices and accept payments just like with PayPal or Square. But, you can also capture leads, manage all your client communication, and combine steps with your booking process.
For instance, HoneyBook smart files let you create interactive templates for a variety of needs. Provide your pricing guide to let clients choose their services before viewing an up-to-date online invoice with the ability to pay right there and then.
Fees
For credit card transactions, accept all major cards with a fee as low as 2.9% + 25¢ and no hidden spikes or changes in fees. There's no being caught off guard by interchange fees or changes due to payment method or credit card type.
If you want to be paid through ACH bank transfer (which isn't available for all payment processors), then there's another simple flat fee of 1.5%.
With a free trial, giving you access to the full set of features for your first 7 days, you won't even have to enter your own payment information right away. You can just start running your business!
Ease of use
As soon as you connect your bank account (which takes only minutes), you can securely receive funds via direct deposit, everything else is fast enough to be considered just about instant. HoneyBook is amazingly easy to sign up for, and after just a few clicks, you'll be ready to go, fast.
Customer service
HoneyBook's in-house concierge team has several helpful ways they offer help, should you need it. Should payment disputes or chargebacks occur (as they sometimes unfortunately do), rather than automatically refunding the dispute without understanding what happened, the team will work with you to sort things out, which is rather unique in the world of payment processing.
If you're a freelancer or independent business owner who needs to charge regularly for services, HoneyBook stands out among the best payment processing companies for small businesses.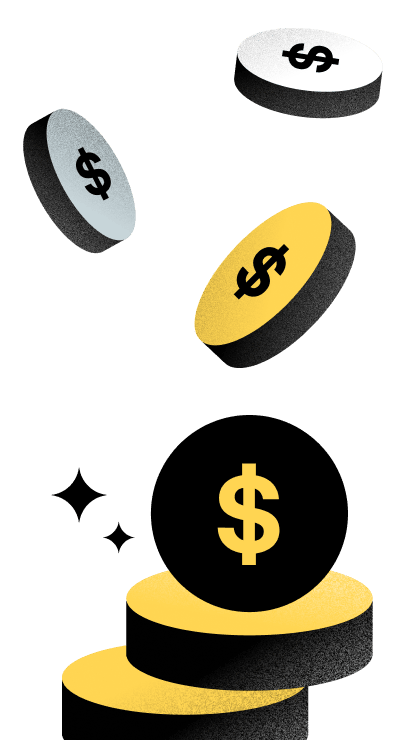 Use HoneyBook to simplify your payment process—no more chasing payments. 
5. Due
Due is an option freelancers should consider because it offers many additional features other than payment processing that are incredibly useful.
Their platform can process both domestic and international credit cards, and charges a flat-rate transaction fee of 2.8% for both. It also serves as a digital wallet and supports ACH payments.
If you need to track time for hourly jobs, create invoices, or store your money in a digital wallet, Due has you covered with that. Overall, it's a great tool that can help you save time and be more efficient.
6. Clover
Clover is a streamlined hardware & software suite that allows you to accept all sorts of payments in-person — credit and debit cards, gift cards, and even checks!
But don't let the hardware side of things blind you to the outstanding software features — the Clover system allows you to connect to services like Yelp, for business reviews, MailChimp, for email marketing, and QuickBooks, for easy accounting. And that's not even mentioning its other helpful features like sales monitoring, refunds, and analytics on customer spending habits.
Clover has several options for their monthly fee structure: a card & online payments only option (Payments Plus, $0), a basic option (Register Lite, $9.95/device/month), and a physical POS system option (Register/Classic, $29.95/device/month). But the Clover monthly fees are not the only costs involved. You'll also pay processing fees to accept credit and debit cards, which start around 2.3% + 10 cents per transaction.
Clover is a powerful small business payment processor for your in-person store, and with all of the features that come with it, it's so much more than that as well.
7. Dharma
Dharma Merchant Services has shaped its entire company culture around "right living" and service. The company strives to be socially conscious and active in the community with outreach and donations from its profits each year to various non-profit organizations.
As far as costs go, Dharma doesn't include interchange in their displayed pricing, so there's a 0.20% fee plus $0.10 for an in-person sale, and 0.30% plus $0.10 for an online purchase. When you factor interchange back in, you're looking at somewhere in the 1% to 2.5% range in fees, per transaction.
As such, it should come as no surprise that their payment processing software comes with well-reviewed customer support and excellent reviews on many top review sites. It's very clear that Dharma makes taking care of its customers a priority!
That's if you're a non-profit. If you're not a non-profit, you'll pay a bit more than this. With Dharma, you'll generally end up paying less than most other credit-card processors – but only if you're a non-profit.
8. Payline Data
Particularly popular when it comes to e-commerce payment processing, Payline Data has become quite reputable for their customer support. Having been recognized by many review sites and the BBB as having excellent service, this choice for a payment service is quickly growing in popularity.
Like Dharma, Payline Data offers discounted pricing for 501(c)(3) charities. All Payline Data plans come with a monthly minimum fee, and, not counting interchange, cost 0.2% + $0.10 per transaction (when the card is present) and 0.3% + $0.20 per transaction (when the card is not present).
Payline Data's customer service and sales teams have proven to be friendly, reliable, and professional, and it has definitely paid off! If you're wondering whether you'll be able to handle the challenges of switching to a new payment processor, Payline has you covered!
9. Recurly
Recurly is a payment processing platform built specifically for larger subscription-based businesses (usually 25-500 employees).
They say that they "use machine learning based on hundreds of millions of successful transactions to improve billing continuity." Meaning that they help you reduce the number of credit card declines and lower the number of subscribers you lose over time.
Overall, Recurly is well-reviewed and may be the best payment processor for recurring payments for companies that are a bit on the larger side.
10. Fattmerchant
Fattmerchant is a simple payment processor that targets small businesses. Their spin on the payment processing game is to use smarter, leading-edge payment processing technology to make their pricing lower than many other payment processors.
Their very own pricing is subscription-based membership, and they ensure with easy, flat-fee processing, you're paying the lowest possible costs of interchange.
They offer excellent service for all standard-risk, subscription-style businesses, and offer a tracking and analytics dashboard for all payments and customers.
If you're looking for a subscription-style payment processor, why not take it from those who've mastered it themselves?
Choosing the best payment processor for small business transactions
Sometimes, it can be a tad overwhelming to get started with a new software tool. Especially as an independent business owner, there are so many things to keep track of! Getting paid is important, but so is everything leading up to it.
As you're evaluating the best small business payment processing software, consider what you currently need as well as how you want to grow. Sure, you can keep sending invoices in a separate platform from your communication, accounting, and CRM software. But is that sustainable?
Consider the payment platforms that let you incorporate booking with the rest of your clientflow, like HoneyBook.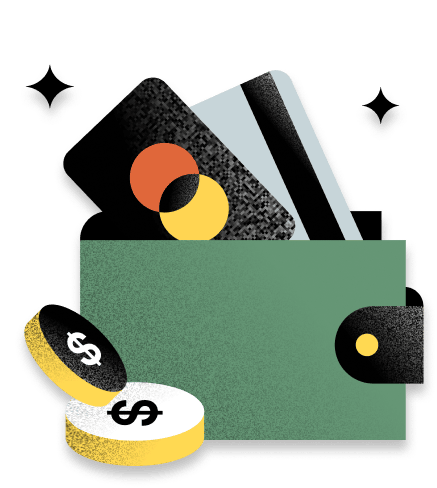 Process client payments quickly and securely with some of the lowest fees in the industry.