Valuable tips and follow-up email templates for common scenarios that help service-based professionals maintain effective client relationship management.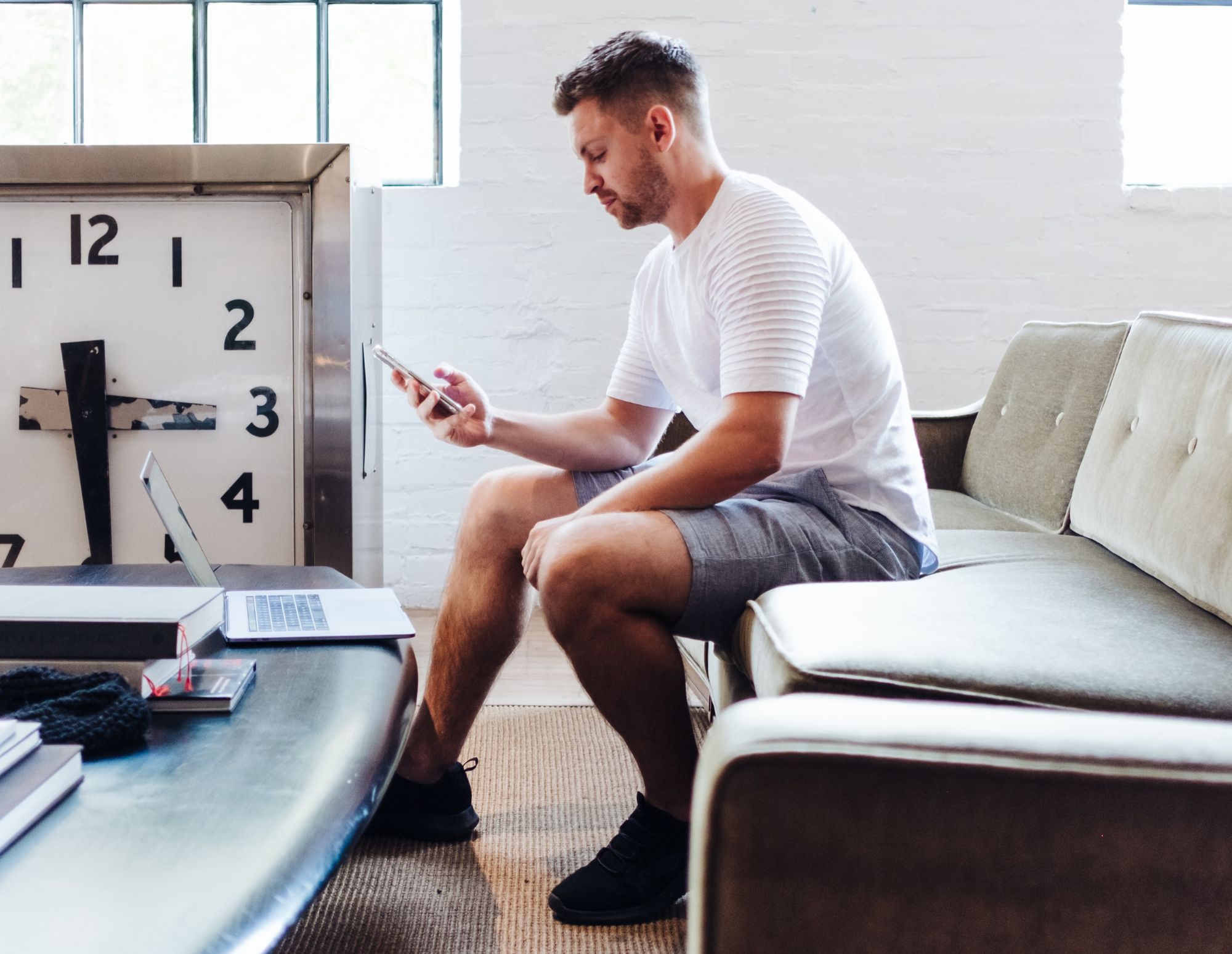 You've just had a promising consultation call with a potential client who seemed genuinely interested in your services. However, a week has gone by, and you haven't heard back from them.
You're probably quite familiar with these situations, and you know that crafting the perfect follow-up email can be challenging, especially when you want to strike a balance between being persistent and coming across as pushy.
In this article, we'll provide you with valuable tips and follow-up email templates tailored for common scenarios, so that your communication remains professional, effective, and well-received by your clients and leads.
Whether you're a photographer, digital marketer, interior designer, or other professional working independently or with a small team, these strategies will help you stay on top of your game in managing effective client communications.
Jump to: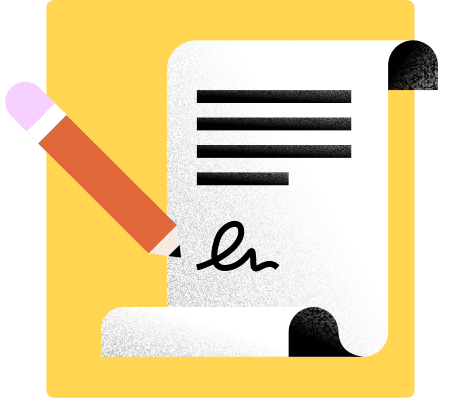 You've seen it all when communicating with clients.
So we've compiled an email template for every type of correspondence.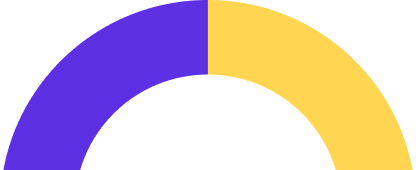 Tips for writing follow-up emails that aren't pushy
To write a follow-up email that gets the desired response without being overly aggressive, consider these five key tips:
Be polite and professional – Maintain a respectful tone throughout your email, and always address the recipient by their name. This will show that you value their time and appreciate their consideration of your services.
Show understanding and empathy – Acknowledge any concerns or challenges your clients may be facing, as this will demonstrate your ability to empathize with them. For example, if they mentioned budget constraints during your consultation call, acknowledge this in your email after no response and offer possible solutions.
Offer help and resources – Instead of solely focusing on closing a deal, provide useful resources or additional information that can help clients make an informed decision. This could include blog posts related to their needs, case studies of similar projects you've completed, or testimonials from satisfied customers.
Use a clear subject line and call to action – Make sure your subject line is concise yet informative so recipients know what to expect before opening the email. Additionally, include a clear call to action (CTA) within the body of the message — whether it's scheduling another call or directing them toward specific next steps.
Keep it short and concise – Short follow-up emails are more likely to be read in their entirety than lengthy ones filled with unnecessary information. Stick to the main points you want to convey while still providing value through relevant content.
Pro tip
Use email tracking tools like HoneyBook's client portal software to enhance your follow-up strategy. These notify you when a recipient opens your message or opens your files, so you know when it's time to check in.
Follow-up email examples
See how a follow-up email template can be easily customized for some of the most common scenarios you may encounter.
Following up with a new inquiry
You want to respond promptly, express gratitude for their interest, and provide clear next steps for them to take.
Subject: [Your name] – Thank you for your inquiry!
Hi [Client's name],
Thank you so much for reaching out and expressing interest in my [services]! I'm excited about the opportunity to potentially work together.
To give you a better understanding of what I can offer, I've attached a brief overview of my services and pricing. Additionally, here's a link to my portfolio where you can see some examples of my recent work: [Portfolio link].
If you have any questions or would like more information on how we can tailor these services to meet your specific needs, please don't hesitate to ask. To discuss further or schedule an initial consultation call, simply reply to this email or book directly through my online calendar: [Calendar link].
Looking forward to connecting with you soon!
Best regards,
[Your name]

This template is straightforward — which is crucial at this point! — and allows you not only to address their inquiry but also to showcase your professionalism by providing relevant resources and making it easy for them to take the next step in engaging with your services.
Following up with a new referral
Acknowledge the referral, express gratitude for the introduction, and offer assistance in meeting their needs.
Subject: [Referrer's name] mentioned you might be interested in [Your service]
Hi [Client's name],
I hope this email finds you well! I recently spoke with [Referrer's name], and they mentioned that you might be interested in my [Services] for your business. I'm excited about the possibility of working together and want to take a moment to introduce myself.
My name is [Your name], and I specialize in helping businesses like yours achieve their goals through tailored [Service type] strategies. You can learn more about my services and see some examples of my work on my website: [Website].
If you'd like more information or are ready to discuss how we can collaborate, please feel free to reply to this email or book a time for a consultation call directly through my online calendar: [Calendar].
Thank you again for considering my services, and I look forward to the opportunity to help your business grow!
Best regards,
[Your name]
Maintain a professional tone while capitalizing on the trust established through the referral. Make it easy to access additional information about your services or schedule a call. Take proactive steps toward closing a deal.
Following up after an initial discovery or consultation call
Summarize your consultation call and motivate the potential client to take further action. Be concise, informative, and maintain a sense of urgency.
Subject: [Your Name] – Consultation Recap & Next Steps
Hi [Client's Name],
Great talking to you on [date] about [specific project or service]. Here's a quick recap:
Your situation: [Summarize their needs]
Our solution: [Outline your service]
Key benefits: [List 2-3 advantages]
I've included resources addressing any questions:
1. [Resource #1 – e.g., case study]
2. [Resource #2 – e.g., blog post]
To proceed, let's schedule a follow-up call to discuss questions and finalize details: [Calendar].
If you're ready to move forward, reply to this email, and I'll send our contract for review. Feel free to reach out with any concerns. Looking forward to working together!
Best,
[Your name]
Remember the importance of timing when sending follow-up emails. Aim for within 24–48 hours after the initial call.
Following up with a new client who needs to sign a contract
This is the all-important reminder email to a new client to sign the contract for your services. Be polite, understanding, and prompt when sending this email. Delays in signing the contract can hold up the project's progress. Remember that your goal is to close the deal and start working together, so ensure your tone remains helpful and professional.
Subject: Quick Reminder: [Your service] Contract Awaiting Signature
Hi [Client's name],
I hope you're having a great day! I wanted to send you a friendly reminder that we're all set to kick off our [Service/project name] together, but I noticed that we still need your signature on the contract.
Here's the link to review and sign it online: [Link]
I understand that life gets busy, so if there's anything unclear in the contract or if you have any questions at all, please don't hesitate to reach out. I'm more than happy to help.
Once we have your signed contract in place, we can get started on bringing your vision to life!
Looking forward to working with you,
[Your name]
Remind them of their pending action but also offer assistance if they have any concerns or questions about the contract. Reinforce your commitment to provide value and maintain open communication throughout the collaboration process.
Following up with a client who needs to pay
Be tactful, sensitive, and professional in your approach. Remind the client of their outstanding payment while maintaining a positive relationship.
Subject: Friendly Reminder: Invoice [Invoice number] Due Today
Hi [Client's name],
I hope you're doing well. I wanted to send you a friendly reminder that Invoice [Invoice Number] for our recent project is due today.
You can review the invoice details and make the payment through [Payment method] by clicking on this link: [Payment link].
If you've already sent the payment or if there are any issues, please let me know so I can update our records accordingly. We understand that life gets busy, and we appreciate your prompt attention to this matter.
Thank you for your continued business, and please don't hesitate to reach out if you have any questions or need assistance with anything else.
Best regards,
[Your name]
A short follow-up email not only reminds clients of their outstanding balance but also provides an easy way for them to complete the payment. Keep it polite and professional, maintaining a strong working relationship even when discussing sensitive matters such as unpaid invoices.
Pro tip
Always use a professional email signature in your communications with clients so you can include your brand and instill confidence in working with you.
Leverage HoneyBook follow-up email templates and get back first
Effective follow-up emails are essential in maintaining clear communication with clients and prospects. Use these templates as a guide to create compelling follow-up messages tailored to your specific needs. Then, HoneyBook to streamline your communication process with automated email responses to leads, while ensuring that no strong prospect slips through the cracks by using priority leads through the HoneyBook app.
HoneyBook is a clientflow management platform designed to help independents manage all of their client touchpoints and administrative work. With HoneyBook, you can view all of your client emails and files in one place, interact with clients in a client portal, and leverage automation to send reminder emails.