You don't always have the time to write every client email. With email automated response templates, though, you can respond to clients with one click.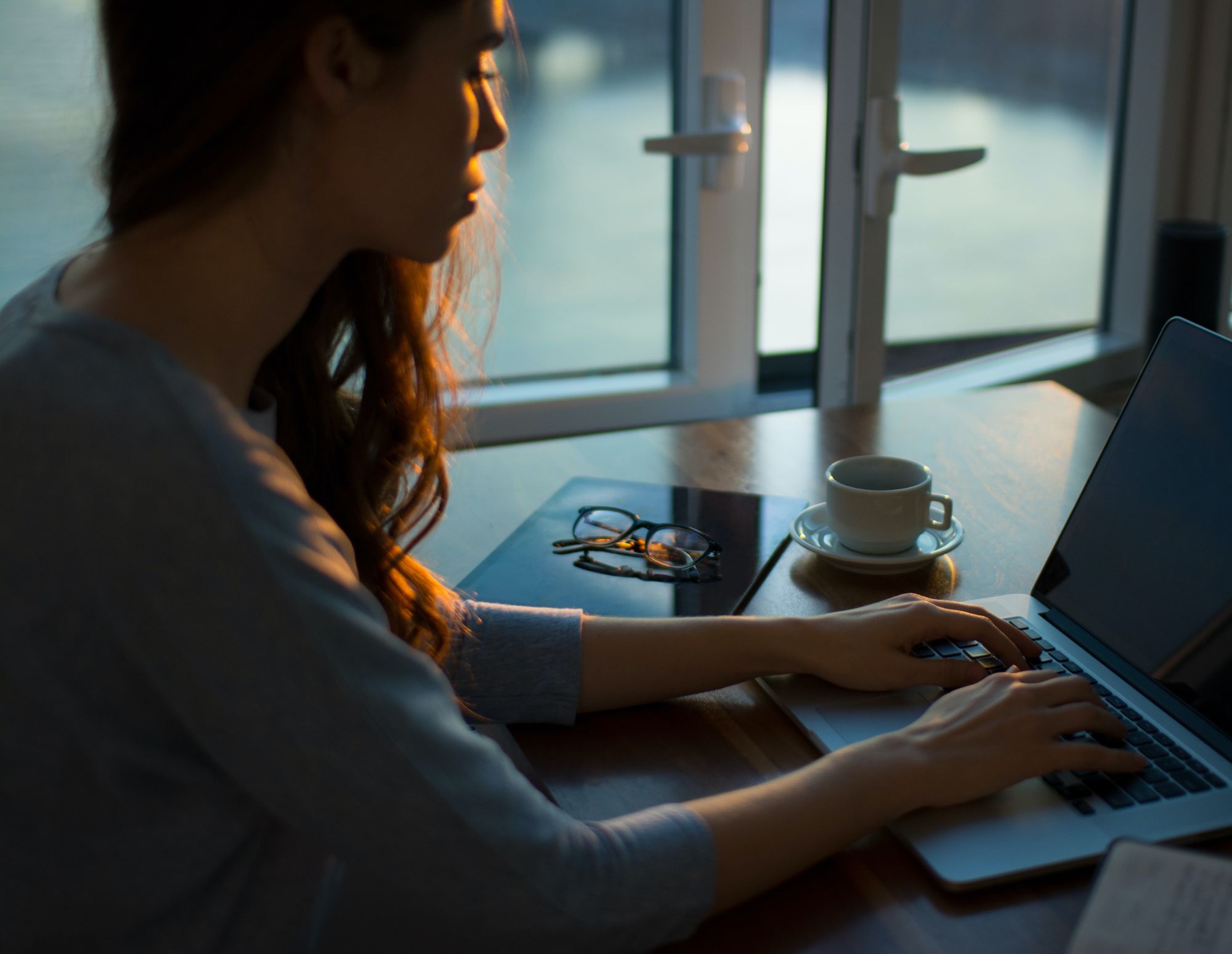 As an independent service provider, you don't always have time for everyday administrative tasks, including taking the time to properly respond to each and every email you receive. Even if your response is short, it still takes time that could be better spent working on bettering your services for your clients.
However, your leads and clients expect timely responses as a part of good client management. In fact, 86% of prospective clients go with the independent business that gets back to them first, showing how important is it to respond quickly.
The good news is that you can automate many of your email responses, from reminders to check-ins and thank-yous. This guide provides six automated email response examples to help you save time.
Jump to: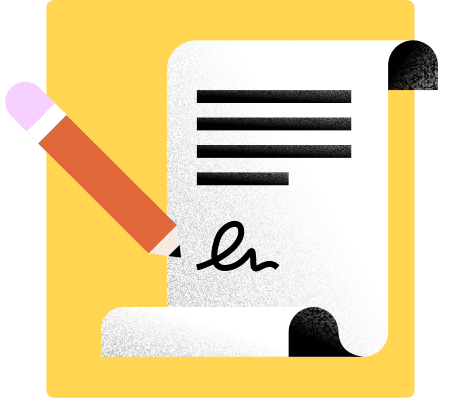 You've seen it all when communicating with clients.
So we've compiled an email template for every type of correspondence.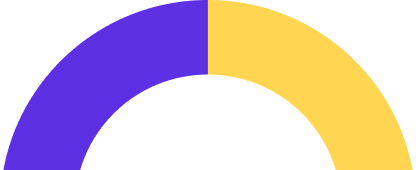 When do you need automated responses?
Automating emails for your business helps you save time while staying in touch with clients. Many scenarios may call for automated email responses, including instances:
When the inbox is frequently full: Auto-reply emails help you acknowledge an email without becoming distracted by it, which is a big plus when a client reaches out. Use automated emails for any account that has a lot of client emails incoming daily.
When you need to send a reminder to a client: Setting up a reminder email for clients allows you to follow up on a contract signature or other task so they avoid missing deadlines without going into your inbox. Reminders can also help clients remember to attend an appointment or make a payment.
When you need to thank someone: You can have peace of mind knowing that a client or other party will be thanked after they do something even if you don't have time to draft a personal email.
When a client is interested in your services but has yet to commit: Marketing emails often incorporate automation so a client or potential client is reminded about a brand and the service they've shown interest in.
In summary, automated responses help you remind clients of important dates and tasks, show your audience you understand their needs, and free up a lot of your time. They're easy to set up and activate, too. You can automate emails through a client portal, CRM, or clientflow platform like HoneyBook.
Now, let's take a look at six automated email response examples.
Pro tip
Keep language simple and fairly broad since many automated email responses will be sent to a variety of different people. Make sure it can apply to everyone who will receive it.
1. An automated thank you email for reaching out
Providers need to respond to prospective clients quickly. Studies show that clients are most likely to book the business that responds first, after all. Otherwise, they may fail to land that client, who will move on to a competitor if they become impatient from not hearing back or don't feel sufficiently valued. A "thank you for reaching out" email allows you to show you care quickly while still saving time.
Here is an example of this type of auto-response:
Copy/paste template
Subject: Thank you for your interest
Hi [Name],
Thanks for reaching out to [Your company]! We're excited to tell you more about what we do. We'll be in touch shortly with the information you requested.
All the best,
[Name/company]
2. Payment reminder
Clients like reminders. Many need them. Clients don't want to have to think about a task or deadline any more than you do. Creating an automated email reminder for payments will help clients stay up to date on payments and keep your cash flow consistent.
Here's an example of an automated payment reminder email:
Copy/paste template:
Subject: Upcoming payment reminder
Hi [Name],
We're grateful for clients like you. We want to remind you that your payment of [AMOUNT] is due soon, on [DATE].
Thank you for continuing to work with us!
Best wishes,
[Name/company]
3. Inquiry Response
You can also set up automated responses to client inquiries or create simple client reminders for upcoming events they RSVP'd to. This allows them to get a response right away so they know their inquiry has been acknowledged or they know they're on the list for an event. These also work if you need more information from them for an event, like a questionnaire.
Here's an example:
Copy/paste template:
Subject: Inquiry received
Hi [Name],
We received your request! Thanks so much for your interest in the upcoming [EVENT]. We'll be in contact soon with additional information. In the meantime, please fill out this short survey so we have your details.
Talk soon!
[Name/company]
4. Welcome email
Welcoming clients is an important step in the onboarding process. Clients want to feel like they made the right choice. They want to feel appreciated and taken care of. Sending out an automated confirmation email after a client books a service or has just come on board can show them they're appreciated, and you don't even have to think about it.
Here's what you could say in your automated response:
Copy/paste template:
Subject: You did it!
Thank you for booking [Service] with [Company]. We're delighted to have you on board.
Our team puts our clients first in all that we do, so get ready for an exceptional experience. Keep an eye out for more information coming soon.
Welcome!
[Name]
5. Automate check-ins
When your clients are in the middle of a project, a check-in email can be a great way to assess overall sentiment. You could create an automated email that offers recommendations for resources, reminds people about contact information, or includes a list of the next steps in the project.
Here is an example of an automated check-in email:
Copy/paste template:
Subject: How's it going?
We hope everything is going great with your [Project]. We just wanted to check in to see if there's anything we can provide to support you. Here are a few resources that may be helpful to you:
Resource 1 with link
Resource 2 with link
Resource 3 with link
Don't forget that our next step is [Next step]. Let us know if we can help in any way. We're excited about moving forward!
All best,
[Name/company]
Pro tip
Don't forget to include a professional, personalized email signature at the bottom of your emails. It helps solidify your brand and make your clients feel more confident in working with you.
6. Review or testimonial reminder
After a service or project is complete, it's time to gather feedback from clients. You can easily collect feedback with an automated email containing a survey that goes out once the service is over. This helps your clients feel heard, and you can gather important information to improve your services.
Here's an example:
Copy/paste template:
Subject: I enjoyed working with you!
You're all done! We hope you enjoyed working with us, too. Don't hesitate to reach out with questions or concerns about your [Service].
We'd love to hear about your experience working with us. Please check out this survey—we'd love your feedback.
Thanks for everything you do!
Best wishes,
[Name/company]
Why you need to embrace automated email responses
Automatic replies help you save time while never missing an opportunity to connect with a client. They're simple to create and implement, and people will thank you for the gentle reminders when a deadline is approaching. You just need the right tool, like a clientflow management platform, to get your automations up and running.
With HoneyBook, you can easily set up email automation features so you never forget to respond to an email or follow up with a client. Your clients will appreciate the effective communication that automatic replies provide your business.
In fact, the HoneyBook clientflow management platform helps you reduce friction and streamline your entire clientflow. With HoneyBook, you can send an automated response as soon as an inquiry hits your inbox for consistent follow-through every time.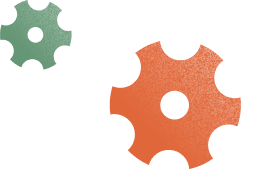 Set up custom automations with HoneyBook that ensure you're still providing personalized interactions.