There are SO many options out there when it comes to finding the best invoicing software for small business. How do you pick one? What makes a good invoicing software vs. a bad one? Read on to learn about what to consider when you're searching for a new invoice program for your small business.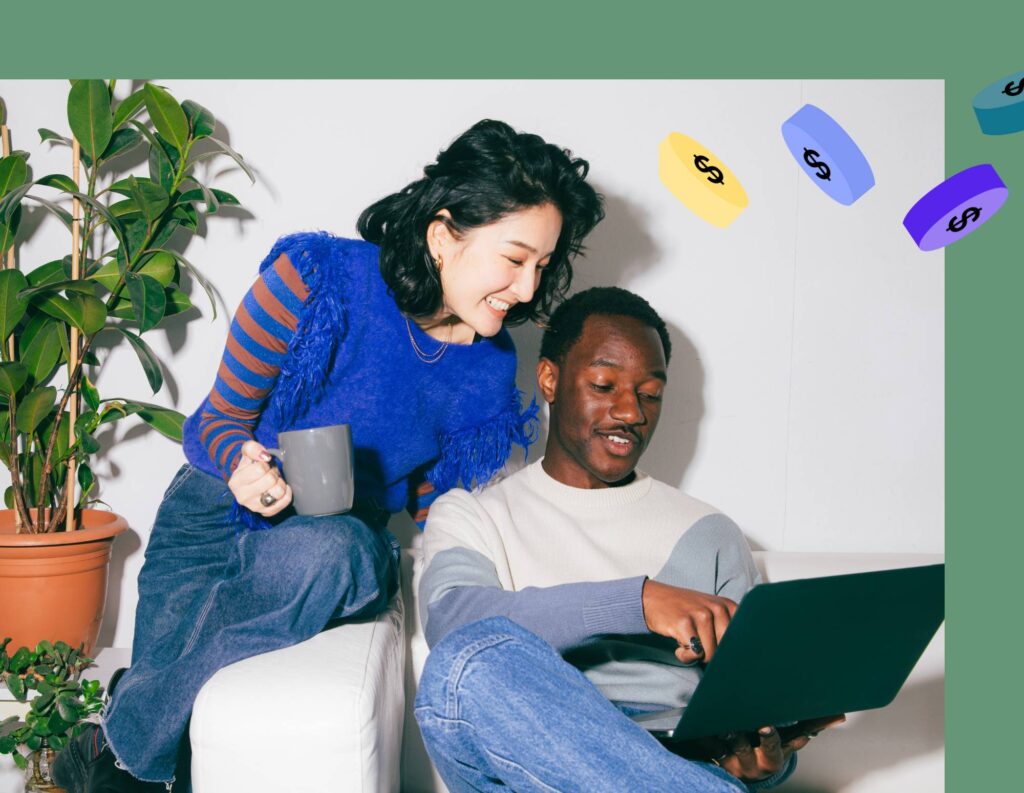 What can an invoicing program do?
Invoicing software for small businesses have a lot to offer.
Features that good invoice programs can offer are:
Invoicing (of course)
Recurring billing/invoicing
Automatic payment reminders for clients
Ability to accept and process online payments using online payment software
Direct deposit to your bank account
Auto-pay option for clients
Invoice and payment tracking (for paid and outstanding invoices)
Sync with QuickBooks or similar bookkeeping software
Mobile and desktop invoicing options
Security for you and your clients
Not every invoice software offers the full complement of features listed above, but the best ones do.
As you start your shopping consider the following: Which of the above-named features would help streamline your business and create less effort on your part? In your business model, think of which features would help you build your business and get paid on time. Use these answers to prioritize features when looking for an invoice app.
Jump to:
Consider your business model
Think about how you typically bill your clients.
Do you charge an hourly rate and send invoices periodically?
Do you charge set project rates with a couple of payments for the deposit and completion or do you ask for a monthly payment for large projects?
Or, do you charge each client a flat monthly rate?
Ensure the program you choose can flex to accommodate the way you do business.
Pro tip
If you're unsure of the best invoicing platform for your business model, revisit the basics of how to create an invoice to figure out what your billing typically looks like.
How many clients can you invoice?
Many small business invoicing software places a cap on the number of clients you can invoice. This could be a problem, especially if you make lots of small transactions rather than tackle a few large projects each month. A client limit could also hinder you and create extra busy work—something no business owner needs!
Some invoice programs offer tiered plans that allow you to pay more to invoice more clients, and others offer unlimited client invoicing (or at least plans with unlimited clients). It's great to have options but note that some unlimited plans get pretty pricey.
That brings us to the next question you need to ask yourself while shopping for invoice programs.
Does the small business invoice software fit your budget?
When you run an independent business, profit margins are often tight. Keeping operating costs low allows you to reinvest profit into your business so it can grow—then, eventually, you can take home more of what you earn. Especially when you're an operation of one, software expenditures essentially can feel like they're coming out of your pocket.
How much does it make sense to spend on invoicing software for a small business? It depends. Subscription prices for popular solutions vary from $9 per month to $150 or more. Some invoice programs even offer free options, but you get what you pay for. Most programs that offer free or very cheap invoicing don't usually include much more than basic invoicing. We recommend investing in an all-in-one business software, which will help you combine the right tools for the right price.
While you're thinking about your budget, it's important that you also consider transaction fees. These fees are often a percentage of the transaction, sometimes with an additional flat-rate transaction fee. Most programs charge credit card transaction fees between 3% and 3.5%, and often around 1.5% for ACH transactions.
HoneyBook's transaction fees are quite low, and you can both send an invoice and receive payment with payment processing in a single email. Here's a breakdown of HoneyBook's payment processing fees:
| | | | |
| --- | --- | --- | --- |
| CardholderEntered | Card on File | ACH Payments (received from clients) | Instant Deposit (optional service for transfer of received funds) |
| 2.9% + 25¢ | 3.4% + 9¢ | 1.5% | Additional 1% |
Do you need your invoice software to work on the go?
The ability to access your invoice software while on the go is critical for most independent business owners. Because you're your own CEO you're the only person responsible for the little things that keep your business moving forward and money coming in.
If you travel frequently for your work (or for fun!) or go to clients to give estimates and work on-site, make sure that the invoice software you choose can be accessed on your mobile device.
Some great mobile apps for invoicing are:
All of the above are available for iOS and Android.
Great invoicing software does more than invoicing
It's also important to consider features offered that are not directly related to invoicing—those that go above and beyond what an average invoice program offers. Some programs, like HoneyBook, offer an all-in-one business platform that allows freelancers, contract workers, and other independent business owners to run their business from one program. Combining these tasks and shifting from multiple platforms to run your business can save time and mental space, allowing you to focus more on your clients.
To decide what a good all-in-one invoice software program might look like for you, start by mapping your business tasks you carry out on a day-to-day basis. These might include things like:
Writing proposals and quotes
Managing client relationships and communication
Creating and sending online contracts
Tracking payments and sending payment reminders
Managing team members or subcontractors
Project management
Tasks and to-do lists
Scheduling meetings or sessions and managing a calendar
Tracking expenses
You'll notice these tasks comprise the backend and client-facing aspects of your business.
Try HoneyBook for all-in-one invoicing and client management
Most invoicing software makes creating and sending an invoice easier, but not all deliver additional automation and features to streamline your clientflow. HoneyBook makes it easy to invoice your clients from your computer or laptop using online invoices and manage the other parts of your business like contracts, communication, and bookkeeping—all in one organized place.