Whether you offer your services in person or are a fully online small business, you need a way to securely accept and process payments from your clients. In this article, we talk about how independent business owners can use online payment processing.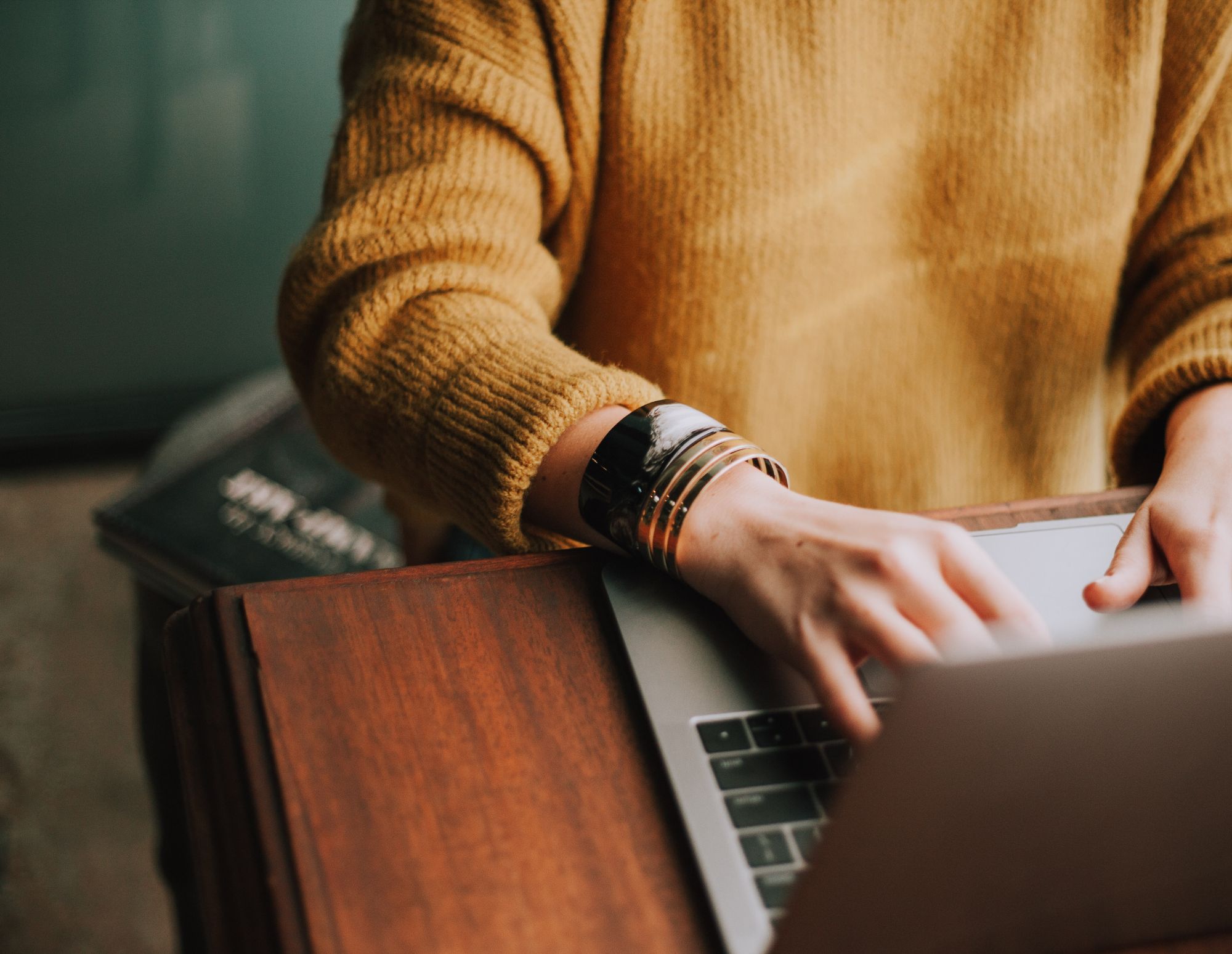 As an independent business owner, you need a secure method for accepting payments from clients in exchange for the services you provide. The safest and fastest method for receiving payment for your work is using online payment processing via a trusted and secure payment processing software.
Here we'll teach you all about online payment processing, including how it works, how to accept payments, the benefits and risks, and the best options for independent business owners to receive fast and secure payments. You'll also learn how to use software that combines payment processing with other steps in your clientflow. You can sync your payment processing with other actions like sending acontract, service selection, scheduling, and invoicing — all in one platform with a single email.
Jump to:
What is online payment processing?
As a small business owner, you offer services to clients for compensation. To get paid, you send your invoices to clients along with instructions on how to pay. When you describe the payment options you accept, can include paying by check through the mail, but this method wastes paper, takes a lot of time, and may be inconvenient for both you and your client. Other options include accepting debit card transactions, ACH bank transfers, and payment through online payment processing platforms and apps.
Processing your client's payments accurately and quickly are important parts of maintaining a positive cash flow and a strong relationship with your client. Whether you perform service fully online or offer services in person, you can securely and dependably process your client's payments using online payment processing software.
How does online payment processing work?
Payments are processed differently depending on the form the payment is issued in.
In person or via the mail, Independent business owners might accept cash, business checks, or even personal checks. Payments by cash may be deposited into your business bank account. Payments by check can be scanned and deposited digitally or in person to your bank account. These tasks take time and effort from the client and the business owner.
Online payments, however, take the time and guesswork out of manual payment methods. Automatic payments, for example, are a convenient way for clients to pay their recurring bills if you offer an ongoing service or charge retainer fees. Debit and credit card processing online makes paying an invoice as easy as online shopping.
Accepting multiple forms of payment makes paying your invoices more convenient for your clients and may inspire trust, loyalty, and repeat business for your services. So how do these different online payment processing methods work?
Credit card payment and debit card transactions
Accepting multiple forms of payment online makes paying invoices easier for your clients. Accepting credit cards and debit cards is a good idea, considering that 80% of clients prefer paying for services with a credit card.
When using debit cards, the funds are sent immediately from the payee's bank account to pay the bill. A credit card transaction charges the payment to the client's line of credit, which is paid at a later time.
As an independent business owner, you can accept credit and debit card payments in any of the following ways:
In person using a mobile credit card or chip reader to swipe the client's credit card
In person by inputting the client's credit card number, expiration date, and security code into software or an app
Online by inputting the card numbers into payment processing software
Online through a payment processor's web interface that allows a client to enter their card information (most secure, efficient way)
You can accept credit card payments from clients by setting up a merchant account with a payment processor or eCommerce platform, depending on your business. If you operate solely online, you can get a payment processor integrated into your website to accept credit card payments online. These types of payment processors make it easier for you collecting payments, but they do include credit card processing fees that should consider as a business expense.
If you use an all-in-one clientflow platform like HoneyBook, you can send your service selection package, an invoice, and take payment in one fell swoop. No more back-and-forth emails or awkward meet-ups necessary.
ACH payment processing
An Automated Clearing House (ACH) payment is similar to paying by check conceptually. The payment types are similar in that money is pulled directly from your account, the difference being the transfer happens completely electronically. With an ACH transfer, the payment first goes through a clearing house with double checks for account number confidentiality and safety, making the payment more secure. ACH transfers just add one more way for you to accept payment from clients. It may be especially useful for clients if they wish to pay without using a credit or debit card. After details such as account and routing numbers are put into the payment gateway software, the client authorizes the payment. Once the payment is authorized, the deposit is transferred from the client's account to the merchant account to pay the invoice.
An electronic check or eCheck is an electronic version of a paper check—and very similar to a direct ACH transfer. The client's account and routing numbers are used to deposit the check rather than physically depositing a paper check. The funds from the eCheck are then transferred from the client's bank account and deposited to your merchant account through an ACH transfer.
Security and risks of online payment processing
Measures to ensure security include encryption to protect confidential information, fraud detection, and compliance with payment processing regulations. Small businesses accepting online payments must comply with regulations such as Payment Card Industry Data Security Standard (PCI DSS), which ensures the protection of credit card holder information, and Know Your Client (KYC) standard, which verifies clients are who they say they are.
Transferring funds online is never without risk. Independent business owners need to take measures to increase security and protect the confidentiality of bank account and credit card numbers when accepting payments online to make sure that information and data are safe and payments are processed smoothly. This gives your clients the optimal experience by ensuring that their payments go where they are supposed to go and their credit card information is safe and secure.
The risks of accepting online payments and transferring funds online include:
Fraud
Stolen credit cards
Identity theft
Data breaches
Regulation compliance
Technical failures
Payment processing security breaches and technical issues can negatively affect your public relations. If there are data breaches or technical issues with your payment processor, regular clients as well as potential clients may be less likely to provide their credit card information to you in the future. Ensure that clients can trust your business by safeguarding their confidential information and taking measures to establish maximum security when accepting online payments.
Why payment processors are the best option for independent businesses
Payment processors make accepting payments online easy for independent businesses and make paying invoices easy and convenient for your clients. Considering that most people prefer to pay with credit or debit cards, accepting online payments is a way of attracting business and winning repeat business.
Another way to make invoicing and bill pay more convenient for yourself and your clients is by using an all-in-one clientflow platform that combines invoicing and payment processing. That way, you won't have to keep going from one site to another to invoice, communicate with, and accept payments from clients. This might not only inconvenience you, but could frustrate your client. Letting the client take care of paying the invoice securely in one place is the optimal experience and can help instill trust and loyalty.
HoneyBook allows you to handle your entire clientflow from one place. Send proposals and schedule bookings, then follow up with legally compliant contracts and get notified in real-time when clients sign documents. Use invoice templates and send invoices to your clients digitally. Allow clients to pay their invoices through the software without having to go to another site. A platform that combines all of these features is the best and most convenient option for independent businesses.
Sending invoices and accepting payments on one platform
Independent business owners and their clients alike can benefit from handling invoicing on one platform. With an online invoicing and payment processing platform, you can send your invoices to clients and they can easily pay them right there on the spot.
Using an online platform eliminates the need for sending PDFs or paper invoices, and the client does not have to go to a different website to pay their invoice. All invoicing, communication, and payment processing can be handled on a platform such as HoneyBook.
HoneyBook helps you manage your whole clientflow from proposals and scheduling to contracts and invoicing. It's also a secure payment gateway so your clients can see their invoices and pay their bills in one place.
With HoneyBook, you can:
Write and send legally compliant contracts
Get notified when clients sign documents
Send proposals
Schedule bookings
Use online invoice templates
Get notified when clients pay invoices
Process online payments
Accept multiple forms of payment, including debit card transactions and ACH transfers
Set up automatic payments for recurring services or ongoing retainer fees
To learn more about how to use a clientflow platform to connect with clients and accept their payments in one place, visit the HoneyBook website and get started with a free trial.