From leveraging existing customers to finding new market segments and investing in competitive research, learn the best ways to expand your independent business now.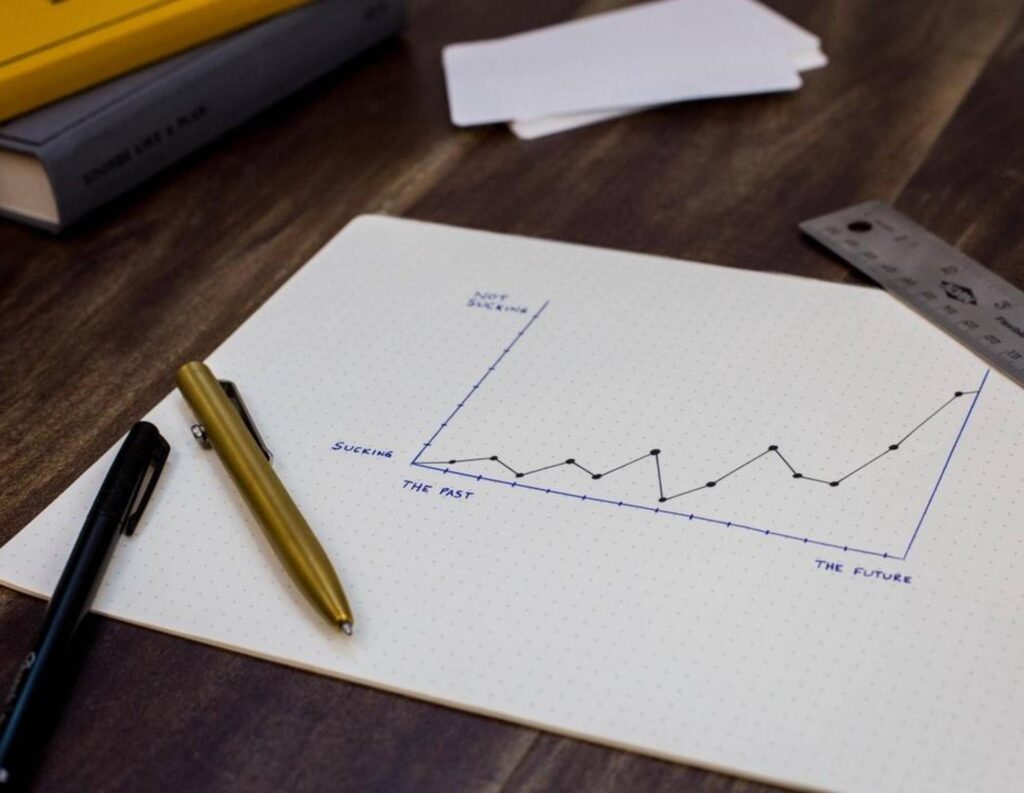 Small businesses make up most of the U.S. businesses in existence today. In fact, 99.9% of U.S. businesses are considered small, with 33.2 million across the country.
Even with that kind of representation, it's hard work to ensure your business stays productive, and not only that, but also grows and scales. . Many businesses are now trying to harness the best ways to grow their customer base, increase revenue, and see that much-needed business growth. 
Fortunately, there are simple steps you can take now to foster the kind of business growth you're looking for. This guide covers everything you need to know on how to expand your business.
Jump to:
How to know if you're ready to grow your small business
Your first step on the path to growth is assessing where you are now. Not all businesses are actually ready to scale. Ask yourself these key questions:
Have you built a loyal following? Take a long, hard look at your customer base. What does client loyalty look like? What about your customer retention rate? Growth requires a strong foundation.
How long have you been in operation? While any business, at any juncture, can grow, businesses that have been around for at least a couple of years should start prioritizing growth.
What is the state of your cash flow? Cash flow issues frequently lead to business closures. You need to have a nice balance so cash flow is manageable, positive, and consistent. Otherwise, there could be a problem with your business model that won't support ongoing growth.
How many people are on your team? Make sure you have the human resources to support growth. Your team needs to be strong in numbers, but also in experience and collaboration.
Have you noticed a market need? You may see a big need in your industry or geographical area for a new service. This can be a lucrative opportunity to expand your offerings or reach a new target market.
How much business are you getting? One reason businesses may recognize a need for growth is that they're slammed with new business. If you're taking on more than you can handle, it's time to think about scaling up. Consider implementing a client management tool like HoneyBook.
Are your current systems scalable? The systems you depend on — like software and other tech platforms — need to be able to scale with your business when you're looking to grow. Assess your current tech needs and consider investing in platforms, like HoneyBook, that can scale right along with you.
Remember: business growth doesn't just happen overnight. Take the time to be sure you're ready. Ask yourself the hard questions now so you can address them as your business expands. These questions also help you create a strategy that will work.
Tips for expanding your small business
Every business is different. But, there are a few proven growth strategies to lean on that help you foster a more successful business. These seven tips will get your business started on the right path.
1. Leverage your existing customer base
You've probably heard that your existing customers are more valuable than new customers, in more ways than one. Don't forget to leverage those ongoing client relationships. Create a loyalty program, where repeat clients are rewarded for their business. Promote referrals with enticing incentives. Give special offers only to your existing customers. You want these valuable clients to stick around. In turn, your business will continue to grow.
2. Invest in the right marketing tactics
Assess your current marketing efforts. Where are you spending the most time and money? Which areas give you the most return on investment (ROI)? You may uncover that the precious dollars you're spending aren't doing enough for the business. Implement a way to track important marketing metrics and analyze what they mean — both for your business and for your audience. Figure out which channels are most lucrative, and invest more in those avenues.
3. Find new audiences
Within the digital-first marketing landscape, the world is your oyster. Consider which new audiences you can connect with. Get creative. Craft brand-new marketing strategies that will appeal to those new targets. Leverage new online platforms, like social media. This helps you expand your reach and grow your customer base, boosting your bottom line.
4. Expand your business offerings
Considering new service offerings can provide compelling growth advantages. When you recognize a market need or growing customer demand, it's time to see where your business fits into the opportunity. Think through where you have the bandwidth to better reach your existing or brand-new audiences.
5. Revamp your competitive research approach
When your business first started, you had to know exactly what competition was out there and how you were unique. You may not have conducted a competitive analysis in a while, but when you're trying to grow, you need a fresh approach. Make a new list of your biggest competitors. What's their online presence like? What do they do really well? What could you do better? Researching the competition can be both inspiring and eye-opening.
6. Explore new partnerships
Don't forget that your given industry or community has many opportunities for networking. Assess where you can make new connections. Think through how both parties can support one another in a partnership. These relationships can often help you broaden your audience and customer base.
7. Leverage the right technologies
No modern small business can function successfully without technology. Software increases efficiencies, improves brand reputation, and eliminates all kinds of workflow costs. If you've been putting off the integration of a customer relations management (CRM) platform or project management system, for example, now is the time to take the leap. Tools like HoneyBook help you streamline to set yourself up for the growth you want to see.
Get ready to harness business growth with HoneyBook
It's exciting when you're ready to grow. Just make sure you're at the right stage and your cash flow and workforce can support expansion. Leveraging your existing client base and finding new market segments are great places to start growing. Also consider how to make new community connections, and be open to new marketing strategies. Then, you'll be on your way to growing a successful business.
With a tool like HoneyBook, you gain a better way to manage your clientflow. The platform helps independent businesses like yours manage the service delivery and sales processes, from getting new leads to project management to long-term client relationship management.
HoneyBook allows you to capture and track key data that deliver the insights you need to keep growing, and it's all done without having to juggle multiple software subscriptions.