In 2015 I attended every single networking event in a 25 mile radius from my house. Mixers for entrepreneurs-who-like-dogs? Sure! Events for women-who-like-champagne-and-starting-their- own-business? I'll be there! City Meetups, wine mixers, money workshops, beach cleanups, you name it and I was there for the slight chance that I might make a good connection and to pass out all of my business cards. Sigh.
It was exhausting, involved a lot of driving and quite frankly, it was pointless. I would go home with dozens of business cards but could barely remember anything else about the people I met. Not a single authentic connection was made. On top of that, it definitely did not bring me my ideal clients. I don't think it brought me any clients for that matter.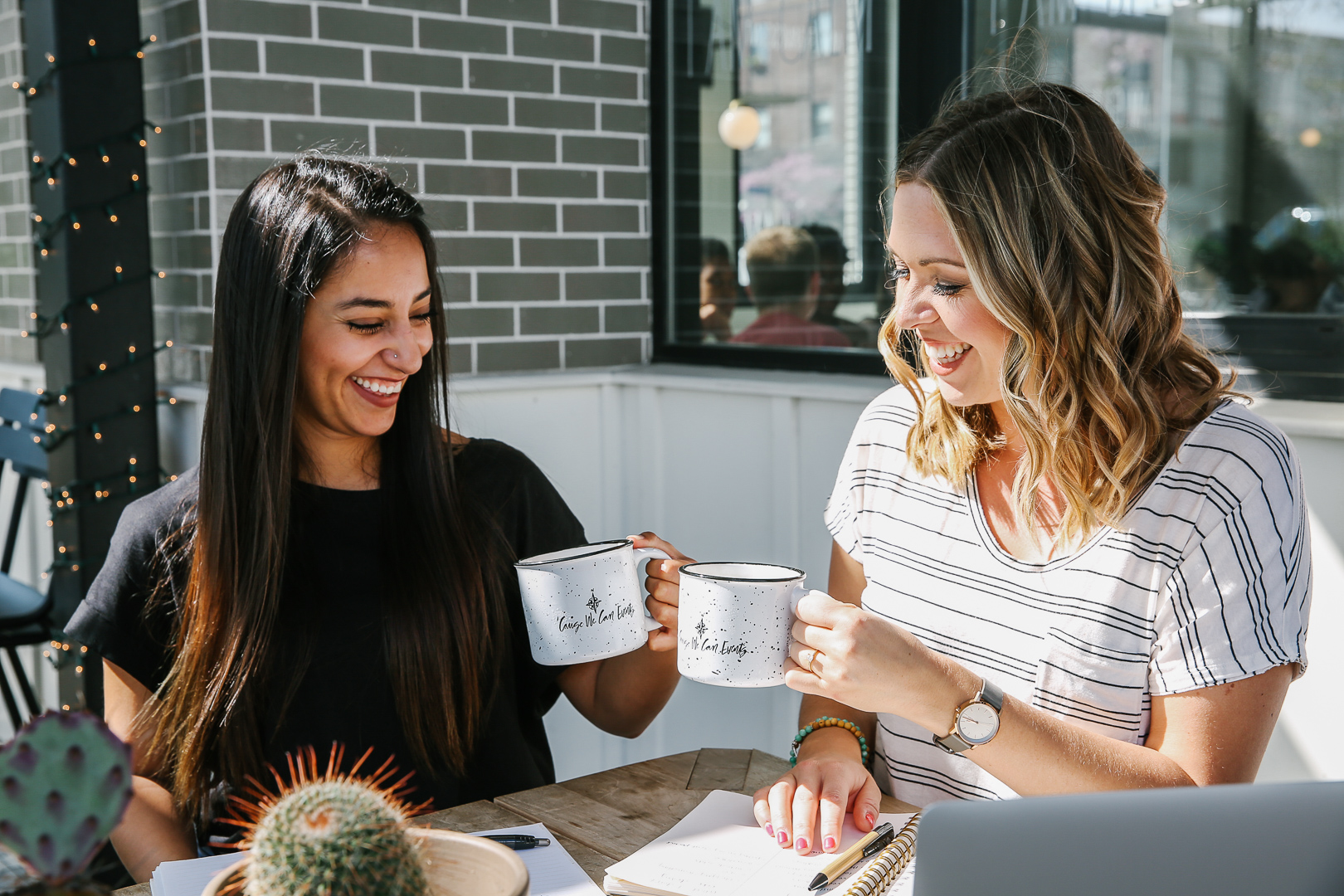 Last October, when I finally decided to quit my day job and run my business full time, I only promised myself to do one thing: Do Less, Book More. Wait, what? Let me explain. I don't mean sit back, relax and wait for clients to flood in. No. I mean focus on doing things that you LOVE to do and ditch the stuff that doesn't excite you. I stopped going to networking events altogether and started doing more yoga, horseback riding and hanging out with people who I authentically connected with and enjoyed spending time with. I spent more time with my fiancé, said yes to impromptu trips and read more books. Guess what happened?
Within a few weeks of "doing less", I started getting inquiries from people who were hikers, yogis and avid nature-lovers but who valued my work and wanted a wedding planner who they could also be friends with after their wedding was over. MY IDEAL CLIENTS!
When I think about why I want to work for myself, the first thing that comes to mind is the luxury of having more time. Sure the money will be great one day but the fact that I can choose to work as little or as much as I want is incredible to me. I knew going into entrepreneurship that I didn't want to break my back hustling to get more clients, driving all over town to attend events or even forcing myself to be part of groups that were too competitive. I truly believe that the more you engage in activities that you enjoy and hang out with people that inspire you, the more your ideal clients will be attracted to you. Your vibe attracts your tribe, am I right!?
Do I worry about not booking enough or not making enough money some months? Of course I do. I'm human after all. I have to remind myself that this is my first year doing this full time and I can't compare my beginning to someone else's middle. I love what I do and I want to be able to do it for a really long time without burning out or taking on clients that just aren't the right fit.
So with this, I encourage you all to say NO to hustling, overworking yourselves and attending events that really won't serve you. Instead, spend some time doing things you're passionate about with people you absolutely adore and watch those like-minded clients start to trickle in. Who ever said "I really regretted taking this yoga class and seeing my best friend for lunch". No one.