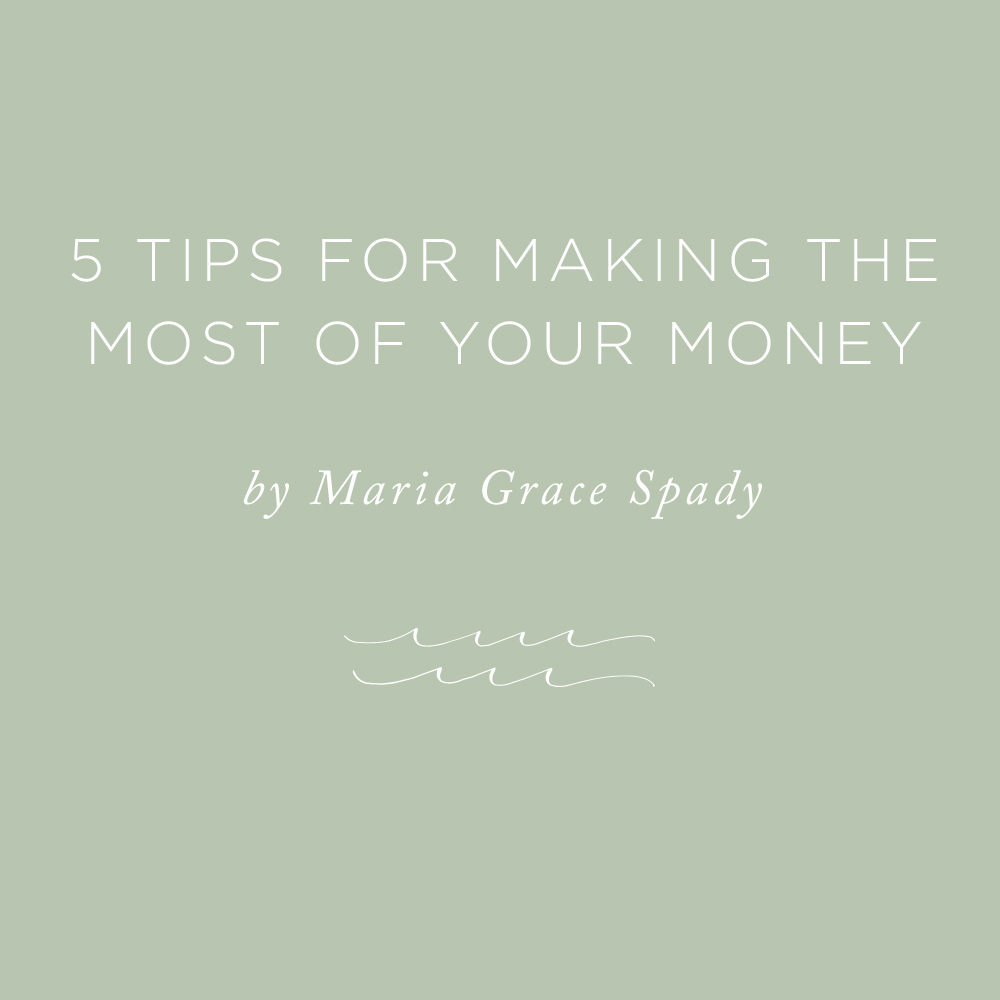 Money. It's the one thing that can strike fear in the heart of any person – especially creative entrepreneurs and small business owners! We need it to live, but dealing with the day-to-day of budgeting, spending, saving, and investing is not something that comes naturally to most of us. Every one of us would rather spend time creating than budgeting and planning, but the two are inseparable. Without a good system of spending and saving, your business – and even your personal finances – can quickly be jeopardized.
While I do not claim to be perfect in the way I spend and save, I have learned a lot over the years both personally and professionally. I have been through times of plenty and times that were a lot tighter in both areas, and I'm thankful to currently live debt-free with a much clearer picture of what money means and how to use it wisely. Today I'm sharing my top 5 tips for making your money count. Although the specifics of what this means will look different for everyone, the principles can apply across the board for singles, married couples, families, and businesses in every sector.
5 tips for making the most of your money: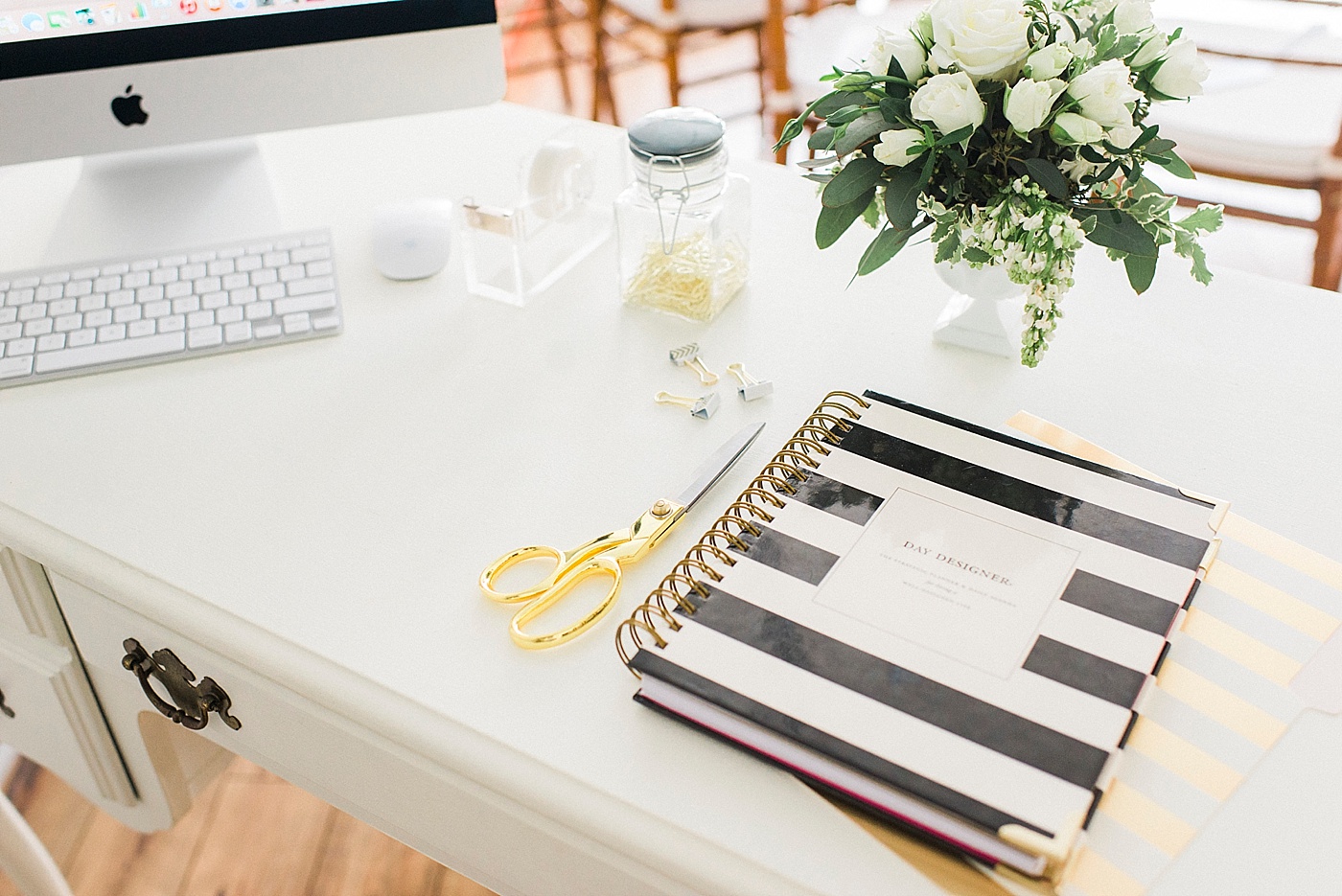 1. Give your money away
.
I know I'm starting with a tip that's incredibly difficult to get your mind around, let alone put into practice! The reason I put this tip first is because it's the most neglected business and personal practice I know, yet it's incredibly important because it puts money in perspective.
Being generous reminds me that money is just another part of life. It doesn't own me or control me and while it is important, people will always be the most important thing. I encourage you to commit to some type of regular giving to an organization or cause you believe in. Bonus: if you give to a 501(c)(3) non-profit, all your giving can become a tax write-off as well!
2. Save for the long haul
.
After giving each month, saving is the next thing I make a priority. There are some proponents of going into debt to jump-start your business and while that may work for some people, I have never wanted that pressure. Give yourself a minimum balance – for personal accounts, save at least 6 months of living expenses.
For business accounts, this will be different for everyone, but make sure to save enough so you can get through some tough times if – and when! – they come. Additionally, it's vital to start saving now for retirement. Put some money aside each month – you will thank yourself in 30 years!
3. Find somewhere to invest
.
To be perfectly honest, this is my weak point! Our biggest investment has been our house, but there are so many different areas beyond that. From stocks to property and more, the best way to invest is by consulting with a professional financial advisor. Do your homework ahead of time – make sure your debts are paid off and your accounts are in order before you jump in – but don't be afraid to take that step.
4. Spend for the future.
Along with saving, giving, and investing, spending is an unavoidable and necessary part of our lives. Before you go out and buy an outfit, cute stationary, or new pair of fall boots (guilty!), write down a list of what you will need in the long term.
As a photographer, this means that I need to make sure I have enough money for new lenses and equipment before I spend money on more 'fun' stuff. Make your list, look at how much you'll make in the next year, and set a plan for spending as the cash comes in.
Bonus: waiting to buy the big stuff will make it that much more rewarding when the time finally comes!
5. Spend some now
.
Keep in mind that this is the last thing you should be doing with your money – but it still makes the cut! Life is short, and if we pinch every penny without giving ourselves a little leeway to have fun, money will end up controlling us in a negative way.
The key is to give yourself a budget and stick to it – giving yourself boundaries is the best, safest way to spend your money. Beyond that, you'll be guilt-free when you do grab that iced caramel latte – you earned it, you planned for it, you saved for it, and now you get to enjoy it to the fullest!
In short, we can let worries about money take over our minds, whether our problem is spending too much or never enjoying what we do have. Follow these five simple tips both for your life and your business, and you will experience the freedom and joy of knowing what to spend your money on and when to utilize it best. Happy budgeting!  
*All of the information provided in this article is for educational and informational purposes only and should not take the place of hiring a financial advisor or CPA.