After you take a deep breath and exhale after the final wedding of your season comes to a close, it's time to catch up on sleep, treat yourself to a Saturday morning at the farmer's market, and then shift your attention to how you can make 2018 your best year yet. Don't get me wrong — your off-season should be a time of rest and reflection! But it is also a powerful opportunity to reflect on your past wedding season in order to create streamlined growth for the year ahead.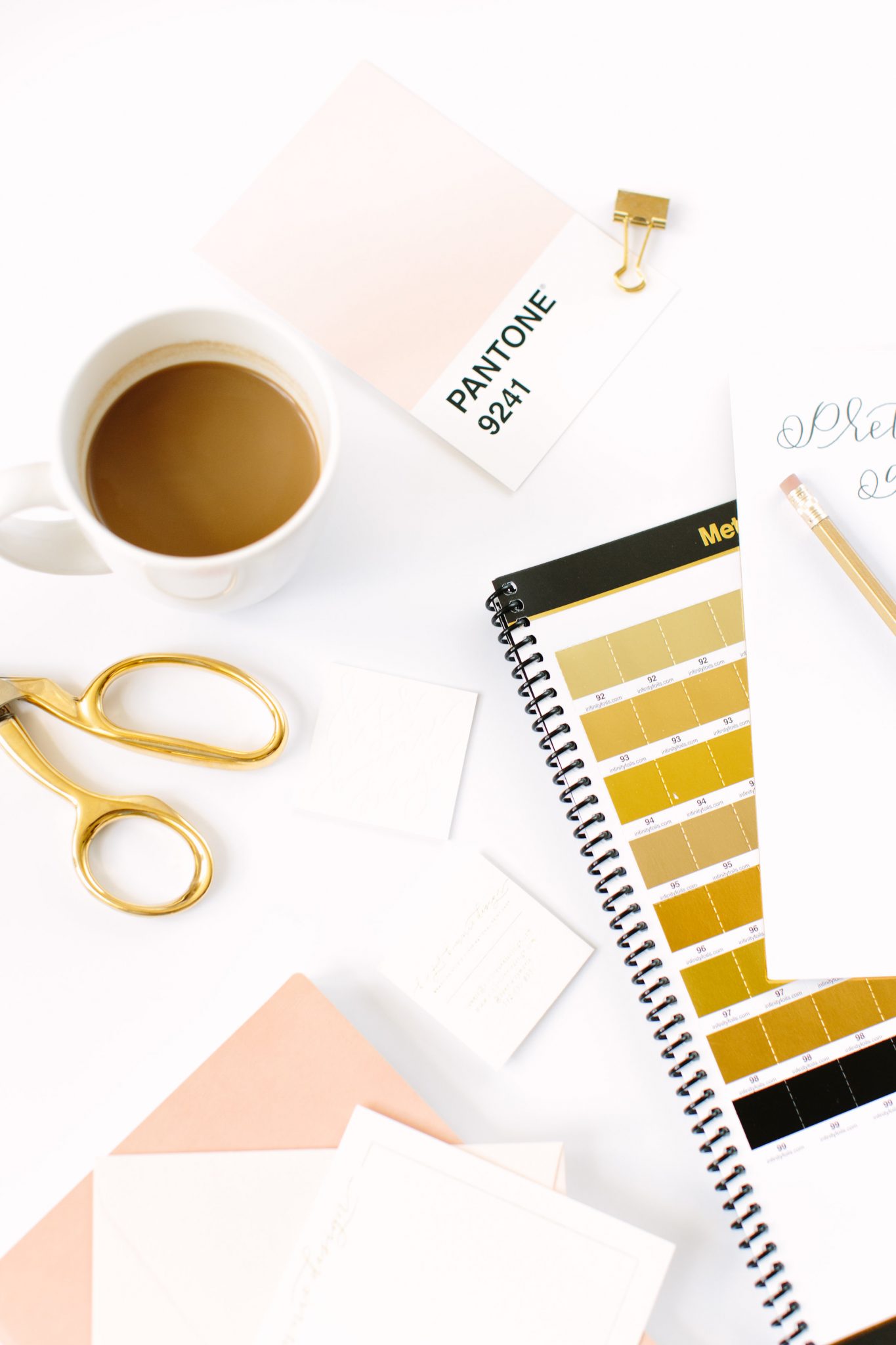 Over the years I've had the honor of working alongside incredibly talented and tenacious wedding pros, I've gleaned a valuable set of steps that you can swipe to supercharge your own business to increase bookings, cross those long-neglected goals off your list, and enter into a new season feeling confident and prepared. So let's dive in, shall we?
What Worked and What Didn't?
It's time to pour a big cup of coffee (or a glass of wine — I don't judge!) and settle into a comfy seat as you take an analytical look at what worked and what didn't over the past year. Personally, I like to bring my favorite notebook to this reflection party so I can keep track of all ideas and insights. What systems or strategies worked well for you? What was a profitable or life-giving use of your time? On the other hand, what didn't work well for you? What approaches weren't a good use of your time or energy? Break each idea down as much as possible to reveal a succinct snapshot of the gaps in your process, areas you could use help with, or things that are truly serving you and your business well. Finally, what was worth celebrating from this past season? Don't forget to celebrate every win, whether it's big or small.
Ask for Help
After walking through the step above, now it's time to look for any gaps in your systems or pain points within your workflow that you can delegate. Take a look at your services and systems and jot down a list of ideas to outsource. Whether that's your bookkeeping, your photo editing, or managing your inbox, explore what your workflow could look like if non-essential tasks were taken off of your plate. If you find that you don't need to outsource tasks but that you are ready for help as you refine certain aspects of your business, maybe it's time to invest in a mentor, a business coach, or an industry professional who can help you reach your goals.
Prioritize Your Time
After a busy wedding season, it's all too tempting to spend your off-season hanging out on couch watching Netflix and drinking your favorite beverage alongside your best friend (or your goofy pup, in my case!). But rather than letting this valuable time slip away, be sure to carve out periods of intentional work where you make true progress as you pursue your big goals. Was launching that new website of yours that took the back burner in the thick of weddings? Well, now is your time to dive into bringing that dream to life! Have you been longing to refine your visual brand to reflect your level of service or to reach a higher-end audience? Now is your chance to devote your time and energy into a heartfelt brand refresh that can take your business to new heights! Your off-season can be an opportunity to utilize your down time for big projects that will make a lasting impact, like walking through the re-branding process or making strong headway on a big goal of yours.
Invest in Yourself
The investments you make during your off-season, when made wisely, can have the potential to propel you forward into 2018. Whether you're investing your resources into a thoughtful branding project, or you're investing your time in more afternoons off spent with those you love most, don't forget to make choices that pour back into your business. And that includes investments that pour back into you as the creative force behind your work!
Are you ready to cross "elevate my visual brand for 2018" off your list? I've got you covered! Join the free, 5-day Dream Brand Challenge I've created to help you lay the foundation for your most intentional brand yet, inspire authentic connection with your ideal clients, and tell your story well. Join the free email challenge here.