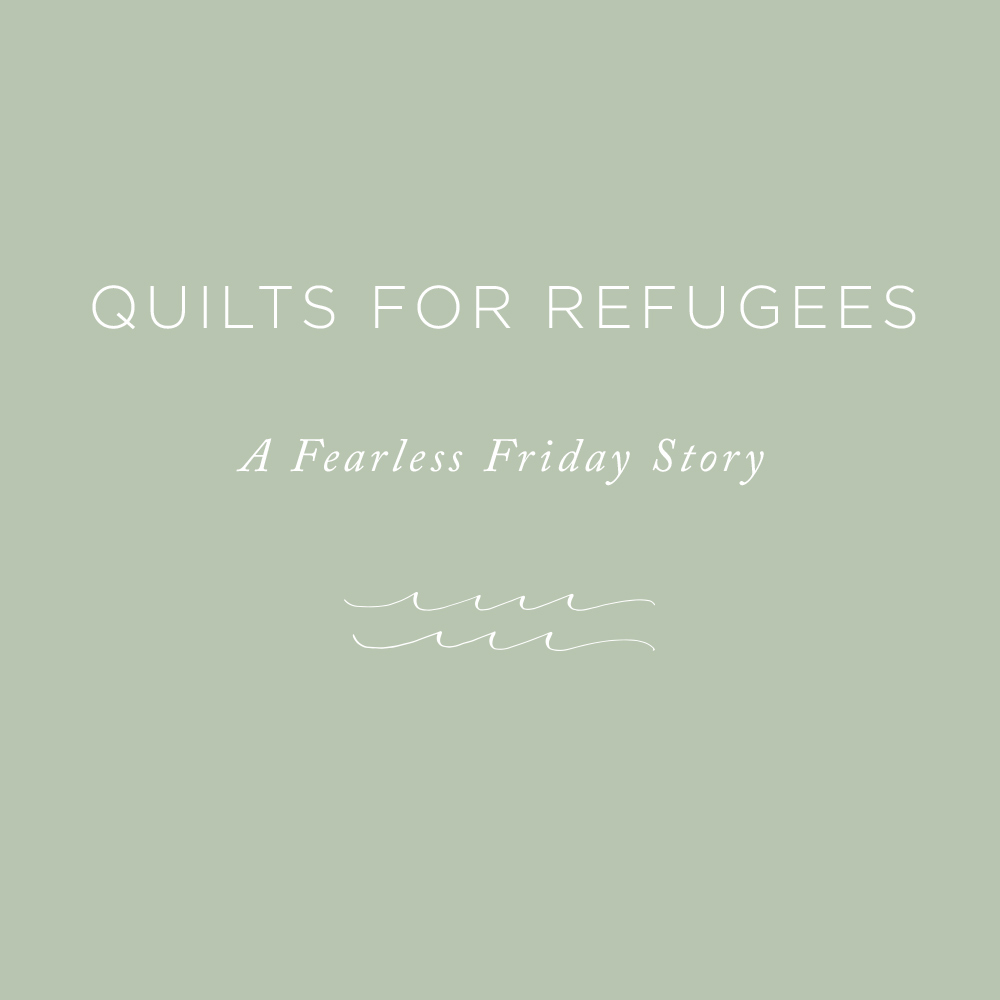 A recent Rising Tide Society blog post asked, "What bold projects are you taking on in 2016?" I felt like the Rising Tide community was the perfect place to share my current project as we are all creatives interested in building a better community.
I have been asking myself for a while now, what responsibility does an artist have to give back to their community and how can they make a meaningful difference with limited means?
I personally feel like I have been given a great gift, the opportunity to pursue a creative life and the freedom to launch a creative business. Yes, I work very hard, often well past midnight, and many weekends, for that freedom. But, I also get to be my own boss, be there for my family when needed, and create work that I am passionate about.
I also know that I am lucky to be able to create a luxury item. I make quilts made of linen, cotton and silk. I use only natural batting. I take the time to hand quilt each piece, with the hope that my quilts will be treasured. As I stitch I dream about the homes they might go to, the blanket forts, living room picnics, nights snuggled in front of the fire, and how maybe, just maybe, my quilts might become a part of another family's story.
But while I work, I read and listen to the news and I think about our fellow human beings in the current refugee crisis. I think about people to whom, at the moment, a warm blanket is a necessity, an heirloom is a frivolity, and artistic pursuit not a current possibility.
I was recently struck by a quote from Susan Sarandon on The Crossing, a reporting series chronicling the refugee crisis:
I urge you please to take a few moments to listen, learn and talk about this crisis. Talk not about the war in Syria, or about terrorists — but about what it would feel like if you and your family had to flee your home with only the clothes on your back. Imagine scraping together every penny your family can find, hiring people to smuggle you through treacherous border crossings, all to make this dangerous escape.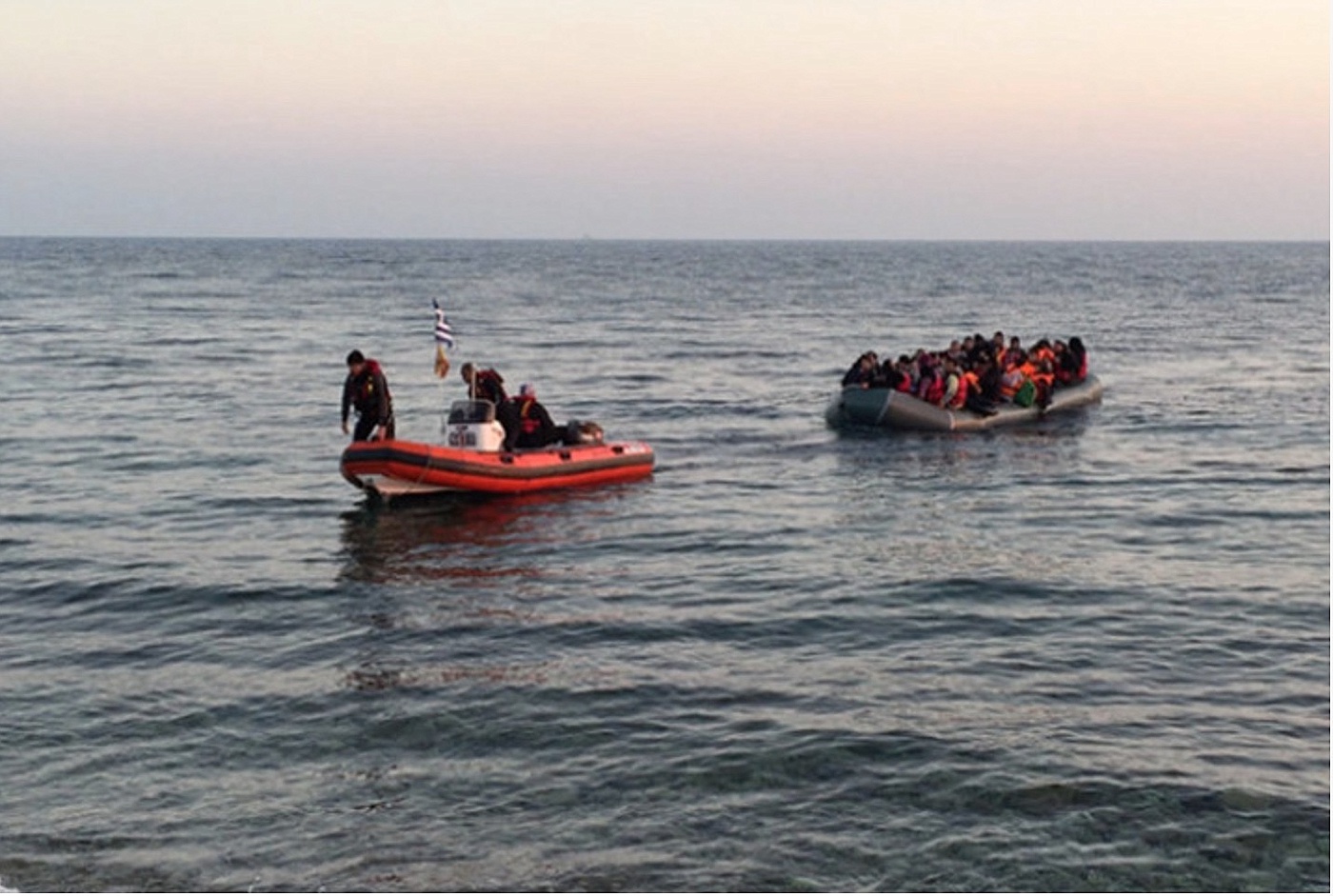 These people are just that. People. Like you and me. This crisis is not only a logistical test, it is a moral one — for all of us. Years from now, looking back, will you be at peace with the way you responded?
To give you some background, if you are not familiar with the issue – Refugees from countries like Syria, Afghanistan, Iraq, Pakistan, and other countries, flee their war torn countries, in hopes of a safer life for themselves and their families.
"Increasing numbers of refugees and migrants take their chance aboard unseaworthy boats and dinghies in a desperate bid to reach Europe. The vast majority of those attempting this dangerous crossing are in need of international protection, fleeing war, violence and persecution in their country of origin."
~UNHCR
At great financial expense and personal risk they travel for their home countries to Turkey and then embark from the coast, in unsafe boats. If and when they make it to the shores of (in this case) the Greek Island of Lesvos, they are rescued and greeted by volunteers who help with obtaining dry clothing, food and shelter and medical attention, while they wait for the proper paperwork to begin the long journey towards Germany or whichever European country they might eventually settle in.
According to the UNHCR 1,008,615 refugees arrived in Europe by sea in 2015.
I try to think about what it must feel like to leave your whole country, possibly forever, in desperation, at great risk, after great trauma, with no true promise of a brighter future. I cannot imagine what must feel like to not know for sure where you will end up or what life will be like at the end of your journey, or if you will be accepted and welcomed when you arrive. I simply cannot imagine.
I think of these refugees, these fellow human beings, with no less a right to a happy life, or a safe place to raise their children than you or I, how scared they must be, and so very brave — and I wish that I could help them.
As I mentioned earlier, I was looking for a way to make a difference when a family friend, Tamara, became my inspiration for the project I am now working on. You can read her account of her volunteer trip to the Greek island of Lesvos, and her suggestions of the most direct ways to help the refugees on the island here. Her selflessness in traveling to the island over the holidays to help provide direct aid and to help give those of us who are not there a better picture of the need, has inspired me to take action too.
Of course as a quilter, my first reaction when reading about people in the cold of winter, with no belongings is to want to wrap them in my quilts. However, that is just not an effective way of getting needed supplies to the islands.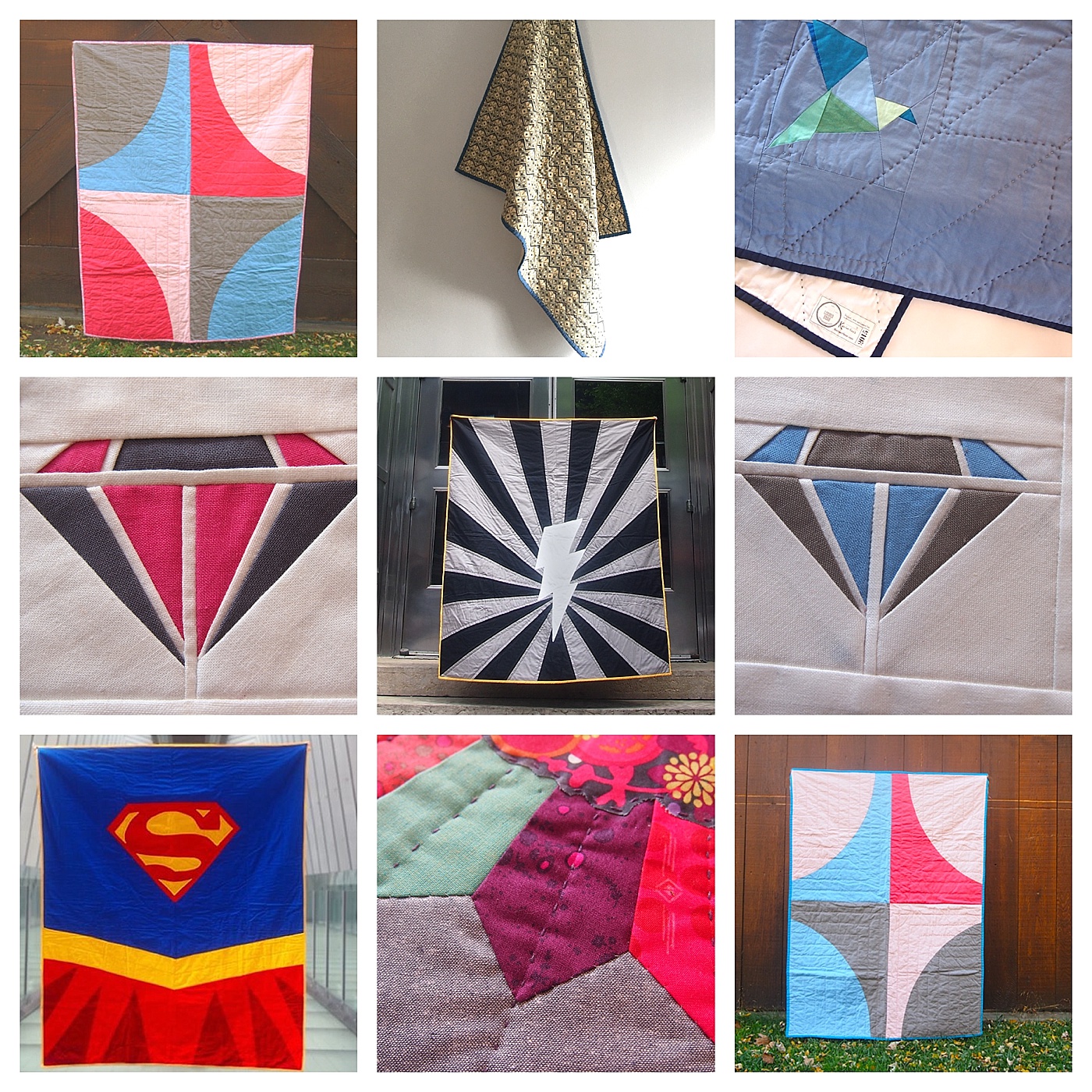 In the end, I decided to run an Instagram auction of 9 quilts, blankets and mini quilt/wall hangings. 100% of the sale price will be donated to help support the refugees on the Island of Lesvos.
I am really excited to say that bidding has already reached a total $1635 for the nine items, which means together we have raised $1635 to help the refugees, much more than I was expecting for a humble quilt auction.
You can read more about the details of the auction, which is running on Instagram through midnight Jan. 16th, on my website. If you are not interested in any of these quilts, but want to help out, please help by donating directly to one of the groups detailed by Tamara in her article or one of the many other organizations working to aid the refugees.
Together I hope we can bring some warmth, some food, or extra care to people who so badly need it.
I have another project planned to help those in Camp Moria on Lesvos, and I hope you will follow along with my on Instagram feed as I make this the year that I create work that I am passionate about and try to do some good for the world at the same time.