Learn how to use social media lead generation to move your followers into your sales funnel. From lead magnets to landing pages, these tips will help you build your email list with the right content and user experience.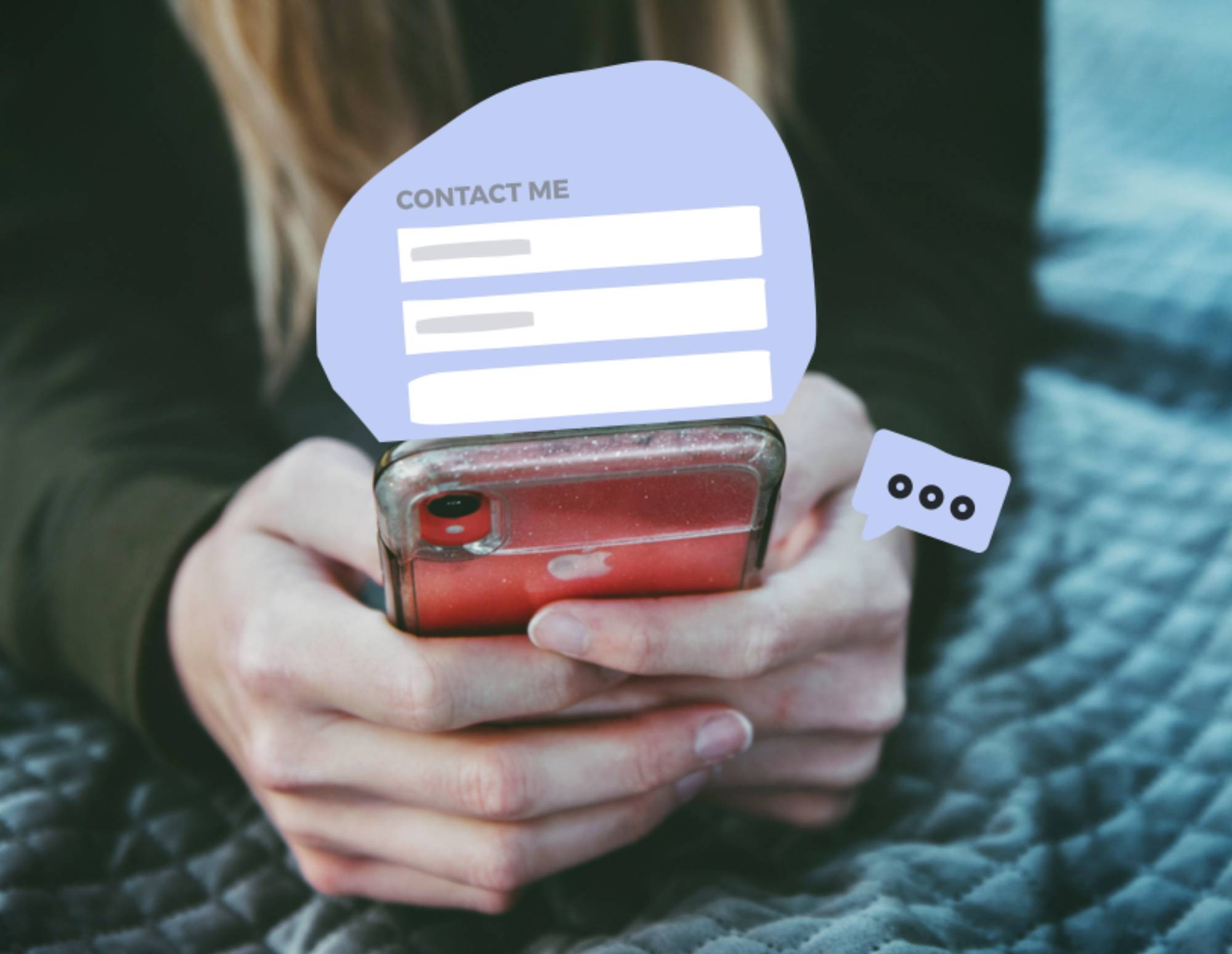 Social media marketing goals usually revolve around awareness and engagement per channel. The more likes, shares, and comments you receive help signify that your brand is recognized online. Yet, it's the actions that your followers take off of your social channels that can generate the most tangible ROI for your business.
If you haven't set a strategy on social media for lead generation yet, now is a great time to start. By converting interested followers into potential clients, you could be actively turning your social media work into profit.
Lead generation is all about understanding what your audience needs and offering it up to them on a silver platter. When your content directly addresses their questions and pain points, these potential clients will offer their information in return so you can keep the conversation moving forward.
Learn how to create a social media strategy targeted for lead generation that you can use across all channels.
Determine your sales funnel
Before you can create a solid lead generation strategy on social media, you should consider how your target audience behaves at every step of the sales journey. By mapping out the key steps of the journey, you can think about what needs to happen before, during, and after collecting leads. Nearly every type of business can follow a typical sales funnel that includes five main steps:
Awareness – People learn about your business and brand, likely through social media as one of the best levers to reach new audiences and share your services and values.
Interest – At this step, your audience is ready to give their information to you in exchange for something they value (aka, they're ready to become leads!). They've spent enough time engaging with your social media, and they're interested in learning from you and hearing more about what you have to offer.
Consideration – The consideration phase happens while you're nurturing your leads. They may have spent several weeks or months reading through your newsletters, attending webinars, and engaging more with your content. At this step, they know exactly how you can meet their needs and they may reach out directly to inquire.
Decision – Once your leads have inquired directly about services, they need just a bit more specific information to decide if they want to work with you. You'll likely be communicating 1:1 or offering a branded services brochure to help them understand your value.
Advocacy – Once your leads turn to clients and they complete a successful project with you, they have the potential to turn into brand advocates. This step shows how important it is for you to ask for reviews and referrals, and continually leverage client testimonials.
Leads enter toward the beginning of the funnel during the interest phase. At this point, it's up to you to determine what information they're interested in and offer enough of it to move them forward to the consideration stage.
Think of your audience's email addresses like money and consider what they'd be willing to "pay for." Some lead magnets might actually be paid, like online courses or proprietary content. Yet, even freebies need to be compelling enough for people to offer their personal information. In fact, people overall are becoming more reluctant to share their personal information online.
Say you operate a digital marketing business, for example. Your target audience might be willing to offer their email addresses in exchange for a small collection of social media templates. This way, you're providing something with a lot of value, but it doesn't replace the full scope of services that you offer.
Once you know what your audience is looking for and interested in, you can drive more traffic toward your lead magnets on social media and move them forward in your sales funnel.
Create interesting and timely offers
The information you offer in exchange for your audience's information is called a lead magnet. True to its name, it should pull your audience in because it's interesting, timely, and/or relevant.
Your lead magnets should always be relevant to your audience, but it's also important to make timely offers whenever possible. If you're an accountant, for example, you can promote a free tax preparation worksheet right when tax season begins.
On social media, you can use a Linktree or other link-in-bio tool to consistently link to your offers. Since most social media platforms only let you post one link in your bio (Instagram and Tik Tok, for example), having one of these tools is important to make sure you're promoting content for everyone.
You can address multiple stages in the client journey through the links in your bio. Use a contact form or scheduling tool for those in the consideration phase, lead magnets for those in the interest phase, and service landing pages for those looking to consider your services or make a decision.
Create consistent landing pages
Whether you're linking to your offer from a Linktree, Instagram story, Twitter post, or Reel, you'll need to make sure your landing pages are directly associated with each post or campaign.
Don't forget: asking for your audience's information is kind of asking for a lot these days, so you want to make it as easy as possible for them to give it to you.
If you're promoting a digital product on your Instagram, be sure that the landing page uses the same fonts, colors, and illustrations that you're using in your social posts. You don't want to confuse your audience by using completely different visuals. The landing page should feel like an extension of the post they just saw.
Also, be sure to offer any information your audience needs, and make it easy to find. If you're promoting a downloadable worksheet, you can create a landing page with more information about how to use the worksheet before embedding a simple lead-capture contact form.
Use paid ads for lead generation
If you have space in your marketing budget this year, consider paid lead generation ads. They're a great option to collect your audience's information quickly, especially if you don't have the time to create landing pages.
With the right targeting, you can create ads that already have integrated forms to make it easy for users to offer their information.
Lead generation ads are perfect for when you have a highly targeted lead magnet, which you can promote to the exact audience who would be interested. Instead of waiting for your organic efforts to ramp up, ads can be a great way to ramp up your efforts toward landing new clients. As long as you have a great nurture strategy in place, you can gain leads more quickly.
Use content marketing to find leads
You can get clues about what to turn into a lead magnet from the content your audience already engages with. What are the social media posts that get the most likes and shares? Are there blog posts that continually get the most clicks? These topics will give you clues about what your potential clients are looking for.
Consider how your audience engages on each social platform as well. On Pinterest, you might get more engagement from infographics, while your Reels get the most clicks and shares on Instagram.
Take the most engaging posts and turn each into more valuable, in-depth, gated content. With content marketing, you can create a direct link from the post to your landing page or contact form where users can provide their information to see the full piece of content.
Leverage UGC to build trust
Most people don't want to give up their information unless you're offering something they want and they know they can trust you. To build trust, you can focus on using UGC throughout all your social content. About 79% of people agree that UGC impacts their buying decisions, so it's an important factor for authority.
Whether you're stitching Tik Toks that are talking about your services or posting testimonial quotes from former clients, social proof helps lend credibility.
You can also pursue partnerships with other business owners or industry leaders to broaden your potential audience for leads. Consider hosting webinars, conducting Instagram take-overs, going live, and other strategies that pair you with another expert or business owner.
As other accounts tag you in content, their followers will be more likely to explore your content, follow you, and enter your sales funnel.
Use a frictionless lead generation strategy
Social media lead generation is all about creating a simple, frictionless experience. If your audience is interested enough to click out of social media, they're not looking for a complicated experience.
Instead, they want a user experience that aligns with the posts they've already seen and the content you've enticed them with. As you build lead magnets and landing pages off of social media, make sure you're taking your followers directly to what they're looking for.
With HoneyBook, you can capture and convert leads in one form for a seamless, frictionless process. Try HoneyBook lead forms to allow your leads to take actions, like scheduling and paying, all without your oversight or involvement.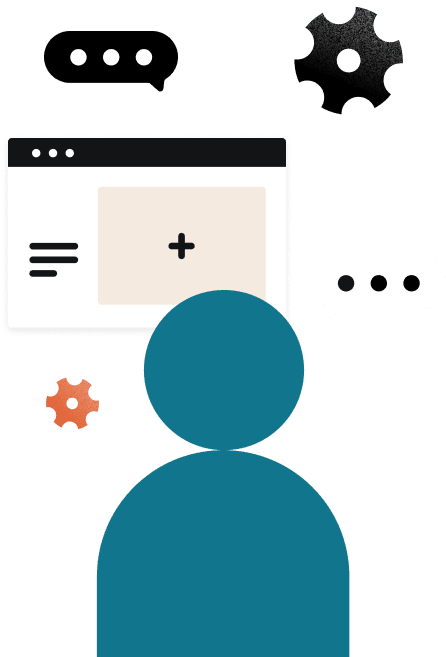 Book leads instantly from your website, social channels, and more.
Getting started with HoneyBook lead forms is easy – just start with a template, then decide what actions you want to include, like intake, scheduling, payment, and more.