Deciding what to do when a client doesn't pay might feel like expert-level know-how, but there are 10 simple things you can do today to get paid asap.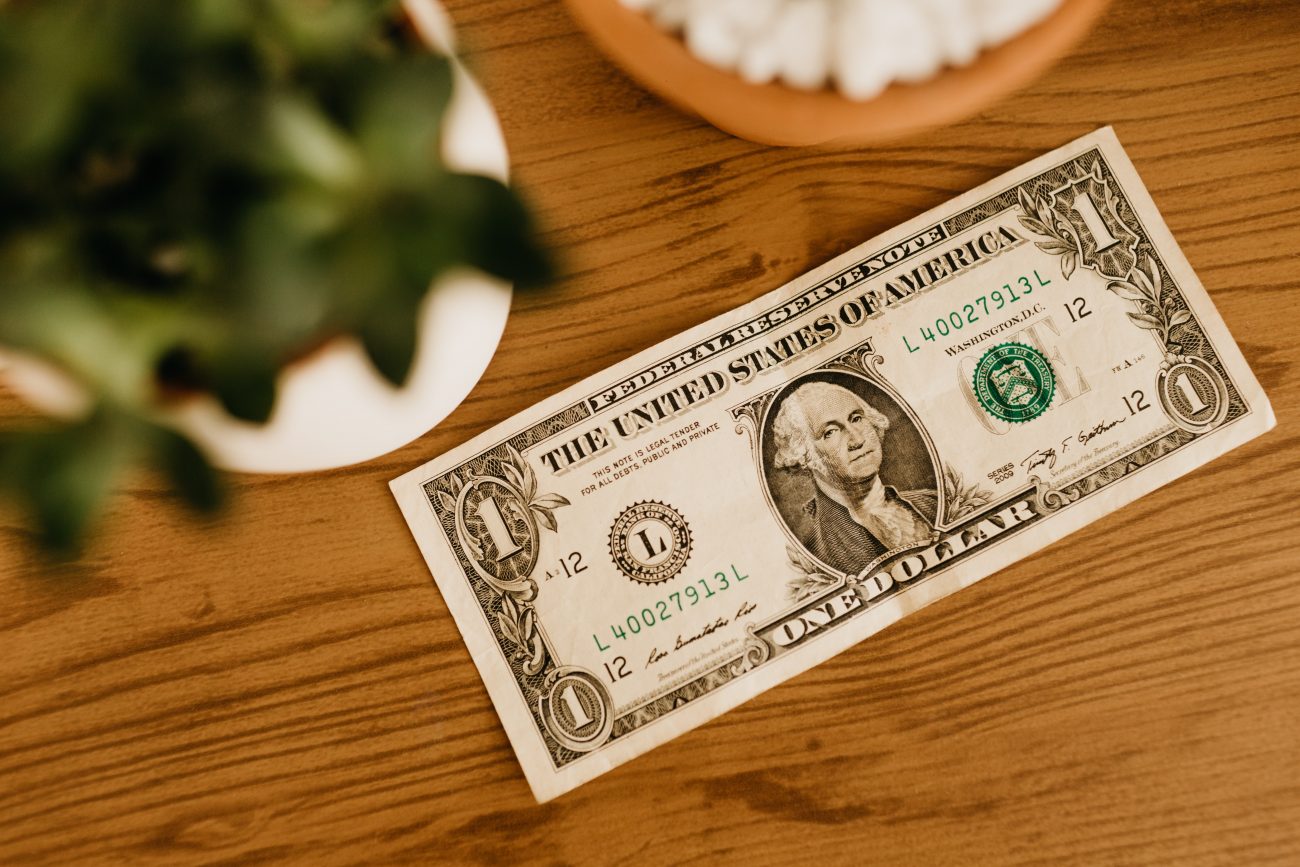 Many small businesses and freelancers are faced with the challenge of getting their clients to pay them on time—or at all.
When you went into business, you likely expected to spend your time practicing your trade, not collecting money. Clients who won't pay can quickly eat up your time and take away from the time you can spend on billable projects, and can immediately impact your business's cash flow.
So how do you know what to do when a client doesn't pay you?
Don't worry: you have plenty of options at your disposal that don't involve legal action right off the bat.
In this blog, we'll give you 10 tips for dealing with clients who refuse to pay. We'll also give you some best practices to avoid late or non-existent payments in the future.
How to collect money from clients who won't pay
Here are some steps you can take to collect payments from your clients who just can't seem to pay their invoice on time.
1. Start with email reminders
The best place to start is to send a proactive payment reminder to your client on a predetermined schedule.
More often than not, late payments are just because a client is busy or has missed your email about payment. Sending a series of reminders shows that you're organized, professional, and that you value being paid on time.
For example, you should send payment reminders:
One week before payment is due

The day payment is due

Two days after payment is due

One week after payment is due
Our blog on payment reminder email templates can get you started on crafting payment reminder emails that convert.
And by using an online invoice with HoneyBook, you can automate this entire process—saving you the effort of sending tons of reminder emails to every client.
However, if you've landed here, it's likely because you've already tried emailing your client and you're looking for other options…
2. Call your client
It's amazing what picking up the phone can do! If reaching out by email hasn't worked out, try calling your client directly. It may be the nudge they need to remember that there's a real person on the other end of the payment.
When you call your client: 
Introduce yourself

Explain that you're calling about a late payment

Stay professional and polite

Don't place any blame on the client for the late payment

Summarize any necessary follow-up actions after the call
If the payment is long overdue, you may need to resort to calling the client every day until the payment is made.
3. Text or message your client on social media
If your client is dodging your emails and phone calls, try reaching out to them on another platform.
If you have access to your client's cell number, try sending them a polite reminder text, or asking if there's anything you can do to facilitate payment.
If your client is extremely active on Facebook or LinkedIn, try messaging them there! However, it's best not to add anyone on their personal accounts simply to try to collect payment. Try to stick to business or professional pages if possible. LinkedIn is normally the best option.
4. Try reaching out to a different contact
When you've repeatedly tried to reach the same person and they won't respond to you or they refuse to pay, it's time to try someone else.
Instead of messaging your day-to-day contact, try asking for or finding the contact details of the client's billing or finance team—as they're often more committed to making sure bills get paid on time.
The billing department is also more likely to know the exact status of your outstanding payment or why it's not getting paid. Oftentimes, your contact is just a broken link in the communication chain.
5. Offer additional payment methods
It may be the case that your client is having challenges paying you in your requested payment method. In your attempts to reach out to your clients, try offering other payment methods. 
For example, if you only accept payment via PayPal, your client may be in a scenario where they're having issues transferring funds to their PayPal account.
By using an online payment software, you can open up the option of being paid by any major credit/debit card, or by bank transfer.
6. Offer a payment plan
Your client may also be having cash flow issues that prevent them from paying you in one large lump sum.
If you're amenable to accepting smaller payments over time, reach out to your client and offer that as a possibility. In this case, you may want to consider charging interest (if the client is open to it).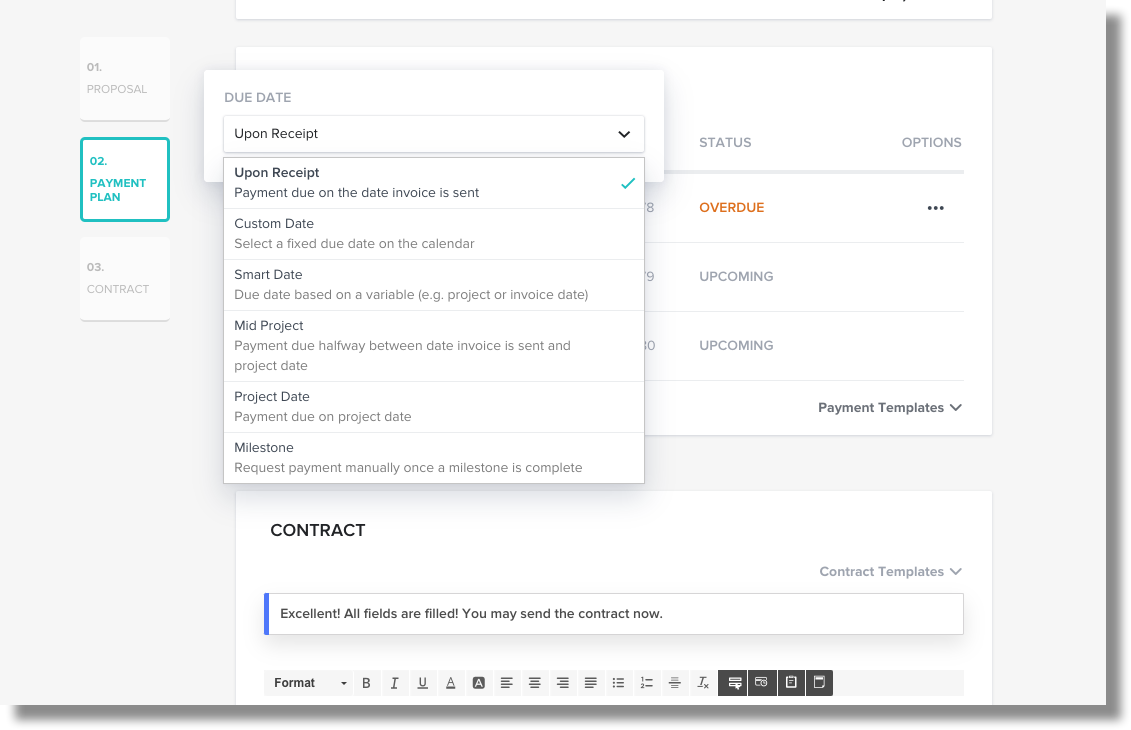 7. Stop working
Especially in cases where the work you're doing is essential to your client's operation, politely warning them that you will stop working until you receive the outstanding payment can be an effective negotiation tactic.
Be sure to notify your client in a tactful way that you're going to discontinue work—you don't want to give them a nasty surprise and damage your relationship.
However, it may come to the point that you have to withhold work. And it's a completely reasonable action—your time is valuable.
8. Offer a discount
If you've exhausted all other options outside of taking legal action or hiring a collection agency, you may have to cut your losses and offer your client a discount.
Hiring a collection agency or a lawyer can cost you thousands of dollars, so it may be more cost effective to simply offer your client a discount on the outstanding payment.
It's certainly not an ideal option, but it does ensure you get cash coming in sooner.
9. Seek legal action
Once nothing else has worked, it may be time to seek legal action. Sometimes, all it takes to stoke a fire under your client is to hint at legal action over email.
You should of course weigh the cost of hiring a lawyer against what the client owes you to make sure you don't end up losing even more money in the process of trying to get paid.
The legal actions you can take will depend on your regional or national laws, but in the U.S., for example your options include:
Drafting a letter to the client for the outstanding payment from an attorney

Filing a lawsuit

Going to arbitration

Suing in small claims court (for relatively small sums of money)

Suing in superior court (for large sums of money)
10. Hire a collection agency
If you don't want to go the legal route, you also have the option of hiring a collection agency. 
Collection agencies are often successful at claiming payments, however they typically charge a hefty fee for their services—often 30 to 50 percent of the payment.
But if you have no other options, it's a worthy avenue to pursue as a last resort.
How to avoid late payments from your clients in the first place
Hindsight is 20/20, but here are some proactive ways to avoid ending up in a situation where you have to collect money from clients who won't pay.
Screen your clients

– Research your clients in advance to assess their reputation and stability of their business. Avoid any clients that set off red flags.

Write a contract

– Draft

online contracts

that make your payment terms legally binding.

Ask for payment upfront

– Starting with a deposit or upfront payment is a surefire way to make sure you get paid for your time. A 50/50 payment paid before and after the work is complete is another good option.

Use a retainer model or consistent schedule

– By charging a predictable dollar amount every month, your client may be more likely to pay on time.

Put your clients on auto-pay

– By using HoneyBook's

online payment software

, you can set up an automatic payment schedule so that your clients automatically pay your invoices via credit, debit, or bank transfer.

Charge late fees or offer incentives

– Incorporate late fees or interest payments into your contracts, or offer an incentive for paying early (e.g. 5% discount).
For more tips, check out our blog on getting your clients to pay on time.