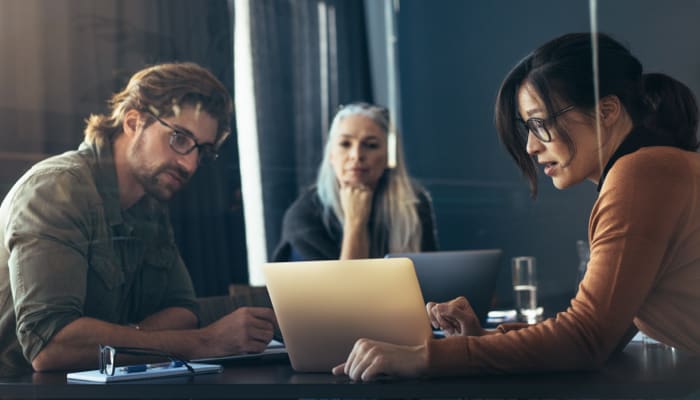 As part of a business continuity plan for small business, attorney Paige Griffith of The Legal Paige recommends modifying or adding three big clauses into your existing contract templates to protect your business: (1) Force Majeure Clause, (2) Safe Working Environment Clause, and (3) Failure of Company to Perform Services Clause.
Need a force majeure clause for your contracts?
Just copy and paste the force majeure clause sample language below into your own existing contract templates. Make sure to update the bolded fields.
Force majeure clause sample:
No party shall be liable or responsible to the other party, nor be deemed to have defaulted under or breached this Agreement, for any failure or delay in fulfilling or performing any term of this Agreement (except for any obligations to make payments to the other party hereunder), when and to the extent such failure or delay is caused by or results from acts beyond the impacted party's ("Impacted Party") control, including, but not limited to, the following force majeure events ("Force Majeure Events"): (a) acts of God; (b) a natural disaster (fires, explosions, earthquakes, hurricane, flooding, storms, explosions, infestations), epidemic, or pandemic; (c) war, invasion, hostilities (whether war is declared or not), terrorist threats or acts, riot or other civil unrest; (d) government order or law; (e) actions, embargoes or blockades in effect on or after the date of this Agreement; (f) action by any governmental authority; (g) national or regional emergency; (h) strikes, labor stoppages or slowdowns or other industrial disturbances; and (i) shortage of adequate power or transportation facilities. The Impacted Party shall give Notice within [number] days of the Force Majeure Event to the other party, stating the period of time the occurrence is expected to continue. The Impacted Party shall use diligent efforts to end the failure or delay and ensure the effects of such Force Majeure Event are minimized. The Impacted Party shall resume the performance of its obligations as soon as reasonably practicable after the removal of the cause. In the event that the Impacted Party's failure or delay remains uncured for a period of [number] days following Notice given by it, the other party may thereafter terminate this Agreement upon Notice.
What is a force majeure clause?
A force majeure clause (1) specifies the events which enable either party to declare a force majeure/act of God event, (2) how a party should notify its counterparty about the occurrence, and (3) the consequences after a force majeure event has occurred. A force majeure clause should apply to each party to the agreement.
"Most often I see contracts missing parts 2 and 3 in their force majeure clause," says Paige. "People should be sure to spell out that 'epidemics and pandemics' are included as qualified Force Majeure Events, and indicate the number of days following the Force Majeure Event that the other party may terminate and the remedies allowed. Also, as it stands [at the date of publication March 9, 2020], the COVID-19 outbreak and its consequences are no longer fully unpredictable and may therefore not qualify as a 'Force Majeure Event' in contracts that are entered into right now. Be sure to have other clauses in place such as Safe Working Environment Clause and Failure of Company to Perform Services Clause to protect yourself in case the Force Majeure Clause is not applicable."
More resources
Disclaimer: This force majeure clause template is provided for your convenience to help protect your business and minimize the impact from coronavirus and other types of health emergencies and natural disasters as part of a business continuity plan for small business. We consulted with attorney Paige Griffith, J.D., of The Legal Paige, who wrote the Force Majeure clause. While a professional was consulted, this is not provided as a substitute for legal advice. If you have any questions about this template or your finished contract as it relates to your specific business, please contact a licensed attorney.