Dealing with a canceled contract from your client isn't ideal for any business owner. Luckily, it's a much easier situation to handle when there are clear contracts and processes in place for moving forward when a customer wants to cancel a contract. Learn how you can protect yourself against cancellations and handle them with ease.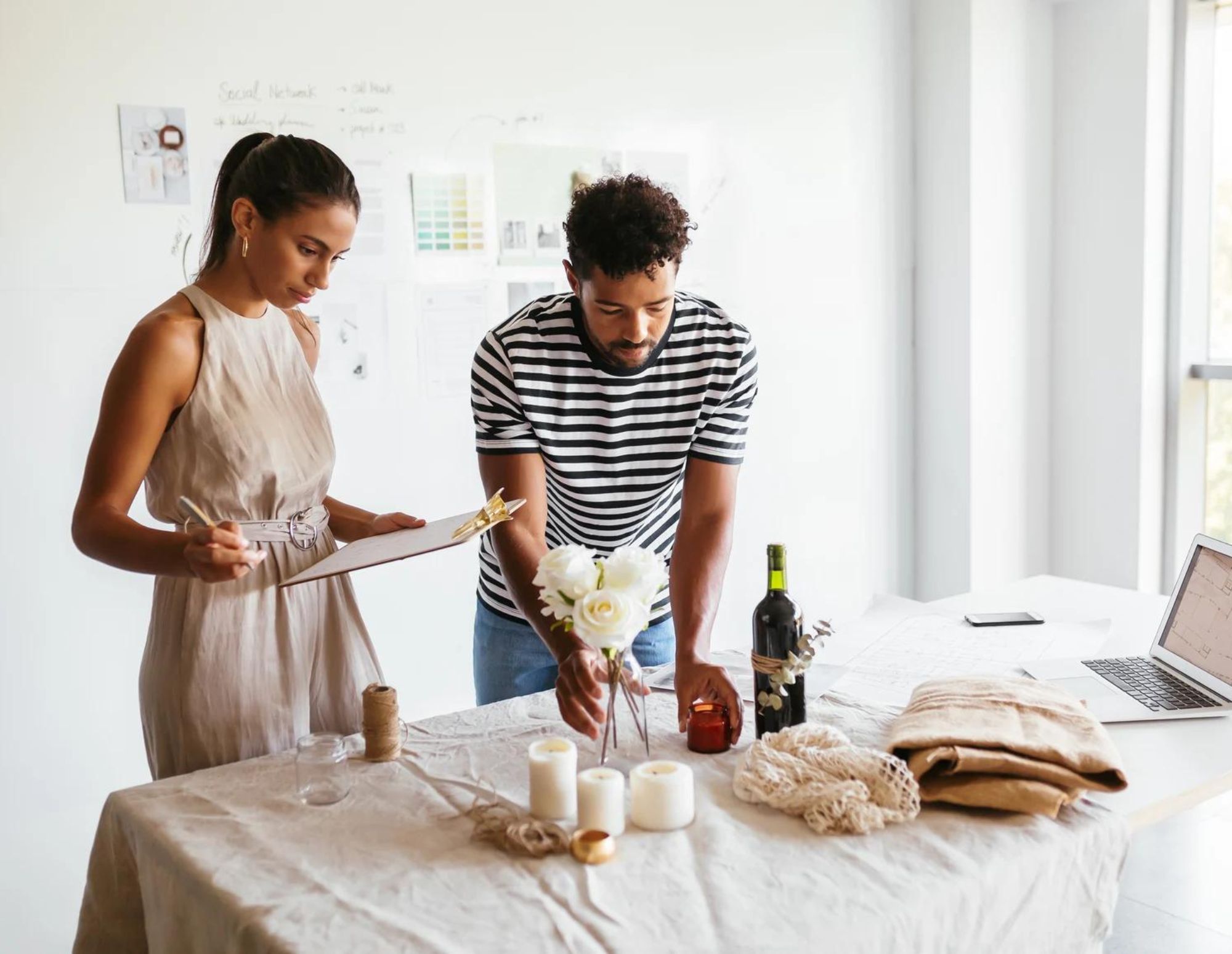 It's every independent business owner's dream: to have a roster of clients who you love to work with and hopefully, who love working with you, too. Working with your ideal clients makes your job so much easier and more enjoyable.
No matter how great your clients are, the reality is, you'll have to cut ties with some of them in your business lifetime. Maybe something huge and unexpected comes up (lookin' at you, COVID-19). Maybe they have cash flow issues, or you realize you're both looking for different things.
Whatever the reason, at some point you'll likely be faced with a situation where a customer wants to cancel a contract with you. It helps to be prepared for that situation before it happens. Here are some tips on how to handle client contract cancellations.
Jump to:
What role do contracts play in cancellation?
What happens if you don't have a contract and a client wants to cancel? Not to be a Debbie Downer, but you may be SOL (simply outta luck), my friend. I can't say often enough how important it is to protect you and your clients with business contracts.
Contracts protect both you and your clients, set boundaries, and lay out all your ground rules for your working relationship. Without a contract in place, you can be terminated instantly or even miss out on pay.
A contract for services will establish the boundaries, expectations, and obligations between two or more people (parties). Anyone who works with clients needs a contract. In a business relationship, your contract:
Removes fear from the equation
Your clients are not afraid of a contract; they understand that it's a basic part of a working relationship. In fact, they'll probably be more afraid if you don't have a contract, and they might think they're taking a huge risk by working with you without any protections in place. Remember a contract is to protect both parties.
Establishes expectations for your relationship
This might be your client's first time working with a business like yours. Clients often have no experience with a service provider's work or process, and they might feel left in the dark without a contract that explicitly states what to expect of you and how they can get the most out of their investment.
Sets clear boundaries when it comes to numbers
This includes the time you put into each project, the number of sessions or meetings included, money owed, when deliverables and payment are due, etc. Get clear on all of it in your online contract.
Safeguards your resources as a business owner
Contracts help you prevent scope creep (also known as clients who try to get more from you than you may be willing to give). They want increased access to your time, which puts you at risk of spending more of your money on team support, product, etc. that you hadn't initially factored into the price of the project.
Establishes liability ahead of time
Think about the pandemic. Events were canceled and it was nobody's fault. Luckily, our contracts had clauses like force majeure to protect against cancellation and refunds, which helped both parties be released from the agreement without a huge fight or legal drama. It removed emotion from the equation and made it very clear-cut. With a contract in place, no one can claim they didn't know what would happen.
Acts as a legally enforceable "scapegoat"
Have you ever had to fight with a client or customer over deliverables or payment? With a contract, it's not a 'he-said-she-said' thing. It's what the contract said: it protects both you and the other party.
Pro tip
Make sure you follow a set process for contract signing so you can avoid disputes or challenges before they happen. If your clients understand your cancelation policy, they may be less likely to cancel.
Understand where your expectation and the client's expectations misaligned
When your client tells you why they're leaving, there's a good chance it has something to do with their expectations. It could be that they had unrealistic expectations of what you could do for them or what your service was like.
When such a discrepancy exists, it's important to get to the bottom of it. If unrealistic expectations drive customers away after they've signed, then there could be an issue with the way you sell. 
Understanding communication issues with clients
Perhaps you're making promises you can't deliver on to close the sale. It could also be that your original pitch was unintentionally misleading. When you start seeing similar expectations arise from other canceling clients, you need to figure out what's happening. 
If it's a misunderstanding regarding your marketing or pitch, then you'll need to clarify for clients going forward.
If it's an issue with communication or coordination, you might create a shared Google Calendar to give clients access to your schedule.
Pro tip
If you use a clientflow management system with project management capabilities like HoneyBook, you can keep all communications and documents in one place so your client always has what they need.
By giving clients access to documents, easy communication, and your calendar, you can make it easier for them to get in touch and avoid scheduling issues that could lead to cancellations. 
One way to do this is through explainer videos that can be shared with potential clients before they sign. 
These short videos explain a product, service, or process. They make it possible to provide information to clients in a way that's concise, easily understood, and visually appealing. This should limit misunderstandings and keep your client churn rate down in the future.
Check the terms of your contract
Let's say a client wants to cancel on you. If you do have an attorney-reviewed contract, you can breathe a sigh of relief. Why? Because you've clearly laid out terms on things like:
Giving notice: Does your client want to bail two days before a deadline? Or are they giving you the required two weeks' notice for canceling?
Pay: Is there a contract clause that says they have to pay up for any work you've already provided?
Final deliverables: What does your client receive in the event of cancellation?
Instead of panicking because a cancellation means you lose out on money or have to deliver assets on a ridiculously tight deadline, you can calmly point to the contract and say, "You'll still owe $XYZ, and I'll have ABC deliverables to you by X date."
Of course, we always hope it doesn't come to a fight over the details of a contract. Instead, if a client wishes to cancel, there are a few other things you can do before sending the final cancellation notice or deliverables.
Try to fix the issue before canceling
Ending a professional relationship is no fun, especially if a customer wants to cancel a contract and the request seems to come out of nowhere. However, it may help to think of it as an opportunity to work with your client rather than butting heads against them.
Try to understand your client's reasons for wanting to cancel. Who knows, maybe you can come up with a plan together for resolving a conflict instead of canceling outright. You may be able to reschedule your services to a different date, change up payment terms, or restructure your agreement so you can continue to work together.
Conduct an exit interview
When a client decides to cancel, typically, they must give notice. Whether that's a week or 30 days, you have an opportunity here to continue proving your value, and there's no better place to do so than an exit interview.
Simply ask the client if they'd be willing to have a brief ten-minute interview with you where they can offer feedback. If you have any media you've created for them, this is a good opportunity to return those assets and pick their brains a bit. 
What to learn in an exit interview
In an exit interview, you can find out why they're leaving and work to overcome those obstacles, offering to fix those issues and retain their business.
If the client still decides to leave, then there's nothing you can do. You should leave on good terms because the window might still be open to get them back someday. You never want to burn a bridge.
Lapsed contracts can also be useful in gathering lead scoring data. B2B businesses do lead scoring to indicate the factors affecting their sales. A lead score carries significant importance, as this data helps B2B and SaaS companies determine when their clients are happiest with results and keenest to renew contracts or subscriptions. 
Understanding what caused certain clients to leave could be valuable lead scoring information you'll use to accurately predict future churn.
Don't burn any bridges
How you handle a cancellation is just as important as your cancellation terms. Be firm but still friendly when discussing your contract or negotiating a different agreement. Keep things professional and check your emotions at the door. Your client may want to come back to you in the future.
The only exception is if your client treated you with disrespect, tried to get out of paying you, or made unreasonable demands of your time or services. If that's the case, you have no obligation to salvage the relationship. Sometimes you just have to walk away and move on.
Rely on your contracts and let go of the rest
Ending professional relationships on good terms takes work, but your contracts should do some of the heavy lifting for you. They should remind your client of their obligations, and you can also use them as a jumping-off point for restructuring or changing your agreement.
Remember not to take cancellations personally. When faced with a situation where a customer wants to cancel a contract, it's essential to remember that their decision may stem from various factors and may not necessarily be a reflection on you or your services. Sometimes the best thing is to just salvage what you can and then let it go. That way you and your business can continue to grow and thrive.
Handling cancellations with a cool head is part of good client management, and it's just one of the many hats you probably wear as an independent business owner. For more tips on managing your client relationships, particularly when business slows down, head over to The Contract Shop® blog, where we share even more resources on growing your client base, navigating sticky situations, and thriving as a business owner!