Check out these creative small business ideas and why they worked! Gain inspiration from your fellow business owners and get some insight into how you can grow and improve your business.
Building a business plan this year and not sure how to begin? You might know the type of business to start, but you need a little help making it unique.
Good business ideas all start somewhere. For these 20 Independent business owners, their best creative small business ideas stemmed from meeting an identified need.
Here, they share the specifics of their award-winning ideas and how they built their customer base. Whether you've been in business for years or just have an idea, these lessons can be applied to help you grow your own business, too.
1. Boogie Brands by Jacques Bastien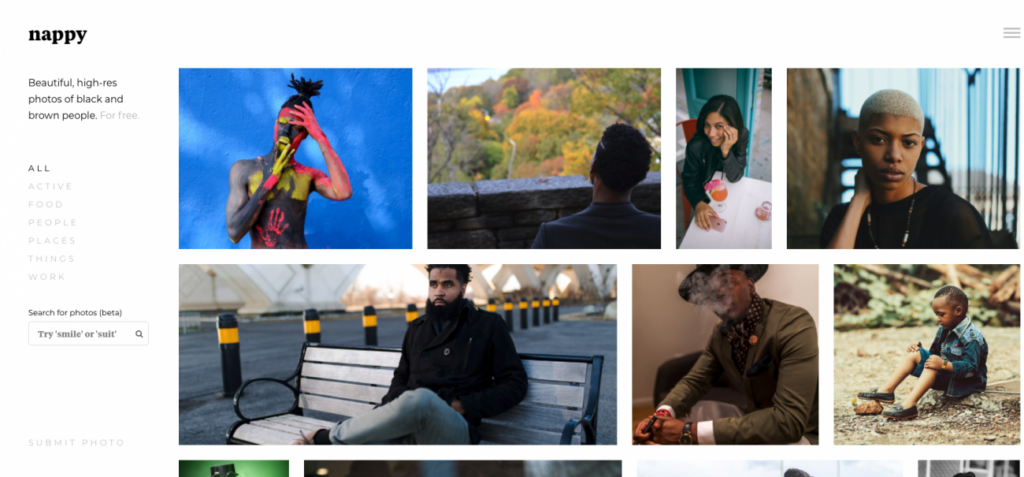 His business:
"I am the founder of Boogie Brands, the company behind boogie.co, shade.co and nappy.co. Boogie is our multicultural marketing consultancy where we help brands capture the attention of young consumers. SHADE is our talent management agency that focuses on helping brands connect with black and brown talent. Nappy is a free stock photo website featuring over 750 hi-res candid photos of black and brown subjects."
Why it works:
"We help marketers stay relevant in today's culture while also working to improve diversity and representation for under-represented groups of creatives."
2. The Boobie Box by Amanda Sukkert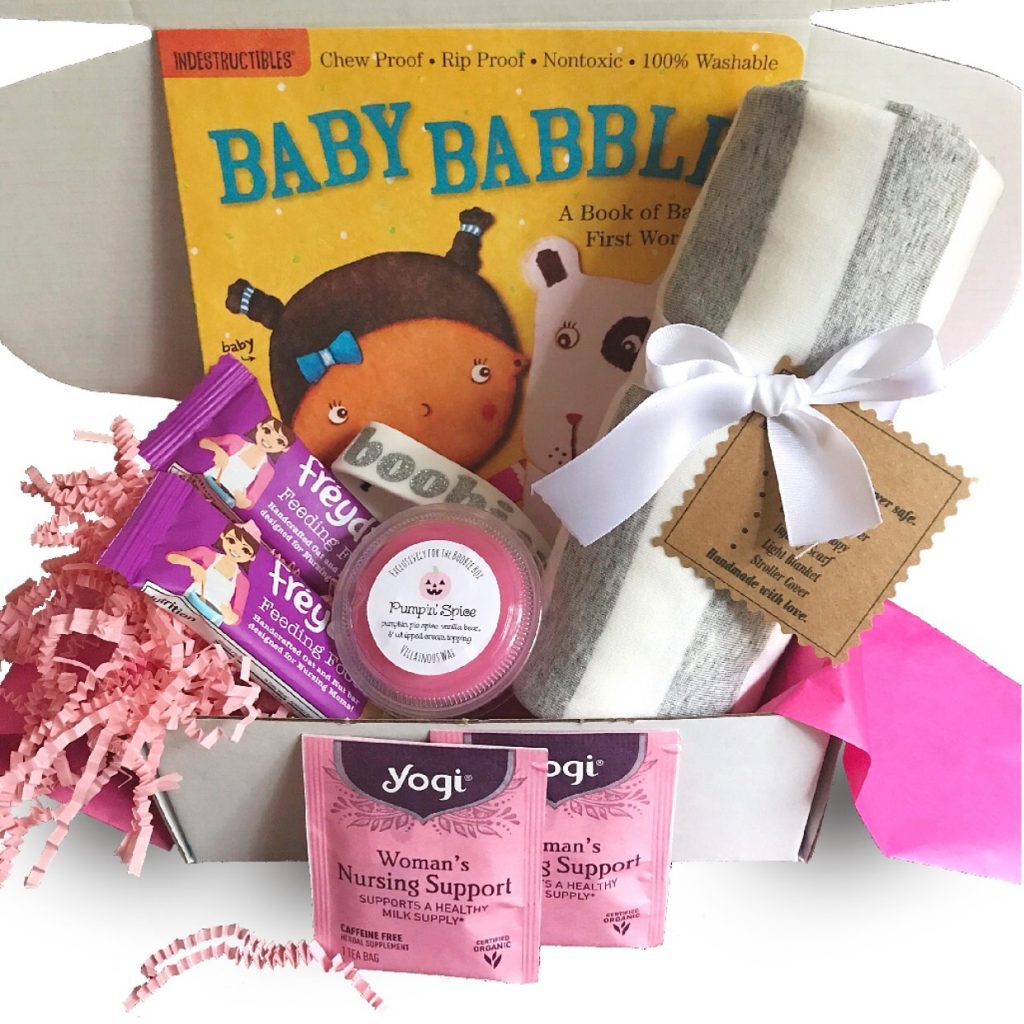 Her business:
"I'm the owner of The Boobie Box. We provide monthly subscription boxes to breastfeeding mothers that are tailored to their needs."
Why it works:
"Through a series of questions, we learn about our mothers and their babies—do they have allergies, are they breastfeeding at the breast or by pump or both, what are they currently struggling with, and what do they feel they need more information/knowledge about. They are invited to join our private support group, so that they can not only receive peer-to-peer support, but they can receive answers to questions from a professional Certified Lactation Counselor (CLC). They also have access to email us at any time for assistance in their breastfeeding journeys, and to let us know if there are ever any changes in their needs (new allergies, or returning to work, or a new pregnancy, etc.) Our Box is bigger than the products in it—although, the products themselves are a pretty big hit with our customers!—it's a source of love and community. It's a way to help a mother feel 'seen' during one of the periods in her life where she's the most likely to feel invisible and alone."
3. 8th & Home by Naomi Hattaway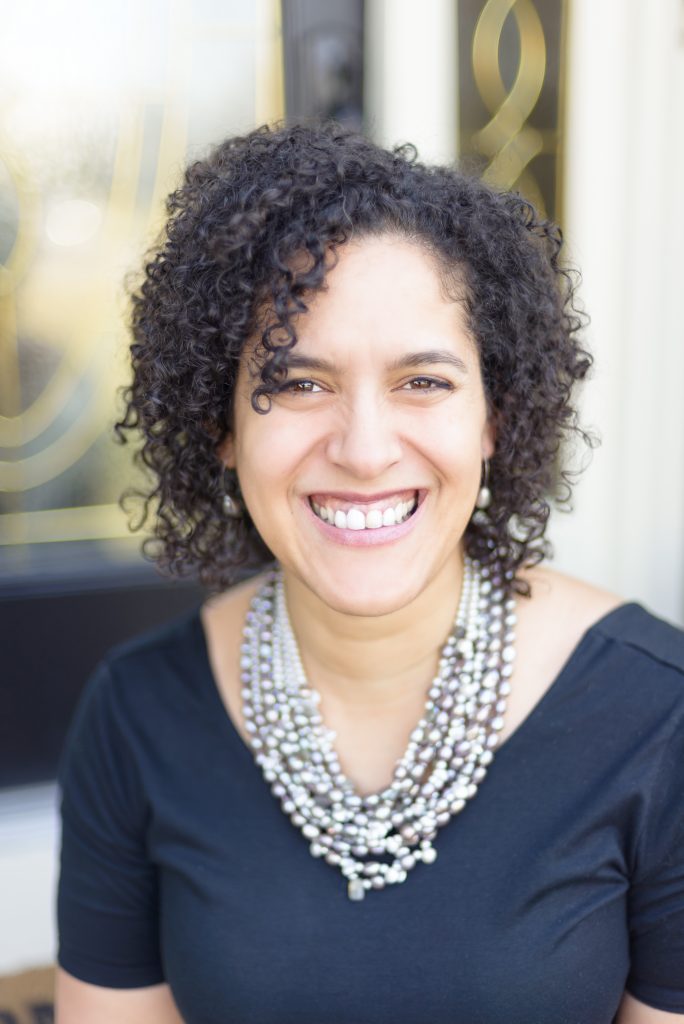 Her business:
"I am the founder of 8th & Home Real Estate and Relocation, a nation-wide referral network matching families on the move with real estate professionals who chase communities and not commissions. Our clients are on a search for communities where they can thrive and flourish, and we love being along for that ride!"
Why it works:
"I seek to teach and educate fellow Realtors in bringing back the ethical and authentic side of the real estate industry, and always put my best foot forward when working with our clients—so they can truly find home—in communities where their families thrive and flourish. We don't rely on traditional marketing, but instead focus on the value of relationships. We also do a deep dive with our buyers in that we look past the normal "wish list" for things like style of home, square feet, and layout of the kitchen. Instead, we ask our clients to do what's called a Moving Matrix, where we identify what the whole family needs in terms of a community, local climate, and culture, and work backwards from there. It's not conventional but it's a thing of beauty."
4. Girl & The Bay by Mandana Ansari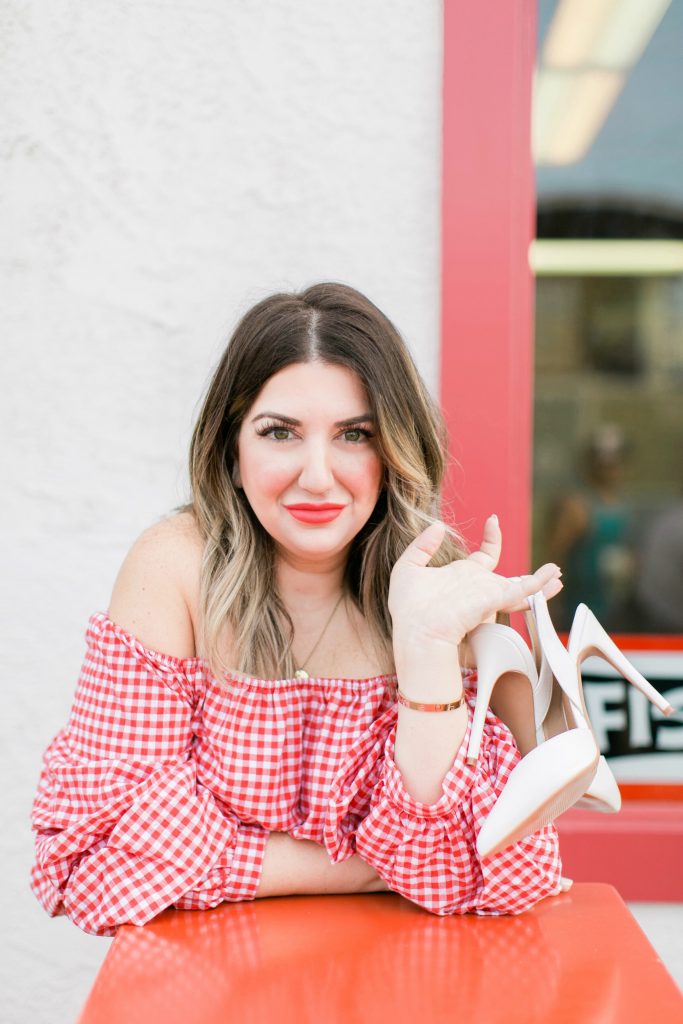 Her business:
"I'm a lifestyle blogger at Girl & The Bay, digital marketer, brand strategist, and tech nerd. I am passionate about helping people live their best lives. I know, it sounds cheesy…and it also sounds like it's been done before, but has it?"
Why it works:
"The thing I am most passionate about is mental health. I want to normalize this conversation because I believe the single most common cause of depression is feeling alone and misunderstood. It's important that every single thing I post helps someone feel more confident, a little lighter, less alone, and a bit more understood. I have to say, for me, there has been nothing more rewarding than some of the raw conversations that go down in my DMs about depression, anxiety, suicide, and mental health. It's in those moments that I'm most proud that a person can look past the posts about polka dots + rainbow pantsuits to know I stand for and am building a community where we can candidly talk about the things that matter."
5. Indie Law by Joey Vitale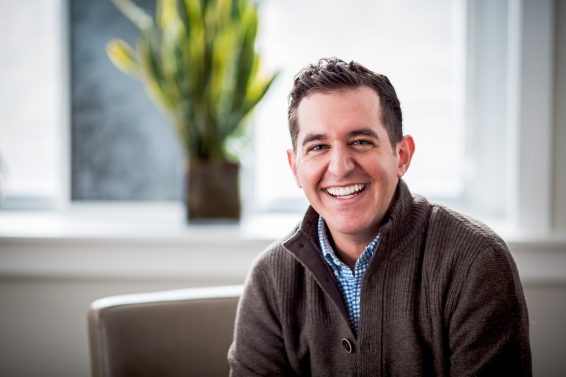 His business:
"My firm Indie Law offers a variety of legal services for creatives, from LLC formation to contract drafting to copyright assistance. But trademarks are my jam, and I've found our clients appreciate our trademark help the most."
Why it works:
"I'm building a business that helps others on a consistent and reliable basis. In our first year, Indie Law went from literally zero clients and no leads to a sustainable, validated business that served hundreds of people and made a profit. Now in our second year, we're serving twice as many clients, we've got a team and processes in place to handle the larger volume, and our clients are still delighted. After YEARS of self-doubt and focusing on my weaknesses, I'm now leaning into my strengths. I honestly love what I do. At the end of the day, I don't even think of myself as a lawyer. Instead, I'm more of a legal counselor. I spend most of my time and attention giving people peace of mind on the legal side, taking things off their plates, and swapping stress with relief and positive momentum."
6. Journey Books by Sarajane Case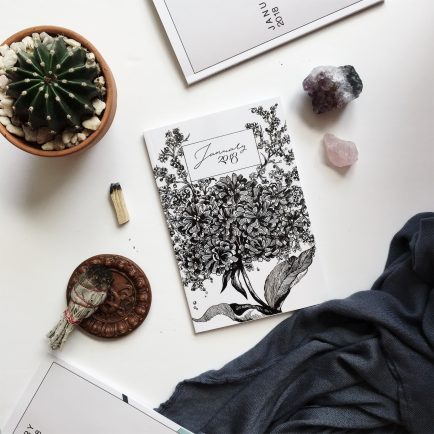 Her business:
"I have a day planner subscription service called Journey Books. Each month is dedicated to a different area of personal growth. It's also backed up by a membership site with video training and support. The entire book is built using my personal productivity systems. I also offer an incubator where I will fly to anyone anywhere and work one- on-one with them for three days to start their online business. We create their website, take their headshots, write their copy, create their initial launch plan, and I send them off with amazing referrals for who to work with when they're ready to expand on the foundation that we created together."
Why it works:
"Having a day planner that is a subscription service allows me to remind subscribers to stay engaged with the process of their life. It also allows me to theme out the books into manageable workshops and lessons for personal growth. I also don't teach the 'right' way. I teach people to work with themselves. To understand why they are stuck or why they are showing up the way they are and to deal with that before moving into a new marketing system. We lead with understanding of self and pull the business practices in to work alongside who they are and how they are operating. This eliminates the shaming and self-sabotaging that can happen when we are learning everything we 'should' be doing but can't seem to get it right or get it done at all."
7. SproutHR by Ashley Cox
Her business:
"At SproutHR, I'm passionate about helping people develop the skills they need to become confident, effective, and successful leaders. I've spent the past two years working with clients in a one-on-one service business."
Why it works:
"I started my business because I saw a need I could fill—a place I could help small business owners by offering guidance and support, as well as cheering them on along their journey. When you invest in yourself as a leader, your business runs more smoothly, you start smashing your big goals together with your team and you can actually take time off from work without the wheels falling off the whole darn thing. Having a team doesn't have to be so dang hard, and I'm on a mission to help more leaders find the joy in leading powerful teams."
8. Mezzohead Media by Myrna Daramy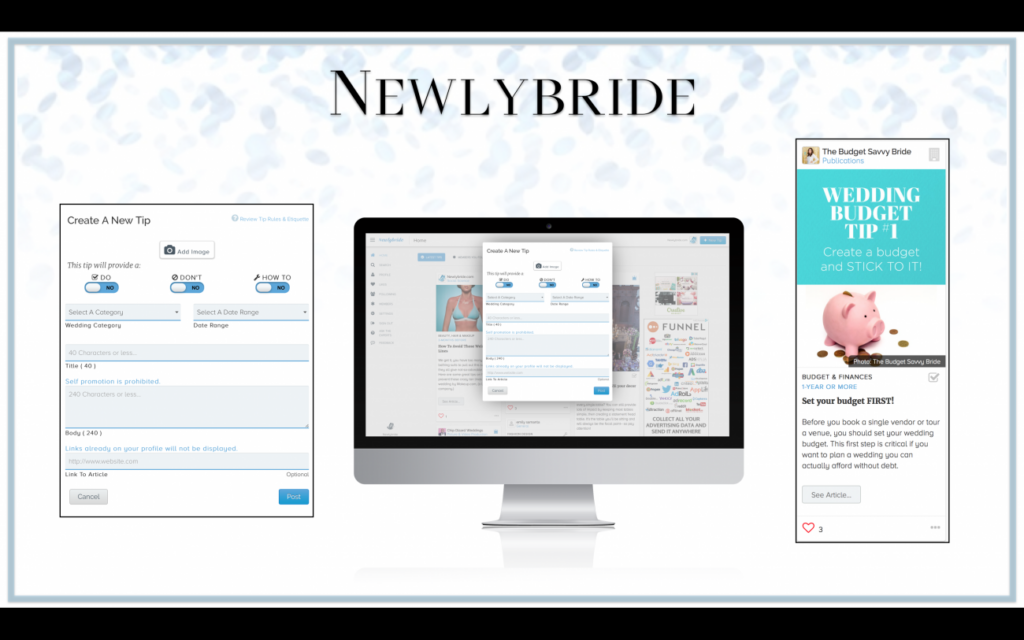 Her business:
"I'm the mastermind behind Newlybride.com—the first rich content marketing tool and search engine network for brides and wedding professionals. It's a (structured) social network that incorporates the best of bridal, the best of social media, and the best of technology.
Why it works:
"Unlike other social networks, Newlybride requires that each post be concise in content and meaning. Posts are brief tips that illustrate a wedding do, don't, or how to. When everyone chimes in on a pre-organized wedding topic, the result is a phenomenally rich symphony of ideas from virtually every point of view. For example, the perspective that a photographer has about a wedding venue may provide valuable insight that could impact the overall color palette of a wedding."
9. Drake Strategies by Stefani Drake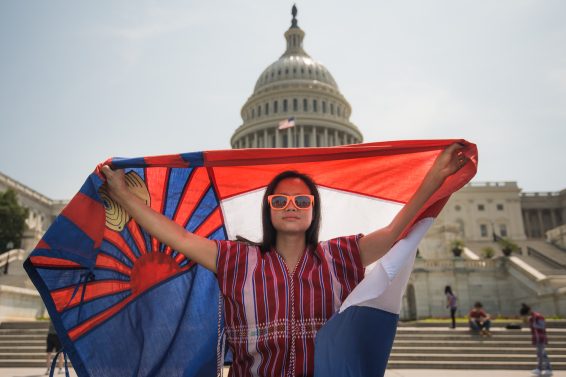 Her business:
"At Drake Strategies, I work with nonprofits and humanitarians to define who they are, elevate their influence and broaden their impact through strategic communications, branding, and advocacy."
Why it works:
"I don't do cookie-cutter proposals or processes. Every client is treated as a unique individual and I start with their data, examine what is and isn't working, who responds and doesn't respond to their message, and craft a unique communications strategy around the opportunities that exist just for them. I've never replicated something for another client and instead make space to find their unique brand and message."
10. Marva J. Coaching Co. by Marva Goss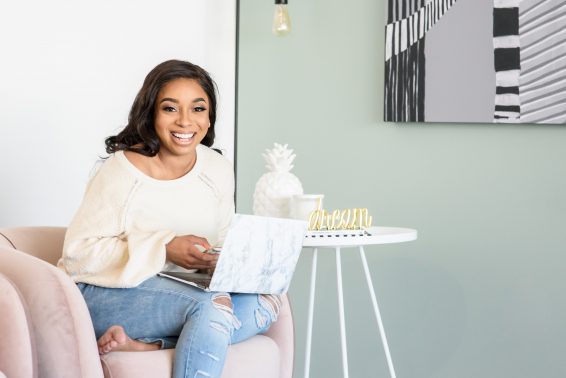 Her business:
"I help small business owners showcase their expertise online, creating genuine, impactful, and smart brand messaging that connects with their audience and converts them into clients."
Why it works:
"We spend time doing market research, figuring out who my clients really are and who they're best fit to serve. From there we craft messaging that leaves the client confident and the audience asking for more. The messaging can be used as marketing copy, on their website, in the content pieces, as an elevator pitch, etc.
With a background in counseling and as a former life coach, I'm good at hearing what my clients don't say when talking about their business. I like to ask deep personal questions, getting down to the nitty-gritty of the REAL why behind their business. Not just why they started, but also why they keep going. Entrepreneurship can be rocky and a huge personal development experience—so I like to know what keeps them chugging along. That grit is something people often overlook as a positive character trait."
11. The Goulet Pen Company by Brian Goulet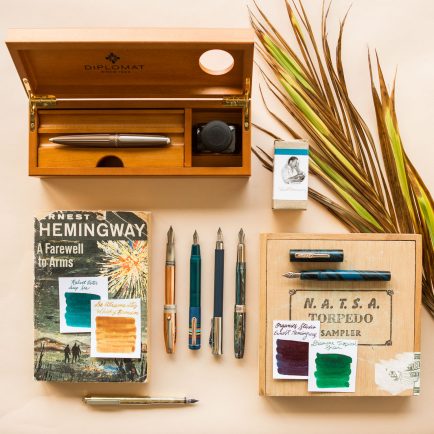 His small business idea:
"My wife and I founded GouletPens.com [a shop for fountain pen enthusiasts] out of a desire to work together and raise our kids in an entrepreneurial environment."
Why it works:
"I grew up in a hard-working, entrepreneurial household as a kid, and always wanted to emulate that in my adult life. I have a strong work ethic and out-of-the-box way of doing things, which led me to discover a passionate group of fountain pen enthusiasts online that needed a subject matter expert and leader to carry the community into the digital age. Through a focus of educational content and social engagement, I've helped to build a 40+ person company that is now the largest online fountain pen retailer in the U.S. I focus a lot on content, but also on building a great place to work. Culture is huge at Goulet Pens, and we're recognized as a Top 3 Workplace in Richmond Virginia :)"
12. Minaa B. by Jessmina Archbold
Her business: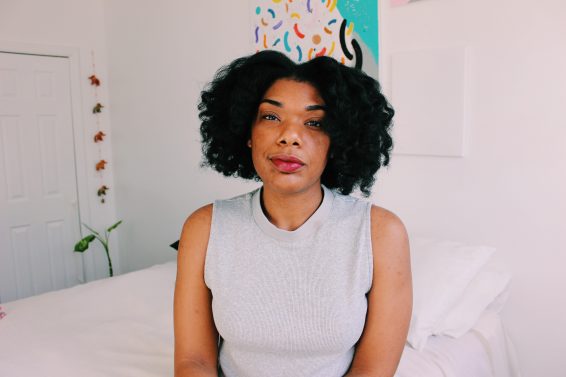 "I am a social worker by day and a writer at night. I was twenty-two years old when I was diagnosed with major depressive disorder and I realized while in therapy that I in fact had been struggling with depression since I was five years old. All of my life I felt so alone in the world and misunderstood so much that I knew when I got older I wanted to study human development and work with people who faced the same issues that I faced, and that is why I pursued social work. Currently, my next big project is finishing my novel and finding an agent to represent my work while preparing to launch a fiction-based book/writing club on Instagram this fall."
Why it works:
"What's ironic is that my job is to help others live in their truth and practice vulnerability, yet when I do those things as a professional, it's weird and odd. As a psychotherapist, the rule is that I remain discreet about my private life. Sharing my truth is bad for business. We are taught in school that we shouldn't self-disclose and that it'll affect the relationships that we build with our clients. I tried it, and let me tell you, I hate it.
The one thing that moves me forward is teaching others how to live their best lives by being firmly planted in their truth and to not be ashamed of who they are or what they've been through. I can't imagine not being able to practice what I preach. I am not ashamed of my past, or the painful experiences that I've faced that inevitably led me to this field of work. So I will continue to be odd, weird, and strange for being a person who is vocal about her shortcomings, her fears, and her battles. I will continue to do what isn't so commonly done, which is practicing the power of being unashamed of my truth."
13. Writer's Atelier by Racquel Henry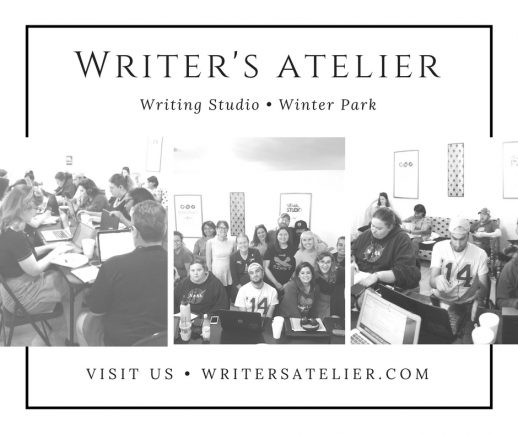 Her business:
"I own the writing studio, Writer's Atelier in Winter Park, FL. My work involves motivating writers to finish their projects, perfect those projects, and create a safe community."
Why her small business idea works:
"After graduating with an advanced degree (an MFA), it was very difficult to get a job as an editor or instructor. I knew I loved making manuscripts shine and I also wanted to teach writers. Plus, I had already been editing papers for friends in college. I decided I could do it on my own. At the time, there was a strong need for private (and local) writing instruction. There was also another problem: the cost of renting space was very high. I dreamed of having my own studio and vowed that I would work with writers who wanted to teach and share their knowledge, but couldn't find space."
14. Lady in Tech by Hayley Leibson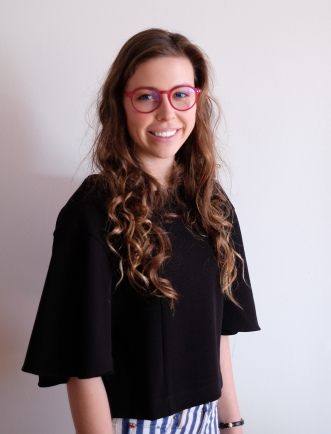 Her business:
"I am the founder of Lady in Tech, an award-winning tech, and lifestyle new media company for next-generation female tech leaders and entrepreneurs. All of the work I do focuses on increasing diversity and inclusion in the tech industry because of the preeminent role the industry plays in shaping the future of humanity."
Why it works:
"Lady in Tech is making it easier to navigate startup life through LIT List, a monthly newsletter with invites to exclusive events, LIT content, reads, recommendations, special perks and offers, and much more. The LIT list makes it easy for female tech leaders and entrepreneurs to stay up-to-date on everything occurring in the Bay Area.
Lady in Tech also offers events to help female founders who have launched products/services (or who are actively fundraising or will be in 6–12 months) to build scalable companies. Recently, Lady in Tech partnered with Product Hunt to host an inaugural invite-only event for female tech founders.
I have monetized Lady in Tech through partnerships with tech companies and tech lifestyle brands including Intuit, Dyson, and 23andMe. I am excited to further collaborate with like-minded businesses and organizations that prioritize diversity, environmentally sustainable and socially responsible choices, ethical tourism, and the empowerment of women to create a better world for all."
15. Public Speaking Strategy by Jessica Rasdall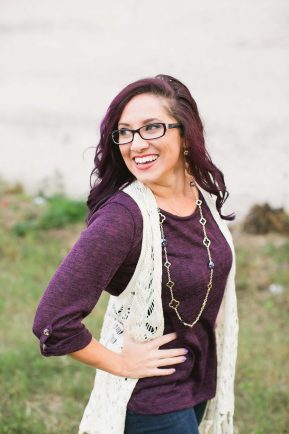 Her business:
"When I was a freshman in college, I made a life-altering decision that resulted in the death of my best friend. In an effort to raise awareness, cope with my guilt and keep my friend's memory alive, I began sharing my story. I spoke to over 15,000 young adults across the country before I was sentenced to prison. Now, I partner with small business owners to craft stories and presentations that connect with their audience and stand out in a crowded market."
Why it works:
"I wanted to help others use their stories to serve others. By rewriting their stories, my clients are transforming what were once considered limitations into some of their greatest business assets."
16. Polygon Market by Allison Sugahara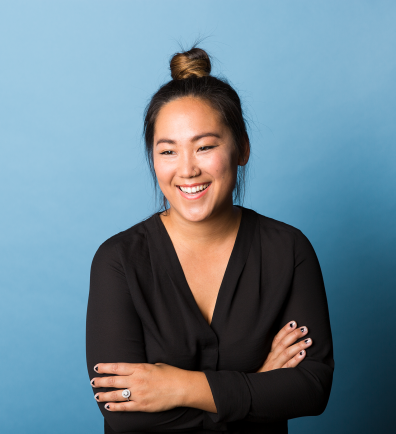 Her small business idea:
"We're a full-service (virtual) Creative Collective Agency, but beneath the surface, we offer so much more than marketing, design, content creation, and branding. We create authentic and collaborative experiences for our clients by cultivating/nurturing their vision and sharing it with their most ideal audience.
Why it works:
"I used to think I was best known for my design/branding skills, but now everyone tells me that I am a human Rolodex. I have been told that I am best at creating relationships that are mutually beneficial for all parties involved. My interns used to call me the 'business matchmaker' or 'fairy godmother' and the words that most commonly surface among friends and colleagues are 'connector' or 'conductor.'"
17. Content and Brand Ambassador by Lauren Taylor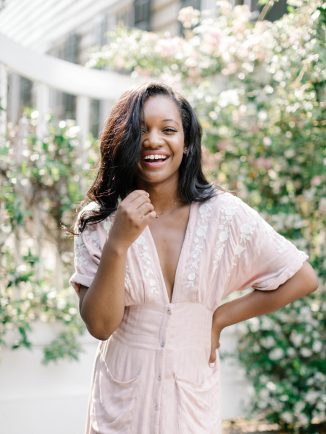 Her business:
"As a brand ambassador, content creator, and girl empowerment babe, I'm here to inspire women with big dreams. Encouraging girls to join me in loving our REAL selves so resiliently that we inspire the world to do the same. I'm spreading this movement of love by partnering with women-empowering brands as a speaker, model and ambassador."
Why it works:
"A few things have inspired me to start my business but one of the most important was a few years ago. Speaking at my previous high school to young girls and seeing the positive impact my personal journey had, blew me away. Realizing pouring into others' lives through inspiration and motivation filled me with joy and ultimately led to my purpose and starting my business. Moving forward, with anything I wanted to accomplish, I always kept a manifesto to inspire women with big dreams."
18. Homeroom by Courtney Zerizef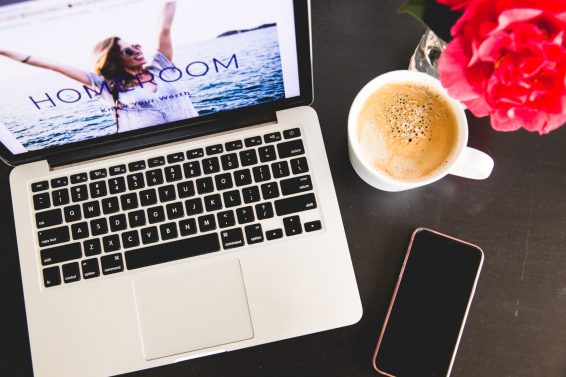 Her business:
"Homeroom works with creative entrepreneurs one-on-one and through courses to implement REAL, sustainable business practices. I currently work with all types of creative business, both big and small, to hone their business skills and make more money."
Why it works:
"We all know that running a business is hard. Homeroom empowers dozens of female entrepreneurs and small businesses owners to find their financial success through business education (classes and workshops), negotiation coaching, and financial strategy consulting."
19. LDG Strategy by LaShanta Green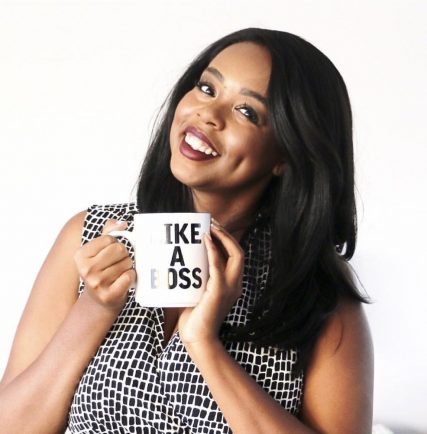 Her business:
"I work with people who are deeply-rooted in purpose or need help navigating their purpose as it relates to creating sustainable success in their business."
Why it works:
"I'm best known for my ability to ask thought-provoking questions. This coupled with my entrepreneurial mindset and empathetic personality affords me the privilege to connect with others in a purposeful way. Nobody knows you better than you know yourself. However, there are others that can see our capabilities and potential better than we can and before we are able to. I lead by listening. I don't give myself credit for a lot, but I take pride in my ability to be a transformational leader dedicated to working with others to pivot, position, and pave paths for sustainable success on their own terms and intentions."
20. Chase Your Fears by Dayhanna Acosta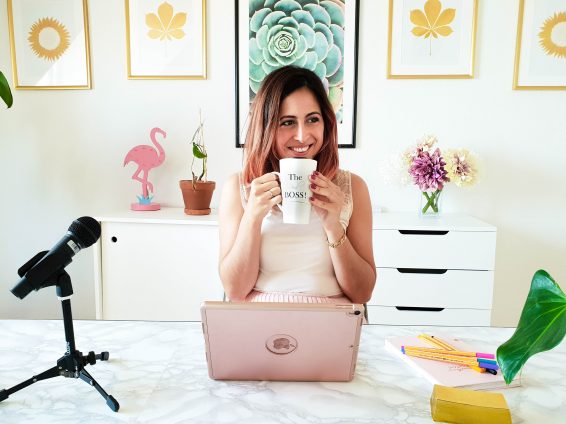 Her business:
"I teach socially conscious entrepreneurs how to sell their products and services by combining strategic marketing and mindset work. My main goal in life is to help entrepreneurs find the voice, confidence, and courage to pursue the things they want in life. Marketing is just my tool to carry out this mission!"
Why it works:
"I strongly believe in the concept of ethical abundance. In working to create wealth in my life while also supporting the growth and self-development of everyone around me. That includes not demanding cheap labor, treating my employees and contractors with the utmost respect, purchasing and working with businesses who are ethical. Most of all I believe that if people are supporting my dreams I should never forget about supporting theirs."
Stay inspired to create a high quality business
We're committed to celebrating and supporting the individuals who are making waves and raising the tide, rocking their niche and freelance industry through hard work and creativity. We hope these creative small business ideas inspire you to start your own! Our client management software for small businesses will help you get started.