Instagram is one of the hottest (if not the hottest) platforms right now. Plus, this is the place to be for 
creatives, because this visual network enables us to showcase our gorgeous work and style.
While its popularity only grows, a lot of small business owners are still confused on how to leverage this 
network for business purposes. Before we can even talk about bringing in sales directly tied to the app,
let's talk about how we can increase engagement.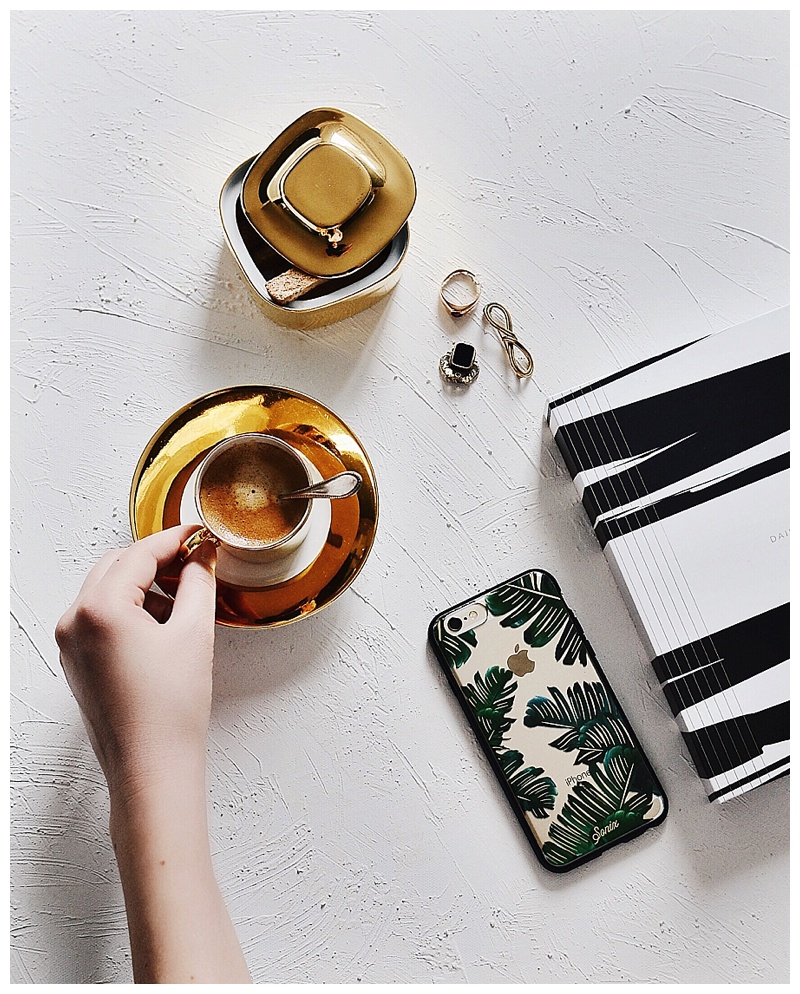 Why engagement is important
A little over a year ago, Instagram switched from traditional chronological feed to a Facebook-like 
algorithm-based feed. While a lot of people got very upset, I find it to be a good thing for us creatives. 
If you think about it, a chronological feed would only serve you well if you were posting every hour of 
every day, so that your posts would constantly appear high in the newsfeed. The reality is that probably 
you didn't do it then, and now it won't help you much, anyway.
The algorithm-based feed is actually serving us well, because it levels the playing field. You have a 
chance to continue to be seen even three days after posting an image. Your objective should have 
switched with the algorithm – from quantity to quality.
Post quality content that rakes in likes and comments, and you're on your way to be pushed by 
Instagram itself into more feeds.
How do you consistently produce high engagement rates for your content? There are a few strategies 
that have been proven to increase engagement independently of algorithm changes.
Striking images
This, of course, is a no-brainer, yet so many people still post subpar images and hope for the best. Every 
time you post on the platform, be honest with yourself. Is this your best image? Would people want to 
work with you because of this post? What positioning do you project into the world?
Humans are very visual. While not all of us may have the most intricate, sophisticated tastes, we still can 
somehow discern beauty in architecture, fashion, art, and music. We may not explain why we prefer this 
website design over this one, but we can certainly tell which one is better.
You are a creative; I don't have to explain you how important aesthetics are. You get it.
Because of the amount of content people post on the platform every day, your images have to stand
out. They have to be "thumb stoppers;" images so striking, people will stop from casual scrolling to 
examine and take in the details.
Want people to engage with your posts? Prompt a conversation. This strategy may take on a lot of 
different forms, but every time you post a caption, think whether it'll prompt people to comment.
While it's true that Instagram is visuals-first, people still read captions. If your image accomplished to get 
their attention and stop them from scrolling, now it's caption's time to shine!
Use captions to tell a story of your brand. Enhance the visuals with a backstory of how this image was 
taken. Let your personality shine with humorous remarks. Be memorable with quirky captions. If you 
share a personal story or a vulnerable moment, a lot of people may want to show their support or share 
their story.
Also, do not forget to ask questions. Not only will it prompt your followers to respond, but it's a great 
way to get an insight into your audience. Of course, don't ask them to share their whole life story, but 
keep it simple with straightforward questions, like which bouquet, or color palette, or dress they prefer.
Become an active part of the community
Want to get more eyes on your content? Give the credit where it's due. If you came across an amazing 
picture that would totally fit into your profile, repost it and tag the source (give them a shoutout).
It may be an amazing fellow photographer who shuttered the rules; it may be a gorgeous bride whose 
hair you adore, or, it may be a candle maker who created your favorite scent. It also may be your 
neighborhood coffee shop that fuels your work every single day.
Also, if you're a photographer, tag all the people you work with, including makeup artists, hair stylists,
wardrobe designers, and models (or clients, with their permission that is). If you're an event planner, tag 
your caterers, your invitation designers, your musicians, and of course, the venue itself.
Finally, you can just give gratitude to the amazing clients you work with, or to a follower who always has 
those warm words of support for your work.
There are so many opportunities to highlight all of the great people who support your business through 
collaborations or through acting as brand ambassadors. Finally, this may be a great way to find new 
creative opportunities and new connections.
At the risk of sounding obvious, I have to remind you that social media is about engaging with other 
people. So many business owners are (understandably) so caught up in the daily to-dos that social 
media, which has a huge potential for their business, is treated as a meaningless checkmark. Don't do 
Instagram because everyone says so. Do it, because you have an opportunity to be discov
ered by people 
who need your services and who are looking for your creative genius.
Be creative. Be authentic. Post engaging content and let the Instagram algorithm do its job for you.
Curious about Instagram Pods? Read More on the Blog