As I've grown the Chancey Charm team and expanded our locations over the past few years,
I've received some interesting questions and comments. In our parent's generation, being a
part of a team, an office, a company or government entity was an expected way of life. As I
ventured out on my own five years ago, I completely understand and support a move away
from the traditional "cube life" many of our parents had. The archaic "9 to 5" grind in an office
where half the day is spent watching the clock and partaking in small talk with co-workers,
while bearing the micromanagement of a supervisor was not my dream either. But, a team, a
cooperative, these things can still benefit the Millennial generation in a new form and function.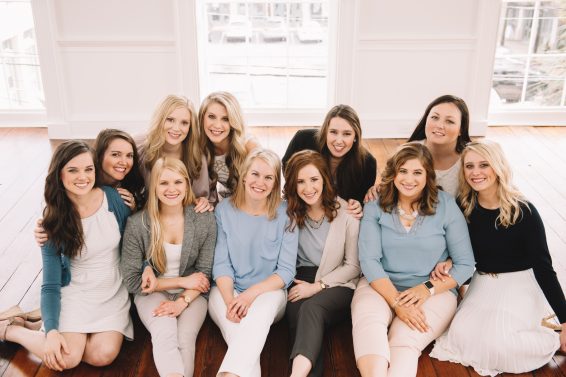 I operated as a one woman show for a few short months before realizing I needed help to
achieve my dreams. I brought on a few planners, but still attempted to do all the backend office
work on my own. At this point, I have 13 planners and five support team members. With the
Millennial push for authenticity and individuality, I often find myself refining our purpose, our
brand and explaining the reasons why growing a team benefits everyone involved in the
business. Below, I've outlined the top reasons why growing or joining a team can benefit both
the creative and the client.
The ability to focus on what you do best:
The most important reason why I expanded my team
was for better work/life balance. This may seem anti-intuitive, but attempting to plan and
design weddings, while keeping up with lead creation, social media, advertising, graphic design
needs, a growing website, a blog, public relations work and training was insane. And, with
success (the success I had hoped and prayed for), family time went out the window. By
expanding my team, I have been able to partner with other business owners for PR, marketing,
mentorship, graphic design, bookkeeping and accounting expertise. My team has shifted a lot
off of my plate, allowing me to focus on the things only I can do. This is also part of the benefit
that each of my planners receives when they join the team, allowing them to focus more time
doing what they love.
Spending more time creating an exceptional client experience:
Speaking of being free to do
what you do best, partnering with experts for Chancey Charm's business needs allows us to do
everything we do with excellence. Each of our planners are able to focus on incredible customer
service, stunning designs and self-development. While our wedding PR guru, Kristen Green of
Something New For I Do, is able to land our team high quality publication opportunities and
exposure. She also works to develop and push us forward in a high-level, long term growth plan
to take our brand to the next level. Our more seasoned wedding planners are also our team's
creative mentors. Katie Werkin and Marilisa Schachinger are holding our planners accountable
to their personal goals and problem solving with them for clients weekly. Our team has a
beautiful partnership, using each person's talents to each of us achieve our maximum potential.
A sense of community that supports both clients and team members:
Finally
, the support of a
team provides both personal reassurance for our team and clients. It brings peace of
mind. Being a creative and working remotely can feel lonely and frustrating. That's where
having a team of fellow creatives and planners to go to for understanding, guidance and
sometimes a laugh becomes invaluable. We've created an online "water cooler" for our team,
where anyone can ask for feedback, share a success or failure, with immediate feedback. It's
even a place to discuss important topics like The Bachelorette! Ha! Beyond emotional support,
it's always a relief to know that if a family emergency were to come up on a wedding weekend,
there is a team they can reach out to, to step in. A team who understands your backend
practices and client service expectations. This is also a reassurance for our clients, who love the
dependability of a national team.
I'm not a fan of the modern American company culture, but I am a proponent of team support
and momentum. It's time to re-think the structure and still reap the benefits of being a part of
something bigger than ourselves.