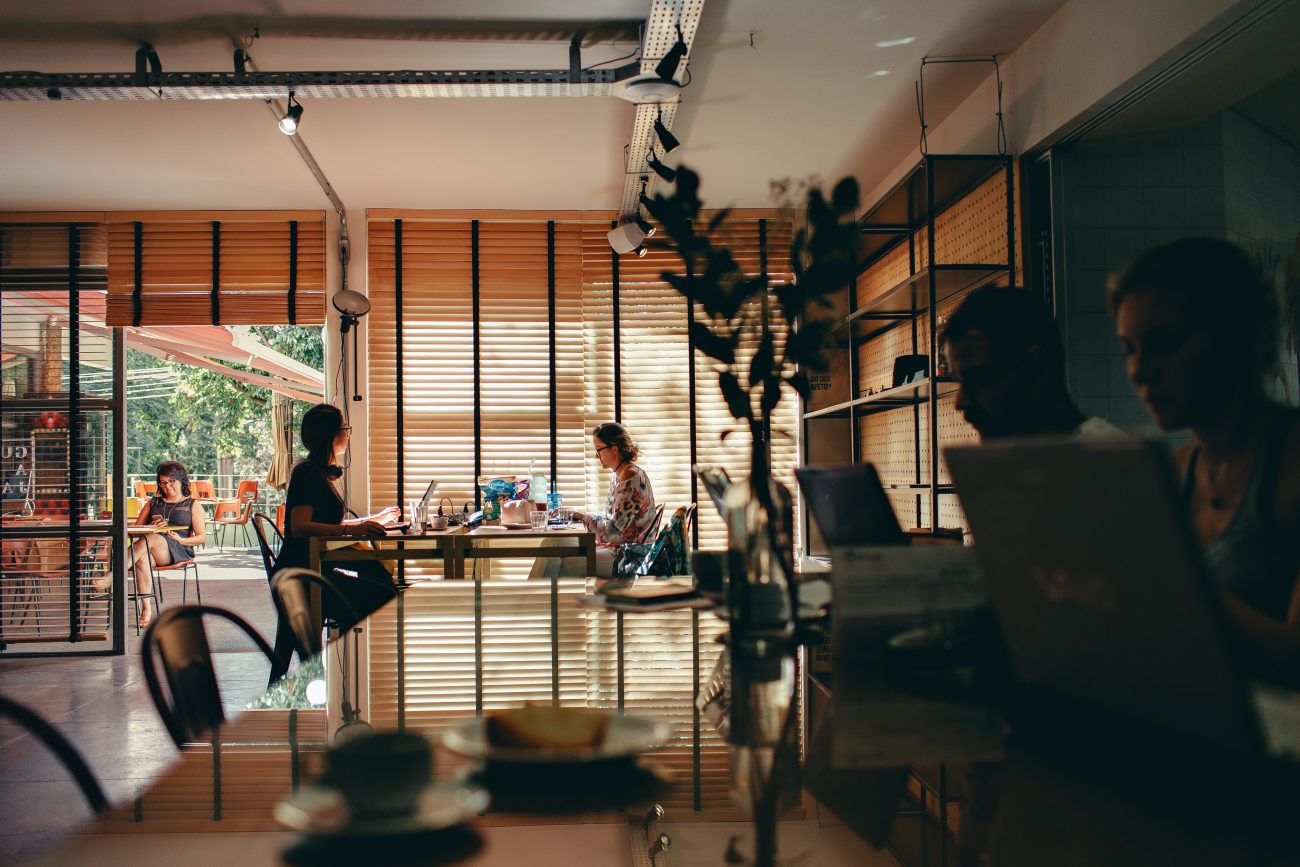 Email marketing is an incredibly powerful tool…
…if you know how to use it.
Not only does it deliver the highest ROI of any other marketing method, it's also 40x more effective than social media in customer acquisition.
Rapid innovations in digital technology mean that email marketing is continually evolving, and methods that worked even a couple years ago aren't going to cut it anymore. You need to know how to serve your subscribers with content that's relevant.
Adapting to this new approach can feel especially daunting if you're an army of one. You don't have a big fancy marketing department to put to work for you.
Fear not.
I'm here to break down exactly what you need to know to implement personalization in your email marketing on a massive scale, so that your messages are appreciated rather than ignored.
Adapting a personalized approach to email marketing
Consider how radically the Internet has shifted since the days of dial-up.
In the opening scene of Nora Ephron's iconic 90's flick You've Got Mail, Kathleen Kelly slowly logs on to her email, awaiting the AOL siren call: "You've got mail!"
She proceeds to read an email from her online fling who doesn't even know her name, let alone any personal details about her.
A contemporary Kathleen Kelly, by comparison, would be receiving personalized playlist recommendations from Spotify based on her listening preferences.
She'd be rapidly scrolling through a meticulously-curated Instagram feed, whose algorithm would know exactly what to show her.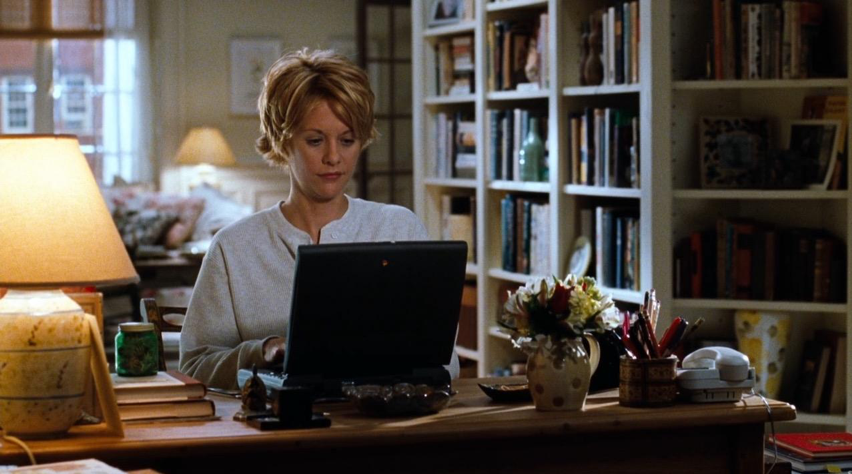 She probably wouldn't know about the latest promotion from Fox Books, because she'd be using an ad blocker. Like everyone else, she'd have come to expect that any content she encounters online – from Facebook ads to email newsletters – is directly related to her personal interests, questions or problems.
When you're trying to grow your business's email list and improve conversion rates, it's imperative that you factor in personalization as much as possible. If your email message is perceived to be irrelevant to the people who are reading it, they'll simply delete it, or worse, punt it to the dreaded spam folder.
Here are some no-brainer ways to personalize your email campaigns:
1. Reach for low hanging fruit with personalized subject lines
Let's say you want to email me about your upcoming floral design workshop. An easy way to make things feel more personal is to include my name in the subject line, i.e. "Hey Rachel, want to become a wizard with flowers?"
What do you do, however, if I'm one of hundreds, even thousands of subscribers on your email list? It doesn't make much sense to send out each email individually – that would take way too long.
Fortunately, most email marketing software will automatically add each recipient's name to the subject line if you tell it to.
Personalized subject lines can increase your open rates by a whopping 50%, which is reason enough to invest in an email marketing software.
Mailshake, MailChimp, ConvertKit, and Campaign Monitor are some of the biggies, but G2 has a list of over 280 options to choose from.
2. Get to know your audience
It's not enough to simply slap a recipient's name onto your subject line and call it a day.
You need to craft compelling messages that speak to their unique interests, needs or pain points. In order to accomplish this, you gotta dig in and learn as much about your audience as you possibly can – specifically, how you can help them better than your competitors.
Use Chatbots
You may already be attempting to capture email addresses from new website visitors, but a standard form or popup can limit your ability to learn more.
Chatbots provide an interesting alternative. They can immediately engage with users by logging not only their contact information, but also more personal details. For example, you could program a chatbot to ask someone how far along they are in their wedding planning.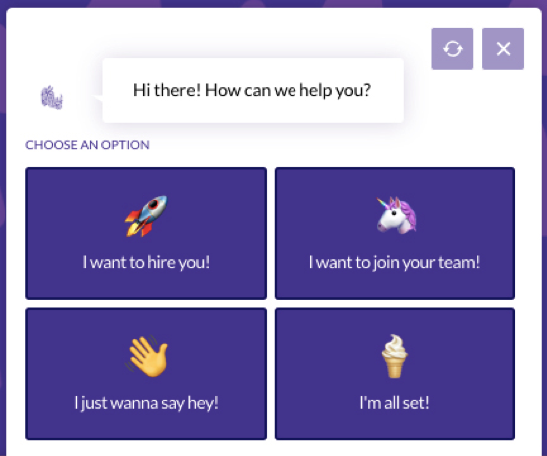 Scour Forums
Forums like The Knot, Weddingwire, and Weddingbee provide the perfect opportunity to do some sleuthing.
Comb through message boards for hot button topics, popular questions, and heated debates. That way you can gain a deeper understanding of the issues your target audience might be facing.
Don't forget about Facebook groups as well. The purpose here isn't to jump in and pitch your services, but be a fly on the wall and collect ideas for new content you can feature in your email campaigns.
Send Surveys
Another way to learn more about your audience is through surveys, which you can create for free using tools like Google Forms.
Reach out to your previous clients or customers and ask them about their experiences and what they struggled with most.
Even if you need to entice participants with a discount or freebie, these surveys will give you a more thorough picture of your audience. Then you can create a series of highly personalized email campaigns that speak to specific pain points.
For example, at Venngage (an online graphic design software that our customers use to design email newsletters), we've recently been trying to learn more about each Business plan user's specific needs. Then, we sent an email to specifically target one of the most common pain points we encountered from those surveys.
3. Segment your audience
With personalization now being a requirement for successful email marketing, you can't send out the same email campaign to everyone on your list.
Imagine blasting out a campaign about your latest engagement shoot promotion.
This may be great for your newly engaged subscribers, but highly irrelevant to the brides on your list whose weddings you've already photographed.
Breaking down your email list into specific segments will help ensure each person is only receiving relevant information and help with customer retention.
(And, don't worry. This is a standard feature of most email marketing software.)
At Venngage, we segment our audience by profession: consultants, marketers, students, and so on.
We get this job information through our onboarding process when you sign up for our online graphic design tool.
This way, when we send an email about a new cover letter blog post, we can target students.
If we're emailing about new business report templates, we can target marketers, consultants, and more.
Our audience is getting content tailored for them, which improves our open, click-through and conversion rates.
The Takeaway:
Internet trends have increased the demand – and expectation – that content be relevant to an individual's unique personal interests.
Utilizing email marketing software and embracing a personalized approach will ensure your campaigns are specifically tailored to your subscribers on a massive scale. This will give your email marketing efforts a leg up on your competitors and ultimately convert more leads.
---
Ready to have email marketing do the heavy lifting for you? Get our Ultimate Guide to Email Marketing here.