Transform and Inspire Your Life Spiritually, Mentally, Emotionally, Physically, Relationally, Playfully, and Financially Every Week.
Hello my fellow creatives, entrepreneurs, and dream chasers! There is nothing like the New Year to get everyone talking about New Year Resolutions. You are different though. You are an entrepreneur, so goal setting is on your mind all the time.
Goal setting helps us reach our purpose and potential. At the same time, it's important to keep a healthy perspective when you set your goals.
Make every effort from the inside out to reach your goals, but don't tie your identity to whether or not you reach your goals in the time you thought you could. This may lead to depression or anxiety.
After all, isn't goal setting about creating a life and business you love daily?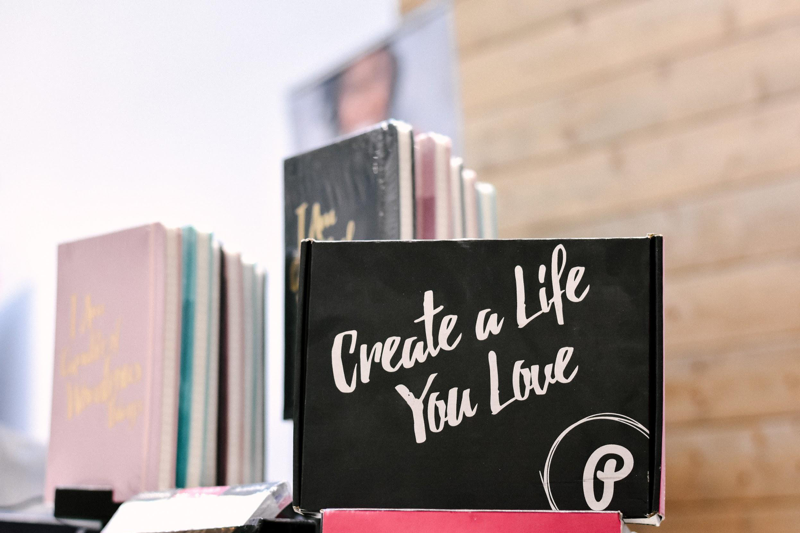 My Background in Goal Setting
Years ago, in Corporate America I set only career and financial goals. My health, relationships and business suffered massively. I lost myself and I got burned out. To make sure I am healthy from the inside out, I follow a 90-day plan with seven steps to success.
At the same time, I now apply the same methods I applied in Corporate to reach 7-figure results and a 1000% ROI annually.
I feel like the skillset came back once I kept the right perspective and followed the process faithfully.
Can any other entrepreneurs and high achievers relate?
Did you know that only 8% of people achieve goals? They focus on keeping the end in mind.
All of us have achieved goals before. Remind yourself of past successes and results. But know that reaching higher levels of goals will require a different mindset.
If you aren't getting the results you want, you may want to consider a more focused approach—whether you're talking about health, relational, or business goals. I get how you feel in every way.
Today I'm sharing four steps I take when goal setting for the New Year.
1. Set a Vision for the Year and Your Life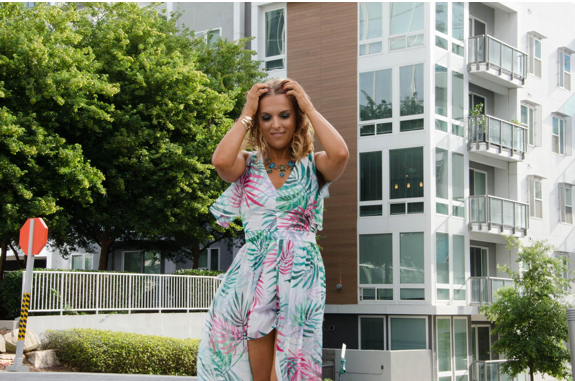 I start off every year and month intentionally in every way.
Ideas for Your New Year's Day Goal Setting include:
1) Vision Board Activity
2) Set a Word for Your Year
3) Journal Your Top 10 Goals for the Next 10 Years
4) Identify Your Top Goal for the Year
5) Write a Letter of Gratitude for Your Present & Future
6) Complete a Prayer and Meditation to Visualize Your Year
7) Do Something for Your Body Like Yoga or Dance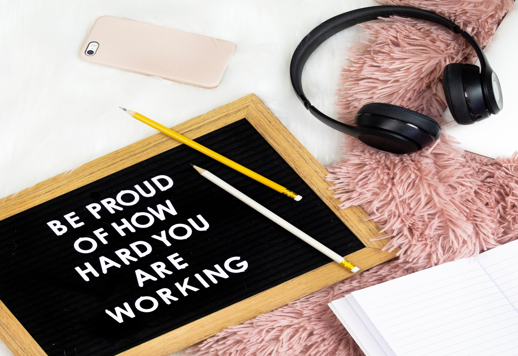 Start Off Your Goal Setting:
What health goals do you have?
Have you set wealth goals for the year?
How do you want your business to evolve?
Where do you want to travel this year?
What relationships do you want to create?
How will you have your impact grow?
Have you set a vision for your life?
These are some things to think about for your goal setting. Cast a vision for your life that pulls you in when times get hard.
What impact and legacy do you want to leave? I have several whys that pull me in the areas of service and impact.
Pick 1 large goal for the Year:
I have found each year, I am most successful when I focus on one area the most.
This is the same approach I applied in losing over 55 lbs in 2014, and in creating a lifestyle brand with time and location freedom in 2018.
Although I have one large goal for the year, each day I focus on a 3 X 7 approach. This is as simple as taking three actions in seven areas of my life. Here are a few examples of what a daily approach with three actions in seven areas may look like during a year:
3×7 Daily Approach Examples:
Spiritual (Am Routine) Pray, Meditate, Journal
Physical: Drink Water, 1 Healthier Choice Daily, Yoga/Dance/Run/Weight Lifting
Mental: Walk Outside, Therapist, Mid-Day Music Breaks
Emotional: Laugh with Friends, Date Night, Dancing
Relational: Call Parents, Text an Encouraging Word to a Friend, IG Stories
Playful: Have a Staycation, Plan my Next Trip, Lunch with a Friend, New Experience
Financial: IG Stories & Post, Blog & Podcast, E-mail Blast
Every day you are taking actions in these areas no matter what your goals are.
However, how often do you track to see if they are aligned to what you want? This simple approach helps you make sure you're creating the life and business you love.
2. Identify Quarterly Goals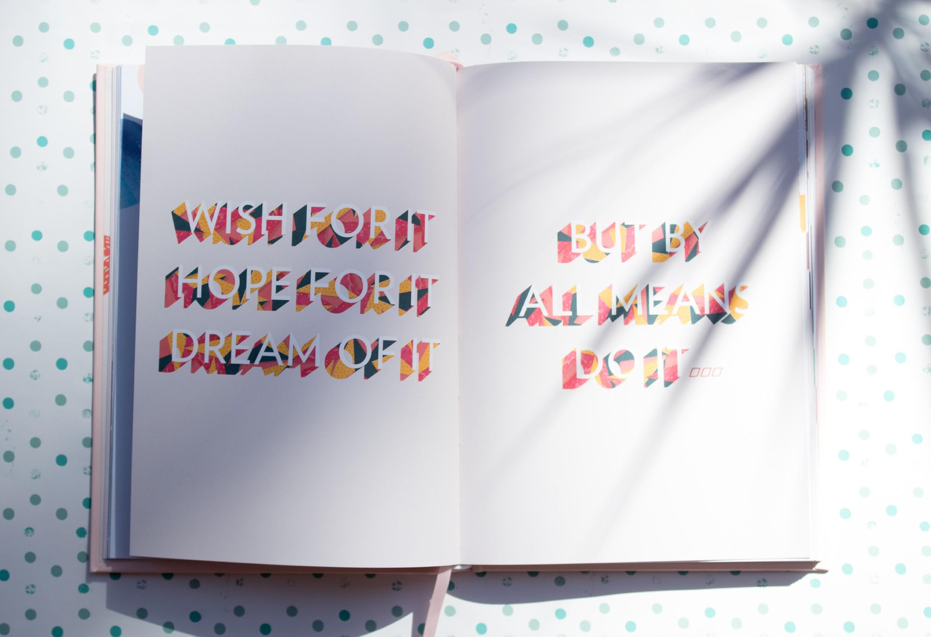 Taking daily action is great, but you also want to make sure you're on track with your Quarterly and Annual Goals.
It's important to identify your monthly, quarterly and annual goals. It will help you get really clear on the daily actions you should take that line up to your yearl goals.
For example, some of my quarterly goals for Q1 2020 include:
1. Completing the Bible straight through for the second time by 3/31.
2. Performing in my next fitness & dance shows by 7/31.
3. Reaching six figures in the next 90 days or less – stretch goal.
I recommend you set super specific goals for the quarter that line up for the quarter.
Let's break down an example of financial goals.
Financial Goals:
1) $100,000 in 90 days stretch goal. Overall up to 1 year or less.
2) Daily seek divine downloads and take aligned actions with circles of influence.
3) Daily track outreach and proposals that line up to goals and communities I want.
For example, track daily and weekly actions e.g. social, blogs, podcasts, proposals.
This helps you see that each day you are taking action in alignment with your goals.
To increase your confidence, increase the actions you take. If your goals are $30,000 in a month, make sure you are submitting proposals equal to $30,000 in a week. This is how you prove to yourself you're taking actions to make sure your goals are in sight.
This also helps increase your faith and belief that you can do it. At the same time, make sure you're doing the mental work with money mindset and personal development. If you're reaching for amounts of money you've never received before, there will be mental challenges to overcome.
Consider how you feel and work the best. How much time do you need in the morning to feel great? Where do you work the best? I learned how to segment days with three key focus areas over the last several months and I'm noticing massive shifts in my energy and external results.
How could you simplify and amplify your results?
What time blocks could you set daily?
How could you set your week up for success?
3. Determine Your Monthly Goals
The next step is determining your monthly goals.  Below you'll see how to break this down from your quarterly goals to your monthly goals:
For example, some of my quarterly goals include:
1) Completing the Bible straight through for the second time by 3/31.
2) Performing in next fitness & dance shows by 7/31.
3) Reaching six figures in the next 90 days or less – stretch goal.
Monthly Goals:
1) Segment the bible to track where I will be at the end of each week and month.
2) Review physical results each week and month to make sure I'm on track.
3) Track financial goals for $40,000 each month / $10,000 each week and volume.
4) Track more than 7 circles of influence, 22 partners, and 33 clients.
5) Break down your goals weekly and daily.
Challenge yourself to achieve weekly goals daily. This activity is helping you laser in on each goal to get focused.
Keep in mind, goal setting like anything else is a muscle you exercise.
I want you to hope for the best and be patient. Some things you take action on will generate an immediate result. You will get some surprises that are literally a Godsend. Other areas you take action on may happen later or never.
Take the action and release the outcome. Keep going.
Evaluate Your Goals Each Month and Quarter
Evaluate your goals at the end of the quarter for what worked, and what didn't. Did you easily achieve goals in some areas? Are there some goals you didn't achieve? What time frame did you set for your goals? Make the adjustments for the next quarter. Set new goals in areas you reached.
Think about what monthly goals follow your quarterly goals.
What are the biggest areas of impact that would help you? 
4. Keep an Eye on Your Goals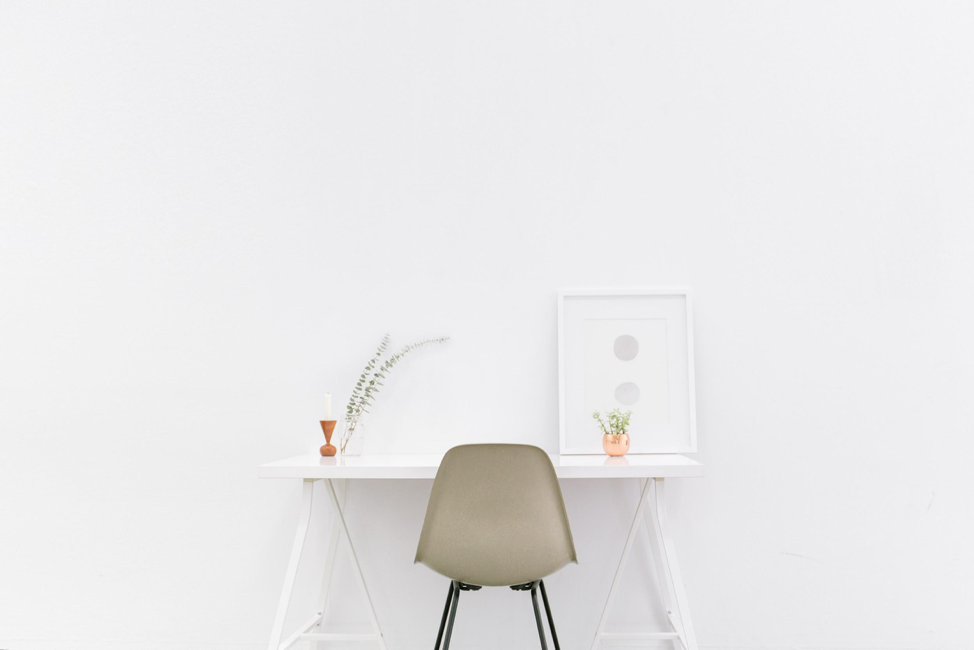 It is very easy to lose sight of your goals if they are not in front of you. You may have your vision board in your room, write them down daily in your journal, and write them on a WarBoard you keep on your refrigerator.
An app like Focus Matrix may help you track your daily actions towards your goals.
Daily Targets May Include:
1) Actions leading towards X Goal
2) Website metrics like traffic, engagement, and time
3) Proposals & Weekly Calls with Brands / Partners
4) X # Media with Podcasts, Blogs, and Social Weekly
5) X # Platforms & Communities for Exposure Weekly
6) X Chapters Written Toward Your Book
7) X Clients & Total Revenue & Cash Daily & Weekly
When you identify your goals to the results you want, you will reach them faster.
We often tend to confuse productivity for results.
My challenge to you is to make more time.
Where do you spent time?
How do you overcomplicate?
Where are you creating chaos?
How do you pressure yourself?
Goal Setting to a New Level
These four steps will help you with goal setting in 2020 and beyond. Don't let your dreams and desires be your focus only for the New Year. Make a choice to transform and inspire your life spiritually to financially.
What could be a goal you set for 2020, and a year from now? What is a deep desire of yours? What steps resonated with you the most? How did you experience clarity for any of your current or future goals?
Share this post with a fellow creative, entrepreneur, and dreamchaser.
To connect, create and cultivate with our community, check out our lifestyle transformation and entrepreneurship freebies like our 90 day-plan guide.
---
Want to set yourself up for success? Get our ultimate guide on business goal setting.