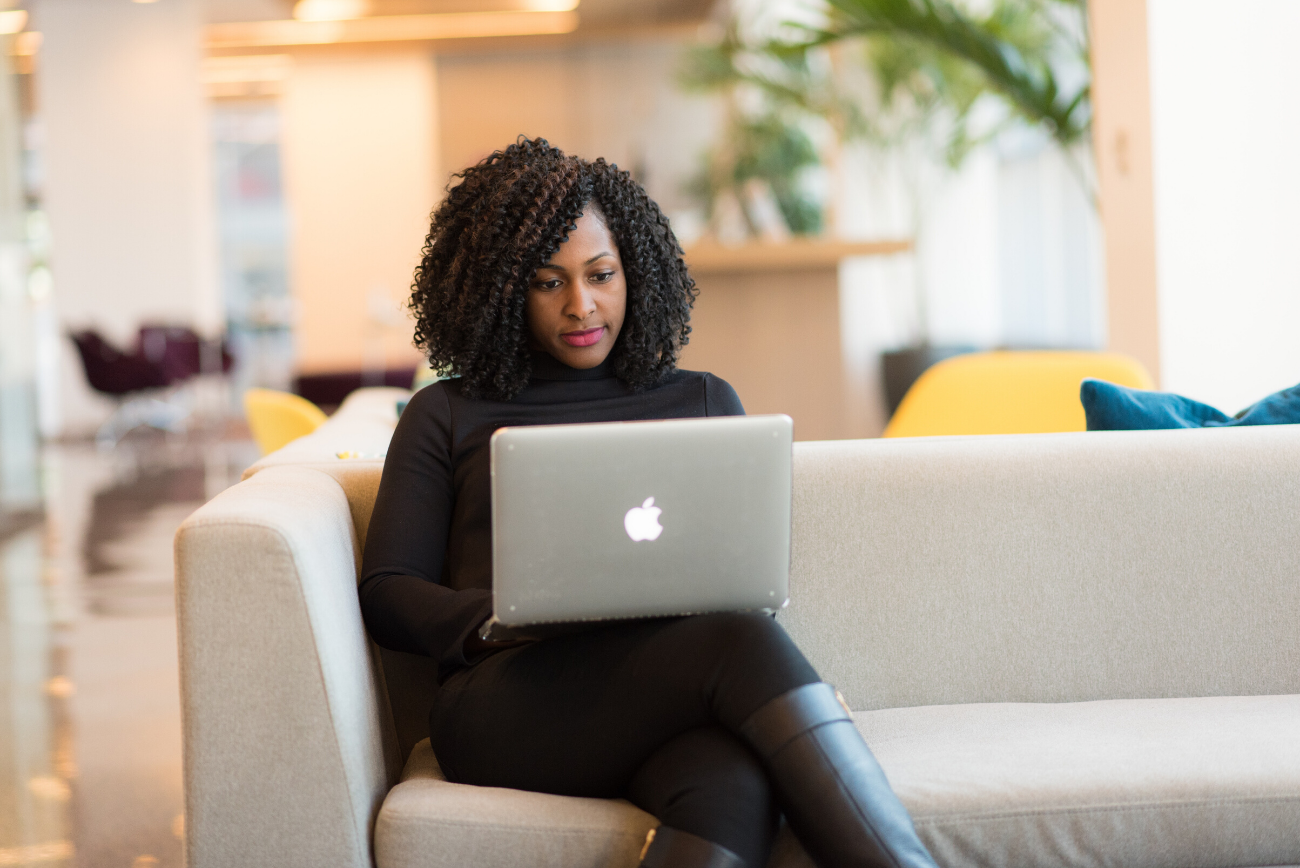 As a creative entrepreneur, building up your business to create consistent revenue can be a challenge.
Between serving clients and marketing your business, entrepreneur life can often feel like a treadmill towards profits and growth.
But what if there was a way to generate more income in less time, while building your community and positioning you as an expert in your field at the same time?
Online courses are a great way to do this. With a course, you can teach your craft, processes or strategies to the next generation of professionals. Not only does this position you as an industry leader to your current clients, it opens up a whole new revenue stream for your business.
In this article, we'll take a look at some of the benefits of launching an online course, and the first steps to get you started.
Why create an online course?
Online courses are a great vehicle for diversifying your revenue stream. Whether you're providing professional consulting services or physical goods, creative entrepreneurs often face similar challenges to revenue growth.
Can you relate to any of the following?
You've taken on the maximum number of clients you can manage at one time. There's simply no more time in your calendar. You've hit a revenue ceiling—and you're not sure how to break through it.
Cash flow is unpredictable. Your business revenue goes through ups and downs, and you just wish you had a constant, steady source of income to get you through the leaner times.
You love what you do, but you wish you could be choosier about which projects (and clients) you take on. If you had supplemental income, that might be possible. But for now, you find yourself taking on lots of less-than-thrilling jobs.
If any of these resonate with you, know that you're not alone! Also know that thousands of creative professionals around the world have minimized these challenges with courses.
As an expert in your field, online courses enable you leverage your number one asset—your knowledge and experience—to scale your business.
You don't need a business loan to start an online course. You don't need to hire contractors. You already have what it takes to start teaching thousands of potential customers and clients.
And the best part? You get to play by your own rules. You decide what's worth teaching, and what isn't. You shape your lessons around your own views and experiences in order to help others. Extra revenue aside, that can be pretty rewarding.
4 online course formats
There are a number of different ways to teach students online. For the purpose of this starter guide, we've narrowed it down to four common formats to choose from, as well as some best practices for what goes in an online course.
As you read through the course models below, ask yourself: what is my primary business goal at the moment? Getting leads, increasing your products and pricing, or building community?
Answering this question will help you gauge which format is the best fit for your business.
Let's have a look at four common formats for creating and delivering online courses!
Self-serve online courses
With this setup, you create lessons for students to purchase and access on their own time.
For example, let's say you're a photographer specializing in adventurous elopement photography. You could create a course on how to create stunning images and keep your subjects happy while shooting in unexpected terrain. This may look like a series of video lessons that walk students through the essential elements of this process. They can watch these video lessons on their own time, and apply the principles in their own business without requiring one on one coaching from you.
Alex Strohl is a photographer offering these types of self-serve online photography courses, covering a range of topics.

Alex worked with other photographers to put together a series of classes to help other creatives who want to level up their photography or editing skills. Students can purchase each class and login to complete it totally self-guided.
As you can imagine, creating a digital asset once, uploading it online and marketing it to get repeat sales is a great way to drive long-term, consistent revenue.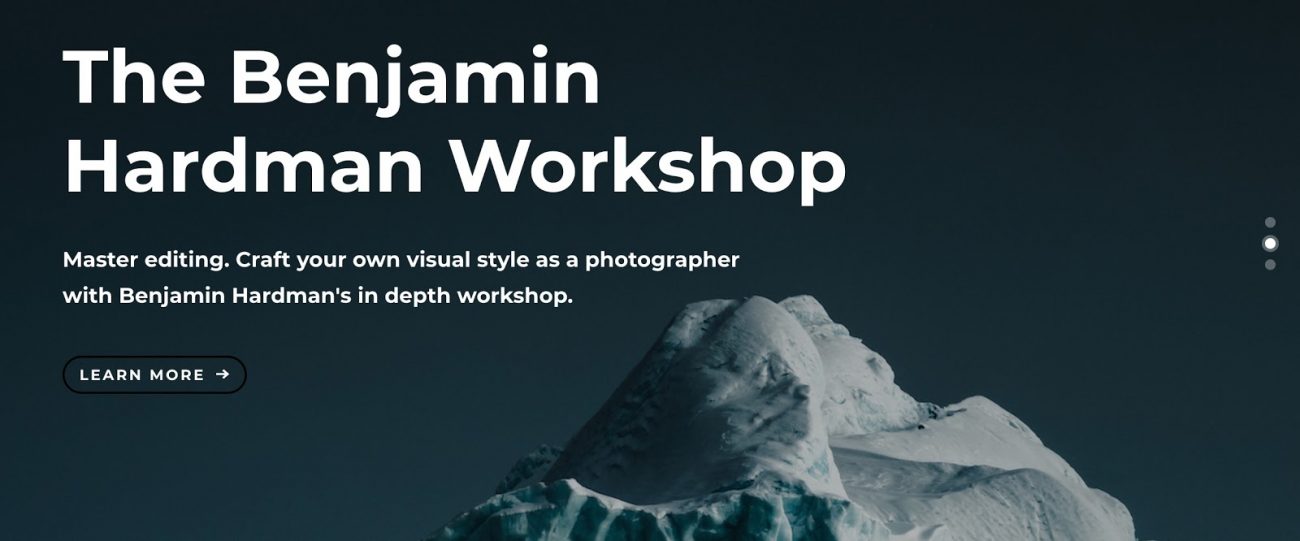 Here are a few great things to note about this method:
It's easy to scale. Once you've created your course, your income grows as more people buy it. There's no need to make each lesson over again for each student. Invest your time up front, and reap the rewards for the life of your business.
It lets you reach new clients. Your courses could run the gamut from covering foundational principles, to teaching deep dives into niche, topics. This versatility helps you create a wider base of potential customers.
A chance to test the waters. Creating a few online courses is a good way to test and see whether you enjoy teaching. After that, the possibilities are endless—you could evolve your offerings into a membership site, offer coaching sessions, or create supplemental materials like ebooks or a podcast.
Membership sites
Maybe you have a course and your lessons are really taking off with students asking for more training. Or maybe you have other professionals asking you for coaching on an ongoing basis, on specific topic areas.
This is a good sign that the membership model may work for you. With a membership site, individuals pay a monthly or annual fee for access to all your educational content. While this puts more pressure on you to continually publish helpful, quality content, it creates a more predictable revenue stream for you than selling individual lessons.
The Society of Visual Storytelling site is a great example of how to use this model well.

The founders of this online school have set up a membership program dedicated to helping illustrators hone their craft. Their training covers many aspects of illustration from basic inking skills to marketing yourself to clients.
Students can purchase individual lessons covering these topics, or join their membership program – the one the founders emphasize on their site.
Signing up for a membership gets students unlimited access to all existing course materials in addition to any new lessons the Society creates. The program is geared towards dedicated illustration professionals or hobbyists.

Here's a summary of the key benefits of this model:
Predictable income. Earning revenue through a subscription business model gives you a steadier stream of revenue – more than selling one-off products or consulting services.
Strengthened community. People may come for your content, but will stay for your community. The more you can build a thriving community around your courses and business, the more potential you have to attract more students and clients.
Diversified content options. Workshops, seminars, one-on-one coaching, critique sessions—there are a variety of learning formats you can offer students as part of their membership. You have the option to create new content and services in a way that plays to your strengths to serve your community best.
Hybrid: coaching + online learning
Sometimes, you may want to include a bit of in-person coaching along with your online lessons.
Maybe you love interacting with your clients and want to keep some face time, but could benefit from streamlining repeatable parts of your business by putting them online. Or conversely, if you have a course, adding in an in-person coaching component is a great way to add a new premium pricing tier to your business.
This format is especially powerful if you happen to be a coach or consultant providing customer services to your clients. A good example of this in action is the Personal Development School, a life coaching business founded by Thais Gibson.
Thais has set up her coaching program to include both in-person and online components.
With a monthly membership, students can download individual lessons from her course site to complete on their own. In addition, they can also attend group coaching sessions twice a week.
In this case, group coaching sessions create extra value for members and make membership more enticing than just online lessons alone.
For the in-person coaching portion, it's up to you whether to opt for a group coaching or one on one coaching model. Keep in mind that you can likely charge a premium for one-on-one coaching, while you can go for more volume of clients with group coaching at a lower price point.
If this model sounds like a fit for your business, a good first step would be to reach out to your network to test whether there's interest for this hybrid approach. If you're already consulting and want to add an online component, think about areas in your client workflow that could be streamlined (think: onboarding, contracts, worksheets, resources, or foundation content). There's a good chance you could cut your workload down by delivering this information through a course or two!
To recap, the benefits of this model include:
Leverage for consulting businesses. If you're a coach or consultant looking for a way to streamline your workflow or create more time leverage to serve more clients in less time, this hybrid is a great approach.
Customizability. You can adjust your coaching and content to suit different students, attracting a broader base of customers.
Customer research. By interacting with students on a regular basis, you'll stay in tune with their needs and pain points, and have a rich understanding of their learning journeys. You can use this information in your marketing or future programs.
Free courses for client acquisition
The last format we'll touch on is using free content for lead acquisition.
If you've been in business for any length of time, you've probably heard the importance of building your list. Offering free resource guides and featuring prominent calls to action on your site is important. And a free online course is a super effective way to get qualified leads while building trust with your audience.
Free course materials help you establish credibility with new leads and demonstrate the value of your services.
Let's say you're a web designer. Your "Intro to CSS" course could help potential customers get started designing their own sites. But it could also show them just how much work goes into web design—giving you an opportunity to upsell your services.
Other key benefits of this model include:
Improved social shares and SEO. Links from social media and other websites to your free online course resource can improve your standing in Google results.
Small investment required. Writing a short online course doesn't have to take a ton of time. While you still want it to be valuable and showcase your expertise, it can be a simple free resource with the goal of getting prospective clients interested to learn more about what you do.
Lesson prototyping. If you're not quite ready to launch your online course or membership site but want to work towards that down the road, creating a free course helps you gauge which topics and approaches resonate most with students.
Did any of these models resonate with you to help you drive revenue in your business? We hope so!
Next up, we'll provide a quick overview of what goes into an online course, and how you can get started.
What goes into an online course?
It's really up to you what type of content and formats to include. Between tutorial videos, presentations with voice overs, assignments, or checklists, the sky is the limit.
After studying over 40,000 course creators on Thinkific however, there are a few things that top course creators have in common. Here are a few of those elements:
Videos. These are great for providing step-by-step tutorials and are good for visual learners. Videos are optimal for demonstrating photography, art, crafts, or DIY topics.
Downloadable ebooks. These work great to upload into a course site, and use as free promotional material for your course, thereby growing your list of leads.
Workbooks. Worksheets and workbooks add an interactive element to your course, helping students test their skills and measure progress.
Community. Community plays a really important role in helping your students stick around. You can build community components like forums and discussions right into your course, making it easy for you to manage and monitor student activity. The more you can build a tribe around your course, the more likely you'll get a snowball of referrals.
Email communication. Frequently communicating with your clients and students is a great way to stay engaged and promote new products. Tip: Get 12 free email templates, gorgeously designed and totally customizable, to up your email game.
Resources and templates. Add in any handy tools or resources you've created. If you're a photographer, you could include a pack of presets for students to experiment with as they go through your editing course. These tangible tools increase the perceived value of your course, helping you drive sales and capture new leads.
The types of materials you offer will depend on your strengths and preferences, as well as the nature of your industry.
Are you great at speaking, but not so much at writing? Play to your strengths to offer video or audio lessons, rather than presentation slides.
One of the greatest benefits of creating an online course is flexibility. Take inspiration from others, but feel free to forge your own path as well. It's your own knowledge and experience you're offering students, after all—don't shy away from being unique.
---
Feel inspired to teach?
Thinkific is here to get you started. Start your 30 day free trial of our Pro Plan and get access to great training resources, for FREE!
Learn more and grow you business with HoneyBook's all-in-one crm for consultants.