Client expectations have changed, but you can keep up. Learn how to create a clientflow that addresses new client expectations.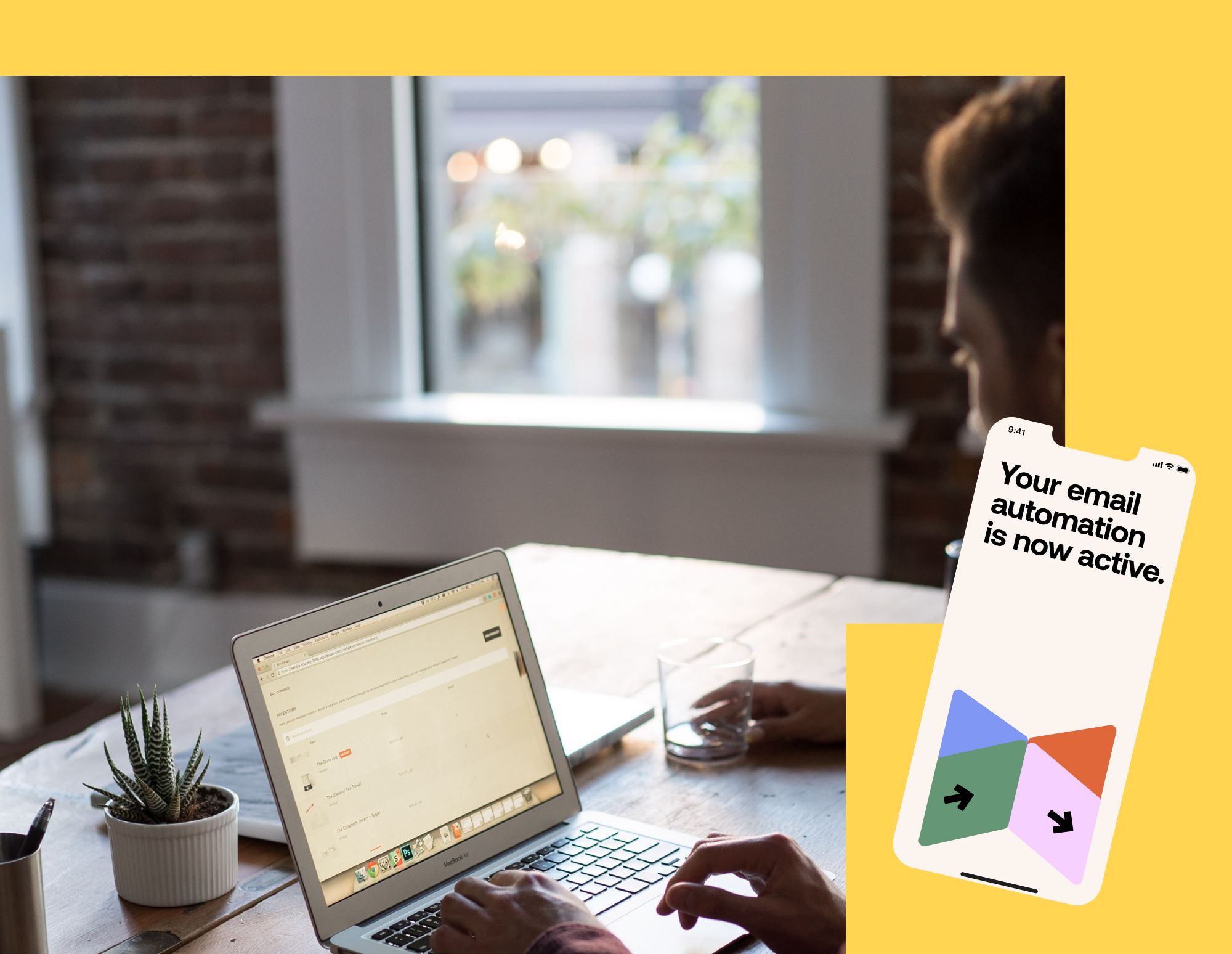 The digital age has changed the way we engage with the world. Today we can connect with people instantly, see what's happening in another country live from the palm of our hand, and buy something online to have it show up the next day. Our online environment has made us accustomed to instant gratification. That, in turn, has influenced client expectations.
The term "Amazonification" refers to the concept of operating to the standards set by Amazon. Because of Amazon, people today expect every product to arrive immediately. This expectation extends to the services and deliverables provided by independent business owners like you. When a client reaches out to you for a quote, they want an answer right away. And by right away, we mean within the hour. In fact, 86% of clients select the business that gets back to them first. Thanks to Amazonification, time is no longer on your side.
This phenomenon affects all businesses but poses the biggest challenge to the smallest ones. Independent businesses are often operating solo or with a few employees and don't have the same resources that corporate giants do. That's where technology can help you keep up.
The more we understand what makes clients happy, the more we can prevent the pitfalls of unfulfilled expectations. Here we unpack how to alleviate the burden of client expectations, and instead, leverage them.
Jump to:
You need more free time. Here's why.
There, we said it! Admitting you need more free time can feel like you're divulging some terrible weakness, but it shouldn't. More free time is actually a productivity hack that will help you meet client expectations.
The more time you have in your day to sleep, hang with your friends or kids, and cross your t's and dot your i's, the less stress you will feel. Let's say it again, this time in bold font: The less stress you will feel.
It wouldn't be fair for us to tell you that you need something without also suggesting how to attain it. That's where your clientflow comes in. As an independent business owner managing your clientflow can be a time-consuming, manual process.
Pair that reality with client demand for a fast response time and seamless service, and the challenge of finding more free time is compounded.
That's unless you know how to manage your clientflow efficiently. As HoneyBook Chief Evangelist Natalie Franke says, "you don't want to focus on clientflow, but your life depends on it." Your clientflow encompasses the entire client journey. It begins when a prospect finds your website and extends to when you ask them to refer your services.
Your clientflow includes both the business tasks you need to complete and the client's experience. This means everything from selling, booking, and providing your services. If you're confident in the way your business is running and are getting good feedback from your clients, you'll be happy. If you're happy you'll also do your best work. It's a win-win.
What does my clientflow have to do with getting more time back?
Simply put, an efficient clientflow without friction will save you time. Here's the gist: the faster you can qualify clients, the fewer back-and-forth emails you send, and the easier it is for clients to pay you, the less time you spend worrying about each one of those things.
And, according to our research, the more time back in your day, the happier your clients tend to be. We studied client expectations in partnership with Visa, and here's one major takeaway: Whether business-to-business or business-to-customer, clients expect smooth sailing from the first interaction to service delivery and project completion. Here are three things you should do for a friction-free clientflow.
1. Attract clients to your brand (and make it easy to communicate)
Our research shows the two most important moments in your client's journey are 1) when they find you online while researching independent service providers and 2) how quickly and effectively you respond once they inquire. These two steps determine if a prospect will become your client.
Clients want a good experience and you already know how important it is to impress them. But it's not your commitment to your clients that's the issue. It's how easy it is for your clients to book with you. It's your communication and your precision when you deliver your services. These things are what clients really care about, so they're important to do well.
Get your web presence up to date
There are few things as gratifying for a prospective client as finding a business that offers the exact service they were looking for. Make sure you're showing up online to your ideal client Check that all your information is up to date on your social channels and your website.
A strong website experience doesn't stop at your contact form or listed services. Revisit your personal (or company) bio. Do a read-through (out loud, even) to confirm it sounds like your voice and reflects your company values. Audit your brand voice on your homepage as well. You want a unified brand presence throughout your website to capture the attention of your ideal clients.
Once all of the online aspects related to your company brand are in sync, double-check the information you provide. Your service page should answer any questions your prospects may have up front, from price range to service offerings, and what to expect when working with you. This empowers interested prospects to self-qualify before they inquire as a new lead, saving you time from talking to someone who isn't a great client fit.
Make yourself (and your ideal client characteristics) accessible
Your ideal client has read through your offerings and is ready to contact you. Make sure it is effortless for them to do so: Be sure your contact form is easily accessible on your website and social media profiles. Give clients what they need to meet your expectations so you can meet theirs.
Your contact form is the gateway to booking your services, so the easier it is to find, the better. Make sure it's designed to begin the mutual qualification process. In other words, ask the essential questions that you need to determine whether pursuing a potential client is worth your time. Be sure to ask for things like timeline, budget, and expected scope of work. Doing so will save you and your client time, and ensure you're both clear on the next steps.
2. Stop emailing so much
Strong communication can be the difference between delivering an excellent client experience or a subpar one. Nothing throws a wrench into an early client relationship like inefficient communication. Emailing back and forth is considered inefficient for a reason, too. Email can cause anxiety, specifically social anxiety, so less means more for independent business owners.
We've already touched on ways to prevent the stress and wasted time of back-and-forth emails (good information on your website and comprehensive responses, anyone?) but preventative measures can only do so much.
A client expects email responses from you that are as thorough, fast, and clear as branded emails from bigger companies. To meet this expectation, consider having an automatic response for inquiries that set a few expectations on your end.
Set an automation that responds with some frequently asked questions, or invites your prospect to book a call so you can better understand their needs. For example, if you're a DJ and your contact form asks a prospect when the date of the event is and what the vibe is, send a follow-up inquiry. Ask about the length of the event, themed colors, and their favorite song. Use auto-responses to personalize your interaction with clients, build trust, and gain important information you might otherwise have relied on in time-consuming calls or meetings to gather.
3. Make booking and payment so easy it's like ordering off Amazon
Most of us are well acquainted with online shopping. It's easy, simple, and occasionally, fun. Regardless of the retailer, we all expect the same experience when shopping online, too. Your clients have that expectation of your services, as well; that booking and payment are effortless.
That's why, this step in your clientflow has to be simple and smooth. There are two major parts of offering a seamless payment process.
Offering multiple ways to pay, especially payment by credit card
Using a secure platform
In our study with Visa, we found that 80% of clients prefer to pay with a credit card. Using a debit card was the second highest payment preference with 59%. That means you need to provide your clients with a secure method to easily pay by card: click, pay, and be done. The process sounds simple, and it should be. Fortunately, setting up a payment system that flows only takes a few simple steps with most providers. Working with a clientflow management platform, like HoneyBook, you can send an invoice, and your client can pay you directly through it. Just make sure you have your bank account hooked up before you send your invoice so you can get paid as soon as possible.
How can you create a simple payment system?
We talked above about decreasing back-and-forth emails, and this extends to how smooth your payment process is. Part of offering a smooth payment experience is sending everything the client needs in one tidy package.
With HoneyBook, you can create a smart file (a customizable file) that combines necessary booking steps like the contract and invoice with service selection. This means you can send your services package, and once your client selects their preferred service, they are offered a contract and invoice. They can then sign and pay on the spot. By combining these three steps into one, you are reducing friction and cutting down on cumbersome emails—something your client will appreciate.
Get your clientflow to do the heavy lifting
Technology is your ally in overcoming Amazonification and exceeding client expectations.
Amazon has changed the game for companies big and small. Consider the fact that you can now track any package from dispatch to delivery. Customer service for most companies is accessible through chat, email, phone—you name it. Robust marketing software makes personalized communication possible at scale. Thankfully, for independent businesses, technology exists to also help them keep up with demand.
A clientflow management platform like HoneyBook can help you create an efficient and professional clientflow that saves you time and impresses your clients. Use automations to respond more quickly to inquiries, keep clients engaged with on-brand emails, and reduce booking friction with simple and secure embedded payment processing.
These and other capabilities that come with a clientflow platform will help you meet client expectations every time. With HoneyBook, you have the tools to Amazonify your client experience so that business always flows your way.