Don't let your clients feel like you ghosted them. Use these confirmation email templates to let them know you're moving forward with a contract, payment, meeting, and more.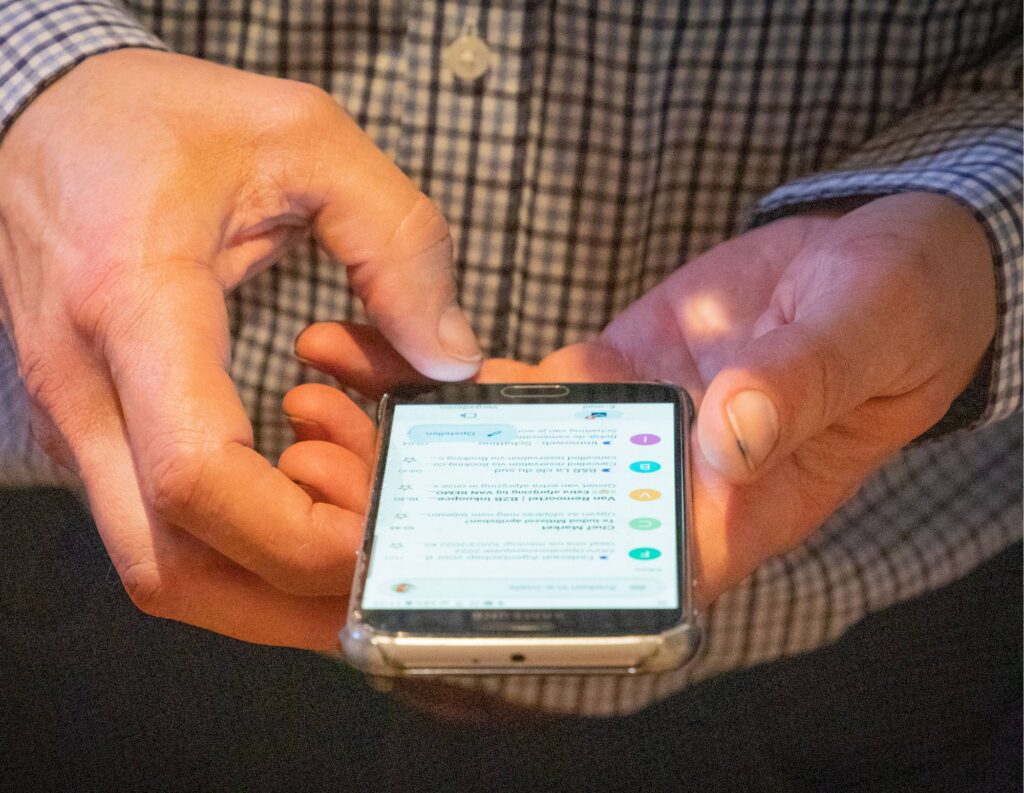 No matter the type of business you run, your clients want to feel supported. They want to feel that communicating with you is easy, and they want to know that you hear them.
Integrating the right approach to your email strategy can be a game-changer when it comes to effective client communication, whether that involves sending emails after a lack of response, cold emails, or thank-you emails. By harnessing the power of automated emails with HoneyBook, you can keep your clients informed throughout a variety of processes and situations, with the potential to close a major deal.
How do you write a follow-up email? And when should you do it? This guide walks through why these types of emails are so important and provides confirmation email templates you can start using right away.
Jump to: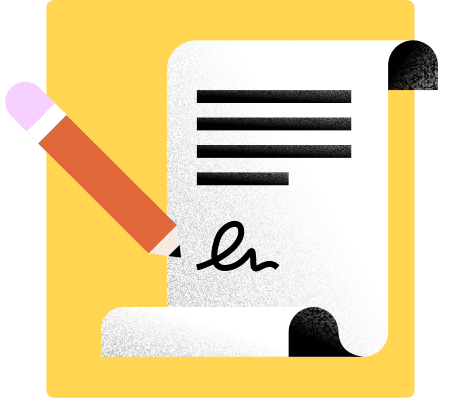 You've seen it all when communicating with clients.
So we've compiled an email template for every type of correspondence.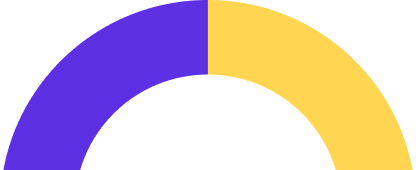 Best practices for confirmation emails
The purpose of a confirmation email is pretty straightforward—you are confirming an action that you or your client took. This could involve signing up for an event, scheduling a meeting, signing a contract, making a payment, and many other actions.
These emails help you stay in touch with clients. Most people want to know that something they've signed up for or a purchase they made was actually received. A confirmation gives them peace of mind. In fact, 64% of consumers think that purchase confirmation emails are the most valuable messages they receive.
Follow-up emails also help you keep your organization at the top of clients' minds. They'll appreciate receiving an immediate email, which shows them you are paying attention.
Now, though, how do you actually write a great confirmation email? You will want to reassure your clients while taking advantage of the opportunity to connect with them once again. Next, here are a few best practices to follow:
Keep emails short and sweet
Your clients just want to know that their action was successfully completed—not your business's entire history or details of a new product or service. Today, most emails are read on mobile devices, so content needs to be digestible. Don't write too much when creating confirmation emails via HoneyBook.
Instead, keep the text clear and concise. Thank your clients for their purchase or sign-up. Hit on a point or two about the benefits they'll get and provide a short CTA. Remember that today's consumers don't want to spend much time reading emails.
Include a relevant CTA
You should still include some kind of CTA in confirmation emails, even though calling clients to action may not be the point of the message. However, make sure you aren't inserting a CTA that has no relevance to your client or the action they've already taken. Don't overwhelm people with salesy language or too much information.
Write a strong subject line
The subject line is the first thing a client sees when they get a new message. It's important that it sums up what's inside the email. The subject line is sort of like a headline—you want it to be strong, clear, simple, and relevant.
Show gratitude
Whatever action your client takes, always show some gratitude. They are interacting with your brand in some way, even if it's just a request for an initial meeting or for more information. This isn't usually a cold email, where you are reaching out before any interaction has taken place. The client has taken an action that you're confirming.
Always say thank you within the first few lines of the email, if not the subject line. You want your clients or prospects to feel like you care about their satisfaction. Showing appreciation sets up the relationship to be positive and enables you to start building trust.
Personalize the email
You may be working from a template so you don't have to come up with a brand-new email every time a client takes a certain step, but you can still personalize automated emails and templates with HoneyBook.
Pro tip
Manage all your emails using a client portal like HoneyBook so it's easier to keep track of emails sent and what you still need to confirm with clients.
In addition, consider what stage clients are in when they take a specific action. Where are they on their sales journey? What are their pain points and needs? Considering these questions will help you craft content that will connect with the right audience at the right time.
How do you write a confirmation email?
Even with these best practices supporting your strategy, you still may not know where to start when you sit down to write your emails. That's why this post provides confirmation email templates for a variety of scenarios your clients might face.
1. Confirming the submission of an inquiry
Clients may simply want to know more about your business. They may have reached out to gain access to a resource or to speak to a representative about your products and services. This is the perfect time to submit a confirmation email.
Here is a simple template:
Copy/paste template:
Subject: Nice to meet you!
Hi [Name],
Thank you for your interest in [Company]! We are delighted to tell you more about what we do and how we do it.
A member of our team will be reaching out to you shortly to set up a brief call. In the meantime, check out our online resources:
[Blog name/link]
[Ebook/resource link]
We look forward to connecting with you about [service/topic].
Sincerely,
The [Company name] Team
2. Confirming a meeting time
A client may be able to schedule a meeting with you via an online calendar or automated system. Make sure they receive a confirmation and reminder email about the meeting, though, so they know it's happening and can add it to their calendar.
Follow this template to get started:
Copy/paste template:
Subject: Meeting confirmed on [date]
Dear [Name],
Your meeting with [Name] on [date] at [time] is now confirmed! We're so happy you've decided to take the next step and discuss working with us.
We'll call you at the number you provided, [number], when it's time for your meeting, and we'll send a reminder 30 minutes before the start time.
Reach out to us anytime if you have to reschedule or if you have questions or concerns.
Talk to you soon!
[Company name]
3. Confirming a contract signature
Another common situation where you need a confirmation email template is when you are looking for contract signatures. Maybe you've landed a new client, and they've just signed your agreement. If so, assure them that everything went through and send them some short follow-up emails.
Here is a template:
Copy/paste template:
Subject: Contract complete
Dear [Name],
Attached is a copy of the [Contract name], which has now been signed by all parties. We're so happy to begin this partnership!
Next steps:
You may download and save a copy for your files
Our team will reach out to schedule an onboarding call
We'll notify you when your payment has been received and processed
Don't hesitate to reach out to us in the meantime if you have any questions.
We look forward to speaking with you soon.
[Company name]
4. Confirming receipt of a payment
Many clients now rely on digital payments for their purchases and service needs, so create a template that assures your customers their payment was received and provides any additional information they should know about when it will post and what happens next.
Here's an example:
Copy/paste template:
Subject: Payment received
Hi [Name],
Thank you for your purchase! We received your payment of [amount] for [service/product] on [date] at [time]. Please expect the payment to post to your account within 1–3 business days.
Reach out to us at [email/phone number] if you have questions about this transaction or need to request a change to your services.
Thank you,
[Company name]
5. Confirming a booking
Finally, you may need a template to send out a confirmation after a client has booked a service with your business. Follow this template for a booking confirmation:
Copy/paste template:
Subject: See you on [date]!
Hi [Name],
Thank you for booking with us! You are confirmed for [time] on [date] with [Service provider]. Remember to prepare the needed documents found on the online portal.
Because you booked [service] with us, we also want to make sure you know about [a related service], which we're now offering at a discount through the month of [Month]. Contact us to learn more!
We're looking forward to seeing you on [date].
[Company name]
Communicate more efficiently with HoneyBook
Your client experience and communication differentiate you from competitors and help you build an excellent reputation. With HoneyBook, you're able to manage all your client communication in one place, meaning nothing can slip through the cracks.
Even better, you're able to set up email automation for things like client onboarding emails, confirmations, follow-ups, and more. To get started, copy and paste our confirmation email templates above and schedule them with HoneyBook automation. When you communicate efficiently while getting back more time in your day, you can work on growing your business.
Try HoneyBook for free and see how easy it is to facilitate your client relationships!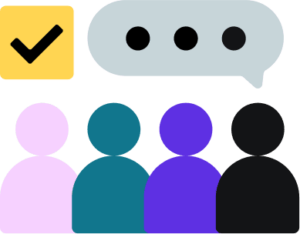 Simplify communication and maintain better relationships by centralizing all client interactions with HoneyBook.