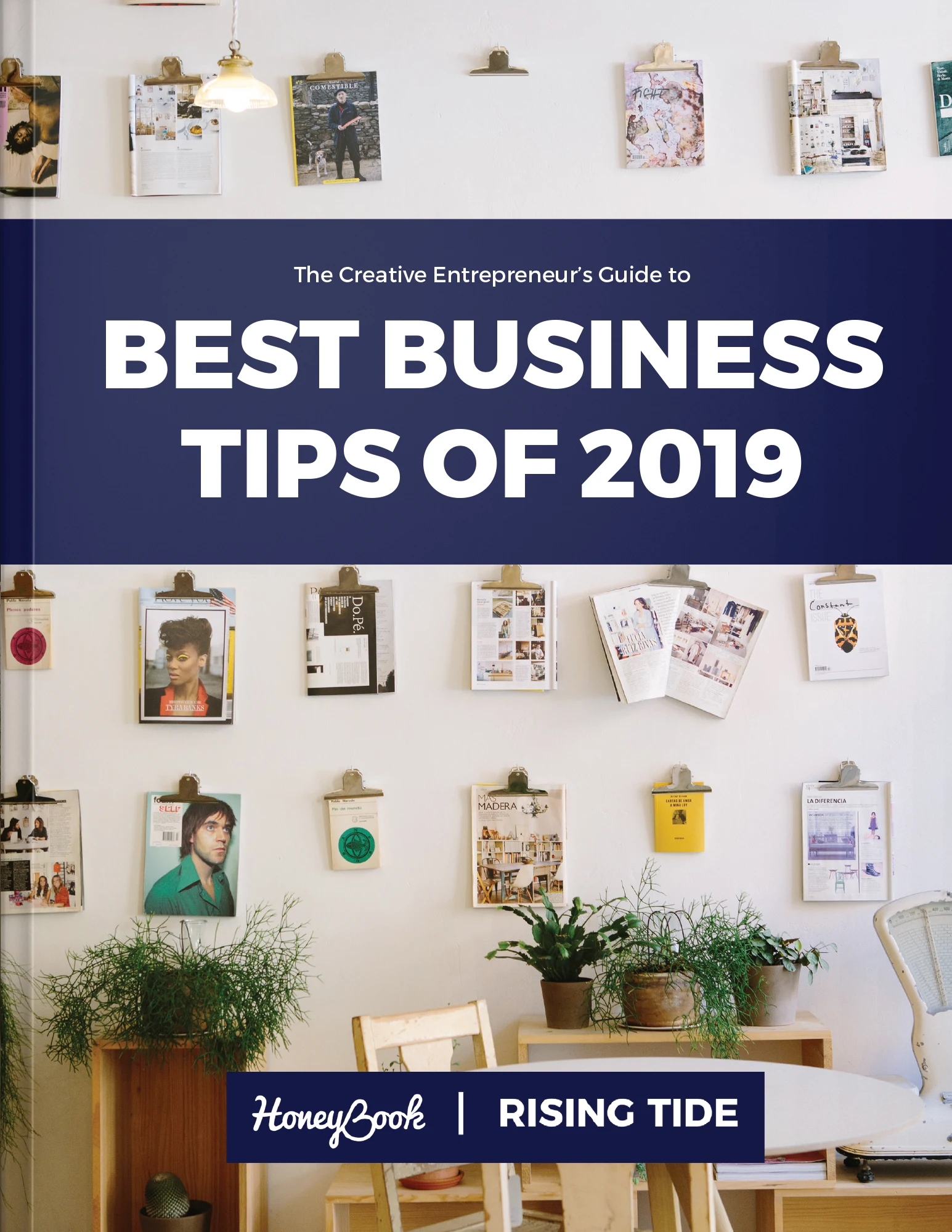 Best Business Tips of 2019
With incredible content shared by our Rising Tide community throughout the year, this round-up features the best of 2019 to make sure you don't miss any must-reads. If you're looking for the top business expertise for creative entrepreneurs in 2019, you've come to the right place.
Read along, get inspired, and take action in preparation for 2020. And while you're at it, we'd love to invite you to submit your own expert content here in the new year.
Don't miss out on this round-up of the best business tips of the year.
This month's guide shares:
Disclaimer: The advice featured in this guide and on the blog was sourced from our community members for sharing general information and knowledge. For specific legal, financial, tax, mental health and professional advice, please consult an authorized professional.