As a freelancer myself, I've met very few people who started their adult life in freelancing. Most of us just sort of "fell" into it while working other jobs. We became enamored with the freedom to organize our own schedules, set our own rates, and to essentially be our own boss. Unfortunately, that often means getting a crash course in business management, which far too often looks like a scattered mess even years after we've been in the game. Everything from contract development to invoicing gets tricky when you're starting your freelance career. You can bring chaos to order much faster by using HoneyBook, the best CRM for freelancers.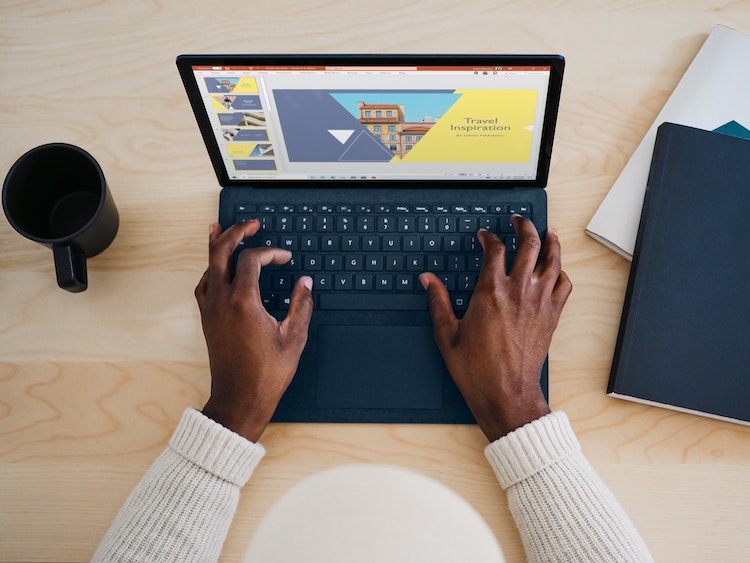 What is CRM for freelancers?
The term "CRM" stands for "customer relationship management". There are two ways of thinking about CRM, one of which is personal, the other technical.
The personal side of CRM
The human aspect of CRM is primarily focused on the "customer relationship" portion of the term. As a freelancer, you don't just work for people; you're a single-person business offering professional services. There are more of us than ever, so it's important to think of yourself as a business, even if you don't incorporate or form an LLC.
The people you work for are your clients (or customers, depending on the terminology of your specific niche). Those relationships you build with them can help ensure continuity of work and importantly, help you build a high-quality network of referrals.
Maintaining positive client/customer relationships requires many actions on your part, which can include ensuring efficient and regular communication through the life of a project, meeting expected deadlines, and delivering a product or service that exceeds expectations.
The technical side: CRM software for freelancers
When you do a Google search for CRM, what you'll mostly encounter are products or services for customer relationship management technology. CRM technology refers to software or services that help you maintain all of the documents and data that keep your client relationships flowing smoothly.
Your experience with CRM services will vary. Some are designed for enterprise businesses, with a cost and a complexity to match. Others provide minimal CRM services, such as invoicing or task management, but little else.
For more effective client management, the best CRM for freelancers is an all-in-one tool designed for small business owners (like you) with pricing that's also made for a small business budget.
A fully-functional CRM for freelancers should help you:
Create and send freelance contracts and proposals
Organize your schedule
Track your time spent on projects
Send invoice
Track invoice payments
Record and track incoming and outgoing payments
Expand your inbound marketing
Get critical client feedback
Build a network for referrals
That list is not exhaustive. Every freelancing niche has particular needs, and your individual freelancing business may have customer relationship management issues that are unique to you. Yet the most effective way to start and manage a freelancing business is to do so with an all-in-one tool that can take care of the vast majority of the day-to-day issues you'll encounter.
Related: The Best CRM for One-Person Business
HoneyBook is the best CRM for Freelancers
Freelancing isn't a small market anymore. Over 57 million people in the US now work as freelancers, with many freelancing full-time. And in today's environment, most of us also work remotely.
According to Andrew McNeal, an entrepreneur and angel investor writing for Entrepreneur.com, the top five challenges for remote freelance work includes:
Self-promotion
Loneliness
Task and calendar management
Scope creep
Chasing clients for payment
With the exception of loneliness, these are issues that almost any freelancer will deal with at some point, remote or not. They're common problems with freelancing that HoneyBook CRM was designed to solve.
While HoneyBook can't give you face-to-face human interaction you desperately need, it does offer a thriving online community of like-minded freelancers and independent business owners. The Rising Tide Society is the perfect place to engage with other freelancers in a communal and friendly environment, with networking and learning opportunities, with individual chapters in cities around the world. HoneyBook also has an active Facebook page for independents and creatives to share ideas and best practices, or to engage with the HoneyBook team.
HoneyBook's all-in-one CRM also offers multiple features that make self-promotion easier and less stressful; helps you track your time and organize your daily, weekly, or monthly schedule; provides in-depth contract templates to minimize the risk of scope creep; and provides easy invoicing with payment reminders and payment tracking so you'll never again have to play the invoice guessing game.
Here's a closer look at some of the most critical features baked into HoneyBook that you'll find solve many of your freelancing business management issues.
Detailed contracts and proposals
Scope creep. We all hate it as freelancers because it completely destroys the value of our time. This is a problem more commonly associated with a lack of a detailed freelance contract. You can minimize the risk of this problem by using HoneyBook's contract tool.
Start with one of the online contract templates, or create your own. Fill it in with the scope of the project, then send it to your client to get a quick and easy digital signature (no complicated Adobe e-signing needed). Once your contract is all set up and signed with your client, you can point to the signed contract should scope creep occur. You may even want to add a section to your freelance contract template referring to scope creep, and what should happen if scope creep occurs.
HoneyBook's proposals are also an excellent way to continue working with previous clients. If you have a project idea, just use HoneyBook's 3-in-1 proposal software which allow you to send a project proposal, the contract, and the invoice all at once.
Automated workflow
The proposal and contract features work best when you combine them into one project and take advantage of HoneyBook's Automations.
Workflow automation works like this:
A client sends an inquiry, such as through the contact form on your website
Your automated workflow responds with a preset message and a questionnaire to help you get more details on the project
You create and send the proposal or contract, or use one you've created previously for similar projects
Everyone signs and the contract starts
At the end of the contract, send an invoice with automated payment reminders
Automations reduce the time you spend creating documents and sending emails, giving you back more time to be productive on projects waiting for your attention.
Task management
I don't want to admit how long I tracked my daily tasks in a poorly formatted Excel sheet. Long story short, I couldn't properly track how much time I sent on different tasks, wasn't sure how much each project ultimately cost me in terms of time, and ended up with more ballpark figures than solid data.
HoneyBook offers an easy out for you on that end with a few tools that solve the badly-designed-Excel-sheet-task-management problem.
First, there's the task manager. This tool lets you create new tasks, choose a due date, and select a project. The tasks automatically shift to your calendar. If you're like me, you can use the task manager to schedule your week in advance. You can also use it to schedule projects weeks or months ahead, or just to get your day organized while you sip your morning coffee.
Next, there's the time tracker. This tool lets you calculate your hours x rate to get the total value of your time. You can select a date, choose a project, and mark whether the clocked time is or isn't billable hours. All of this is trackable, making it easier to invoice correctly.
Both features integrate with HoneyBook's calendar. You can also integrate your Google Calendar with HoneyBook, which will include any shared calendars that you have access to. Your calendar will mark your booked projects, meetings, payments, and tentative projects.
In-demand freelancers may also want to consider integrating HoneyBook with a Calendly calendar to help automate the process of updating the calendar with inbound meeting and scheduling requests.
Professional Invoicing and Payment Tracking
With invoicing, you can either do it the hard way or the easy way. The hard way is creating and sending PDFs, then bugging your clients every few days when they haven't paid. The easy way is using HoneyBook's invoicing tool that lets you create professional invoices with automated payment reminders and payment tracking.
HoneyBook also reduces the complication for clients trying to figure out how to pay the invoices for your freelance contract. HoneyBook invoicing accepts online payments using online payment software from all four major credit card companies (VISA, MasterCard, American Express, and Discover), or through direct bank transfers. Get paid quickly with HoneyBook invoicing and let HoneyBook's automated tools do the payment chasing for you.
Mobile app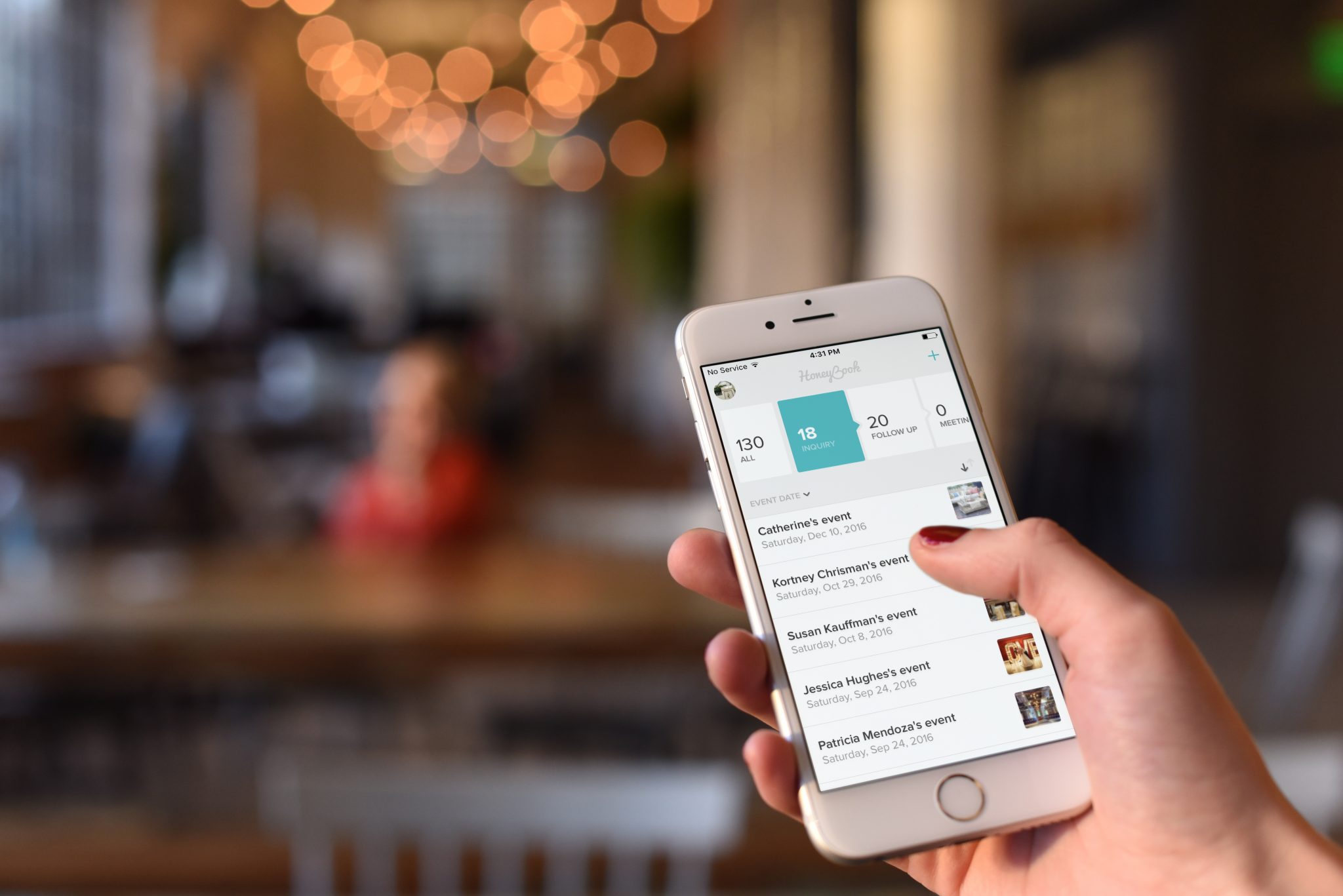 Freelancing in the 21st century almost means being infinitely tied to your mobile device at all times. You can manage all of your HoneyBook CRM tools through the HoneyBook app (available for iOS and Android) or through HoneyBook's mobile-friendly website. You won't have to worry about rushing back home to your computer to respond to a proposal or send a contract; just load the app or mobile site and keep the process going anywhere, anytime.
Get Organized and Beat the Competition
Freelancing is a tough business to be in these days. Competition can be fierce, but clients are more likely to come back and recommend you to others if your business has better relationship management. HoneyBook provides the best software for freelancers to get organized, get paid faster, and grow their brand.
Ready to get organized? Try HoneyBook risk-free for 7-days (no credit card required).