Streamlining your invoice payments can improve your cash flow and help you get paid promptly. Learn how to get paid faster by using templates, accepting multiple payment methods, setting up auto-pay, and using invoicing software.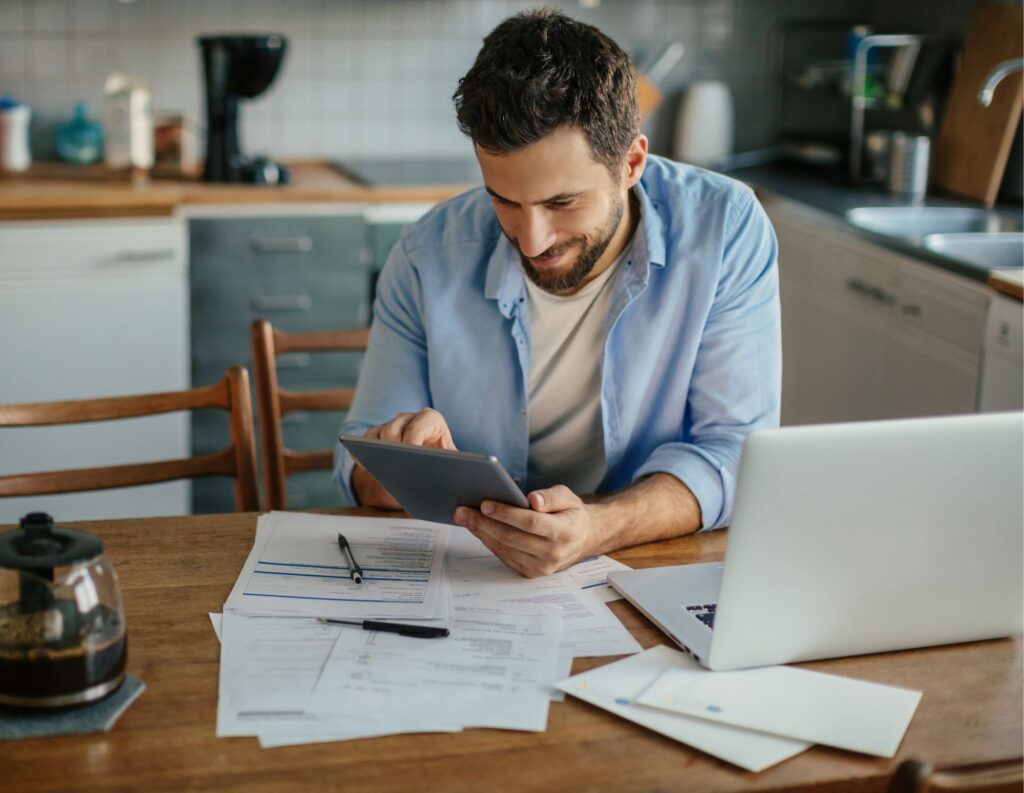 Small business invoicing has never been easier. Independent businesses have access to tools, apps, and software that can streamline the invoicing process so that you can receive payments faster and with less effort.
For clients, streamlining the process for invoice payments also provides a better experience, especially when businesses accept multiple payment methods, easy online payments, and auto-pay.
In this article, you'll learn some invoicing fundamentals and best practices, as well as ways to streamline your invoicing for quicker payments, better cash flow, and an overall better and smoother experience for both you and your clients.
Jump to: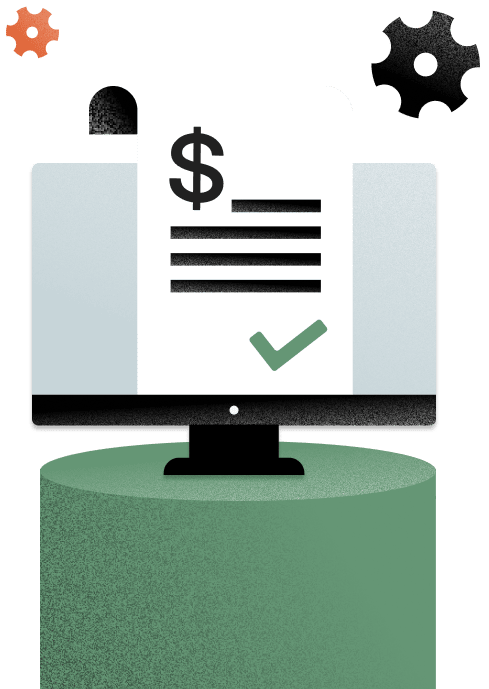 90% of HoneyBook invoices are paid on time or early.
What should be on an invoice to streamline payment?
A professional invoice is a document sent to clients indicating the total payment due for services rendered or soon-to-be rendered in the case of retainer fees. A basic invoice will indicate the fee, information on how to pay, and any other payment details necessary. Most invoices also include more information, such as a breakdown of services performed, accepted payment methods, and information on late payment policies.
Make sure your invoices are clear and easy to understand. The total due should be easy to understand and payment instructions clear.
Invoices should have the following information:
Invoice number
Date and billing period
Your business address
Total balance due
Remittance address to send a payment
Payment terms, such as due dates and late payment fees
Payment schedule
Multiple ways to pay, such as online payments or platforms such as PayPal
Once you've sent the invoice, keep track of payments and late payments. Follow up with the client if necessary to send them a late payment notice.
Streamlining your invoicing can be beneficial for your business in several ways. When you set up auto-pay, you have recurring payments coming, which improves your cash flow. You will further Improve your cash flow by automating your payment reminders and late payment follow-ups.
Pro tip
Make your invoices clear and avoid using jargon or irrelevant information. The total balance due should stand out and payment instructions should be easy to understand.
1. Use online invoices and templates
Ready-made online templates can save you time and energy that is better spent on your core business. As an independent business owner, paperwork may be the last thing on which you want to spend your precious time. You can use invoice templates to get started invoicing. Templates are available for numerous types of businesses and can be customized for your business and your brand as well.
Online invoicing platforms can make invoicing efficient by filling in information from previous invoices, which speeds the process. Invoices can be sent by email as PDFs or through an app that alerts clients of the invoice. Notifications are sent to you when clients pay their invoices. You can see invoices and track payments and communications on the go on an Android or iOS app, as well as online on your desktop or laptop.
2. Offer multiple payment options
Accepting multiple forms of payment makes paying invoices easy. Your invoice will state your business address and the payment remittance address, if different from your business address. This is where clients can send checks if they want to pay by check. While payment by check used to be the regular practice, many clients now prefer paying online, and the most common invoice payment methods include credit cards, debit cards, and digital wallets.
Accepting credit card payments from all the major credit cards is a sure way to offer your clients an easy, secure, and popular way to pay their bills. Clients may also prefer making direct bank transfers, so make sure to allow ACH transfers as well.
The goal is to make the invoice payment process easy and convenient for your clients. This way, you can get paid and your clients can appreciate the easy and hassle-free process that will encourage them to continue doing business with you.
3. Allow auto-pay and set up recurring payments
Automatic bill payment, also known as auto-pay, is an easy way for clients to pay for regular services without having to log in and pay or send a new check each month. An example is a cleaning service that regularly cleans someone's house or office. An automatic recurring payment is easy for both the client and the cleaning business.
All types of businesses can benefit from setting up automatic bill payment for ongoing services rendered. This guarantees steady cash flow and reduces the chance of late payments since the payments are scheduled.
4. Set up automatic payment reminders
Automatic payment reminders act as polite nudges to your clients, keeping upcoming or due invoices in their minds. Automating this process eliminates the need for manual follow-ups, saving you time and resources. You can also customize these reminders to be sent at strategic times, like:
A few days before the due date
On the due date
As soon as an invoice is past due
Automatic payment reminders help maintain professional yet friendly communication with your clients, reducing the likelihood of overdue payments. They also help keep your cash flow moving and foster reliability between you and your clients. This organization in payment schedules is also often valued by clients.
5. Allow clients to make mobile payments
In today's fast-paced environment, clients appreciate convenience and flexibility. Incorporating mobile payment options into your invoice payment system caters to this need. By allowing clients to pay invoices using their smartphones or tablets, you provide a seamless and quick way to pay an invoice payment while on the move.
Some examples of popular mobile payment options include:
Apple Pay
Google Pay
Venmo
PayPal
Cash App
Credit card payments via mobile
By offering mobile payment options and making processing payments easier for your clients, you increase the likelihood of getting paid on time, keeping everyone happy.
6. Follow up with clients about late payments
Communicating your late payment policies starts before you even enter the business relationship with your client. You can include a clause in your online contract about late payments. This clause clearly establishes your expectations and lets clients know what happens if services provided are unpaid or paid late, including late payment fees assessed.
If your client doesn't pay, stay professional but firmly reiterate your late payment policy. Send reminders to pay the bill. Follow up with your client in a personal way to not come across as too stiff or impersonal. Your clients may be busy with other things and may have forgotten to pay. They may pay when they are reminded that there is an overdue fee, and they may want to avoid a late payment charge.
7. Keep track of payment statuses
Keeping track of client payments not only helps maintain a healthy cash flow for your business: It also aids in building a reputation for reliability with your clients by minimizing the difficulties caused by late payments.
Here are some effective ways to keep track of your client's payment statuses:
Diligently keep client communication records to track sent invoices and collected payments.
Regularly review all outstanding invoices to see if there are any approaching their payment date that a client may need to be reminded about.
Utilize invoicing software that automatically tracks and reminds clients about approaching or past-due payments.
Staying on top of payment statuses keeps everything running smoothly and cements your business as an organized institution.
8. Use invoicing software
One of the best ways to streamline your invoicing is by using invoicing software. On an invoicing platform, you can easily create and send invoices, but it's also good to look out for software that enables more.
For example, HoneyBook also enables you to collect payments, send contracts, schedule with clients, and more. You can save your clients' names and addresses for billing as well as your favorite invoice templates. Plus, track payments and save all your conversations with clients.
What's great about invoicing software is that it automates much of what we've mentioned above. You don't have to worry about manually reminding clients to pay, keeping track of payment statuses, or following up.
Streamline your invoice payments and clientflow with one platform
As an independent business owner, you have access to a variety of tools to help with client billing. With HoneyBook, choose from a variety of online invoice templates to easily get started with your invoicing. Sort the templates by industry or pick the one best suited to your business. Customize the templates to express your branding and your messaging when you send contracts and invoices.
HoneyBook is an all-in-one clientflow management platform, which means you can send contracts, proposals, and invoices to your clients quickly and easily online. To manage contracts, payments, conversations, invoices, and more, log into the platform from your tablet, laptop, or phone. Additionally, clients can easily pay their invoices on the go using apps on Android or iOS devices.
With HoneyBook invoices, you can:
Make custom invoices or use invoice templates
Securely collecting payments online using SSL encryption
Save time by pre-filling an invoice with information from a prior invoice
Set up auto-pay and recurring payments
Accept credit card payments and ACH bank transfers
Send payment reminders and late payment follow-ups
Get notified in real-time when your clients pay invoices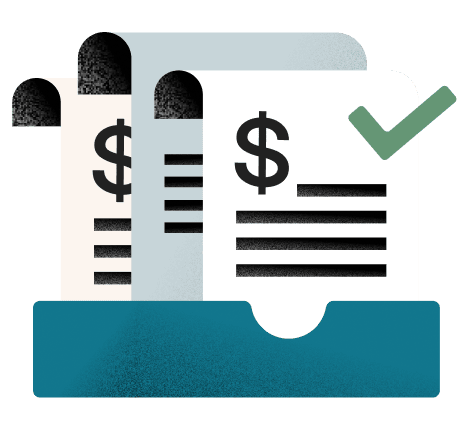 Sell your services in style
Create professional and branded invoices in minutes with HoneyBook.