Learn why HoneyBook offers more than the standard tools to go beyond the best CRM for photographers. See how it compares in the industry and get tips for what to look for in your next photography CRM solution!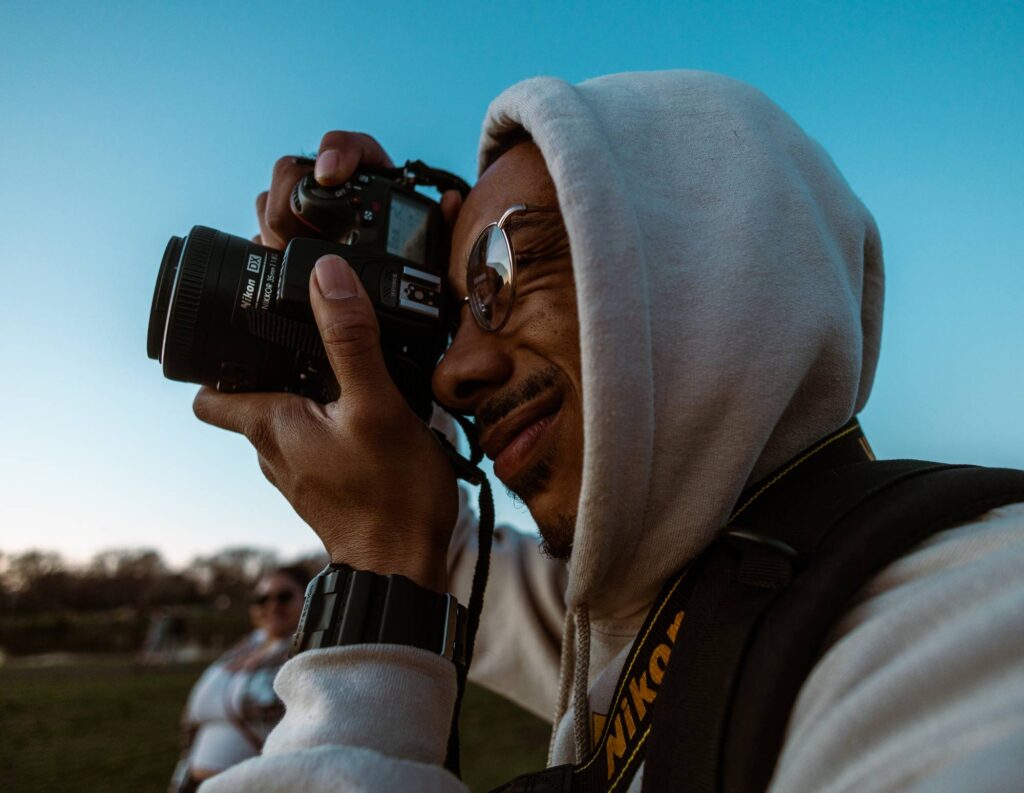 It's getting increasingly difficult to stand out as a photographer these days. Good-quality DSLRs are cheap and every year the latest smart phone models are improving quality and adding more and more features for professional-quality photos.
So what's the difference between you and the competition?
For one, it's your skill, craft, and experience behind the lens. You know why you started a business, and that passion is one of your superpowers. Secondly, it's the streamlined clientflow that you provide. That's the end-to-end process of selling your photography services, and it makes up much of your client experience and brand perception.
To optimize and manage your clientflow, you want more than the best CRM for photographers. You want an all-in-one clientflow platform. With one system, you can improve your ability to scale with everything you need to attract more photography clients, keep them happy, and grow your brand.
Find out why HoneyBook is the best CRM for photographers and how it goes above and beyond other tools on the market.
Jump to:
What is a CRM for photographers?
Photography 101 teaches you that perfect lighting is everything. That idea can seem overly simplistic at times, but capturing light is key to delivering beautiful photos.
In a similar vein, communication is everything when you run a photography business. Just as perfect lighting makes a photograph stand out, perfect communication makes your business stand out (and keeps your customers happy).
Customer relationship management tools (CRMs)are all about communication. They can help you manage communications across the life of your relationship with a client. The best photography CRMs, including HoneyBook, will even help you automate the communication process so you can reduce how much time you spend doing things like responding to initial inquiries.
Why do photographers need a CRM system?
A client management workflow for photographers will cover the typical stages of vetting inquiries, booking clients, delivering projects, and offboarding or retaining. Throughout each step, photographers need to maintain clear processes and communication.
The most common steps where photographers can face challenges include:
Lead generation and management – Responding to inquiries on time and maintaining a clear process for vetting and nurturing new leads.
Sales – Offering a branded process that guides clients through service selection and successfully introduces pricing.
Contract signing – Offering a secure way to review and sign photography contracts.
Payment – Offering a secure and seamless payment method.
Automation – Removing admin work from you or your team member's plates and setting up workflows to run without oversight.
Scheduling – Reducing back-and-forth when it comes to meeting with clients, aligning on availability, and scheduling sessions.
A CRM provides an all-in-one solution for all of these challenges, which can help photographers save money and get more organized.
HoneyBook's CRM capabilities for photographers
Like we said, HoneyBook is more than just a CRM. But if you're looking for the capabilities that you need from one, it has you covered. For photographers, HoneyBook is the perfect solution because it doesn't offer complicated features that are difficult to set up. As an independent business, these features are specifically designed for you and your needs.
1. Lead qualification and management
HoneyBook's lead generation features start with its powerful contact form. Inside your account, you can design a photography contact form to include the questions you want answered as well as your company branding.
From there, you can either send your contact form link, embed it in your social profiles, or embed the form onto your website. The best part is that you can make multiple versions, like these contact form examples for your service pages, downloadable content, general inquiries, and more.
From there, you can set up an automation for each contact form. Let's say you have someone inquiry about your wedding photography services. Once they submit the form, you can send out a thank you email with more details about your wedding packages. You can also provide a client background questionnaire that lets you vet the inquiries and determine if they're qualified leads or less valuable inquiries.
2. Sales features
For photographers, your sales process is all about presenting your packages and pricing in an appealing way and guiding clients to the options that are best for them. That means you need an organized, visually appealing way to present your services.
In comes HoneyBook's customizable smart file templates. You can create the sales tool that works best for your business, such as sales brochures, pricing guides, mood boards, and more.
Start the process with a simple template, then build on it to make the design your own. Include your personalized branding, and then add interactive package selections that let clients view your pricing and choose from services right there in the brochure or sales file.
The best part is that HoneyBook's files let you add a photography invoice and online contract on the next pages, which automatically populate with your clients' choices. You can combine your sales and booking process seamlessly to make it easier for clients to book with you.
Pro tip
Photography pricing can get tricky. Do you price by the hour? Do you offer packages for the number and type of photos? Is there additional pricing for touch-ups in Photoshop? Few photographers price exactly the same way, which is why many clients will argue with you until they're blue in the face if you don't have your pricing clearly set.
3. Online contracts
There are countless services out there that let you create and send online contracts, but isn't it better if all your tools are in one place? That's another reason to use a CRM for photographers.
Contracts are core to what you do. You need to prevent client cancellations, set expectations, and get the photography services in writing so you don't have to deal with a dispute later on.
With HoneyBook, you can choose from a variety of photography contract templates to load into your account, including styled shoot agreements, photography model releases, general contracts, and cancelation amendments.
Just update the contract with your or your attorney's specific language, incorporate your branding, and drop in the smart fields you want to use with other files. HoneyBook's contracts can pull in names, budgets, timelines, addresses, and more from other files (like your sales brochure!)
4. Invoicing and payment processing
At the end of the day, you simply can't work for free. As much as clients want you to work for exposure, free work can't pay your rent, mortgage, car insurance, or camera equipment upgrades. Pestering clients about invoices is never fun, however, and it's easy to capitulate to clients who tell you the payment is coming any day now.
Simplify the invoicing process and keep track of payments easier with HoneyBook's online payment software. It's a three-step process:
Use a photography invoice template or create a custom booking file, complete with your professional branding
Select a date for the invoice to send, or send it immediately
Let HoneyBook keep track of the payment progress for you and send automatic payment reminder emails so clients pay on time
If a client misses a payment, you don't have to worry about crafting a firm-but-friendly payment reminder email. HoneyBook will send automated payment reminders for you if the expected payment date is not met. Clients can pay using any major US credit or debit card, or through direct bank transfers.
Don't need the client to pay the full amount immediately? Not a problem. HoneyBook makes it easy for you to break up payments into custom amounts and due dates, perfect for jobs that require a partial upfront payment with the remainder paid out over time. Or, you can set up recurring payments to charge clients on a regular monthly basis. 
Pro tip
HoneyBook goes beyond a CRM to let you create custom booking files. You can always send an invoice on its own, but you can also combine your invoice and contract, or even your pricing guide, invoice, contract, and thank you message. The possibilities are all up to you!
5. Client communication
Client communication is key to your photography business. You need to schedule your sessions, confirm with clients, communicate about details, and provide updates once you're in the editing process.
To make it all easier, you can let your clients log in to your HoneyBook client portal. From there, they can see all your communications and files in one place to stay up-to-date.
On your end, once you sync HoneyBook with your email provider, you'll be able to view all your client communications within the platform or app. There's no need to switch back and forth between systems, especially since you're dealing with booking, onboarding, and more. Just log in to see the latest messages from your clients and reply back.
You can also automate a lot of your client communication. Just set up the email templates or files you want to send at key moments, such as after a project is paid, a contract is signed, or a file is submitted on their end.
6. Scheduling
Few things are more personal and more complicated than an independent business owner's calendar. You don't want your clients to see whose jobs you're working on, but it would be helpful if they could see exactly when you're available before making work requests.
HoneyBook has you covered on this end with its integrated calendar and scheduling tool. You can use the Calendar to keep track of booked projects or tentative projects, payments that have been made or are pending through HoneyBook invoicing, and any tasks you've added. In addition, you can integrate the calendar you already use (like Gcal or Outlook) into HoneyBook so you don't have to switch back and forth between the two apps.
The scheduling tool is especially useful for photographers since you can set up session types and available times. When you're ready to book, just share the calendar with clients through a link or file and have them choose the best time for their session. No more back-and-forth emails trying to figure out which time works best!
How does HoneyBook compare to other CRMs for photographers?
Bloom
Bloom offers a lot of the main features of a CRM for free, such as lead management, scheduling, workflows, and more. However, some of the most important features for photographers are only available at a premium tier, and each 1TB of storage in your account is an additional $10.
One thing that Bloom is missing is client communication. You can automate emails to clients, but there isn't a way to view all your client communication in one place or bring your clients in to view project statuses and project management updates.
Sprout Studio
Sprout Studio is a management platform specifically for photographers. Its strengths lie in studio management, so it offers tools like online galleries, album proofing, slideshows, and more. Overall, it's a great tool for photographers who are mainly looking to present and share photos.
As far as its CRM features, it does also offer some automations, calendar integration, and files like questionnaires and invoices. Much of its CRM features aren't built into the system, however, so it doesn't offer as much of an all-in-one solution as you might need. For instance, you can access contract templates, but clients can't e-sign them through Sprout.
Dubsado
Dubsado's main features include invoicing, automations, templates, scheduling, and client portals. If you're looking for a simple CRM solution and manage a few projects, it can meet your needs.
However, Dubsado may not be the best solution for photographers who have multiple clients and want to leverage more all-in-one business solutions in one place. Dubsado doesn't have a mobile app, so you can't work well on the go. It also doesn't offer a built-in payment processor, so you'll have to integrate with another solution like Stripe or Square.
17Hats
17Hats focuses on saving business owners time. It offers features like invoicing, workflows, lead capture, and contract signing. It has CRM features but functions more like a business management system for freelancers.
17Hats is a solid choice for photographers who know how they want to run their business but may be more challenging for those looking for a more ready-made solution due to the level of customization and setup required.
HoneyBook
HoneyBook offers CRM tools, but it goes beyond the functions of a CRM to streamline your entire clientflow. That means its tools help you organize your front-end and back-end processes.
Manage inquiries, book clients with e-signature and payment processing built in, and manage projects with a customizable pipeline and client portal. Though HoneyBook offers integrations with Zapier, you can do most of what you need inside the platform, including setting up a session scheduling tool and getting paid immediately.
More things to look for in your photography business CRM
There are a couple of additional nuances that you should consider when you're evaluating CRMs for your photography business. For photographers, you'll want something that helps you communicate your prices effectively, showcases your skills, and helps you book sessions quickly.
Communicating about prices
Most freelance photographers have had their fair share of clients ask about free work or offering to pay in "exposure". Still, "exposure kills", as the saying goes. You can't completely avoid potential clients asking for free work, but you can reduce how often you get those kinds of requests. You'll want to use a CRM tool that helps you clearly communicate your pricing by showcasing your pricing in the best way and at the right time in your buyer's journey.
Showcasing skills
Fierce competition in the photography marketplace also means you'll need to justify your pricing with an evidence-based approach. Just as you'd never hire a contractor to fix your roof without evidence that he/she can do the work, you shouldn't expect clients to hire you without evidence of your varied photography skills, either. To better showcase your skills, you'll want a CRM tool that allows you to present proof of your work in a visually appealing format.
Fast session booking
Be sure to look for tools that let you book sessions quickly. Not all clients will need to review your sales brochures and pricing guides before setting up a consultation call. Some might know exactly what they want based on your website. If you can streamline the booking and scheduling process with a CRM, you can bring in more clients and grow your revenue.
Streamline and scale your photography business with HoneyBook
The best way to stand out in a crowded photography market is to create a professional presence. An impressive website is a start, but you should also take advantage of an all-in-one clientflow management platform that streamlines the client relationship and makes it cohesive at every step.
HoneyBook can help you meet all your back-end and client-facing needs to book clients, run photoshoots more successfully, and grow your business!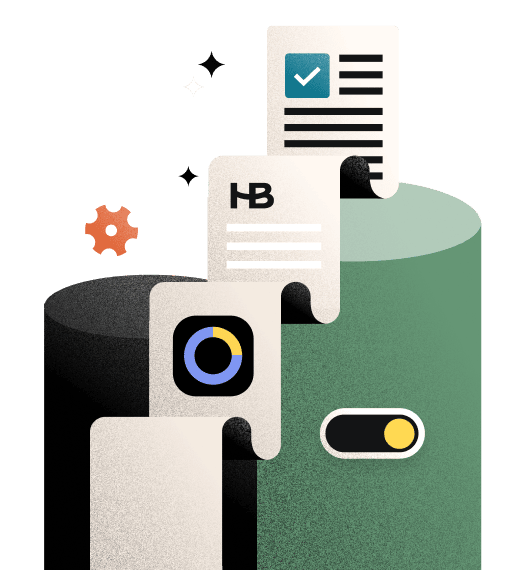 Centralize your client management
Capture leads, sell services, manage projects, and nurture client relationships from one platform.  All that and more with HoneyBook.