Client contracts set the tone for each project you undertake. They protect you and your clients by defining expectations, timelines, payment terms, and more. Read this article to learn everything you should include in these agreements.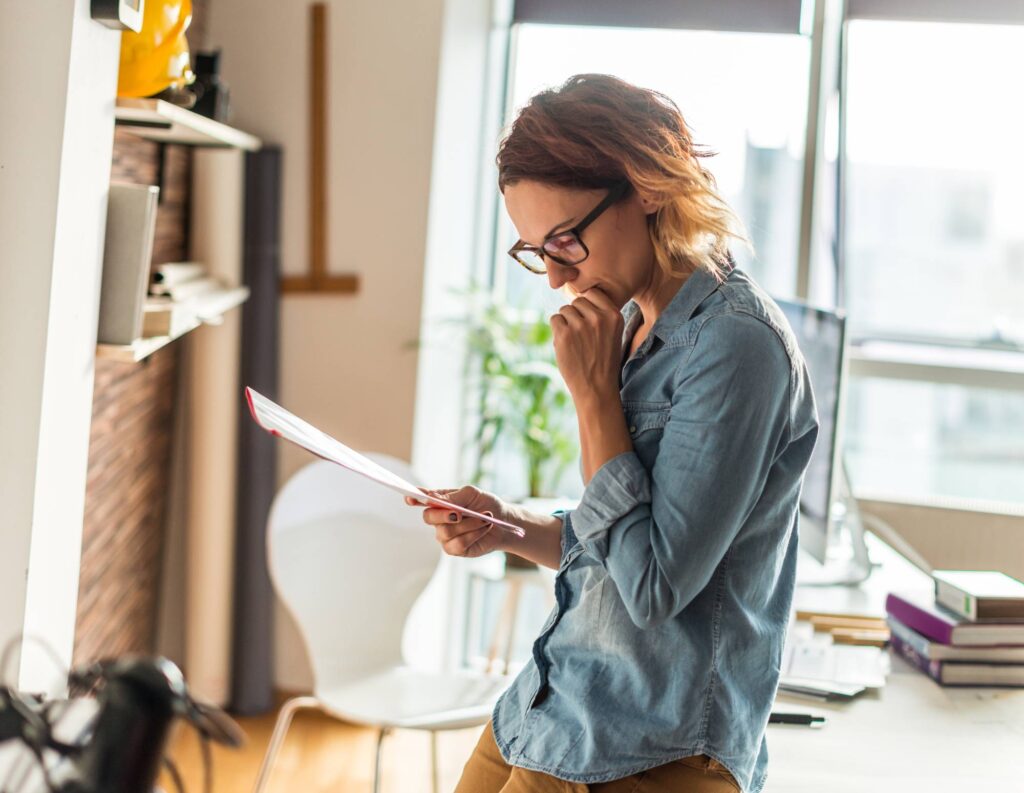 As an independent contractor, contracts are key to what you do. At first glance, you may see a client contract as a formality — a piece of paper both parties sign that gets filed away. That is until you actually need it.
Client contracts are worth far more than the paper they're printed on. They protect all parties involved while defining specific terms and conditions like the scope of the project, when and how you'll be paid, and specific terms for cancellations.
But that's not everything a quality client agreement should include. Read on to learn why these types of business contracts are important and what you should be sure to include in yours.
Jump to:
Why client contracts are important
As mentioned above, client contracts are important because they set expectations between you and your client while providing important protections for both sides. However, the importance of these agreements goes a bit further; contracts also display your professionalism, making your clients more comfortable doing business with you.
Below, is information on the four key reasons you should create effective client agreements.
They protect your business and your client
As you conduct business, there's a strong possibility that you'll disagree with a client from time to time. It's just the nature of doing business. However, when these disputes arise, contracts provide valuable protection for your business and your clients.
For example, let's say you're a photographer. You were recently booked for a wedding. On the day of the wedding, the party decides they're going to have a friend take care of their photography. What do you do?
If you don't have a client contract that clearly defines cancellation terms, there's not much you can do. On the other hand, if you have a clear agreement that states all cancellations must be completed three days before the event, the client will still need to pay you for the time you set aside for the project.
This is just one of an unlimited number of contract disputes that might arise, but a solid contract will protect the party that adheres to the terms of the agreement.
They set expectations
When you take on a new client, it's important to properly set expectations. A common term in business is "You should underpromise and overdeliver." This concept is from the idea that you should set expectations based on the worst-case scenario. That way, when everything goes right, you exceed your client's expectations of your work.
However, human beings can be forgetful, and some clients may have their own predetermined expectations regardless of what you explain to them.
As a result, it's important to set expectations for the job in writing. This includes important aspects of the job like how long it will take, exactly what deliverables your client should expect, and when and how you'll be paid. They also set expectations surrounding cancellations, like when and why a client can and can't cancel services.
They set goals for the project at hand
Another reason to create effective contracts is to help you and your clients set goals for each job. A quality contract isn't one that you simply reprint over and over for each client. Instead, it's one that you create uniquely for each customer based on your shared goals.
As you build your contract, take the time to discuss your client's unique goals and how you might be able to fulfill them. Be sure to include all of this information in the unique agreement you tailor to your client.
They demonstrate your professionalism
Another reason to have effective contracts has little to do with the actual inner workings of the contract itself. Instead, it has to do with perception.
Your audience is more likely to purchase services from you if they believe you're a professional. So, it's important to maintain a professional appearance in everything you do to grow your business.
If you show up to a sales meeting or a job without a contract in hand, or with an inadequate contract, your client may question your experience. On the other hand, if you show up to the same sales meeting or job with a clear, concise contract in your hand, your client's expectations in terms of professionalism — at least when it comes to the agreement itself — will be met.
What to include in a general contract for clients.
A strong client agreement includes several sections that clearly define everything you and your client need to know about the project. In particular, every contract you write should include the project scope, timeline, payment terms, contract information and conditions, and clauses for things like late payments, termination, and governing law. Before contract signing, be sure to review all these terms with your clients so you can ensure you're on the same page.
Project scope
The project's scope is essential to project planning; it's important to include the project scope in each contract you develop. Some aspects to consider include:
Project Goals: Your goals will typically center around timeframes. For example, if you're working on a kitchen remodel, you may have goals to strip the current kitchen in the first week, install the floor in the second week, and install cabinets in week three
Deliverables: This is where you set expectations your client can expect to receive. For example, a photographer may offer deliverables like two portraits, eight wallet-sized photos, and two six-by-nine photos
Resources: This is a list of the things you need to do the job. These include things like man-hours, base materials, and any other costs associated with the job
Deadlines: Deadlines tell your client when they can expect the job to be completed
Timeline
The timeline in a client contract is typically covered in the project scope, it's so important that it's worth mentioning twice. As you create the timeline for your project, remember the adage, "under promise and over deliver."
Keep in mind that anything can happen. Employees get sick, weather causes rain delays, and a project you're currently working on can take longer than expected. When you set your timeline, make sure it gives you enough time to complete the job no matter what happens. If all goes well, your client will only be more pleased when you get the job done more quickly than expected.
Payment terms
This is typically the source of the biggest disputes between independent contractors and their clients. A client may be under the impression that payment is due at the end of the job, while an independent contractor may be under the impression that they're entering a retainer agreement.
The good news is that this headache is easy to avoid.
As you create your contractor agreements, be sure to include clear, concise payment terms. Your client contracts should tell your clients when payments are due and how they can pay.
Contract information and communication policies
All contracts should have specific information related to the contract. For example, include a line stating that the contract encompasses the entire agreement and that no other warranties are written or verbal. Moreover, you should set clear communication policies. This means, your contract should tell your clients:
How they can best contact you
When they should contact you
How long it typically takes you to respond to messages
Specific instructions for communicating cancellation and change requests
Include contract clauses
Your client contracts should also include specific clauses for the following:
Late Payment: Clearly define late payment fees and potential actions should the client fail to pay as agreed
Termination: Tell your customers how and when they can terminate their agreement
Force Majeure: Define what happens if circumstances prevent you from being able to fulfill your side of the contract
Arbitration: Decide if contract disputes can be handled by a third-party arbitrator
Governing Law: Client contracts are legally binding, but the governing laws they're bound to must be defined. In most cases, you'll want your contract governed by the laws in the state in which you do business
Get HoneyBook to simplify the client contract & booking process
HoneyBook is an all-in-one clientflow management platform that makes it easy to build your booking process, including professional contract templates. Create all of your contacts online using HoneyBook's customizable contract templates that are designed for a wide range of industries.
While you're at it, simplify and automate your entire clientflow through HoneyBook. The platform makes it easy for your clients to see when you're available and book time slots that work for them. When they do, you can automatically send invoices and accept payment, send and execute contracts, and keep track of your cash flow, giving you time to focus on the more pressing areas of your business.