Independent contractor agreements are essential for sole proprietors and entrepreneurs in a wide range of industries. Not only do they protect you and your business, but they set expectations and lay the ground rules for things like payments and cancellations.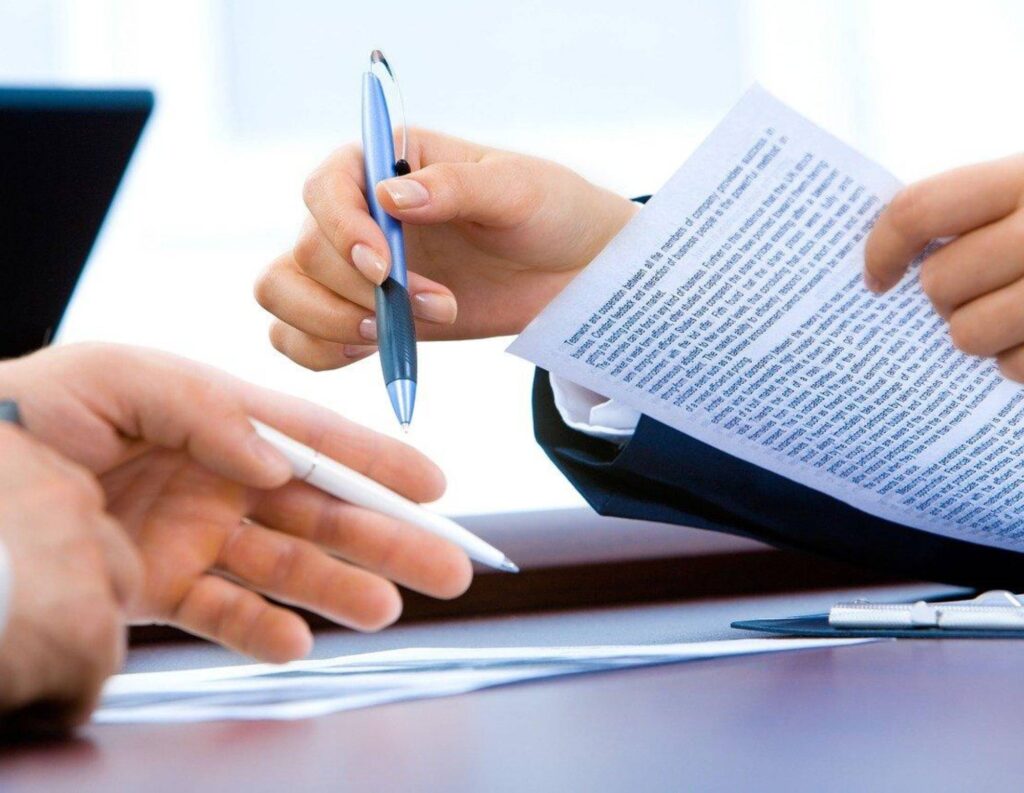 If you've ever hired a roofer, handyman, photographer, or accountant, chances are that you've signed an independent contractor agreement. Moreover, if you're a sole proprietor or entrepreneur who provides services, it's important for you to have an effective business contract of your own.
Contractor agreements protect you from a wide range of risks. At the same time, they protect customers from being forced to pay for inadequate performance, waiting too long for the fulfillment of services, and other risks on their end.
Learn how to create a proper contractor agreement so you can ensure you're covered every time you start a new project.
Jump to:
What is an independent contractor agreement?
An independent contractor agreement is a legally binding document between an independent contractor (service provider) and their client (service recipient). If a conflict arises between the two parties, these agreements outline the path toward conflict resolution. But that's not the only reason to have an effective agreement. Others include:
Set goals and expectations: When you create your agreement, you'll work with your client to set goals that work for all parties involved.
Set payment terms: An effective independent contractor agreement sets specific due dates and informs the client of the types of payment you're willing to accept.
Display your professionalism: If you offer a professional service, your clients will expect to sign a professional agreement. Be sure your agreement fits the bill to make your clients more comfortable with hiring you.
Set cancellation terms: Independent contractor agreements give you the ability to set clear cancellation terms. That way, your client can't cancel out of the blue a day or two before a month-long finished product is scheduled to be completed.
When do you need an independent contractor agreement?
Any time you provide contractor work, you should have a contractor agreement. But what exactly is contractor work? According to the IRS, you're an independent contractor if "the payer has the right to control or direct only the result of the work and not what will be done and how it will be done."
That means you're providing contractor work any time you provide services to clients who aren't your employer. That can encompass a wide range of activities, including but not limited to:
Writing
Marketing
Handyman work
Roofing
Photography
Accounting
Website development
Lawn maintenance
Pool cleaning
The bottom line is that, if you're your own boss, you should probably have an independent contractor agreement with your clients.
What should go into an independent contractor agreement?
Independent contractor agreements are designed to protect you and your clients. However, they need to include the right elements in order to do so. At the very least, your independent contractor agreement should include the items listed below. Keep in mind that your agreement may be more complex depending on the unique services you provide as well as your clients' needs.
Party information
Agreements between multiple parties must include identifying information for everyone involved, regardless of whether they're independent contractor agreements or other types of agreements. Independent contractor agreements typically have two parties:
The party that's responsible for performing the services is the independent contractor.
The party that's responsible for paying for the services is the client
Make sure to include the following for both parties:
Legal name: Use your name and your client's name if your business is unincorporated. If you've incorporated your business, use your business name.
Address: Use your business address if it differs from your home address.
Some agreements take identification a step further and may record the last four digits of the client's social security number, birth date, and other personal identification information.
Scope of the project
The scope of the project defines key factors like the project goals, when the project is expected to be completed, and the specific steps you'll take to complete the project. For example, if you're a photographer, your project scope may include:
Attend the event for X hours and take pictures while it happens.
Edit the pictures you took using Photoshop or another editing software.
Provide a set number of edited pictures to your client by a specific deadline.
Of course, project scopes will be vastly different across industries. Nonetheless, this is the area of the contract that defines what services you'll provide to your client and how you'll provide those services.
Timelines
It's important that you provide your services in a reasonable amount of time. However, what you and your clients consider to be reasonable may differ. Use your agreement to outline the timeline for each step of the process. Also, offer a clear timeline that encompasses the time it will take for you to fulfill your promises completely, also called the term of the agreement.
Payment terms
There are few things more frustrating than waiting an unreasonable amount of time to be paid for the services you provide. That's why it's important to include payment terms in any contract you create. Your payment terms should outline the following:
The payment methods you accept
When you expect your clients to pay for your services, including any percentage of the payment you expect before you provide services
Where your clients can send checks and money orders
Communication requirements
There are some instances when having a written notice comes in handy. Your client may have thought they called you to make a change to the agreement but never actually made the call. If there are no written communication requirements, you may be forced to make changes to keep your client happy.
On the other hand, if your contract requires changes to be made in writing, and there's no written record, it's clear that the client didn't communicate their change request to you.
Conditions for terminating the agreement
You're a professional service provider, so you're likely in demand. In fact, for many professionals, it's common to have to turn potential clients away because you're already booked for specific time slots.
In these instances, same-day cancellations or short-term cancellations can cost you quite a bit of money. Protect yourself by setting specific time limits and terms for clients who wish to cancel their appointments.
Terms and conditions surrounding arbitration, late payment, force majeure, and governing law
Be sure to include the terms and conditions for things like:
Arbitration: Will you use an arbitrator to handle contract disputes?
Late payments: Set specific repercussions for late payments, like late payment fees.
Force majeure: Define what happens in the event you are unable to perform the services you've been contracted to perform.
Governing law: Define which state's laws will govern your agreement.
Use online tools and templates to create your independent contractor agreement
If you're interested in writing your own client agreement, you can meticulously make sure you include all the clauses and provisions you need to protect yourself and your company. You can even have an attorney go over your agreement to make sure you didn't miss anything.
On the other hand, you live in the age of technological innovation. Technology has changed how you communicate with friends, order food, and work. Why not let it simplify the independent contractor agreement development process?
Online tools like HoneyBook contracts make it easy to develop effective contracts from templates. Moreover, you can set them up as online contracts that your clients sign as soon as they book your time, streamlining the process for all involved.   
Use HoneyBook to automate booking and independent agreements
Independent contractor agreements can be real pain points for sole proprietors, entrepreneurs, and other independent contractors. After all, if you forget any important content in the contract, you could end up with a piece of paper that does little to protect you or your clients.
Take the pain out of contracts and client bookings in general with HoneyBook.
HoneyBook is an all-in-one clientflow platform for independent businesses. Beyond online contracts, you use HoneyBook to connect multiple steps in your clientflow. Have clients sign, schedule, and pay within the same interactive file. Automate your onboarding and offboarding processes. Track your cash flow in one place, and manage much more.