Retainer agreements are a great way to improve cash flow and build long-lasting client relationships. Learn when to use retainer agreements, how payments work, what to include in agreements, and best practices for writing them.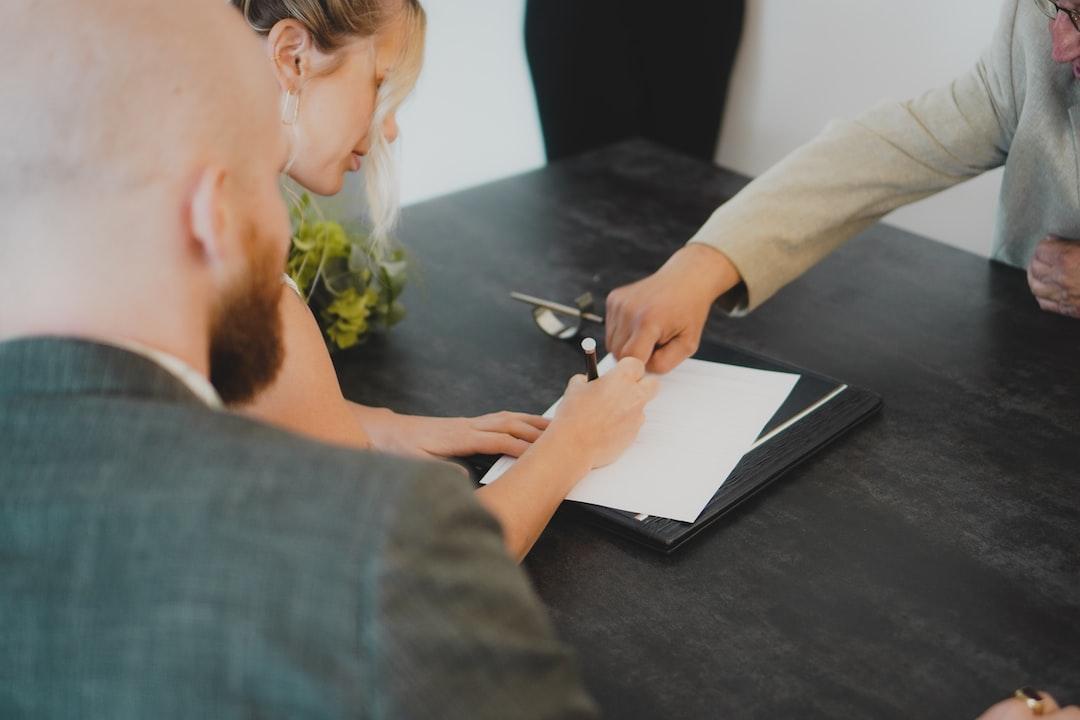 A retainer agreement is a type of agreement where a client pays a fee or a portion of the total fee upfront for ongoing services. This payment arrangement can benefit the company or freelancer offering their services on retainer because it gives them income stability and enhances trust between the independent service provider and client.
Retainers can benefit clients as well. They gain a set amount of attention or access per month with coaches, consultants, or other independent service-based businesses.
Read on to learn about the types of retainer agreements, what should be included in them, and how to use them to protect your business, improve your cash flow, and build your business relationships.
Jump to:
What is a retainer agreement?
A retainer contract, or retainer agreement, is a legal document stating the client pays for your services in advance. Details such as the duration of the agreement and the retainer fee can be found in the contract.
Retainer arrangements are popular for professional service companies such as law firms. Other types of service businesses can use them as well, such as consultants, photographers, and marketers.
Benefits of a retainer agreement
Improved cash flow
When clients retain your services, they pay upfront for the time and attention you will provide them. Typically, the funds they pay to retain your service will go toward the final bill after completing the services.
Having multiple clients on retainer can improve cash flow as funds are available upfront to pay your expenses. While a client is guaranteed a specified service, your company is guaranteed a specified income. This can add to the stability and predictability of your revenue.
Build relationships
A retainer arrangement is a business relationship between a client and the company. Having the client pay partially upfront for your services confirms that the transaction is viable and that the person values your time enough to pay for what they know they will not have right away.
This can be considered a risk from the client's viewpoint, but paying the retainer shows they trust you with their money and expect a good return on that investment.
Protect your business
Like other contracts, a retainer agreement can protect your business. Agreements outline the duties and obligations of all parties, so there are clear expectations on both sides. Retainers and contracts can lessen the likelihood of a dispute.
Since funds are already paid, the service provider can pay any expense that arises, even if the client cannot provide more funds or becomes unavailable. This way, your fees are guaranteed to be paid to the extent of the retainer fee.
When to use a retainer agreement
Your use of a retainer agreement may depend on what type of independent business you have, the type of services you provide, and the needs of your specific business. There are different kinds of retainer agreements that you can use in your business.
Retainer agreement types
The agreement that each party signs will have the details of the arrangement, including the duration of the contract, the retainer fee, and the rights and responsibilities of each party. Those are the basic elements found in most contracts.
There are several common retainer arrangements, and there can be a hybrid of different types as well.
Time-based retainers
With a time-based retainer agreement, a client can pay for a set amount of time during a period such as monthly or quarterly. This type of agreement can be in place when there is no known end date for a project, such as a designer being asked to assist with assets for a growing business.
Project-based retainers
A project-based retainer is determined using the scope of a project through project completion. This type of retainer can be used when there is a set deadline and end date with a well-defined project scope.
One example could be a content writer producing a certain amount of work monthly for a monthly fee.
Pay-for-work
A common retainer arrangement is when a client pays upfront for work that will be done in the future. This is a type of work-for-hire arrangement.
A type of project for a pay-for-work agreement could be for a marketing consultant offering services that a client can pay for on a monthly basis or as an upfront payment.
Pay-for-access
When a client pays to access a professional, such as a coach, it's called pay-for-access. With this type of retainer arrangement, clients can make monthly payments. In return, the professional agrees to give the client attention when needed.
One type of project for this type of retainer agreement would be for a coach being on call for a client for a monthly retainer fee. Whenever the coaching client requires coaching, they can be in touch with their coach more immediately, and the service will already be paid for.
How payment is structured for a retainer
The payment structure for a retainer depends on the type of retainer agreement the client has with the company.
For work retainers, the retainer fees are held by the company to pay expenses as they arise during the project. Payments can either be recurring, such as a monthly payment, or a one-time payment that will go toward the final bill.
For access retainers, the client can make monthly payments that are a flat fee each month for access to the company or professional.
What to put in a retainer agreement
You can write your retainer agreement or use HoneyBook's free contract templates. Using templates is an easy way to get started writing your contract. Templates give you the foundation of a contract and include all the essentials of a good contract. You can amend and append the template to suit your purposes.
Whichever way you write your agreement, seek legal counsel to ensure your terms and conditions are legally compliant in your state and that the agreement or contract offers the level of protection you need.
Elements of a typical retainer agreement
Agreements may differ across types of businesses, but for the unique purposes of individual businesses, there are some elements you'll want to include in your client contracts.
Basic details
Every legal document needs to include the basic details of the parties, such as the names, companies, and contact information. When using an online contract platform, details can be auto-filled for convenience.
Scope of the service
Spell out exactly what you will be providing for the client. You also may want to indicate whatever may be out of the scope of the particular project that will not be included in the service. Being as detailed as possible can help avoid conflicts and misunderstandings about what exactly you are doing for your client and what you will not be able to do.
Duration of the service
If the project is ongoing, the agreement does not have to include a termination date. Otherwise, set an end date for the agreement. Indicate whether the client can terminate the contract early and for what circumstances.
Retainer fee and expenses
Set the retainer fee and how often the fee should be paid. This way, there are no surprises, and the client knows exactly how much they need to pay. The client should be aware that the retainer fee goes toward the final bill, but the final bill may increase during the time of the retainer agreement. There may be additional expenses that the clients are liable to pay, as well.
Rights and obligations of parties
Include in the agreement the rights of termination by either party, dispute resolution, and the expectations of each party, which may include the method and frequency of communication.
How to get contracts signed quickly and securely
One way to ensure your interests are protected and to give you peace of mind is by using an online contract that allow quick and easy online signing of all parties. With HoneyBook's online contracts, all the essential information from both parties can automatically fill into the contract or online invoice. You can even automate the propagation of a contract after service selection. This will decrease back and forth and streamline your clientflow.
Use HoneyBook's contracts to make contract signing easier for both your business and your clients:
Auto-fill dates, locations, names, and more
Clients can sign online from any device
Preview the contract from your client's point of view to make sure the contract is perfect
Signatures and initials are legally binding once the contract is signed
Documents and emails can be automatically sent after the client signs, freeing up your business from having to do these tasks manually
Use the app for your convenience, available for iOS and Android devices
Get notifications when documents are signed
HoneyBook has your back
HoneyBook's clientflow management platform can help you jump-start your relationships with clients with our contract platform and help you get your business done on your own terms. Independent businesses of all kinds use a whole suite of tools and software to help with your clientflow, contracts, and secure signatures. Clients are invoiced, and payments are processed, including recurring fees for retainer agreements.
Get paid faster, have your contracts signed quicker and more securely, and track payments and contracts on one platform.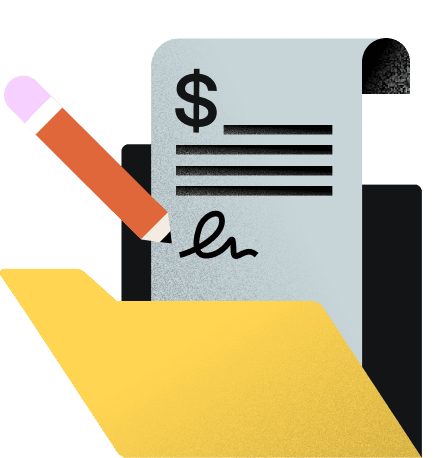 Use HoneyBook's ironclad contract templates to protect your business and clients.