Satisfied customers are your greatest asset. Keeping your existing clients happy should therefore be your primary aim. But you won't achieve that kind of delight without excellent client management skills.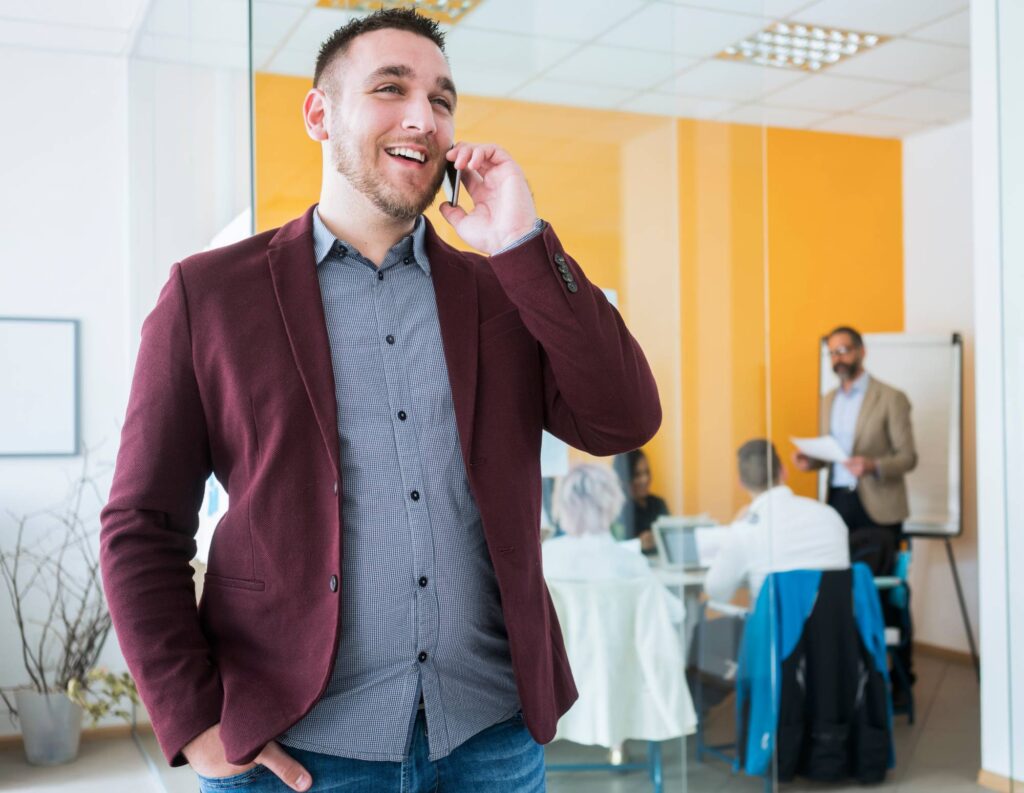 The Harvard Business Review has revealed that a 5% increase in customer retention can increase profits by up to 95%. Besides, acquiring potential clients can be up to 25 times more expensive than retaining existing ones. That's why client management is important – to acquire and keep loyal customers.
Client management is the entirety of organizational systems and processes used to manage communication, project outcomes, and client relationships. But, specific skills are needed to execute these processes and uphold the integrity of the business-client relationship. These are client management skills.
The skills focus on making your clients feel good and giving them your best efforts and excellent services. This means overcoming any challenges your clients face, ensuring they are fully satisfied with your products or services, and ensuring that internal processes are seamless.
You can ensure customer satisfaction and solidify your business growth with the six critical client management skills.
Jump to:
1. Be detail-oriented
As a business owner or client manager, you should have key details about the client and the entire project at your fingertips. This will show clients that you prioritize the success of their projects.
Beyond the actual fine print and project figures, the client manager should always be attentive to every aspect of the client. Here are a few details to make a physical and mental note of:
Demographic data – Their age, gender, geographical location, income, etc.
Employment/work data – The client role (say CTO, developer, etc.), the industry they work in, the organization, the number of people in their organization, etc.
Preferences – What are the client's likes and hobbies? Do they work on weekends? What hours are they available? What's the best way to reach them?
Industry/market data – What are the competition and industry dynamics? Is the client's problem a company or industry one? Have they worked with an agency or used a customer relationship management system before?
Pain points – What do they struggle with? What similar products have they used before (if they have), and what unique solutions are you offering?
You can ask these client questions while you're qualifying leads and onboarding. Keeping such key details in mind during every client meeting will help you build a great rapport and meet your clients where they need you the most. That will make the clients feel understood, resulting in better client relations.
The best way to collect such information is through detailed customer surveys or questionnaires. These surveys start when leads enter the sales pipeline, and you can continue to collect the information throughout the customer journey.
2. Set expectations
One crucial client management skill you should have as a customer success manager is knowing how to set and manage expectations. This is crucial because it ensures the relationship is mutually satisfactory to both parties. Your team will know exactly what they need to keep the client happy. The client will also get a real and accurate understanding of what will be delivered.
But how do you ensure that you and your client are on the same page from the jump?
First, you need to document the problem and business objectives. You can pick this up from the client brief and map it out on the project proposal.
Key items to note from this brief and the proposal are the project timeline, the scope of work, and strategic objectives. Agree on and outline the overall KPIs, deliverables, project milestones, and important dates. For example, if a digital marketing agency promises to deliver 80 business citations within the month, the client should note this and agree with it. The scope, timeline, and project costs should be crystal clear for all parties. Once you're on the same page, be sure to outline the full project scope in your online contract.
Next, agree on a workflow. How will the client keep track of your progress, and how can they access documentation and reports? Is it through email or through a CRM? Also, how can they track and follow the project's progress?
Other measures that you can take to ensure that you and your clients are on the same page include:
Assign a dedicated account manager, especially for crucial and time-sensitive projects or completely new clients.
Notify the client ahead of time if you think you might not hit a deadline and agree on the way forward.
Be upfront about whether the client's proposal will work and propose changes in good time.
Agree on payment dates and milestones to release payments.
Detail all the possible risks associated with the project and the possible remedial measures should you run into an impediment.
Finally, ask the client if there's anything they aren't comfortable with or any issues that may need clarification before the sale or project run. All these details should be captured in the signed contract.
3. Align your goals with client goals
Nothing matters more than what the client wants – it's the whole point of your business. Thus, you should always strive to align your business goals with the client's goals. Naturally, this starts by properly defining each client goal and then progresses to workflows, KPIs, and milestones.
For example, your client may be a business that needs you to run an SEO campaign, and their goal is to boost rankings. After setting the expectations above, you should know the numbers your client expects after, say, the first six months of working together. With this knowledge, you'll need to realign your workflows and objectives to ensure your campaign strategy aligns with the client's expectations.
And if they require you to deliver monthly reports on rankings, traffic, and backlinks built, this is exactly what you should do. That means you may need to restructure the work schedule of the client's account manager to ensure they deliver such reports to the clients.
Lastly is to ensure that all goals and achievements can be tracked vis-a-vis the key account objectives.
A clientflow management system such as HoneyBook allows you to combine project management with client workflows. With such a system, you and the client will always be on the same page concerning where the project is. 
An all-in-one system effectively increases trust and transparency. You can manage and edit documents such as project proposals, contracts, invoices, and SLS agreements. You can even append a digital signature or request one from a client.
Finally, as part of your relationship-building strategies, you can conduct occasional exit surveys to gauge customer satisfaction and delight. With the exit survey, you can confirm from the client if all their anticipated goals were accomplished and that they are satisfied.
4. Provide regular updates
A McKinsey analysis of the customer service journey recently found that clients were comfortable with longer wait times as long as they were kept well-informed. That means providing timely communication and regular updates to your clients is a critical client management skill.
"Regular" in this regard could vary depending on the nature of the project. For example, for an agile team developing a software app, once a week at the start of each week could suffice. For a digital marketing agency running a social media campaign, fortnightly updates may do the job. In other situations, real-time updates of work progress may be required.
Clients also need to know what different numbers mean and how far along the project has come. Therefore, when deciding when and what to update your clients on, consider the following:
Any progress made or setbacks encountered since the last project update.
Your current priorities concerning deadlines and KPIs.
Any issues arising that were not part of the project scope but which need to be addressed.
A summary of the various project details for a client update can be reproduced quickly in the form of client reports. These offer a great way to visualize the overall client pipeline.
Automatic updates on crucial things such as milestones and budgets should be scheduled in your CRM solution and sent to the client based on the agreed frequency.
5. Show patience
Patience might be one of the most important client management skills you need to achieve customer delight. With every new client comes new possibilities and challenges. The onboarding process might be smooth-sailing for some, while it might be rough for others, leading to frustrated customers. Your client might be unfamiliar with your team members, or you might even be a new client manager yourself.
A good rule of thumb is always to treat every new client as you would a new member of your team. You might need to go over the key project or product details a couple of times before the client finally gets the gist of things. Introduce the client to your team and your company culture. Furthermore, your entire team should be familiar with every client, at least on a product level.
Try to go over key details at least three times before trusting the client to know their way around.
The onboarding process is the best opportunity to do your due diligence and build trust with your new client. At the same time, the onboarding phase is where much of the friction that usually comes with a new client can be eliminated. If you ace client onboarding, you'll have less to worry about concerning a client who can't find their way around your product.
Sometimes, your client may ask you to do it cheaper after you've agreed to terms. How do you respond to such difficult situations? The first is to empathize with your client and acknowledge their request for a discount. You could then delve deeper into the behind-the-scenes work and the results to be achieved to explain why your pricing is justified and cannot be changed. Then offer alternative product tiers and contract service levels.
If the situation is completely ungovernable, do not be afraid to say no or let go of difficult clients.
6. Tailor client experiences individually
Don't focus on what you think the experience should be like for your current customer based on past other customers' experiences. Rather, tailor each experience individually for each client. People have different preferences, after all, right?
Questionnaires are an important method of getting to know more about your clients. From the questionnaire, you can develop either a buyer persona or a user persona, depending on the intent.
For example, a buyer persona can be developed for sales and marketing teams, while a user persona can be deployed when developing a SaaS product. These profiles can help you understand your customers' unique preferences and interests.
Regardless of whether you choose a user or a buyer persona, you can tailor the experience of your customer to achieve delight at different stages of the clientflow. For example, the client may choose their communication preferences during the onboarding phase, including the frequency and mode. Use that information to curate their experience with your brand.
Boost your client management skills with the right system
Great client management skills are all about ensuring that your clients are satisfied through exceptional customer experiences. A great client manager should be an effective, empathetic, and consistent communicator, having mastery of the finer print of the client's expectations. As a client manager, your aim should be to manage organizational needs and simultaneously meet all client expectations.
Personal skills aside, a few extra things are needed to ensure that client-business relationships are successful. A CRM or all-in-one business management system is essential for ensuring streamlined workflows and communication with your team and client. A customer work management system integrates your internal workflows with the client deliverables.
A clientflow management system like HoneyBook will help you deliver fully on your client's needs, thus increasing customer loyalty. At the same time, it enhances collaborative workflows across your team and undergirds the entire project or client management effort.