Refer to this list of client questions throughout your clientflow– from the initial inquiry to the point when you're ready to collect feedback! The answers to these questions will help guide your projects and business relationships.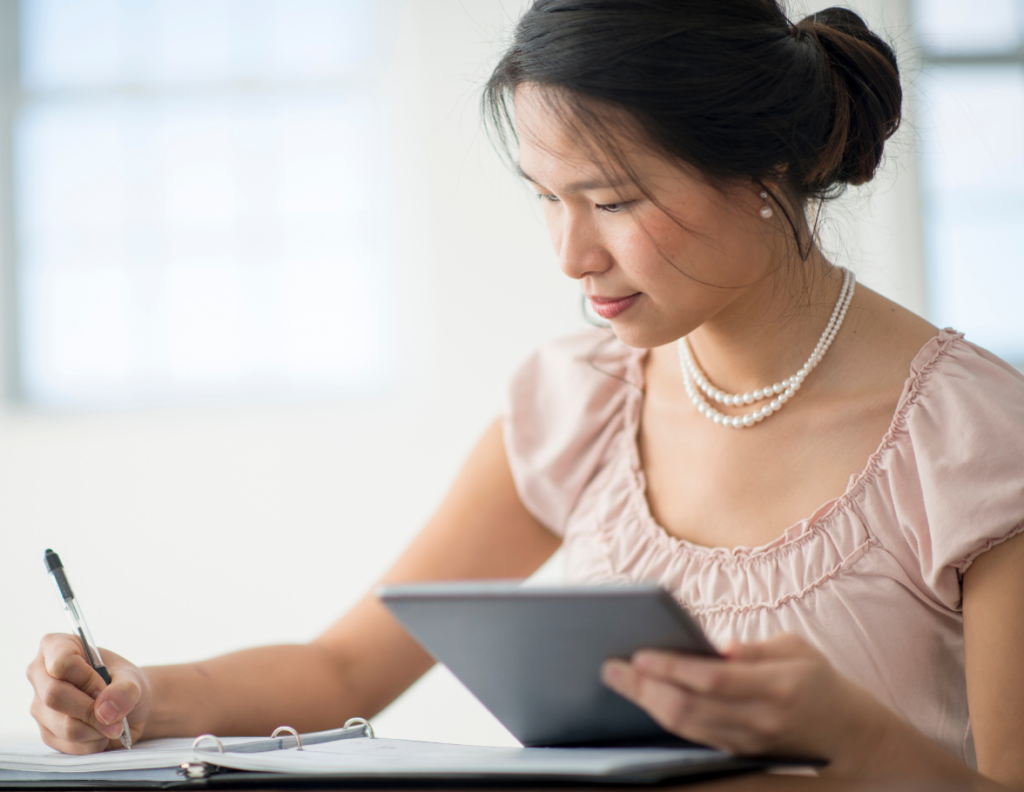 Delivering an outstanding product or service is only one part of your clientflow. The rest includes evaluating potential clients to see if they're a good fit after they inquire, helping them select services, getting them booked, and more. Throughout it all, communication is key.
That's why we've developed a full list of questions to ask clients at every step of your clientflow. The answers to these questions can help you get a better understanding of your clients and their goals, and know what's needed for overall success. During the project, these questions will help you understand how your clients are feeling and use their feedback to ensure the project is tracking toward a successful outcome.
Start building better long-term relationships with your clients by asking the questions that matter!
Jump to:
While you're evaluating customer fit
After a lead has discovered you and made initial contact, there's usually a bit more communication that needs to happen before you move on to booking.
At this point, you've entered the part of the sales process where you're both trying to gather more information. You might be eager to book every lead that's interested, but first, you need to determine if there's a good customer fit.
Do they understand your services? Do you think you can work successfully with them? These are just a few of the questions you should be asking yourself. But before that, you need to ask the potential client a few key background questions to learn more about them.
Depending on how you map your clientflow, you can ask these questions during a consultation call or send them automatically as a questionnaire at the time of inquiry. Keep in mind that you may not always need these questions for certain services either, especially if you offer instant booking for smaller projects or digital products.
How did they hear about you – Was it a specific marketing campaign that got them in the door? Which channel did they come through? Understanding the answers to these questions can inform your marketing decision and help you optimize how you target and convert leads.
Budget – Does their budget align with your rates? If not, are you willing to accommodate them in some other way? Getting clear on the budget up front is important to assess client fit.
Timeline – Is their timeline realistic for your typical workflow? You don't want to commit to a project that you cannot complete to your highest ability and risk leaving a poor impression.
Pain points – What are the main pain points that they're looking to solve? Are your services designed to solve these pain points accurately?
Goals and expectations – Are the client's expectations realistic for what you can offer? Do you feel like your services can accomplish their goal with the budget and timeline that they have?
Previous industry experience – Have they worked with a similar service provider in the past? If not, it may be up to you to decide if you can include any education that's required throughout your work. Or, perhaps your ideal customer would have more experience within the industry.
Client's business history, audience, and mission – If your client also owns a business, you should get a feel for who they are and what they do to ensure it aligns with your work.
When you have more information about your client, it'll be easier to showcase your services in a way that's more personalized and tailored to what they need.
When they're booking and onboarding
Once you and your client have decided there's a good fit, it's time to move forward with booking and onboarding. At this stage, you need to ask questions to ensure both you and your client are clear on expectations. These are also questions you can include in a client onboarding questionnaire to understand the best way to work together and ensure a smooth transition to the project management stage of your clientflow.
Booking – Do they fully understand the contract and payment terms? Is there anything that needs to be clarified before they sign and pay?
Communication – What method of communication do your clients prefer? Along with asking them for this information, you can make sure they have your office hours and your preferred methods of communication for meetings, quick questions, and other messages. Be sure to also ask your clients for their pronouns so you can ensure you're communicating with them accurately and respectfully.
Points of contact – Who are the decision-makers that need to be included in communications and deliverables?
Contact information – What is the phone/email for everyone involved? And who should you contact in the event your main point person is not available? This is also important on your end; introducing your client to any team members that may be involved with their work.
Approval process – What is their approval process for project milestones? How much time do they need to review?
Access – Any access you'll need, whether you'll need to download specific software or use the client's login information.
Personal information – Gather information like pronouns and birthdays to incorporate respectful and delightful moments of personalization within your client experience.
Inspiration – Are there similar project outcomes that they like? Depending on your industry, this might not be relevant, but their answers could help guide your project.
While you're managing the project
As you're working through the project, your main priority should be communicating updates, gathering feedback, and managing needs. During this phase, miscellaneous questions will come up naturally, but there are a few that should be built into your process.
Feedback – Ask for feedback along the way to help you reach your end goals. This is why it's especially helpful to build in project milestones to ensure you're staying on track and within the scope of the project.
Client homework – Ask them to continue providing information to move the project forward, whether it's through questionnaires, worksheets, or simply communicating to gather what you need.
Approvals – Continually ask for their approval. We recommend using a set process, such as sending over proofs at your key milestones. That way, you can ensure you're aligned at every step of the project (and there's no confusion about the outcomes!)
When the project is complete
Once the project is over, it doesn't mean you're finished with that client. This is the best time to gather valuable feedback about your client experience and business so you can understand what works and what might need improvement. In fact, 85% of customers want to share their feedback, so offering that opportunity at the end of your project is important for a well-rounded client experience.
If you've delivered a successful project, your client could also become a renewal or a source of referrals and new clients for your business! Referral customers tend to have a 37% higher retention rate, so asking for them can be crucial to your business.
Be sure to ask these questions as soon as you're ready for project closure– don't leave too much time in between during which they might forget or be less energized to speak about your business.
Positives – What did they enjoy about the project? What part of the client experience stood out to them the most?
Negatives – What could be improved? Was there anything missing from their experience that they expected?
Renewal – Are they interested in renewing (if applicable) or purchasing a self-serve digital product? If not, are they still interested in staying in touch/joining your newsletter? If so, you can nurture them towards additional purchases.
Review/referral – Are they willing to leave an online review or provide a testimonial for your website? If you have a referral program, ask them if they'd like to be involved as well.
Gather client information and feedback quickly
We all know that asking important questions keeps your projects moving from start to finish. But we also know how frustrating it can be to ask your clients for more information and then wait days and even weeks for them to respond.
There's a simpler way to gather information from your clients that doesn't involve being stuck in back-and-forth emails: HoneyBook.
With HoneyBook's complete clientflow management platform, you can build fully branded and interactive questionnaires. Though you'll still send them via email, HoneyBook's read receipts let you know when clients have viewed them. You can also leverage HoneyBook's automations to trigger them after your client has taken a specific action.
HoneyBook's questionnaires let you ask multiple questions at once, and even include messages, imagery, or short videos to convey why the questions are important. Your clients will respond more quickly because it's easier for them to provide their answers–a win-win for everyone!