Your contact form is one of the most valuable pages on your website. These three must-haves will guide your contact form creation and help you book more clients, faster.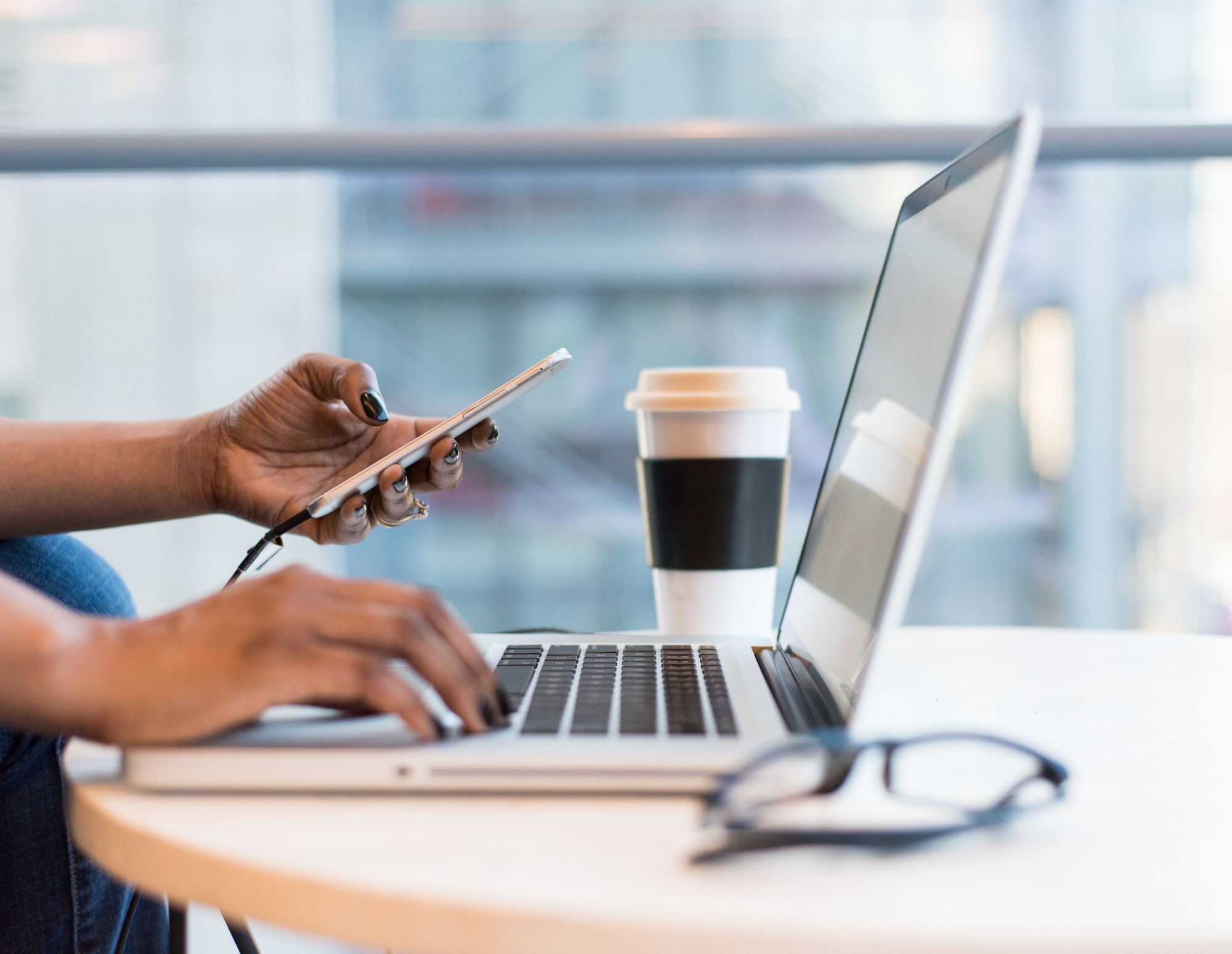 Your contact form is one of the most valuable pages on your website. Think about it: Your dream client visits your website, reads your blog, and reviews your pricing information. Now they are ready to book so they go to the 'contact us' page to do so. We don't want to leave our client hanging at this step. Technically, it's one of the most important steps in your clientflow. This is why we want to put just as much effort into our contact form as we do with the rest of our website pages. It's important for making an excellent first impression.
Having an effective contact form can make a huge difference in how many leads you pull in. Regardless of what industry you're in, getting as much information as possible from a potential client makes your life much easier when it comes time to qualify your lead. The more information you have on a prospect the better you can serve them as a client. There are many fields that you can put on your contact form to get all of the information you need to do what you do best, but here are three of the most important fields for your contact form (and how to use them).
Jump to:
1. Get qualifying information from your prospect
This may seem like a no-brainer since it is a contact form, but it's a mistake we have seen too many times. Get your potential client's name, email address, and phone number at the bare minimum.
The rest of your contact form may vary depending on what industry you are in.
Service selection – If you provide multiple services, create a dropdown that lists each one or provide a short answer box on your contact form.
Location (if necessary) – If your services are location-dependent, provide an answer box to specify that location. You can make your form as simple or as detailed as you want, just keep your ideal client in mind as you work through your design.
Budget – My favorite piece of information to ask about is what a prospective client's budget is. Asking about budget helps qualify prospects immediately—if you're not in their budget, it's as simple as that.
There is a lot of controversy surrounding whether or not you should list detailed pricing on your website or not (especially for photographers). My recommendation is to do what works best for you. For me, I provide "starting at" prices on my website. If the budget they enter on my contact form is significantly less than my starting price, that is a good indication that they have not looked at my website in detail.
Knowing a potential client's budget before I respond to them helps me when I do respond. I'll already have in mind which of my packages might work best for them based on their budget. I already know there is interest in working with me when someone takes the time to inquire, but knowing that their budget is in line with what I charge gives me an extra boost of confidence that I'll have a higher chance of sealing the deal.
Here are three stellar contact form examples:
2. Ask for their preferred method of contact
Finding out how your client wants to be contacted can be a game-changer. If your prospect prefers a call but you respond via email, you may have just lost your dream client. I have found that contacting my potential clients using their preferred method has resulted in booking more clients and booking them faster.
Here is an example: I received a client inquiry on a Tuesday morning at around 10:00 am. She requested to be contacted via text which is what I did. I was able to answer her questions and by noon she had received and signed her contract… and paid her deposit.
HoneyBook has made booking clients easy. With HoneyBook, I created and embedded a beautiful contact form on my site that I customized to fit my branding. Each client has their own project so I can easily see all of their information. The HoneyBook mobile app notifies me as soon as inquiries come through. I use an automated response that signifies I received the inquiry, showing clients I'm aware of their interest and I'll be reaching out soon. Automations allow me to respond to potential clients even faster.
Small business owners often tell me that their new inquiries come from different places, and they find themselves replying to emails, direct messages, and texts. Prospects often ask the same questions over and over.
This costs a lot of time, so you want to make sure you're getting the important information upfront, and managing those conversations in one place — no matter where they're coming from. This seems difficult to do at first, but the answer lay in funneling people to your website contact form.
How can I create the optimal contact form for my business?
HoneyBook is the perfect solution for this. HoneyBook's contact form integrates seamlessly with your website. Link your contact form in your social bio and all other places you advertise on the web. Keeping your inquiries in one place helps keep you organized and funnels all prospects into your clientflow.
I recommend adding the direct link to your Instagram or TikTok bio via linktr.ee, and hyperlinking it in your email templates or email signature. This makes it easy for new inquiries to give you the info you need upfront and likely the information you have spent a long time figuring out that you need for a successful partnership.
The HoneyBook contact form is customizable so you can ask the questions that you need to be answered from new inquiries. There are a variety of question-and-answer types that you can pick and choose from to gather all your information.
You can customize the look and feel of the form too. You can select custom fonts, colors, and backgrounds or images to make sure the form fits your brand perfectly. Once you feel like you are good to go with the contact form, HoneyBook will give you a piece of code to copy and paste into your website builder for seamless integration.
Great! You have the contact form added to your website, and your new inquiries are automatically getting added to your clientflow.
What else can I do to turn leads into clients with contact features?
Lastly, I want to recommend the Chrome Extension. This extension allows you to add new inquiries to HoneyBook directly from your Gmail inbox.
I often hear people saying that they lose track of their emails and sometimes they forget to follow up. This extension allows you to quickly add your inquiries to HoneyBook without skipping a beat so all your leads are organized and in one place for you.
There you have it. With a little better understanding of the HoneyBook tools and how they work together, you are ready to get booked quickly and efficiently. It might take some time and effort to get all settled in at first, but I promise it's worth it! With the help of the HoneyBook team, you'll be there in no time.
3. Automate your thank you message
Don't accidentally ghost a potential client. Give your leads an expectation as to when you'll be in touch, and of course, thank them for submitting the form.
Automations allow you to automate repetitive tasks so they're taken off your plate. I use automations to send thank yous to new inquiries and set reminders for myself throughout the project. This reduces administrative work for me so I'm able to give more time to my clients.
Within minutes after a potential client inquires about doing business with me they get my full pricing guide sent to their email address. It's an interactive guide that I was also able to create using HoneyBook. No matter where I am or what I am doing my clients get a timely response from me.
If you like numbers, I am about to share mine. My first year with HoneyBook was in 2020, and my success rate with bookings was 55%. In 2021 I knew my way around HoneyBook a little better and my success rate went up to 72%, and I tripled my income that year. In 2022 I became a HoneyBook educator and now I really used the platform to its full potential. My success rate skyrocketed to 90% and my income quadrupled from the previous year allowing me to quit my day job and run my business full-time.
Bonus must-have: Ask about them!
Most people love working with small businesses because it feels more personal. If you are a small business owner like I am then you know how important it is to connect with your clients on a personal level. They are spending their hard-earned money with you and therefore supporting your business. This business supports your household and family! Start the "getting to know" them process from the very beginning. Ask what's motivating them to pursue your services, and what their live motto is; learn about them so you can provide them with the most rewarding client experience. Make sure that even while in the process of doing business you remember that we are all people, and these connections are more than just a financial transaction.