Find out how to get more followers on Instagram and continue growing your business on social media. With these strategies, you can turn your Instagram into a tool for generating leads and conversion.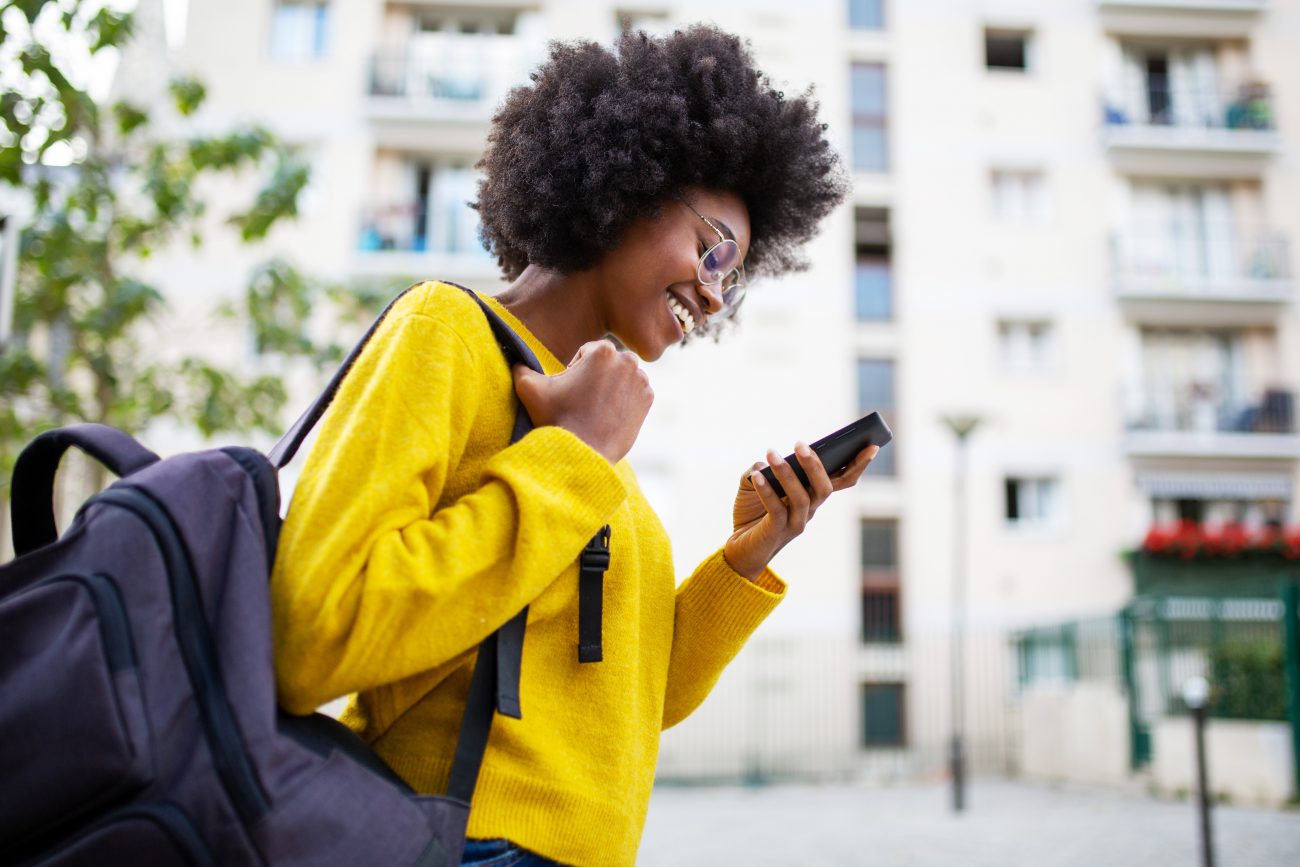 If you sit with your Instagram account and hope it will grow engaged Instagram followers by itself (without thinking about how to get more followers on Instagram), you will wait for a long time.
Looking at the statistics, about six-in-ten U.S. adults who use Instagram use it every day. This platform also has the highest level of engagement for brands, with 2-7% percent of users interacting with each post. It may seem like you just need to jump in and post beautiful brand photos, some quote graphics and a Reel or two. But building a truly engaged audience that's ready to buy your products and services still takes effort.
There are plenty of tips on the internet on how to grow an Instagram account. However, many of them are designed to work for bigger accounts and won't work well if you only have a couple hundred followers. That's why it's often difficult to figure out how to get 1000 followers on Instagram.
You can buy followers, but those are just numbers, and they're useless with the way the Instagram algorithm works. Actual engagement (that is, how many people like your posts, comment on them, save them, share them with others and bookmark them to look at again later) is way more important than a vanity metric (a number that makes you "look good" without actually impacting your success on the platform) like the number of followers you have.
But if you can increase your number of engaged followers, well, that's not vanity. That's more people who really care about what you have to say = more people who engage with your type of content = more people who will see your content (reach) = more engaged followers (growth) = more people whom you can convert to an email subscriber or a sale. Especially when you connect your Instagram efforts to a client management software for small businesses, it can become one of the most powerful discovery and lead generation resources for independent business owners.
In a nutshell, trying to increase your number of engaged followers (vs. number of total followers in general) makes complete sense. And if you're just starting out with one to two hundred followers, learning how to get more followers on Instagram (a truly engaged audience!) is a great goal to set.
In this article, we'll go step-by-step to show you how to get more engaged followers on Instagram.
1. Complete Your Bio
There are three parts that you can take advantage of when you create your Instagram profile:
Your Username
Your Name
Your Bio Link
While your username and name can both appear in Instagram search results, it's your bio link that can drive real impact for your business by converting your following into website traffic and, eventually, new customers.
Your Username
If you create a brand around your name, then your Username should be your name. If your business name is different from your name, then your username should be the name of your business.
Your Name
For the Name field, include your keyword: something that briefly describes your business or your target audience.
There is no need to double-write your name in the Name field, but you can do it if you like and still add 1-2 keywords for your business.
Let's look at my bio as an example. My Username, @marinabarayeva, is my name. Since my name's already in my bio, I don't repeat it in the Name field and instead added my keywords, Photographer + Social Media.
Your Bio Link
Adding a link in your Instagram bio can show that you have more to offer your audience beyond Instagram. Once you get more followers, the link is also essential to move them toward your website. The best link to use is some type of link aggregator, such as Linktree. Instagram only allows one link in your bio, but an aggregator will let you link out to anything you want.
One of the best practices for a bio link is to link to content that you've mentioned in your Instagram posts. If you have a blog that you promote on Instagram, you can lead your followers to individual blog posts through your bio link.
As a brand, you can also benefit by linking to your HoneyBook Contact Form directly from your link aggregator. Instead of sifting through Instagram DMs, direct your followers to inquire there and they'll immediately be dropped into your HoneyBook pipeline where you can more easily convert them into a new customer.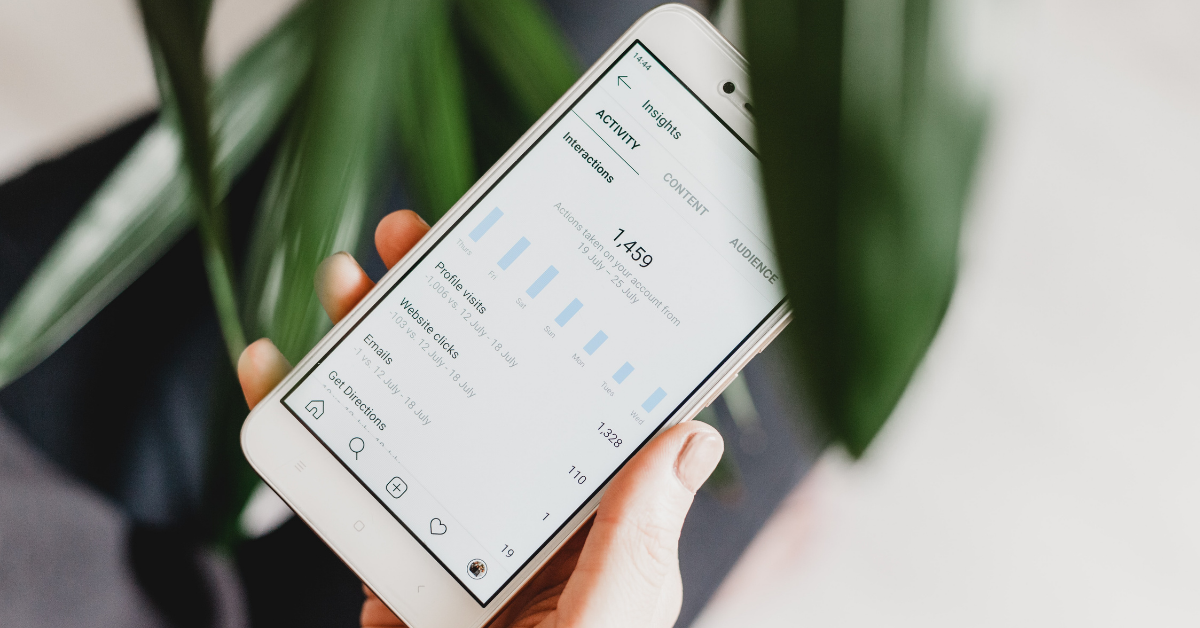 The rest of your bio isn't searchable. However, it's still important to make best use of this space, so introduce yourself and what you do to help your audience get to know you better.
2. Connect to Your Friends
Follow people whom you know. Instagram will automatically suggest people to follow based on your Facebook account (reminder: Instagram is owned by Facebook so the platforms are connected) so it's a good idea to take action on these suggestions. You can also search through your contact list to make sure you don't miss anyone. Everyone you follow will get notified and may follow you back. They are your first followers.
3. Look For Your Audience
From the beginning, describe the potential ideal audience for yourself (create an avatar).
Then, look for other accounts that serve your audience. (Not your competitors, but those who focus their posts on people you want to attract, too.)
If you are a kids clothing designer, then accounts for moms, kids recreational centers, event companies or other kid fashion accounts may fit your audience criteria.
If you are a fitness trainer, then fitness centers, sports stores and healthy lifestyle accounts in your area may have the audience you need.
How Do I Find Accounts to Help Me Get More Followers on Instagram?
Find accounts that post on a regular basis and get good engagement with their Instagram content. Since you can't see saves and shares for other people's content, look at comments and the number of likes on posts.
The key is to find existing, established accounts where your ideal audience is already hanging out so you can leverage their audience. Using hashtags related to your business or your ideal clients' problems or interests is a great way to find these accounts.
Create a list of such accounts for your brand and then start engaging.
Go to their profiles. Comment on their posts. Follow their followers and interact with those new people. You need to get their attention and get connected before they will be willing to buy from you.
4. Consistency is Key to Get More Followers on Instagram
Obviously, not every follower sees every one of your posts. As Later explains, "If you follow a lot of people, then Instagram has more options to choose from, so you probably won't see all of the posts from every account."
So what can you do to get your content in front of more of your followers and actually stay top of mind?
Post consistently to your feed, your Stories and to Reels. The more high-quality Instagram content you share, the more people will engage with it. The more people engage with your post, the higher it appears in their feed or at the beginning of their Stories feed on their homepage. All of this helps to expand your reach, helping you gain more followers.
Pick a comfortable schedule for yourself. Don't try to run a marathon from the first day or you will get burned out fast. Once you get used to your optimal schedule, you can start to post more. When you post regularly, you consistently get on your follower's radar, staying top of mind with your ideal clients.
When you don't post for a while, you stop showing up on peoples' feeds, and even if you start posting again, you may lose your connection with some followers. Remember– not everyone sees every post; they see posts from accounts they engage with the most.
5. Post Content That's Interesting to Your Audience
Testing the variety of posts on different small business accounts, I found that besides just posting product pictures or sales, there are several other types of posts that work well:
Before and After Posts – Show what happened when clients used your service or product.
Success Stories – Sharing your clients' stories about using your service or product. Whenever you have a chance, share success stories that help your potential clients picture themselves in your clients' shoes, experiencing that success.
Testimonials – Don't be shy to ask past clients for a review or a testimonial. Or if they post something on social media about working with you or using your product, ask if you can share it on your Instagram, too. Every time you want to share someone's experience, ask for their permission. Most of the time people won't mind, but if they don't want it to be shared, then you will avoid unnecessary problems.
Education – Create educational posts about your product or service. Sometimes people don't know what they'll be getting, what to expect or other ways they can use your products/services.
Questions – Including questions or CTAs (call-to-action) to the post can increase engagement.
Quotes – Post quotes that are relevant to your business message or your ideal clients' desires or fears. Providing inspiration via a quote from time to time can help further engagement. Just be careful not to post too many too often since that can tend to look spammy.
Branded Content – Implement a branded hashtag and encourage your followers to use it in their captions and stories for a chance to get featured on your account.
Digital Products – Offer free downloads or paid content, such as online courses. Productizing your services is a great way to increase your Instagram engagement while also moving followers to convert on your website.
User-Generated Content – Remind your followers and past clients to tag you when sharing about your services or products so you can re-share on your account, giving them free press and exposure.
Behind the Scenes – Sharing behind the scene photos or videos showing the process of your work.
Hold your social media to the highest standards in terms of the type of content you produce. You can even think of it as an online magazine that represents your brand. Before you tap the 'Post' button, always ask yourself if it fits your social media 'magazine' and would you engage with this post? Is it worth sharing? If the answer is 'No' or you doubt if you would engage with the post, then the post is weak. Think about how you can improve the post and implement those edits before sharing it.

Pro Tip: Struggling with your Instagram strategy? Work with a HoneyBook Pro who specializes in marketing and sales. Not only can they help you set a social strategy, but they can also make sure you're converting your leads from Instagram!
HoneyBook, the best crm for solopreneurs, streamlines everything you need to manage your business into one place. Manage projects, book clients, send an online invoice and get paid through our online payment software. Now peace of mind comes with just one login.
6. Start a Conversation
If you engage with your followers, start writing a simple open-ended question in the post. Ask them about something. In your stories, you can use a poll or a question sticker to ask a question.
In the beginning, they most likely won't write anything. However, keep doing that even if it looks like you are talking to yourself for now. The important part is that you want people to start engaging on your feed and in your stories.
You can also go to your ideal clients' profiles first, comment on their feed for a period of time, watch their stories and leave comments. Don't forget to shoot them a DM to introduce yourself and let them know what you like about their Instagram content.
Yes, it's time-consuming. But when you do that, you will see that people start replying to your questions and the interaction with your other posts will grow.
7. Use the Right Hashtags
Hashtags help you get discovered by other people. On Instagram, you can add up to 30 hashtags. Use many or all of them.
Search for relevant hashtags for the topic(s) you post.
Then, create lists of them for each subject you post about. Pick ones with 500,000 or fewer existing posts. Those search results update slower. You can also add 1-3 top, bigger hashtags to get 'quick' engagement for the post for the first few minutes.
Save them in your phone app. When you publish the picture, just copy and paste them to the caption or the first comment.
Don't forget to use hashtags in your Stories!
8. Get to the Instagram Search Top Results
You can get more exposure and followers when you get to the Instagram top posts for certain hashtags. This is the area at the top of Instagram search results.
While Instagram doesn't tell you the algorithm of choosing pictures to feature, there are some things you can do to increase your chances of your content showing up.
The point is to get more engagement with your post within 1-2 hours after it's published.
Here are some tips:
Post when more of your followers are online. If you have a business account, then check your statistics to see when that is.

If you don't have a business account, you should consider getting one. But for now, look at your posts and see which posts got the most engagement and try remembering the time you posted them. Is there a trend? If so, that's likely when most of your followers are online.
Always create high-quality images that fit your niche.
Pick hashtags relevant to your niche. Remember, they shouldn't be too popular. The more popular it is, the harder it is to get to the top of the discover page if your account isn't big yet.
If your picture has other people or brands in it, tag them. They get the notification about your post, and there is a possibility that they will engage with or reshare it, too.
It's good to have relationships with the bigger accounts in your niche. If you don't have any, start interacting with them. The perfect result is when they follow you and begin liking and commenting on your posts. When the accounts with a large number of followers engage with your Instagram content, then you get more chances to get to the top.
Lastly, post your image, story or Reels and track the results. Check the search feed of the hashtags you used.

The post usually disappears from the top within 24 hours. Also, it's possible that two of your posts get to the top, but then they will compete with each other.
It seems complicated, and you won't get to the top every time, but if you do it right, there is a big chance to get there quite often.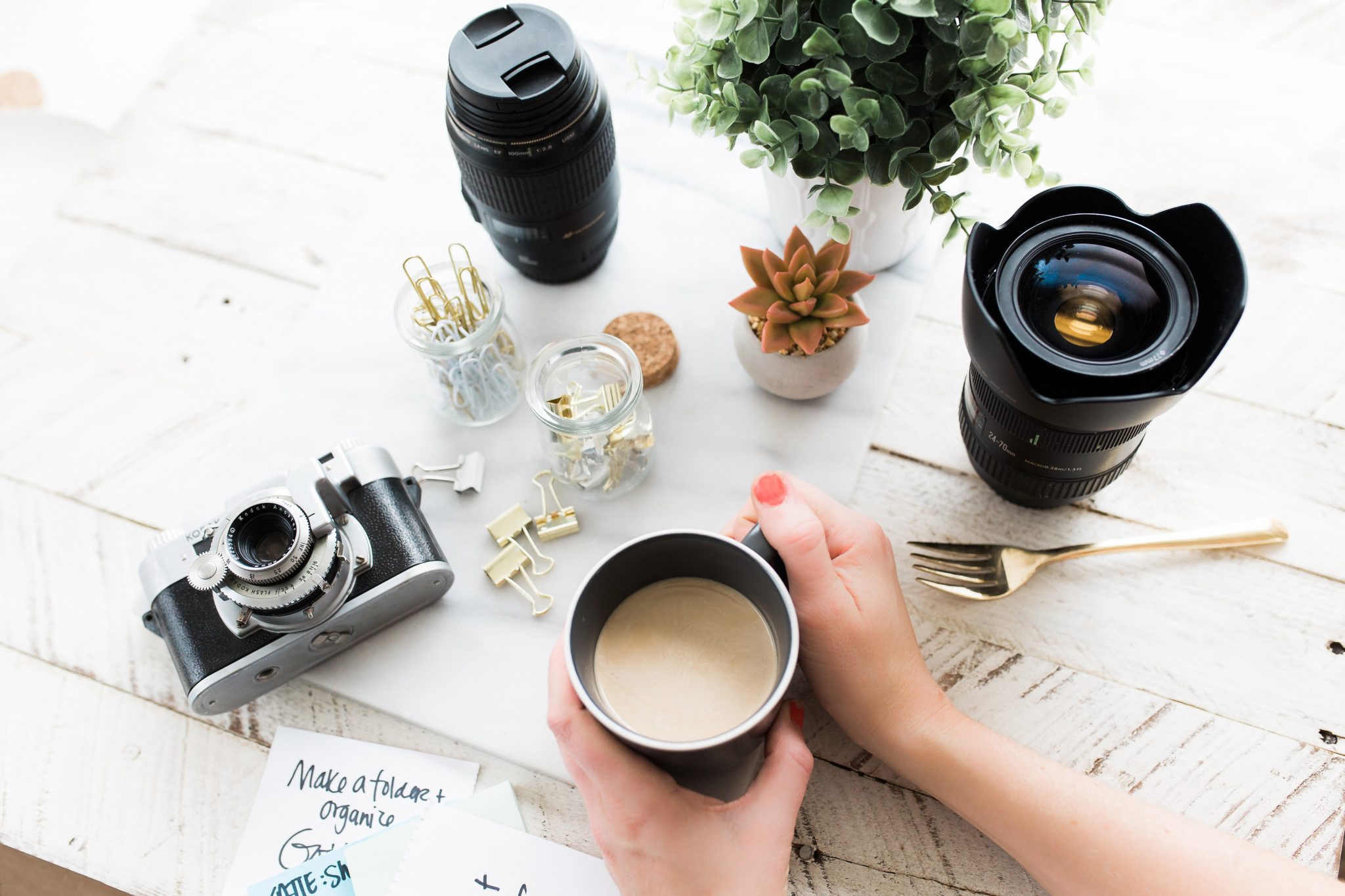 9. Post Videos and Use Instagram Stories
There are four ways of using videos on Instagram: on the main feed, Instagram Stories, feed videos and Reels. Video content can get 34% more interactions than static image content. Since engagement is the name of the game, adding video content into your mix is a great idea
The main feed lets you host longer videos, and they will stay there (until you decide to remove them).
Instagram Stories
Each Instagram Story is 15 seconds. You can use it to show a quick tutorial or a step-by-step process with each video. For example, for fashion stylists, it could be how to add some stylish accessories to an outfit. Food bloggers can share each part of a recipe.
Share an update about a new blog post or a limited sale. Use the Instagram Stories Live feature to connect with your followers from everywhere. Vacation? Conference? Meeting? Stream it right from there.
You can also link stories to your blog posts as well as any web pages. To increase conversion, you can link to your online meeting scheduler to encourage your followers to book a call or meeting.
If you aren't selling a physical product, host a tutorial covering why your service is essential. Incorporate testimonials and success stories from previous clients.
Show how your product or service is different from the rest. Set yourself apart from others with a little creativity.
Whenever you're creating video content, make sure you're considering video accessibility as well. Instagram now offers auto-captions that you can add to Stories, Reels and feed posts as well. Captioning helps users who are deaf and hard of hearing as well as anyone who doesn't have audio turned on.
Instagram Reels
It's clear Instagram is putting a lot of algorithm weight to favor their TikTok feature competitor: Reels. Short and snappy, Reels videos are meant to be between 3-30-seconds of educational, inspirational or entertaining fun. Lots of community members who are focused on creating Reels content right now are seeing a huge impact on their account reach.
For brands, Reels are a great way to educate their ideal clients on how they can help solve a pain point. Think of it as a 30-second mini-lesson. Teach on anything that could help your ideal customer but that still relates to your business in some way. Check out HoneyBook's Reels and Rising Tide's Reels for inspiration.
Don't forget to caption your Reels as most Instagram users don't watch videos with sound on. Captioning is essential for accessibility, which ensures everyone can enjoy your Instagram content and you're creating an inclusive client experience across all your platforms
10. Promote Your Instagram Account
It's important to think about how to promote your Instagram account in order to reach your target audience and get more engaged followers. A great strategy is to cross promote your account. This means that you're using more than one channel at once consistently.
One way to achieve this is by including your Instagram handle on your website and other social networks (Facebook, Twitter, LinkedIn, etc.). Another way to cross promote is to integrate Instagram into your email marketing strategy. For instance, you can run a giveaway or contest and direct people to your Instagram account to participate.
On top of that, your relationships are a great asset to growing your Instagram account. Instagram is a social platform, so make sure you're social! Engage with your followers proactively by liking and commenting on their posts or by responding to the comments they leave on your posts.
Make sure to follow and engage with influencers, too. This doesn't just mean liking their posts; it means leaving thoughtful comments and truly adding to the conversation. By aligning yourself with similar influencers, you'll stay updated on what's going on in your niche and better promote your Instagram account.
11. Create Carousel Content
Carousels are a type of post in your Instagram feed. Since you can include up to 10 images in a single post, carousels are a great way to tell a story or provide a mini-lesson on an educational topic. The advantage of creating content like this in a carousel vs. stories is that it's easy for your followers (and potential followers) to save and share your carousels, whereas stories disappear after 24 hours. (And even if you saved your stories as a story highlight, they're harder for people to find again since they can't be bookmarked.)
Whatever you create, make sure that as a small business owner, your carousel provides a ton of value to your ideal customers. So flex your expertise; get more shares and saves; and be on your way to getting followers on Instagram.
12. Remove Fake Accounts That Follow You
Remember when we said that the more engagement your content gets, the more people will see the content, helping you grow your reach and get more followers? If a bunch of fake accounts follow you, they're not engaging with your content (and even if they are through bots and the like, the Instagram algorithm knows and discounts it).
This signals to the algorithm that your content isn't valuable and your content won't get shown to many people. This is the last thing anyone trying to figure out how to get more followers on Instagram wants.
Go through your followers every now and then (once a week or every other week) and clean out fake accounts. Just hit "Remove." Fake accounts are usually pretty obvious from the username and name (some will call out they're an affiliate marketing account). You can also take a peek at their feed. Fake accounts often don't have more than a couple of posts that are usually pretty spammy.
13. Continually Review Your Instagram Analytics
Also known as Insights, your Instagram analytics are a fantastic tool to help you understand who your followers are, when they're more active, and what type of content they engage with the most. You need to have an Instagram business or creator profile in order to access this information, so make the switch if you haven't already.
Once you've done that, you need to decide what your specific goals are. That way, you can focus on tracking your success in those metrics. There's a wide variety of insights you can track, from your audience (which will tell you their top locations, most active times, and more) to your feed post analytics (which can help you get an overview of the content that has performed best over a certain time period).
Make sure to continually review your Instagram analytics in order to stay up to date on what's working for you and your audience.
14. Maintain an Aesthetically Pleasing Feed
Some people say a pretty feed is dead. Others take time to perfect their feed aesthetic with every post. Whether you're in one camp or the other, having a consistent feed definitely helps attract your ideal customers. When they land on your feed, they should be able to quickly tell what you do, who you help and why they want to stick around for your content (hint: all the juicy value you offer)! You can maintain consistency through the use of set brand colors, imagery and fonts.
Don't forget part of an aesthetically pleasing feed is diversity. So make sure to mix things up! Vary educational carousel posts by alternating between your 2-3 main brand colors for the cover. If your feed is image-heavy, alternate between close-ups and wide shots. Sprinkle in a quote graphic now and again. Variety is the spice of your Instagram life.
15. Encourage Action Through Your Instagram
While you're using the steps above to build your Instagram, the most important piece is leveraging your audience. Your Instagram profile is a great way to build your brand, and you can also encourage your followers to engage with you outside of social media.
When you can, link your Instagram efforts back to your website. An IGTV video with a tutorial can link to a blog post with the same information. Your stories can promote downloadable content that users swipe up to see. Using the link in your bio, you can guide followers to contact you and reach out for more information about any of your posts.
When users contact you or engage elsewhere on your website, you can easily kick off a booking process through HoneyBook. Guiding more visitors to your HoneyBook client portal means you'll keep your leads and clients organized – no more sifting through old DMs!
Ready to Get More Followers on Instagram?
Getting more Instagram followers won't happen overnight. Working your way through these tips will make an impact over time and you'll start to see better results. Start implementing one tip, then another, then another and before you know it, your follower count and the activity in your feed will begin to grow.
Once you're on your way to getting more Instagram followers, you'll need the tools and resources to manage the new interest in your small business. How will you organize and follow through on potential leads and customers? How will you maintain valuable communication with clients– current and new- while you work on scaling your business? How will you efficiently process invoices and payments as your business takes off?
When new followers on Instagram lead to new business growth, you need to make sure you are ready to turn this growth into sustainable success. This is where a CRM for small business makes all the difference.
HoneyBook is a client management software for small businesses that helps you organize and efficiently manage essential tasks in your business all from one platform. Gather, organize, sort and contact your leads from Instagram while using templates and automation tools to scale faster. Make the most out of your social media following by connecting your efforts to your main business goals with the help of a CRM like HoneyBook.