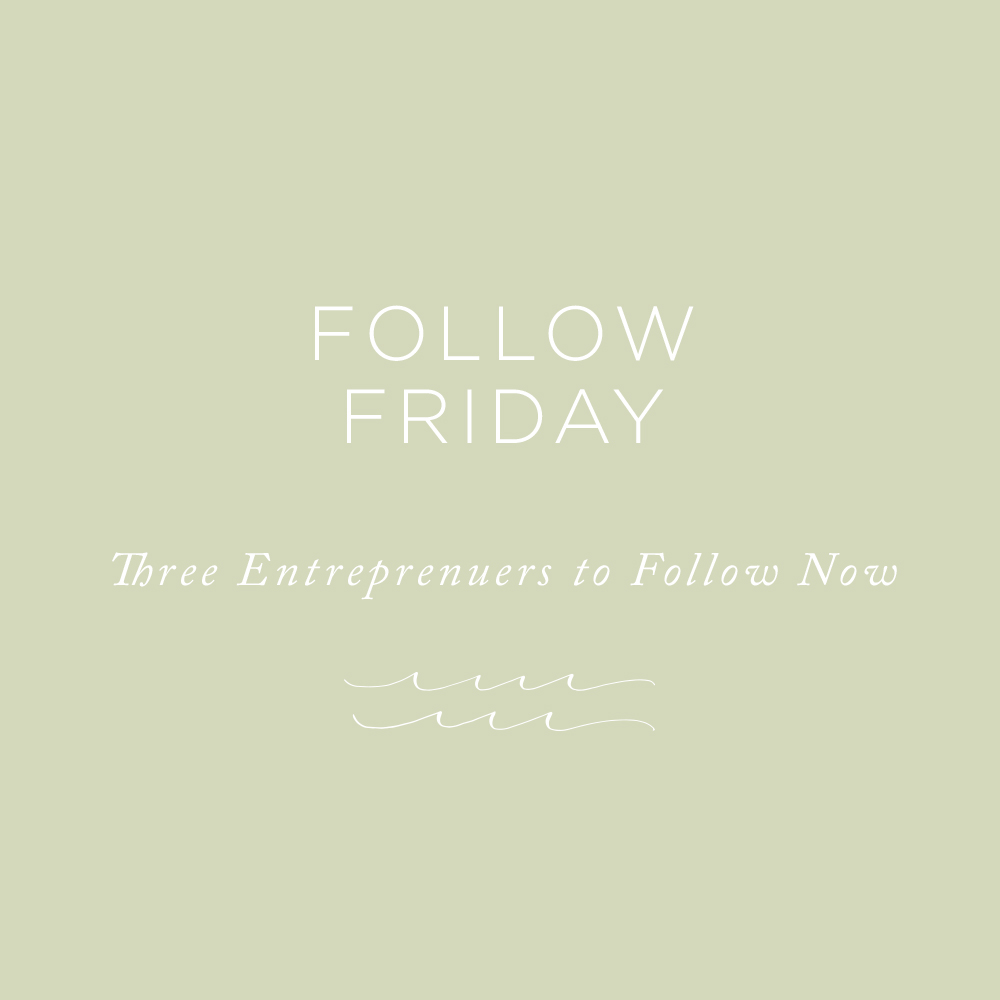 Hey there friends! How are you on this lovely, Friday?  It is Friday which means while it's almost the weekend, it also means that it's #FollowFriday on Instagram.  Today on the blog, in true #FollowFriday fashion, we've decided to highlight some of our favorite creatives that we've seen pop up in the Rising Tide Society group!  We are so grateful for this community and we can't wait to for you to get to meet them!
Emily from Anchor Point Paper Co. is an incredible calligrapher based out of Annapolis, Maryland.  Her custom invitation suites, beautiful cards, and gorgeous lettering will be sure to brighten up your Instagram feed! You can take a peek at more of her work here.
Bill from Cinema Couture Wedding Films is a videographer and musician from South Carolina.  His feed is the perfect spot to stop for inspiration for all things video-related! Plus, he has the cutest little family, too! Make sure you check out his feed here.
Mandy from MJM Designs seems to be a sweet florist based out of Denver, Colorado.  You'll find gorgeous archways covered in simplistic floral designs and gorgeous close-ups of striking flowers!  We would love to search her feed on a rainy day where we're missing out on floral goodies! You can check out more of here work here.
Happy weekend, friends!