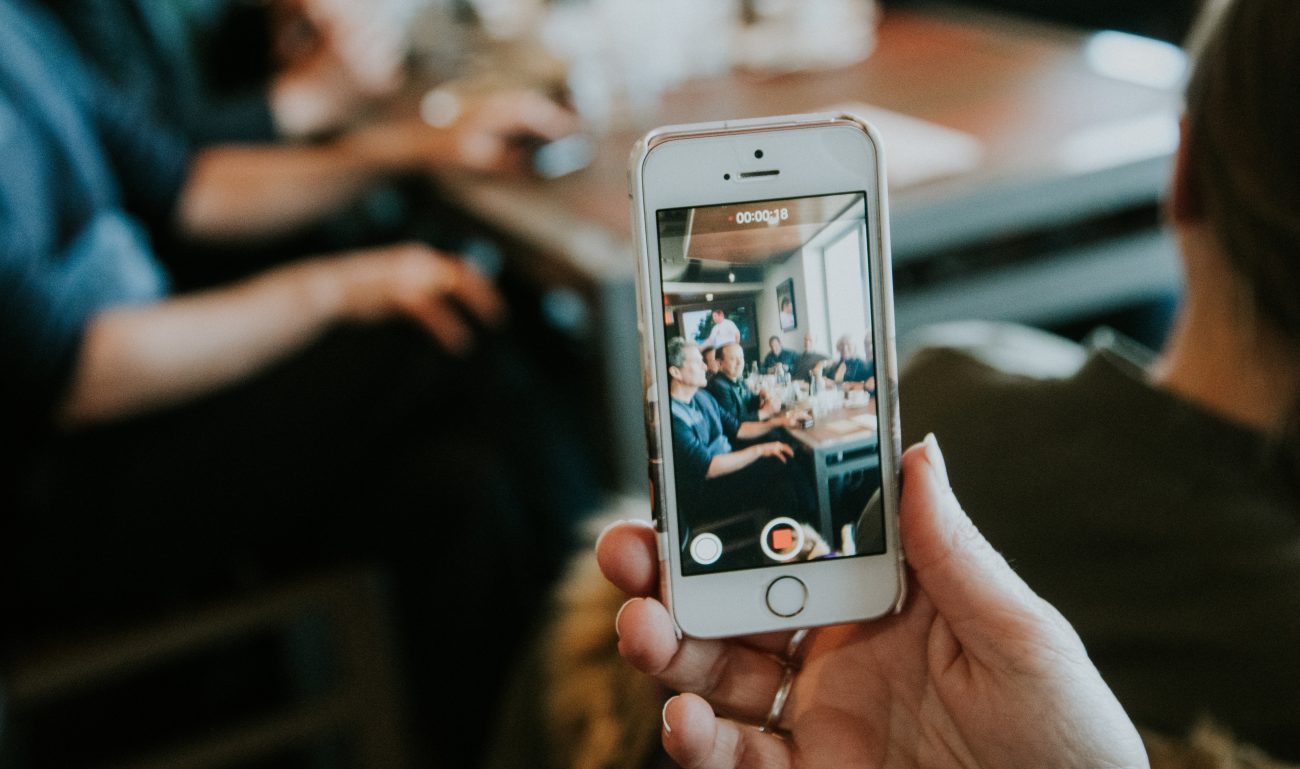 Instagram has made some pretty cool enhancements that have helped place IGTV back on my priority list. Since making these changes, views for IGTV videos have increased to 300%.
If IGTV is super new to you, it's essentially a YouTube version of Instagram but way less intimidating. No fancy equipment needed – all you need is a cell phone and info to share! Anyone with an Instagram account can upload videos ranging from 15 seconds to 10 minutes.
Larger accounts can upload content up to 60 minutes but even if you're a huge brand, my recommendation is to stay on the lower end of the range. If you're looking for tips to incorporate IGTV into your Instagram for Business strategy, read below to get started!
Choosing Your IGTV Video Topics When Using Instagram for Business
Make sure the content you're putting out on IGTV is both engaging and positioning you as the go-to person in your niche. There are three types of videos that do this quickly.
Educational Videos
This is content that can very easily position you as the expert quickly. Think of skills that come naturally to you and explain it in an IGTV video. Doing this will change your ideal client's life forever.
Opinion Videos
Think of a few common mistakes your ideal clients do and give your opinion on it. For example, I started to see a consultant on Instagram use social media the wrong way so I created a quick video and gave my own perspective to why I thought there was a better way to use Instagram for Business.
Industry Update Videos
Is there a big change happening in your industry that your ideal clients should know about? Give them the highlights in an IGTV video! When it was revealed that Instagram likes were being removed at the F8 Conference, I made a quick summary on what that means for small businesses and creative entrepreneurs.
Once you start uploading frequently, your audience will know they can count on you to provide the latest information. Become the thought leader your audience needs!
Getting Started With IGTV
I have a very simple six-step process to make sure I'm getting the most reach and engagement on all IGTV videos. It's not earth shattering, but doing them will help you get your IGTV video in front of the right people.
Short and sweet wins the views
Like I said earlier, keep your videos under five minutes. This isn't YouTube! People aren't ready to watch full-blown vlogs on Instagram just yet. As the platform develops I might change my mind, but for now, just stick with sharing tips and short stories.
CLICKBAIT: but not really
Give your viewers what they want – a catchy title! It's the first thing they read before selecting your video. Just like on YouTube, your audience is more likely to click on content that seems interesting or provides a solution to their problem. You can design a cover on IGTV but it's much easier to choose a relevant image that you think is most relatable to the video.
Descriptive descriptions
 A lot of people don't know, but you can add a clickable link to your IGTV video description. This is a huge opportunity to provide a call to action and drive traffic to other resources you've created, and of course, to your website. Make sure to write at least one-three sentences about the video or about the link you've added.
Don't forget to #hashtag
Instagram for business is all about the hashtag and IGTV is no different. Be sure to add all relevant hashtags to the video to maximize views and increase your audience. PRO TIP: use hashtags that are low in competition. That way, your posts are more likely to be seen rather than be swallowed by everyone and their mother who uses #lifestyle.
Share your IGTV video on your feed!
You only get one shot at this so don't forget! Before you upload to IGTV be sure to select the option to share the first minute of the video to your feed. This will give your video even more exposure and provide your audience with a little sneak peek to the awesome content you've created.
Keep the conversation going
This is the big one! When you receive a comment on your IGTV video, leave a thoughtful reply. Engaging with your audience can only help increase views, followers, likes, etc. The comments will keep coming over the course of the week and months after you post so make sure to follow up!
There you have it – six quickstart tips for IGTV when using Instagram for business! Now that you're armed with the tools, get out there and start creating content!
---
Ready to uplevel your Instagram strategy, connect with your audience, and build your brand? Get our Ultimate Guide to Instagram for Business.