Using HoneyBook lead capture tools, you can capture, qualify, and convert leads in one system. Find out how to use each feature so you can book clients faster, gather more important information, and do it all with less friction.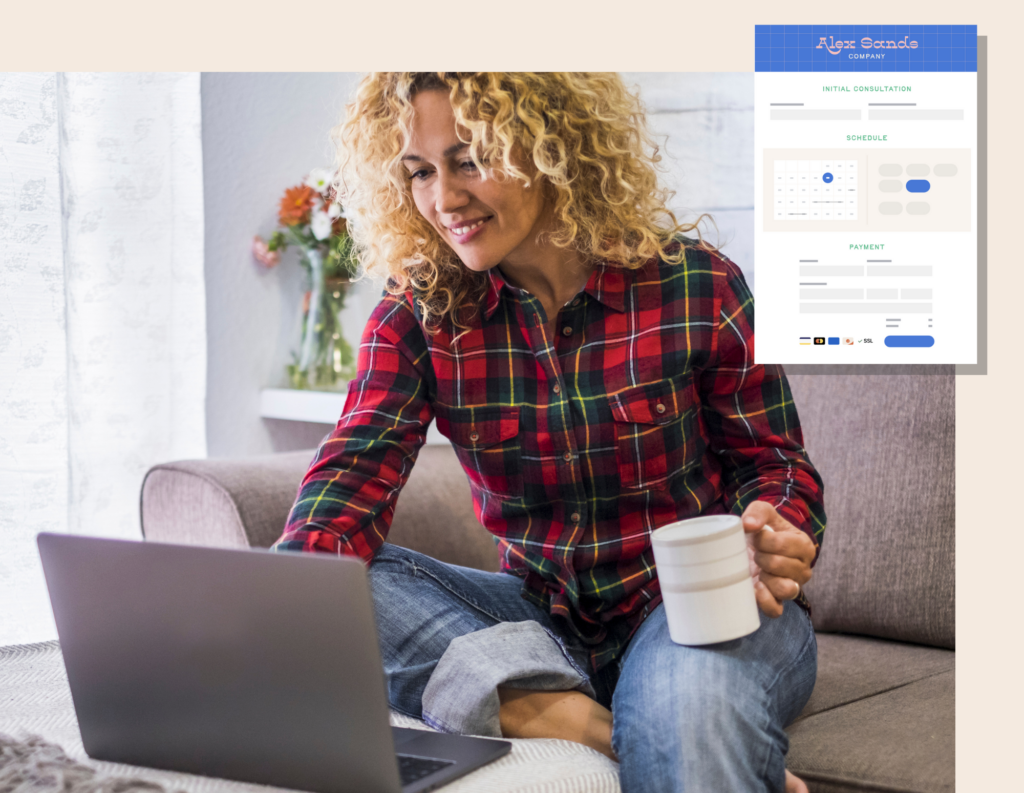 Capturing new business and qualifying leads are the first few steps of your clientflow. These processes can look different from business to business, but ideally, they should be as seamless as possible.
Too much friction at these crucial touchpoints can make potential clients fall off your pipeline. Instead, you both need a smooth workflow that starts at the first introduction to your business and moves through mutually qualifying each other for your services, then booking.
With HoneyBook, it's all possible in the same system–and even within the same form. Learn how you can capture and manage leads with HoneyBook to improve your conversion rates with less work.
Jump to:
1. Create custom, branded forms for simple lead capture
If you're looking for simple lead capture, you can easily create a form for that with HoneyBook. The contact form lets you drop in different question types, along with photos and text, and embed it onto your website.
If you'd like a bit more customization, we recommend creating a more robust inquiry lead form. Lead forms still enable you to drop in questions, images, and photos, but you can also include more elements like videos, text links, and services blocks. Your lead form can also be multiple pages, and you have greater control over the formatting and design.
Unlike the HoneyBook contact form, lead forms are currently not embeddable directly on your website through HoneyBook, but you can use an iframe generator to do so.
Every time someone gets in touch through either your contact form or lead form, they'll automatically be added to your HoneyBook account as a new project and a new contact. If they're a returning client, a new project will also be added to their client workspace, where you can view and manage all projects associated with them.
2. Capture and qualify leads in one step
Qualifying your leads is an important step to take before booking. You need to make sure you're a good fit for their needs, but also that they're a good fit for your business. Without HoneyBook, you might have to go back and forth over email to qualify your leads, and causing too much friction at this step can even cause your leads to drop off.
Instead, using HoneyBook, you can qualify as soon as someone requests more information, creating a better experience for both of you.
With lead forms, you're able to offer much more information about your business and services upfront. This ensures that your prospective clients have a good understanding of your business before inquiring, which can filter out those who aren't a good fit.
Furthermore, lead forms enable you to ask qualifying questions directly from your public channels. This is especially helpful if you allow your leads to schedule consultation or discovery calls with you from your public channels. Once each lead schedules and shows up in your HoneyBook account, you'll have all the information you need to move forward successfully.
3. Book leads instantly from your public channels
In addition to capturing leads and qualifying them directly through your lead forms, you can also take it a step further to book with them instantly.
HoneyBook lead forms enable you to provide the full experience directly from your public channels, whether that's your website, social channels, direct messages, and more.
All you have to do is build your forms and share the link wherever you want new and recurring clients to book with you. Everything they need is inside the form, meaning you can provide a hands-off, frictionless booking experience. Your forms can include any combination of service selection, scheduling, invoicing, and one-time payment.
Book one-off sessions, consultations, workshops, speaking engagements, and more. Every complete booking is added to your HoneyBook account as a project, where you can also view any actions taken by the client and their payment details. You'll also be able to view the same information in their client workspace, which gives you a full picture of all your work with a specific client.
4. Automate next steps with leads to provide a great client experience
To ensure successful projects and repeat business, automating is key. With automations, you can make sure your clientflow is standardized so you aren't missing any steps, and every client is treated with care and consistency. Your clients will also expect a frictionless experience from start to finish.
To meet these expectations, you can use HoneyBook automations with both your contact form and lead forms. Each form can have a unique automated workflow, so you can tailor each experience based on the form they interact with.
For example, whenever someone fills out one of your forms, you can use an automation workflow that triggers an immediate email response, such as a thank you email or confirmation. From there, perhaps you want to send a follow-up email in three days, recurring invoices, or an internal reminder to prep for a consultation call.
You set up each of these touch points, so you still have full control over the tone and personalization. By automating, it helps take repetitive work off your plate while still providing an excellent experience for leads and clients.
5. Save all your clients and contacts in one place and keep track of important information
Every time you receive a new lead or client through your HoneyBook forms, they'll save to your contacts list. You can also add new contacts manually, sync HoneyBook with your Google contacts, or upload multiple contacts as a .csv file.
Within your contacts list, you can see which projects are associated with them, and start a new project or email with a specific contact. You can also add private notes to keep track of important details (who referred them, where they're based, when they worked with you in the past, etc.).
Through the contacts list, you can also access the client workspace for each person. There, you can view all payments they've made, all projects associated with them, communication with them, and files you've sent or they've interacted with.
6. Save contact information directly from Gmail
If you get a lot of new leads directly to your inbox, HoneyBook also provides an easy way to move them into your account while saving time. Just download the HoneyBook Extend Chrome extension and pin it to your toolbar.
Whenever you receive a new inquiry via email, you can simply open the extension to save the contact information and create a new project. There's no need to switch back and forth between your inbox and your HoneyBook account.
The Chrome extension can be a great option if you have a robust cold email outreach strategy and you need to create new projects directly from your inbox. Or, if you receive a good amount of referrals, it's also a great way to save those contacts quickly.
7. Send batch emails to leads and clients
If you use Gmail, you can also leverage HoneyBook to send batch emails to all the contacts you've collected through your forms.
Though this feature isn't as robust as a full-fledged email marketing system, it can still enable large-scale marketing blasts, requests for testimonials, follow-ups after a workshop, and more.
You can choose exactly which contacts you want to communicate with, then create your email, and send. Some other great use cases for this feature include alerting clients that you'll be out of the office or sending a holiday promo to all of your leads.
Connect your leads to the rest of your clientflow
Your clientflow is the entire process of selling and delivering your services, starting with capturing leads and prospective clients. Rather than using multiple tools and systems, HoneyBook provides everything you need to capture and manage leads, plus move them further down the funnel.
The best part is that HoneyBook is designed for independent businesses, which are all unique. Every tool is customizable to fit your needs, so you're capturing leads and booking them exactly when you need to.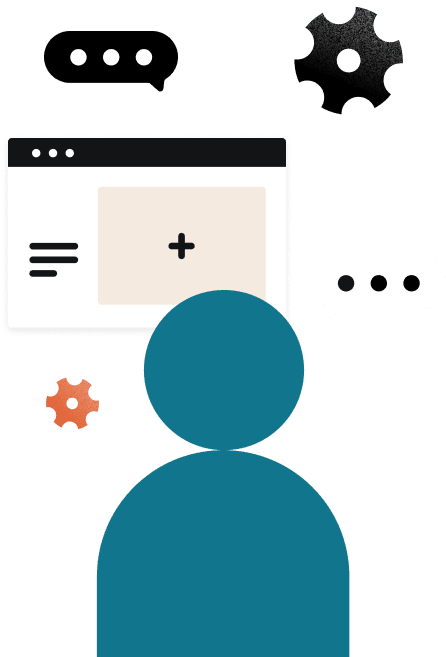 Use HoneyBook to capture leads and book instantly in a single step.