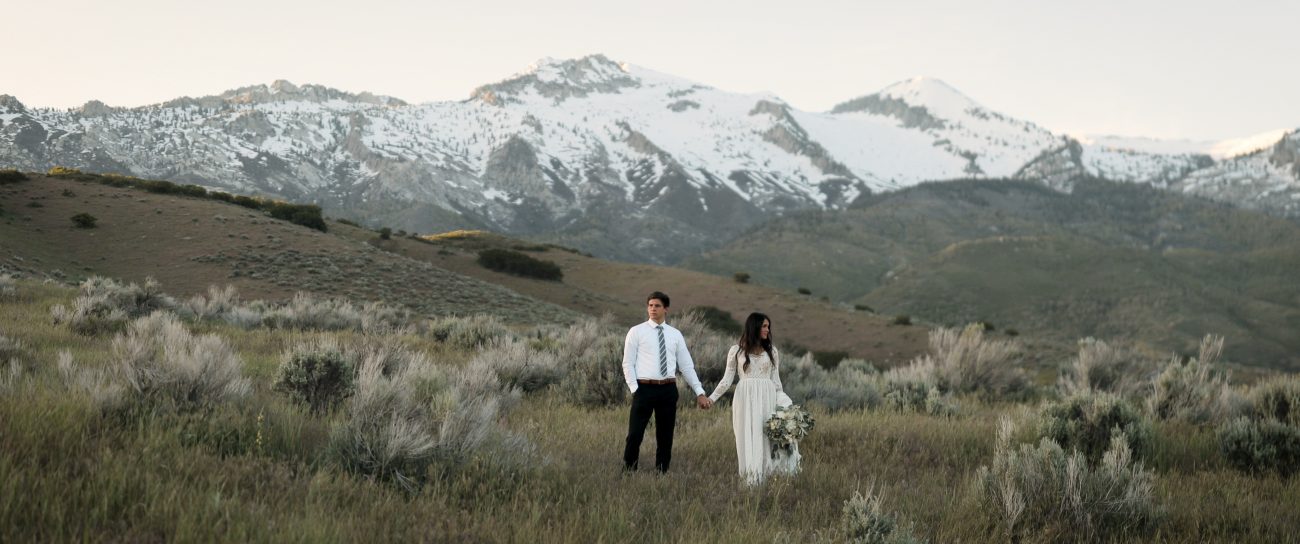 When a client reaches out to me, they want options.
Hiring a wedding videographer is a BIG investment! Wedding planning in general is a very stressful process.
After planning my own wedding, I realized how much I appreciated the vendors who were organized, simple and to the point.
FSo when I started my own wedding videography company, I decided that the client communication process would be as simple and organized as possible.
Clients are curious about what packages I can offer them. They don't want to read through pages and pages and pages of options, they want something simple that they can compare with other vendors.
How can you provide just enough information, packaged in a professional, aesthetically-pleasing format, both easy on the eyes and easy on your task list?
Enter: The pricing sheet, a.k.a. The Brochure.
When a client reaches out to me, I send them my brochure. It gives them four main options of my most popular package tiers, what's included, and for how much. And then at the bottom of this brochure is a small list of add-on's that they can select to be put on top of their initial package selection.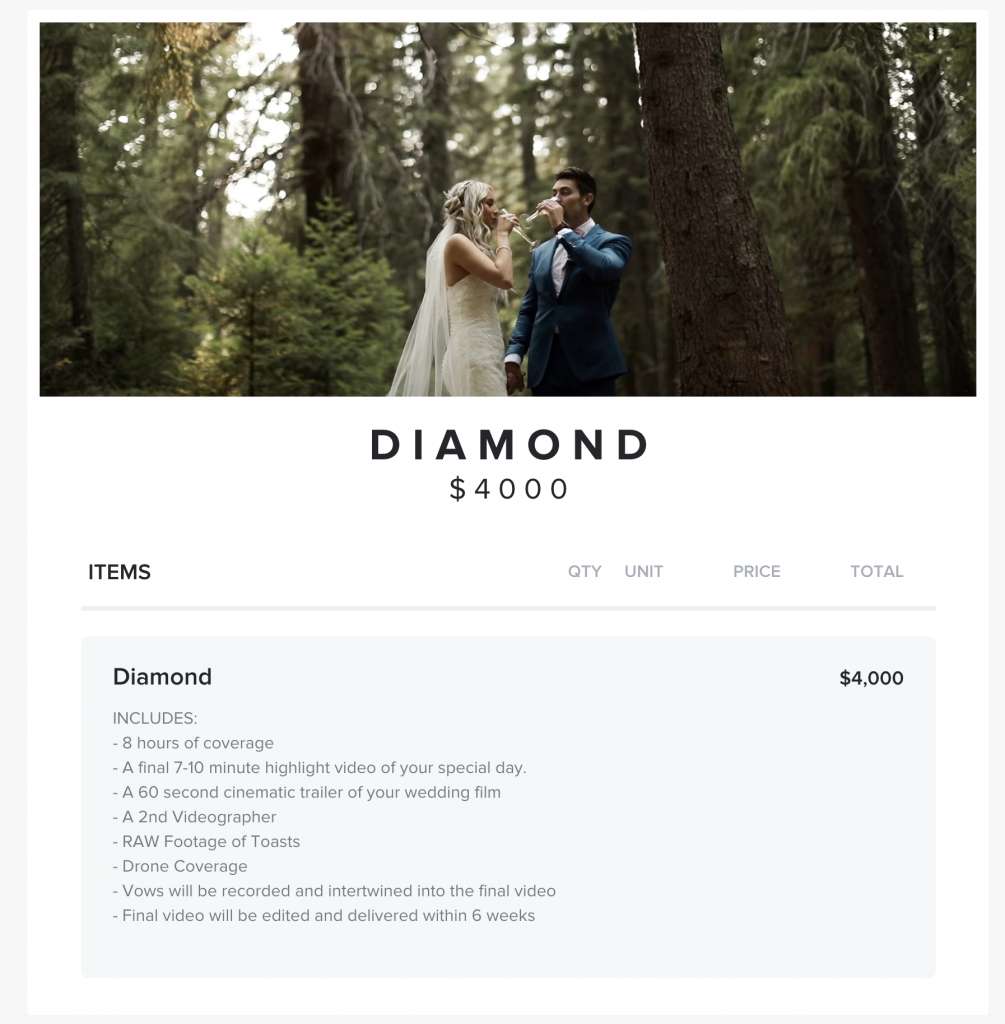 The brochure is clean, simple, and minimalistic.
For our generation, that's what we need.
It's been said that nowadays we have a 7-second attention-span.
I believe that completely.
My brochure is meant to capture their attention within those first few seconds and help them feel confident about hiring me.
The brochure is the selling point, in my opinion. They loved my wedding videos, so they contacted me. BUT now I'm telling them HOW MUCH it will cost to have their own wedding video.
Big numbers with dollar signs scare a lot of people. UNLESS you present it in a way that makes it seem worth it.
Yes, my videos are the main reason people want to hire me, but how I present myself and my prices are what helps people follow through with hiring me.
If my videos are gorgeous but my brand is disgusting, busy, wordy and confusing, there's no way the client would believe that I was worth my asking price! But If the client has a high-end experience with communicating and negotiating with me, then they know that they'll receive a high-end video from a high-end vendor.
Before using a streamlined CRM software, like HoneyBook's clientflow management platform, I would send potential clients an one-page PDF of the packages I offered.
I felt like this method ended up hurting my brand more than I wanted to believe.
Clients would fall in love with my videos, but then get this Word document that gave off a "cheap" and "low-quality" experience.
When I switched to HoneyBook, clients LOVED the interactive brochure, which means they loved their experience with me, which means they wanted to hire me that much more.
HoneyBook's brochures are interactive, meaning that when I send the client my packages, they can click on the package and add-on's that they want, and those selections will automatically be put into a custom-made proposal, with the total cost, plus the online payment software and online contract. This automation process in general, saves me HUNDREDS of hours a year going back and forth between emails and proposals and typing it all out by hand.
Brochures within your CRM are also 100% customizable, anytime you want. You can customize each brochure per client with EASE. Check out our free brochure templates to see some examples.
When I was sending clients a 1-page PDF, I would oftentimes have to edit that PDF to meet their needs of what they were looking for, or adjust it according to their budget.
Now, when I send them a brochure, I can easily adjust the prices, the packages, the wording, or whatever I'd like to best meet the needs of my client.
Using brochures is a simple tweak I've made in my process, and it has helped elevate my business, my brand, and, most importantly to me, it has helped elevate the client experience.
Having a clean, crisp, straightforward brochure for the services I offer has helped open the door for healthy communication with clients, which almost always leads to a down payment.