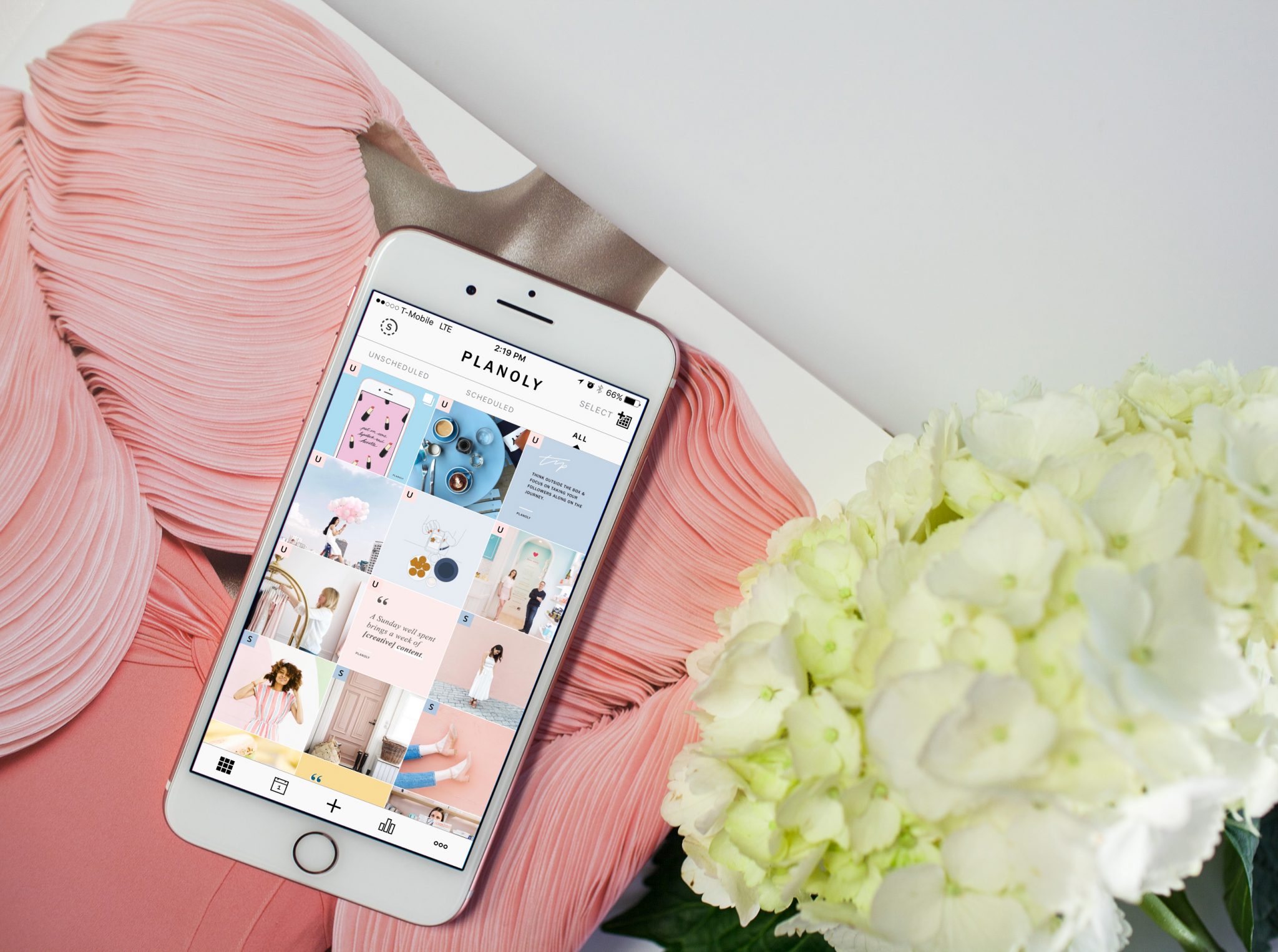 For small businesses, a beautiful and consistent brand on Instagram is everything; if you're not clearly communicating your brand, then you are losing out on potential business and followers. Here at Planoly, we value branding and brand identity above all else. We've seen SO many small businesses grow exponentially by maintaining high quality and consistent content on social media – and Instagram matters the most. The question that many small business owners and entrepreneurs are asking is "How do I form a brand identity, create content, and consistently post on Instagram?!" For those who aren't as savvy with design and social media, it can seem like a daunting task. However, it's not impossible! We're going to break down some tips to help you successfully brand your Instagram and grow your business.
Instagram is essentially your digital portfolio, so make it count! First, you should have a full understanding of your brand and narrow it down into a concise and digestible idea. If you can't describe your own brand, then you can't expect other people to get it.
Here are some questions to ask yourself to get to know your brand:
Who are you (in three words)?

Who is your target market?

What is your style or aesthetic?

What are you known for?
A cohesive style with a consistent message leads to good branding. When someone's looking at your Instagram grid, they should be able to recognize who you are and what you do instantly. Rule of thumb: Don't post anything that is not in line with your brand.
It helps to keep a few key points in check when maintaining consistent content on Instagram. We like to remember them as the 5 C's, which you can read more about here.
Color Scheme

– Figure out a color scheme that works for you and your brand and stick to it. Editing images to fit into your color scheme is also very important. Once you get into the rhythm, it gets easier and will become second nature.
Composition

–  Pay attention to the balance of various types of composition style within your feed to maintain a consistent brand presence, whether it be the  

rule of thirds

, creating dynamic imagery, or playing with various textures and patterns.
Content – It all comes down to the content category and how you choose to style it. Having the right combination of content will allow your brand to stand out! You don't want too much or too little of anything – it's all about balance.
Consistency – The primary goal of branding is to have content that is instantly recognizable, regardless of whether or not your brand name is visible. Brand recognition is invaluable.
Clarity – What is your brand all about? You should be communicating what your story is in every image that you post. Clarity is an essential aspect of telling your digital story.
Once you have a clear idea of who you are and what content to create – it's important to be organized and have a plan. Obviously, we love planning, which is why we created the end-to-end visual management platform that is Planoly. Planning your content and arranging it to have a good flow is so important in maintaining a solid presence on Instagram. Planoly has amazing tools for analytics, an Instagram Story planning feature, calendar view, comment management tools, and SO much more. It's a small business owners dream!
For you to get an even better grasp on branding for small businesses, we'd like to highlight a few Instagram accounts who are doing it right. It always helps to have a tangible example to get the creative juices flowing.
@mattcrump is a photographer and visual artist, and we are in awe of not only his work but also the way that he keeps his Instagram presence interesting and in line with his brand. He does an amazing job of mixing up content and keeping his followers engaged with clever Instagram captions.
@honeybook does an incredible job of staying true to who they are! Their brand promise is reflected throughout their Instagram and social media by the way that they showcase creatives in their workspaces and highlight content from their community of followers and partners.
@jennaraecakes is a bakery based in Winnipeg, Manitoba and is run by two sisters. They maintain consistency with their brand by posting high-quality imagery and mixing it up with various textures and angles. By capturing sneak peeks of their sugary confections, menu, and flavors of the day, and their process of baking in images, videos, and boomerangs, they're the branding (and baking) queens of Instagram in our opinion!
For @planoly's IG, we focus on sharing our community of users and their stories, best practice tips, content inspiration, new features, and more! Rather than having one specific color scheme throughout, we gradually change the colors in the flow of our grid depending on who we're featuring and what content we want to share. No matter what we plan to post, it is always in line with our style and brand.
Whether you're forming a company from scratch or pushing the refresh button on your branding – it all comes down to knowing who you are and being steadfast with the content you create. Social media has opened up the doors of possibility for small businesses, creatives, and entrepreneurs – don't let your business be overlooked because of mediocre branding. It takes time and hard work to curate a cohesive brand identity, but it's so worth it!
Curious about Instagram Pods? Read More on the Blog