You may be the best photographer in town, but you still need to pair your expertise with excellent marketing to get the word out. Learn how to get more photography clients with a solid strategy.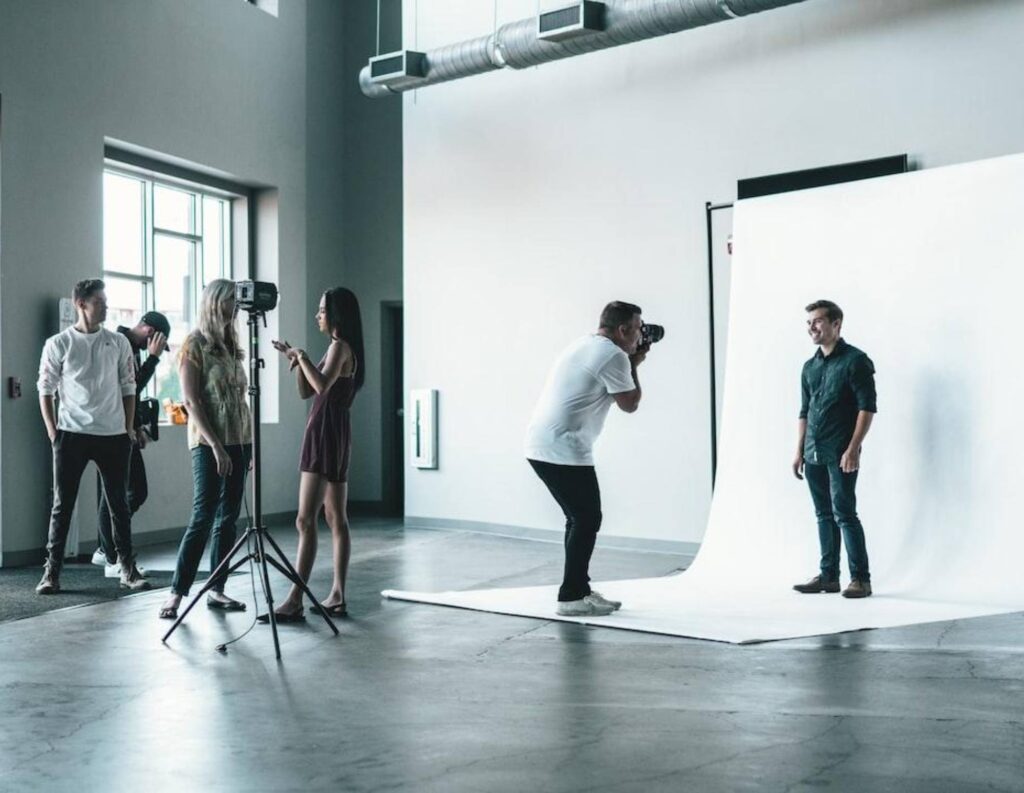 These days, professional photographers may need to surmount a few hurdles to reach and attract new clients. Considering the market is saturated, it may be challenging to stand out from the crowd and get noticed by potential clients.
Even if you get noticed for your services, you need to be able to show that you're the right photographer for the job — i.e., demonstrate your skills, highlight your previous experience, and so on.
Now more than ever, soft skills for sales and negotiations are crucial to building a good rapport, solid relationships, and, consequently, trust with potential clients. All of this can often take a lot of time and effort, especially if you're starting from scratch with each new client inquiry.
If you're struggling to grow your photography business and reach more prospects, this article will help you overcome the challenge. Read on to learn how to get more photography clients in five easy steps.
Jump to:
Target your ideal clients
Before trying to acquire new clients, you should identify your ideal client. Whom are you trying to reach with your services? Once you know your target market, you can begin creating a marketing strategy that will appeal to it.
This is a typical pitfall for service-based businesses and experts who aren't well-versed in marketing. They often move ahead to planning marketing campaigns before defining their target clients, which leads to a few critical disadvantages.
Not only do targetless marketing campaigns tend to be more generic since they don't speak to any specific audience, but they lack efficacy. You can't market a wedding photography service to a bride and groom the same way you would to fashion models.
What you need to avoid this common pitfall is an Ideal Client Profile (ICP). When creating one, consider the following:
The age, gender, income, and other features of your ideal clients
The interests and hobbies of your ideal clients
The living and working area of your ideal clients
The needs of your ideal clients your photography can address
Knowing these factors will help you create targeted content and messaging that resonates with your ideal clients. Remember that your return on investment depends on maximizing your marketing only on a target audience that matches the profile you create.
Use tried marketing tactics
Most business fields need marketing these days, and photography is no different. Fortunately, you don't need to be a marketing expert to implement the following tactics and promote your photography business:
Google Business listing — Photographer and Business Owner Kristen Pierce swears by Google's popular business listing feature: "My number 1 tip is to work on your Google Business listing. As far as I've seen, it's still the main way that clients search for photographers." Pierce recommends adding reviews, photos, and promotions to your Google Business listing registered in a location near the most prominent areas you plan to operate. "Google ranks businesses based on location to downtown, SEO (Search Engine Optimization), and reviews. I moved less than two years ago to a new city and within months was booking up because of my Google business visibility," Pierce noted.
SEO for target audiences — SEO is a relatively straightforward way of optimizing content for your target audiences. You can perform on-page SEO with little to no previous experience and gather more views for your content without much effort. The only thing to keep in mind is that keeping keywords specific to your field and consistent across content and social media profiles is key to success.
Print and online advertising — The ease and power of digital marketing are undeniable, but depending on your ICP, you can do well by mixing it up with traditional print advertising. This is especially true if the demographic of your ICP leans towards more standard ways of advertising. If you do use digital advertising, just be sure to follow best practices to optimize your photography landing pages.
Leverage partnerships and networking
Build partnerships and network with others in the industry — regardless of if you're new to the scene or you've been there awhile. By teaming up with other photographers or businesses that complement your own, you can reach a wider audience and achieve more impact.
Cross-promotion, joint ventures, and affiliate programs are great ways to get your name out there while also helping other businesses grow. Many clients will need services related to photography, and if you can offer a more comprehensive package working with other providers in your network, everyone will be happy.

Pro Tip: Build relationships with other professionals for networking as well as for back-and-forth referrals. Word of mouth is still king of marketing — a lot of it has just moved online onto social media.
Improve your sales and booking process
Don't forget to upgrade your software to ensure the sales and booking processes flow smoothly. A more streamlined clientflow will help you convert potential clients into booked appointments, follow up with leads, get your first online contract, and close sales conveniently.
The best way to improve your sales and booking process is to pick the best CRM for photographers, or a similar system that can optimize your clientflow.
Although this may seem like it's only suitable for a specific stage of business growth, integrating processes into a single platform is beneficial for any development stage. Within one system, you can capture and track new inquiries, sell your services, book clients and accept payments, and manage your projects.
Once you make your business processes more efficient, you'll find it easier to scale your operations.
However, not every CRM solution can help you achieve the same results. It's essential to pick a reliable provider and a solution that fits your needs and budget.

Pro Tip: HoneyBook's CRM for photographers goes above and beyond by allowing you to customize your entire clientflow. That means you can build the process that works best for you, whether that means leveraging individual templates or building your own files that combine steps like sales and booking.
Retain and leverage clients for referrals
Natasha Cloutier, wedding videographer and owner of Dear Darling Film Co., knows the importance of retaining and nurturing your current clients as an avenue for growth. "Rather than focusing on how you will acquire your next client(s), focus on how you can serve your existing clients really, really well. Wow them with your professionalism, create an unforgettable experience, and deliver a final product that they can't get enough of."
Natasha notes that many new photographers and videographers make the mistake of thinking that their art will sell itself. Delivering excellent services that thrill clients will generate buzz and that, in turn, will sell your art, even if you don't ask for referrals upfront.
"Don't forget to also improve upon other skill sets that will help you book your dream clients; this can look like investing in sales training, developing a social media strategy, or upping your client experience game," Natasha concludes.

Pro Tip: Notice how each recommended step leads and builds on the next. Defining an ICP will let you refine marketing tactics, and improving your sales and booking process will allow you to retain reached clients. Your marketing approach should be holistic — disjointed efforts are less effective than comprehensive, cohesive ones.
Take your photography business to the next level with HoneyBook
Among all these recommended methods, having professionally executed workflows is critical to delivering excellent client experiences, which is why you may want to use a clientflow management platform. This is where HoneyBook can provide a lot of value for your professional photography business by automating workflows and providing tools and templates that help you deliver your services seamlessly and professionally to your clients.
HoneyBook empowers self-run businesses like yours by automating client onboarding, combining multiple steps into one flow, and supporting your business processes end-to-end. We provide a smart, automated, and integrated platform that helps you handle the time-intensive business processes you need to keep your photography business going, so you can focus on your actual expertise and photography.