Learn how to promote your photography business with these four tips. Whether you're starting a new business, moving to a new city, or looking to reach a new audience, here's how to get your name out there.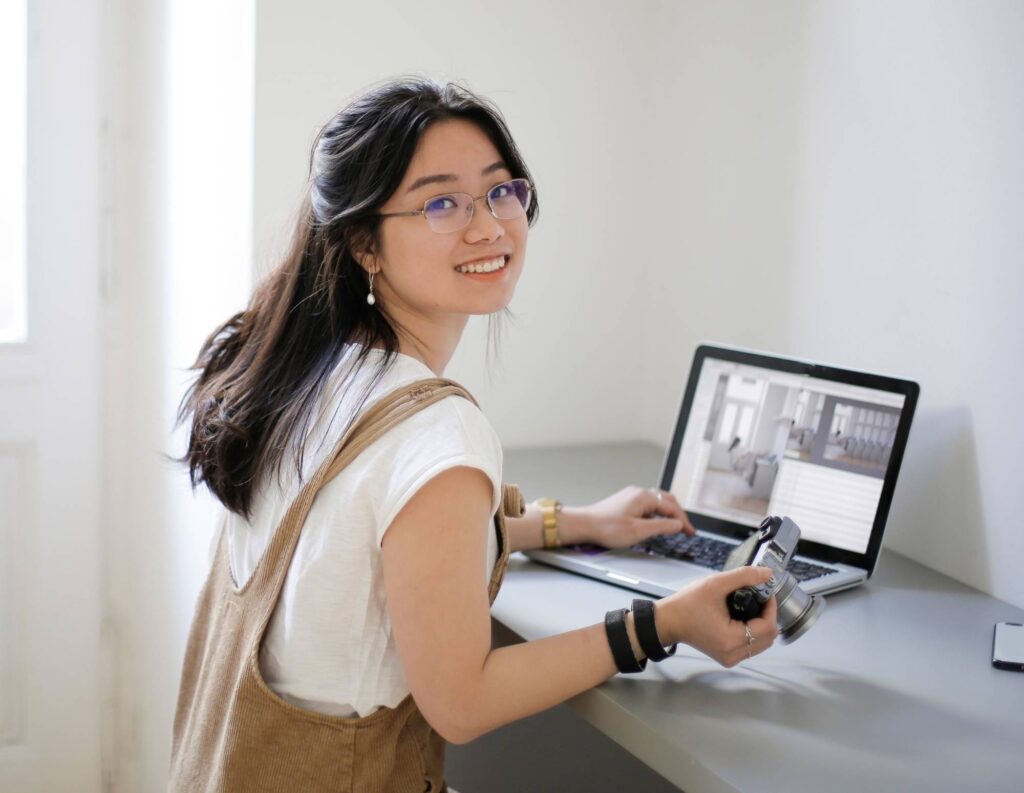 There are endless benefits to learning how to promote your photography business successfully. If you're just starting out, it ties into how to build a photography business in general. After all, your business can't run if you aren't bringing in new clients. 
Once you have a successful business, that doesn't mean the promotional work can stop though. If you move cities or want to find new types of clients, you'll have to rethink how to promote your business. The same goes if you add new services, rebrand, and more.
Use these four photography marketing ideas to learn how to promote and grow your photography business!
Jump to:
Create a solid marketing strategy
Before I dive into the tips, I want to encourage you to develop a marketing strategy for your business. That means taking the time to determine your target audience and ideal client.
From there, you can determine the marketing channels where they're most present. Do they value Instagram, TikTok, email newsletters, or all of the above? You might want to build up a presence on multiple channels first and then evaluate how they perform by engagement and lead sources.
As you develop your marketing strategy, make sure it aligns with your brand as well. If you're a portrait photographer targeting families, you might want a more professional and elegant brand versus one that's more eclectic. But above all else, make sure your brand is true to your personality and values as an independent business owner.
1. Network to increase word-of-mouth referrals
The first tip is to network with other local businesses and photographers. I needed to promote my business after a move, and the first thing I did was hop on Google and search for local wedding photographers.
I reached out to several, introduced myself, and told them that I was moving to their city. Don't be alarmed when some of them don't message you back. That's okay! I found that three out of four people I contacted would at least reply, and one or two of those people would be kind enough to meet with me. Once I gave them my business cards, it started a relationship where we were able to meet regularly to share business ideas, support each other, and simply vent.
Try looking through social media for local photographer groups in your new city. In those groups, you can ask questions about locations and get recommendations on vendors. The biggest benefit is getting more word-of-mouth recognition and gaining new referrals that way.
2. Optimize your photography website for SEO
This next tip is a no-brainer, but you definitely want to make sure you have a plan to optimize your website. Search engine optimization will be one of the best ways to promote your photography business, especially to your local market.
Start by making sure your site is optimized for your area. Throughout the site, you can mention which city you're servicing, and even add it to the meta title of your homepage. For instance, if you're a wedding photographer in Tampa, Florida, your website meta title can be [Company Name] | Tampa Wedding Photography.
Make sure that your photography landing pages speak to your specific market as well. If you are a photographer in Florida, for example, you'll want to mention how you come prepared for sunny photo sessions and ensure your brides and grooms look radiant even in the harshest lighting. 
The next way to optimize your website is through your content and blog posts. You can start to create targeted posts for your market, like "6 Photo Tips for Tampa Brides." The more targeted you are to your ideal client, the more you'll generate traffic to your website that's valuable and relevant.
3. Take on new opportunities
While you're promoting your business, don't be afraid to ask for opportunities to grow and learn. Whether you're an experienced photographer or still a beginner, don't underestimate the power of asking to second shoot for a local photographer. This is a great way to build a portfolio that showcases your skills to a broader audience.
Another great way to connect with local vendors and build your portfolio is to plan a styled shoot! Team up with vendors you would love to work with, share a similar style, and that you get along with. It'll be a fun way to network, expand your portfolio, and reach new audiences as well.
4. Invest in a lead nurture strategy
Once you're using more tactics to figure out how to promote your photography business successfully, it's time to invest in lead nurturing. Every referral that you get from your network or inquiry from your website is a newly generated lead. It's up to you to determine if they're a good fit for your business and nudge them into becoming a paying client if so. 
Create an email marketing strategy for your potential clients. If you can, it's best to segment your strategy as much as possible. For example, you might want to evaluate all inquiries that come through your photography contact form and determine if they're ready to book immediately or need to be nurtured a bit more. If they need to be nurtured, you can segment them by the services they're interested in. 
To nurture them, start providing content. You can send them some of your great blog posts, for example, to help show how much you know your stuff. After a few emails, start sending more information about your services, whether it's a sales brochure or even a promo for a photo shoot.
You want to make sure all the work you're doing to get more inquiries isn't lost, so the promotional work needs to continue even once they're interested.
Have patience while promoting your photography business
Promoting your photography business is hard work, and it can feel grueling at times. You probably want to be out in the field taking photos, not worried about finding new clients! My last piece of advice is to be kind and be yourself. You would think this goes without saying, but I feel that this needs to be addressed.
You might find other business owners who aren't very supportive and clients who are difficult. Don't let them discourage you! Find communities and clients who align with your business mission and values. Whether you're figuring out how to build your photography business in person or online, here are a couple of final tips:
Send personal thank-you notes to your clients and other business owners who take the time to meet with you. This can go a long way in generating a great reputation and client loyalty.
Genuinely support the other business owners in your area, and in turn, they'll support you back.
Track everything and optimize. If you're promoting yourself to a new market or starting out, you'll want to take note of everything that works and doesn't work. Have patience, and know that opportunities that don't work out are still great learning opportunities for your business.
Book clients quickly once they're interested
Now that you know how to promote and market your photography business, don't get lazy about booking and retaining clients! The best thing you can do is invest in a clientflow platform for photographers to take care of the work that comes after your marketing strategy.
With HoneyBook, you can capture leads through a fully branded contact form, then automate your process for responding to them, vetting them, and selling your services. Build file templates that work for you and your clients. You can send individual files or create all-in-one booking files to get your work done faster. In the back end, HoneyBook also offers the reports you need, like which lead sources are the most effective, and it offers integrated online payment methods.
Promote your business to the right audience, then convert them into clients with HoneyBook!