Learn how to map your clientflow to understand the tasks, dependencies, and gaps you face when selling and delivering your services. Then, we'll walk you through how to optimize and improve your processes.
You may be wondering: "What is my clientflow?" Your clientflow is the complete process of selling and delivering your personalized services to clients. If you're an independent business owner, you likely already have some version of this in place. It might just be made up of disconnected workflows and disparate tools that aren't working together as seamlessly as they can (and should) be.
By mapping your clientflow, you'll get a bird's eye view of how your business operates and see more clearly how your processes fit together; how your back-end workflows affect your front-end client experience, and vice versa.
Regardless of whether your business is new or developed and thriving, mapping your clientflow will give you the information needed to optimize your core business processes. From there, you can make more informed decisions regarding your client experience, strategies, systems, and more.
Mapping your clientflow to visualize the ins and outs of your business begins with four straightforward steps.
Jump to:
Document the four stages of your clientflow
To get started, simply list the general process that you follow throughout each stage of your clientflow. This includes how you promote and sell your services to inquiries, how you book clients, how you execute projects, and how you close each project.
At this step, don't worry about anything except documenting your work. Later on, we'll show you how to assess your work needs, and how to optimize your clientflow.
1. Selling services to your ideal clients
This step includes all of the following activities:
Targeting your audience through your marketing strategies so you can stand out during their research process
Lead generation and lead capture
Creating a process to vet inquiries and move them forward
Nurturing your leads
Executing your sales process
Write down all of the tasks you currently take on for each activity. Are you consistently working on your content marketing to capture leads? Do you have an inquiry contact form that you monitor? Are you sending prompt responses to new leads?
2. Your booking process
After your sales process comes your booking process. When clients show their interest and let you know they're ready to book, how do you move them forward? These steps can include the following:
Guiding clients through service selection
Sending a contract
Sending an invoice
Accepting payment
Booking is a simple process, but it's easy for things to slip through the cracks. Consider if you're missing any of these steps as you write them down. Skipping a contract or an invoice could lead to client disputes down the road, and potential legal problems. If you're missing them, you can start with customizable contract templates and invoice templates.
It may be best for your business to guide new clients through the service selection process, but it doesn't have to be hands-on. You can send a custom sales brochure and proposal that fits your clients' needs based on the information you received during the sales process. If you do want more 1:1 time, you can always offer a final consultation call as well.
3. Project management and providing deliverables
Once your client books, it's time to get to the star of the show: the work! Think about all the steps you take to complete a project. This stage will look very different from business to business, but consider the following:
How you communicate with clients throughout a project
How you stay aligned with the project scope of work
How you offer client intake forms to get their information or external files
How you send or confirm your final project deliverable
How you collaborate with team members or external partners
Throughout the project execution and management stage, consider where you have repetitive work. Later in the mapping process, you can start to determine how to combine your steps. The project work is likely one of the most important stages where you can implement automation and more streamlined, efficient workflows.
4. Project closure and collecting client feedback
Once your project is over, it's time to offboard and collect client feedback. Consider these types of activities as part of the project closure stage:
Thank your client and send key takeaways from working together
Send a project closure questionnaire to gather feedback about their experience
Ask for a review or testimonial
If applicable, confirm or explore renewal options, like new projects, other services, or digital products they can purchase
Ask your client to join your referral program, or ask if they know of anyone interested in similar services
Overall, your project closure process shouldn't be the end of the relationship with your clients. As a successful part of your clientflow, it should leave a lasting impression on clients that turns them into brand advocates who generate more referrals. If there's a good fit, clients may want to work with you repeatedly.
Consider dependencies
After you've mapped out your steps and workflows, consider what needs to happen before you can move forward with each step. This second layer of your clientflow map will help you visualize how you move from stage to stage.
For example, do you need to evaluate responses to your client background questionnaire before you can successfully vet a potential client? Do you need to schedule a consultation call before you can move forward with your booking process?
Identifying these pauses can help you understand where you might need more automation, customer education, or communication. Oftentimes, you're either waiting for your clients to respond, or your clients are waiting for more direction to move forward.
Consider which steps to streamline
If you've identified pauses and gaps on your end, map out the steps that you can combine or streamline. Some examples might include vetting inquiries, booking clients, or closing projects.
Vetting inquiries
If you have inquiries sitting in your inbox for days, you could be missing out on new clients and additional revenue. You can streamline this process by automating an inquiry response email that includes a client background questionnaire. Automating helps you take work off your plate while also helping you work more efficiently when it comes time to communicate with your leads one-on-one.
Booking clients
You might be walking your clients through your sales brochure one day, then waiting for a response from them to move forward the next. Afterward, do you send your contract and invoice separately? Instead, consider combining everything so that the booking process happens in one step. You'll save time while also creating a better experience on their end.
Project closure
There are a few different moves you can make after you send your final deliverable. The key is that you don't want to overwhelm your clients. Instead of asking multiple questions over a series of emails, why not combine everything into one file? You can put together a branded thank you message with  profile links for reviews (Facebook, Google, etc.) Don't forget to include a client feedback questionnaire!
Pro tip
HoneyBook's clientflow management platform is the standard for independent businesses. In addition to tools for managing and running your business, it lets you build custom, dynamic files that combine key moments in your clientflow.
Assign task execution
The last step of your workflow mapping should designate who (or what) will be managing each task. At this stage, your clientflow map can start to become a living SOP for your team members or contractors.
One example of task execution would be noting that inquiry responses containing a questionnaire are automated, but that a member of your team is responsible for reading the questionnaire feedback and doing follow-up outreach.
Assigning each task gives you peace of mind that the work will be completed to your standards, and it helps hold you and your team members accountable.
Translate your clientflow into an all-in-one platform
Once you have your clientflow mapped out, the best next step is to bring it into an all-in-one platform. With HoneyBook, you don't need to manage different stages of your clientflow with different tools. You can build, manage, and optimize everything all in one place; from client communication and scheduling to sending online contracts and processing payments.
That means less time and money juggling different platforms for you and an easier, more organized experience for your clients. With everything in one platform, you can also focus more on making your unique brand shine. Your clients will appreciate the personalization and professional branding at every touch point. And because happier clients lead to more positive reviews and referrals, adopting a clientflow management platform can help accelerate your growth.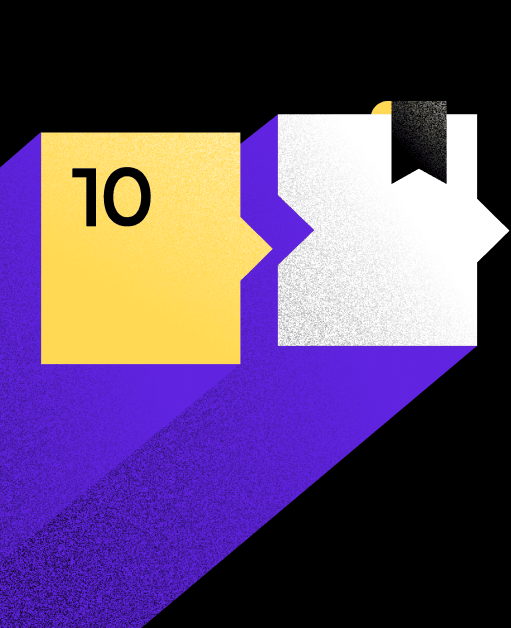 Easily keep track of all your clients and projects using HoneyBook.