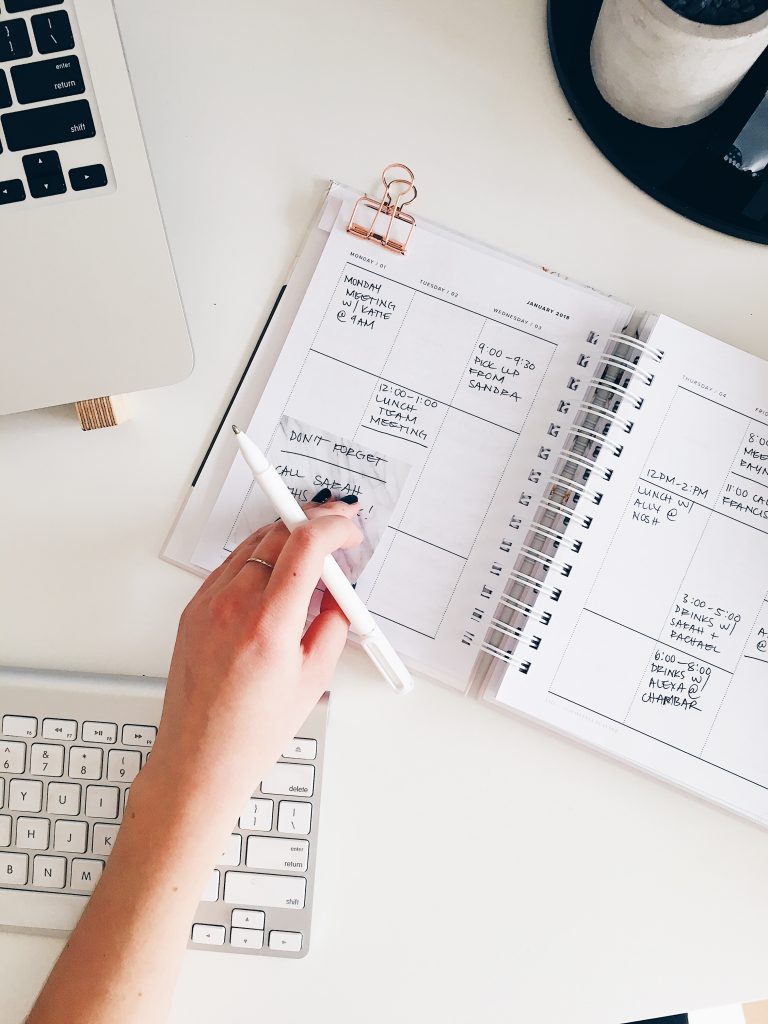 Email marketing can be tough to keep organized.
One of the most useful tools you can use to keep everything straight is a calendar.
Not just any calendar though. One that's actually designed for your newsletters, event announcements, sales updates, and other marketing messages you need to send.
In this post, you'll learn email marketing best practices and how to manage everything with a single template.
What's the Benefit Behind Using an Email Marketing Calendar?
Adding tools to your workflow won't help anything unless you understand their purpose.
In this case, those benefits include:
Planning ahead

. This allows you to

be strategic

about what you send.

Keeping organized

. This allows you to work at a comfortable pace without feeling frazzled.

Doing better work (with less stress)

. A calendar can't fix everything in your life, but it sure can make email marketing easier and more effective, thanks to the two previous points.
Sold? Let's move on.
Start With Planning a Basic Email Marketing Content Strategy
Before you do anything else, you need some idea of what you'll send in your emails.
Some simple ideas include:
Your latest blog posts

.

Newsletters are making a comeback

!

Upcoming events.

You want people to show up, right?

Sales.

This directly equals money in your bank account.
Plan around what makes the most sense for your work or business.
Next, Consider Planning Some Simple Themes
In addition to the previous step, another email marketing best practice is to plan your calendar around specific themes throughout the year.
That might include:
Holidays

. If they are relevant to your audience and business.

Busy shopping seasons

. Same as above. Think about seasonal buying cycles. For example, if you sell vegetables at farmers markets, sending emails about where you can be found throughout the summer might be something to plan ahead.

Themed content around particular topics

. If there are particular problems you know your customers need solutions for, or topics they're interested in, then consider planning monthly email themes around those topics (this works best if your email calendar is synced with your blogging calendar, so you can use your blog to feed your email content).
Then, Start Planning Emails On Your Calendar
First, open up the email marketing strategy template here. Here's what the planning calendar looks like:

It includes rows for each month, and columns for each of the following:
Owner/Stakeholder:

If you're working on a team, this is who is ultimately responsible for this email getting sent. Working solo? You can probably delete this.

Email Type:

Use simple categories like Newsletter, Sales Promo, Event Announcement, or anything else that makes the most sense for what you will send.

Target / Persona:

Who is the

specific audience

for each email? If you have multiple types of people you're trying to reach, be specific here. Otherwise, you might be able to delete this column, too.

Source

: This is where to find the content you'll be sharing in the email. For example, your blog, a sales flyer in a Dropbox folder, etc.

Buying Season:

If your email sends revolve around seasonal buying cycles, note that here (otherwise, once again, you may not need this column).

Email List:

Useful to note

which list

to send to, if you have multiple lists or email segments.
Then, for each email, you'll see columns for "Lead Stories." These are simply the individual content pieces you'll include in the email.

There you go! You now have an easily customizable calendar to plan out all your emails.
Tips for Using Your New Email Calendar
Getting the most from email planning takes discipline, but your calendar can help provide structure that you can build effective processes around. Here are a few additional tips to make the most of it.
Upload It to a Cloud Platform
If you need to collaborate with other team members or share your calendar, consider uploading it to Google Sheets or Office 365 to make it easier to work on with others.
Add or Remove Columns or Rows to Fit What You Need
Part of what makes this template easy to use is that it's simple to edit. Rather than using each portion whether it makes sense or not, feel free to tweak it so it makes sense for you.
Stay Consistent With Your Sends
You may need to experiment with how often to send emails. But, do your best to stick with using a calendar for every send to keep your schedule organized and track what's going out.
Now You're Ready to Get Organized
When it comes to effective email marketing strategy, keep it simple, keep it clear, and keep it all in your calendar. That'll ensure you stay organized, strategic, and efficient, three things that tend to precede effective marketing in general. Here's to replacing stress with success in your email marketing.
Steal this strategy with your very own calendar template.
The only downside? Now you have no excuse not to email your list.
---
Ready to have email marketing do the heavy lifting for you? Get our Ultimate Guide to Email Marketing here.