Learn what's in a business plan, why you need one, and how to write a business plan with this helpful guide.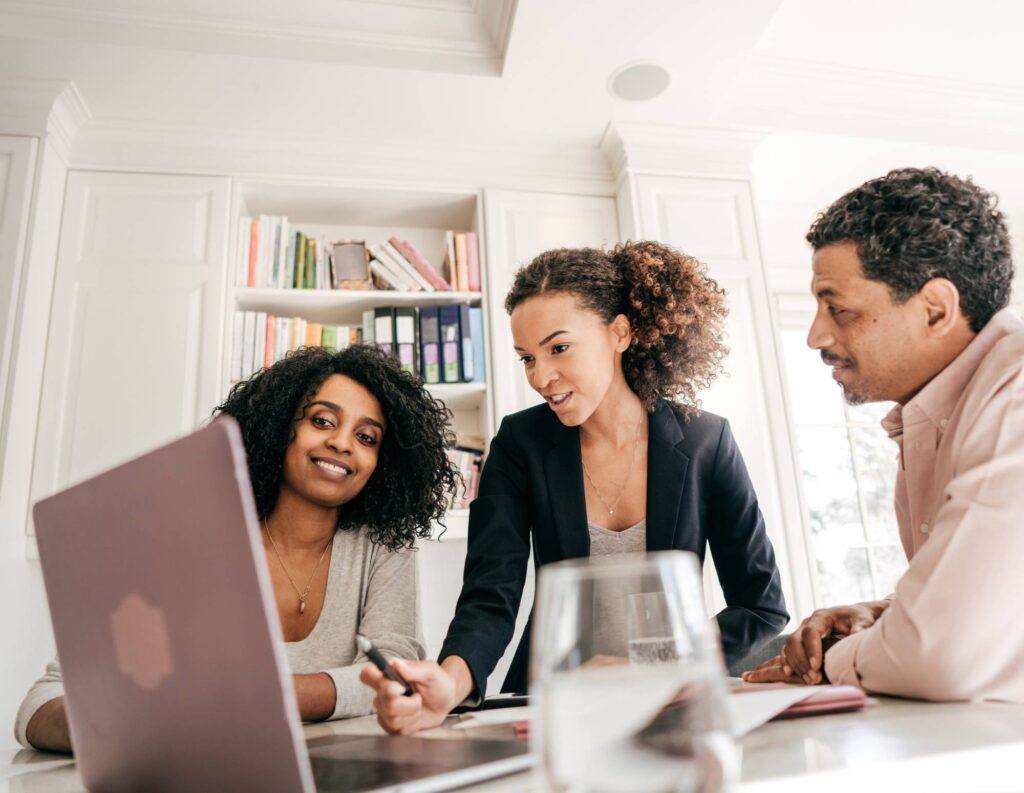 Each year, 4.4 million small businesses are founded in the United States alone. In just the first quarter of 2023, more than 1.3 million small business applications were filed. However, not all of these businesses will find funding or succeed. The Bureau of Labor Statistics reports that about 20% of small businesses fail within their first year.
Getting a business off the ground is no easy feat, and preparation plays a significant role in success. That's why, to be prepared for the challenges you'll face when starting a business, you must know how to write a business plan.
Jump to:
What is a business plan, and why do you need it?
A business plan outlines your business's goals, strategies, and operational details. It works like a roadmap, guiding you and your partners as you run your business. It's also an excellent tool when seeking investors or loans to help you fund your business.
If you're thinking of resigning your current position and starting a business, your business plan will give you more focus and clarity to make sure you're staring on the right foot.
There are several types of business plans, and they all offer advantages, including:
Clarity – A business plan clarifies your vision, making sure that everyone involved is on the same page.
Strategic direction – Your plan takes your mission statement from philosophy to practicality by outlining the necessary steps to achieve your business objectives and identifying potential challenges.
Investor attraction – A well-written business plan increases the chances of attracting investors and securing funding for your business.
Market understanding – Your plan provides thorough market research and analysis, which helps you and your partners understand your target market, competition, and client needs.
Financial planning – A business plan includes financial projections and budgeting, helping you secure loans or investments that will contribute to financial success.
Operational efficiency – Your business plan outlines the operational processes, systems, and infrastructure needed for your business to run smoothly.
How to write a business plan — section by section
Though the specific contents of your business plan will vary according to your audience and type of business plan, these are the seven most vital sections you should include:
Executive summary
Your executive summary is typically 1 to 3 pages long and provides an overview of your business. It's designed to capture your audience's attention and set the tone for the rest of the plan. Investors may not always have time to review every business plan that comes their way, so the executive summary is where you have to convince them that they want to keep reading.
In addition to providing essential information — like your company's name, location, and mission — the executive summary also needs to include key research and a compelling story about the history of your company.
It should also cover:
The services you're offering
Your place in the market
How your product or service differs from what's already on the market
Management and advisors involved
A snapshot of financial projections and funding requirements
Even though this is the beginning of your business plan, you should write your executive summary last. Once you've finished the rest of your business plan, you'll better understand the big picture and how to sum it up in an enticing way.
Company description
Your company description is where you'll share your mission statement and go deeper into your company. It's a more detailed description of the part of your executive summary that addresses what your company offers, its place in the market, and its values and vision for the future.
When writing your company description, be sure to include details such as:
Milestones, awards, or other notable achievements
A thorough explanation of the unique benefits your company offers
Patents, copyrights, or intellectual property your company owns
Your company's main capabilities and advantages in the market
Your company's legal structure — whether it's a partnership, corporation, etc…
The location where your company operates and any facilities it uses
Think of it this way — an investor has read through your executive summary, and now they're curious to know more, so this is the opportunity to tell them who you are. Make your company description informative, thorough, and personal. Let your passion speak through the description of what you do and hope to achieve, and then back it up with tangible facts about your company.
Market analysis
Your market analysis demonstrates your understanding of the industry in which you operate and where your company fits. This is valuable for you to understand as you move forward and demonstrate to investors that you know what you're talking about.
To begin with, you'll need to provide an overview of your industry. Identify:
Your industry's size in the overall economy
Its growth rate over the years
The future outlook of your industry
Key trends
The major players in your industry and their market share
From there, you'll want to identify your target market. Create profiles for people within your market, including their demographics, purchasing behavior, pain points, and all other essential information that helps you prove that what you're offering is useful to them.
You'll also need an understanding of your competitors. Make a comprehensive list of other companies in the same market as you. Ensure it includes their:
Strengths
Weaknesses
Market position
Gaps within their offerings that you can fill
You'll also need to include any information regarding regulation or other legal factors affecting participants in your company's industry.
Products and services
Once you've shared adequate knowledge about your specific industry, it's time to show exactly where you fit in. In the products and services portion of your business plan, you'll outline each service you plan to provide, emphasizing what makes them unique and superior to alternatives.
When you're discussing each service, be sure to:
Share any customization or personalization options available
Explain how you're addressing your target market's pain points
Identify specific benefits each service provides
Include pricing information and pricing strategies
Discuss any intellectual property rights, patents, or trademarks your company possesses
Discuss innovation that sets your offerings apart from your competitors
This section gives you the chance to show you really know how to sell what you're offering, so be sure you leave no stone unturned when it comes to proving how your services are valuable to many people.
Marketing and sales strategy
Your marketing and sales strategy section outlines how you plan to promote and sell your services. It demonstrates an understanding of your target market and the validity of your approach. Like the products and services section, your marketing and sales strategy is essential because it will demonstrate to investors that you know how to turn your offerings into revenue.
Your marketing and sales strategy section should include the following:
A detailed profile of your target clientele
Key information about your target market, such as demographics, pain points, and buying habits
A branding strategy that includes messaging, visuals, and positioning
A breakdown of the marketing channels you plan to use
Your pricing strategy, including any pricing models, discounts, or promotions you plan to use
Any sales techniques you intend to use
How you will retain client loyalty over time
This section will show that you'll be ready to run once you're funded and your feet hit the pavement.
Financial projections
Once you've demonstrated to an investor that you've got a great offering, a place in the market, and a plan to hit the ground running, they'll be eager to know how much you (and they) stand to earn.
You'll first want to know your break-even point — the point at which cost and revenue meet, and you can expect to start seeing some profit. Your further analysis of your financial projections will also need to include:
Start-up costs
Operating costs, including payroll
Sales forecasts and projected income for the next three to five years
Prepared income statements, balance sheets, and cash flow statements
This can be one of the most challenging sections when learning how to write a business plan, but its importance cannot be overstated. This section will give you financial goals to focus on and provide potential investors with realistic expectations about what they can look forward to when they invest.
If you need help navigating the technicalities of financial projections, there are plenty of business plan templates and other forms of help to get you going.
Management and organization
Projections and market analysis are great, but they're just theories until you execute them. Luckily, your management and organization section will illuminate the key players that will help you take your business plan from idea to reality. It's not just a list of your business partners; this section will also:
Offer an outline of the organizational structure
Identify key positions and responsibilities
Introduce those in leadership and their positions
Highlight their qualifications, relevant experience, industry expertise, and past achievements
Discuss any advisory boards, consultants, or mentors who are onboard
When you create a business plan, you're not just selling your services; you're also selling your team, so sing their praises. Additionally, creating a thorough organizational structure in this section will help you if it is ever unclear which team members have specific responsibilities.
Starting your business with the right tools
Your business plan is just one piece of the puzzle when it comes to starting a business. You also need the right tools to manage your clients, daily activities, finances, and more. You might think these tools are something to invest in later, but getting started early with the right systems will help you grow and scale.
As you're starting your business, consider a clientflow platform like HoneyBook where you can manage everything in one place. Capture leads, qualify them, book clients, and manage your projects all within HoneyBook. You'll save money with fewer subscriptions plus have valuable business data and information in one place to help you make better long-term decisions.