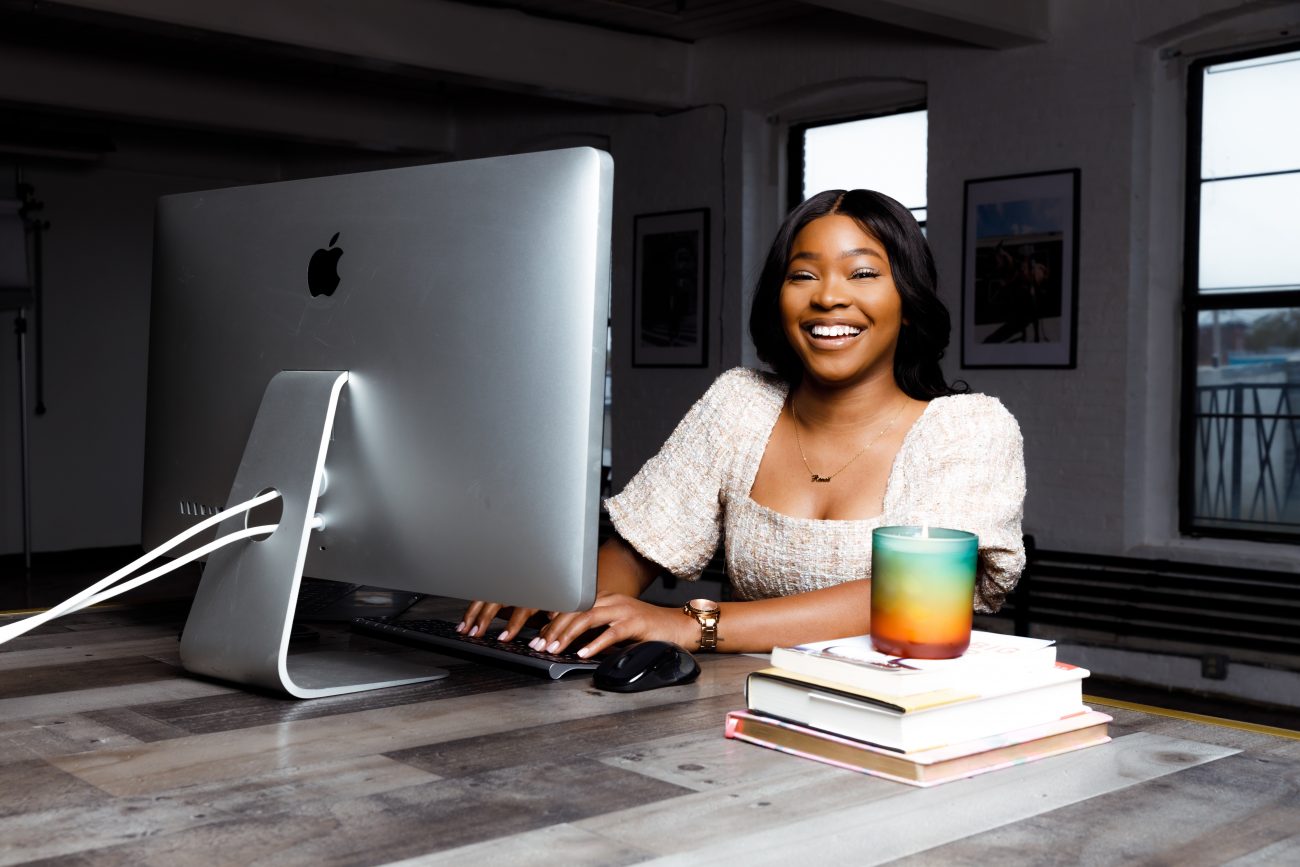 Maybe you haven't even begun online advertising, let alone researched how to increase your reach and profits with Facebook Ads.
Have you ever felt stunted by your organic reach on Facebook and Instagram and thought "if only I could get more traffic to my offers and services it would scale so quickly! I am giving loads of valuable information, but I just need a bigger audience!"
Yup, I get it, most service-based businesses and freelancers feel this way. This is why I love having the opportunity to share how transformative Facebook Ads can be!
Instagram has changed immensely. The algorithm is no longer in chronological order. Most days your followers don't see your posts on their timeline, so how could they possibly interact with a post that Instagram won't even show them?!
The Power of Facebook Ads
Here's the power of Facebook Ads, you no longer have to WAIT for your ideal client to find you. And let's face it, Instagram makes it almost impossible. Now, YOU have the power to find your ideal client and get in front of them consistently.
I am going to break down a proven strategy that I provide to service-based businesses and freelancers. If you're ready to increase your reach and profits with Facebook Ads, read on.
How to Increase Your Reach and Profits with Facebook Ads
Identify your Objective
:
Before you begin running ads, you want to determine what your ideal outcome of running the ads looks like. Many people skip this step and end up frustrated when they do not see "results." However, you can't quantify results unless you set your objective. Objectives vary from business owner to business owner. You may be looking to increase leads for your freebie, tripwire or free masterclass. Perhaps you need more leads for your "done-for-you services" if you are an agency owner or freelancer. Or you could be looking to send more leads into your course or evergreen funnel. Whatever your objective, you want to identify it first. This is the key to success and how you can increase your reach and profits with Facebook Ads.
Frame the Client Journey:
Before running ads, you want to plan out the steps necessary to achieve your desired objective (the same objective you defined in step one). This framing is referred to as a funnel. A funnel is a series of steps a customer walks through before completing your desired objective. A sales funnel includes four phases: awareness, interest, decision and action. Now, let's frame the client journey/funnel for a lead generation objective.
Awareness:
So how do we get our ideal client's attention and make them aware of our amazing offers and services? The best way is to add value. There are millions of ads running everyday, the way you stand out is by thinking outside of the box! Use Ad creatives that solve a problem or pain point your ideal client may have. TIP: Use Video Ads. Video ads convert far better than still images. The ad should catch your ideal client's attention and create urgency for them to want to take action (aka click on your ad)!
Interest:
After someone clicks on the ad they should come to a landing page that offers them something of value. This could be a number of things. For example, a freebie, a toolkit, a free audit, consultation or training; it can literally be any of those.. However, be sure it's something your ideal clients want and can benefit from. You might be thinking… "We're trying to increase reach and profits with Facebook Ads, right? Why are we giving something away for free?" Because we want to establish trust. Trust is essential when running ads to cold audiences (people who do not know you) because people only buy from people they like, know and trust!
TIP: Be sure to give the free offer after they've given you their name and email on an opt-in form or HoneyBook Contact Form on the landing page. This way you can add them to your email list and nurture them further!
Decision:

Our ideal client has now joined our email list in order to gain the free item we mentioned above (that adds immense value). Next, we nurture them with a sequence of emails and retargeting ads. Ideally this process will help establish more trust and give them more information about why your offer or service is the solution to their pain points.

Action:

This is the step we are all looking forward to! However, it does take time to get here depending on the investment you are requiring from your ideal client. This stage is where they actually purchase the course, service or offer! YAH!! It is important to keep a few things in mind, every funnel converts differently. But no matter the objective, the phases remain the same, the strategy to successfully funnel people through each phase is what must be adjusted to see success!
Are you still with me? This can be a lot. But I promise you, it works!
Setting Up Your Ad Campaigns
So let's talk about setting up the actual Ad Campaigns. You will want to do 3 key things in order to increase your reach and profits with your Facebook Ads:
Ensure you have a Facebook Pixel attached to the landing page you are driving traffic to. Also ensure your website has a Facebook Pixel, if this step is not done correctly, nothing else will matter, so be sure to install your Pixel properly.

Optimize your campaigns for "conversions: leads." This value can be selected in the Ad Set level and this is the key to a successful lead generation campaign.

Target properly. Do your research on your ideal client so that you can accurately target them with your ads!
BONUS TIP: Test video ads and photo ads to see which perform best for your offer.
Reclaim Your Time and Increase Your Reach and Profits with Facebook Ads
Instagram and Facebook are constantly changing. Every change makes it more difficult for small business owners and freelancers to get in front of their audience to sell their offers and services. With Facebook Ads you are not only reclaiming your time (because you won't have to post 3-5 times a day in order to get decent engagement and quality leads) but you are also implementing a lead generation strategy that is proven to work.
So my question to you is, what's stopping you from getting your ads up today? You can run ads for as little as $5 a day, you don't have to spend a fortune to see real results. I can't wait to see your ads up and running this year, you got this!
Check out my Free Training on how to generate quality leads on auto-pilot with Facebook Ads