HoneyBook member Kit Gray is a fine art artist and illustrator, specializing in wildlife and custom pet portraits. She runs Kit Gray Illustration based in Fort Collins, Colorado, and is featured in this year's holiday gift guide. We love her realistic renditions of all our favorite animals. Here, she shares about being a self-taught artist, how she uses HoneyBook to run the custom-portrait side of her business and her number one way to get new clients.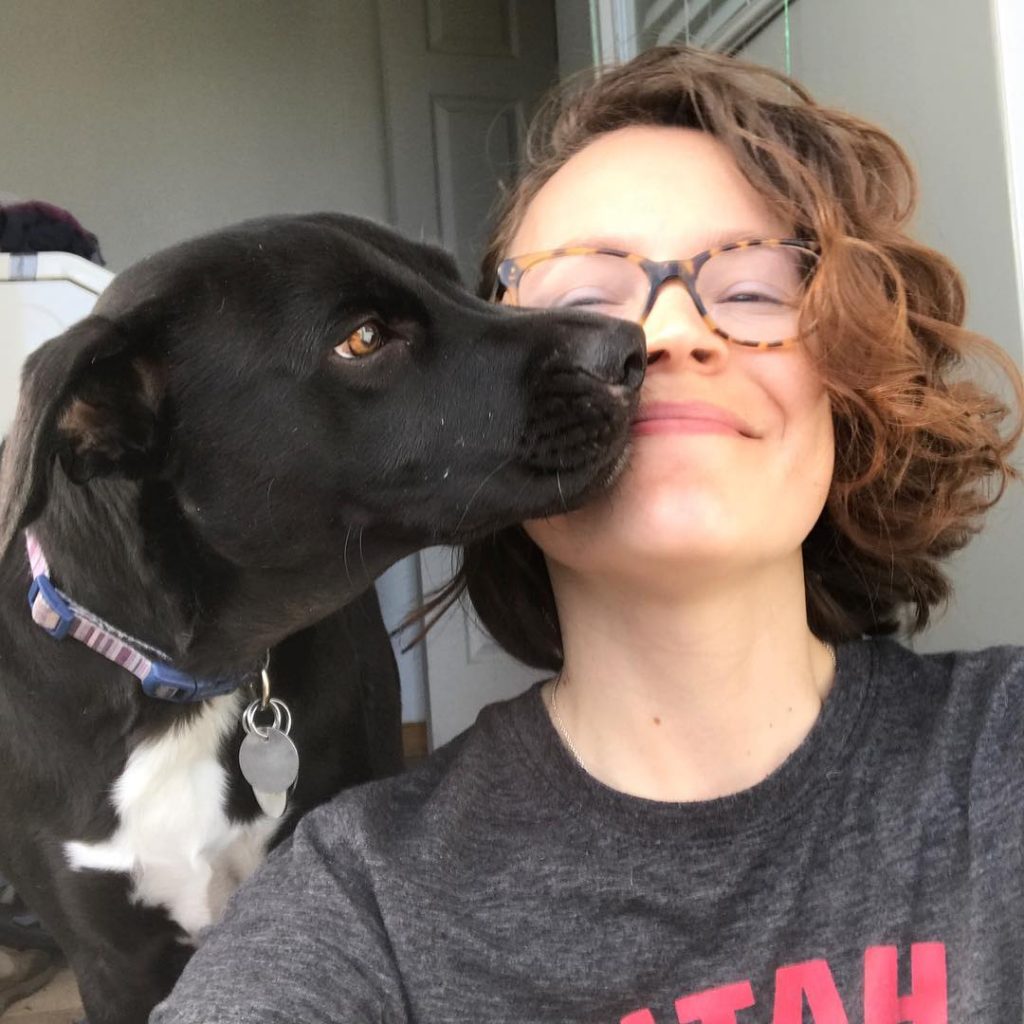 Please tell us a little bit about yourself.
I'm Kit Gray of Kit Gray Illustration. I use professional colored pencils and/or pastels to create my work and it tends to be very detailed and realistic. My situation is a little bit unique in that I cannot work full time due to managing an extensive schedule of medical appointments and treatments for my Lupus. Because of that, I work part time though it definitely feels like full time given the rest of my schedule!
Where did you learn to draw?
I'm a self-taught artist. I sort of hate that term. It's more like…I was very determined and practiced a lot. I drew very rarely prior to picking up colored pencil again in 2016 and most of that happened when I was very young. Since picking up drawing in early 2016, I have seen a pretty substantial shift in the quality of work I create. I felt good about my work when I started because I was brand new to realism and doing well, but I also knew I could improve.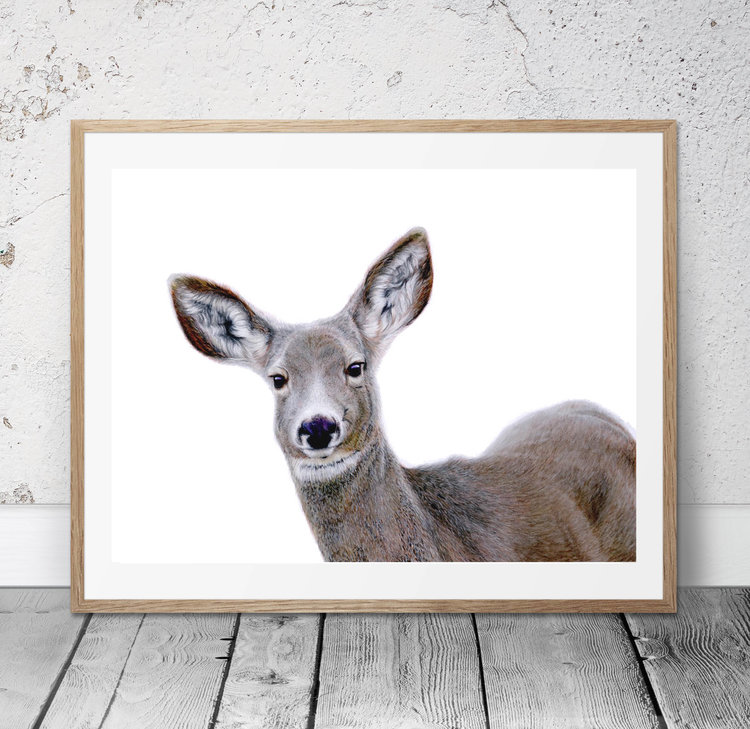 How did you improve your skills?
I set out to improve something specific on each successive portrait I created. Now that I'm 2.5 years out from that date, I feel really great about my progress and proud that I was able to accomplish it myself. It wasn't as simple as having talent (as everyone likes to suggest). My improvement has been the product of countless hours of practice, self-evaluation, and experimentation. It's not exactly art school—I've actually never taken an art class outside of elementary school art—and I'm sure there will always be more for me to learn, but I think my skills of observation as a birder/birdwatcher have helped me in the world of realism. It's all about actually noticing the details (which is very similar to what birding is like, especially when you get down to identifying species, sex, or age/plumage) and then finding out how to best use the medium to bring those details to life.
How did you start your business?
I'm basically an accidental artist. I have severe systemic lupus, an autoimmune disease that affects my daily life and has even threatened my life on a few occasions. I reached a point in my health life where my old career was no longer sustainable, so I had to learn to pivot. My mom happened to give me a set of colored pencils and that one set of pencils essentially sent me down this path! I practiced drawing pets first and immediately began to get inquiries for commissions. I honestly had no idea how to make a business, but decided to try and figure it out as I went along. Drawing pets has been a passion of mine because of my own relationship with my dogs (both past and present). Over time, I wanted to get back to my roots as an environmental educator, so I decided to start creating fine art featuring North American wildlife.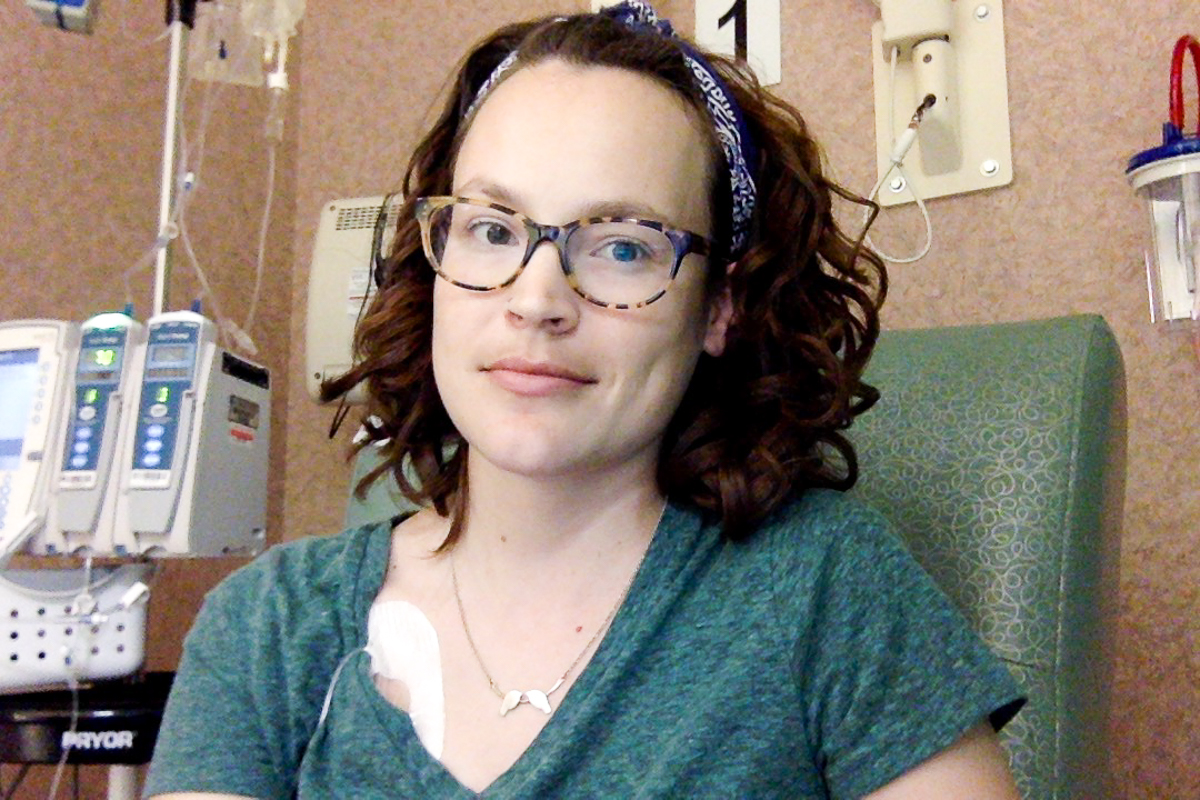 What do you sell in your shop?
In my online shop, I sell blank notecards and archival, matted prints featuring North American wildlife. I not only offer single cards, but also sets of animals that have something in common or even custom sets where you can select each individual card you want. The archival prints that I sell are limited edition reproductions of some of my wildlife pieces and each one comes matted, numbered, and signed. They are absolutely stunning in person and nearly indistinguishable from the original work. Custom portraits and original pieces are sold as well, though I primarily arrange those sales through email and HoneyBook.
What makes your illustration style unique?
Most of my Kit Gray Illustration work has a detailed, yet minimalist feel to it. I often feature white backgrounds to keep the focus solely on the animal I'm featuring. The use of white space is something I consider in every single wildlife piece that I create. I enjoy creating pieces that have a sense of direction and the white space often plays a role in this, as well as the positioning of the subject. I like to think of my work as drawing upon all of my unique past experiences as a long time birder, park ranger, educator, dog parent, and so on. I have spent so much of my life dedicated to observing wildlife and caring for beloved pets and I believe that attention to detail shows in my illustration style.
Why did you start using HoneyBook?
I heard about HoneyBook through Rising Tide as well as when I became a TuesdaysTogether co-leader for the Creative and Chronically Ill chapter. It had been recommended to me as a great way to manage contracts, which was my number one concern at the time since I require contracts for every custom portrait I create. I was previously using a service that was free, but only allowed a maximum of three contracts per month and that just wasn't working for me at the time.
Pro Tip: Need a contract template? We partnered with attorney and contract-expert Christina Scalera to create a bulletproof contract template written specifically for small businesses. Get your free contract template by starting a HoneyBook trial here (no credit card required). Find it under Tools>Templates.
How do you use HoneyBook?
Obviously, I love the online contracts and keeping everything in one place. But some of the things I love even more are the ability to send my clients questionnaires and the ability of HoneyBook to track our conversations via email. For any custom portrait (whether dog/cat/horse or wildlife), I always send 1-2 questionnaires to the client upon finalizing their order. Before I sit down to start a pet portrait, I read through the questionnaires to learn about that pet's personality, any physical traits that may be unique to them, and any special memories my client may have of that pet. It helps me to feel like I know them better before I start to capture them on paper. The way that HoneyBook can track my conversations with clients really helps me since my memory isn't always reliable! I'm able to look back without searching through all my emails and I can very quickly find whether I've already discussed a detail with the client.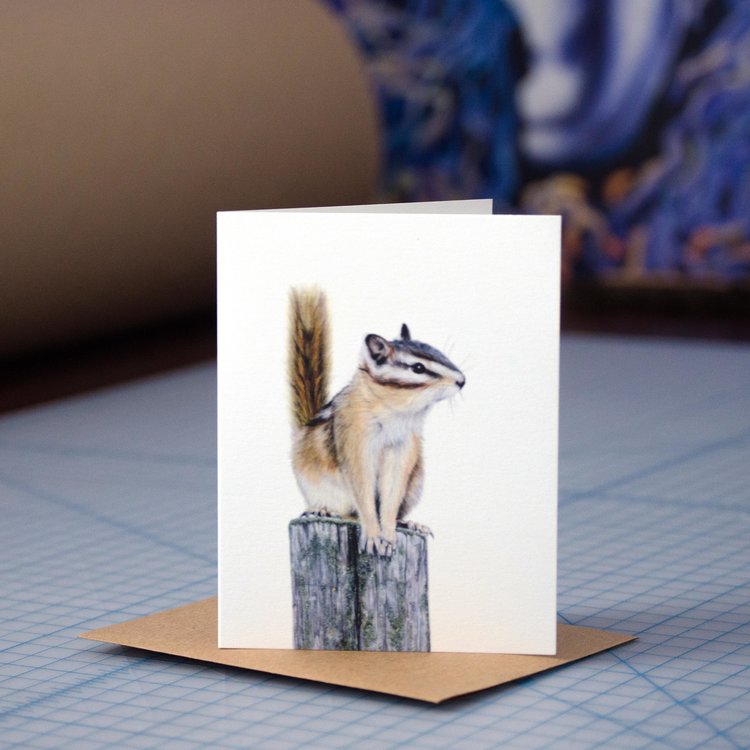 How do you promote your business and which is your most successful channel?
I use the typical social media platforms like most other creatives, but the best way for me to get new business is through referrals from prior clients or referrals from people who enjoy my work on any of those social media platforms, even if they haven't ordered something on their own yet. It's very important to me that social media does not run my life. I break a lot of the so-called "rules" by only posting a couple times per week at most, but I think my community has come to expect that. I spend time trying to really invest in my followers and their lives as well, so it isn't just a one-way street. This has helped me to create a small, but mighty following of people who are willing to repost my work and recommend me to people they know. They seem invested in my success as an artist, but also just my success as a person in the world.
Which items did you pick to feature in this year's gift guide?
Both my cards and prints are featured in the 2018 annual gift guide this year! Cards are honestly great for almost anyone since they are so functional and there are currently 21 designs available. People who love wildlife, pets, or snail mail will love receiving a pack of these cards. Limited edition prints are perfect for people who want fine art at an affordable price. They would be a great gift for new homeowners as well. They come already matted and ready to frame, which makes them an impressive gift that can really look great in someone's home or office. People who enjoy a pop of color or a bit of nature, but still want a clean look? My prints would be right up their alley.

Favorite piece you've illustrated in your career?
While birds are usually my favorite type of animal to draw, my piece "Autumn Rut" featuring a 7-point elk was probably my favorite piece to date. It was such an enjoyable experience from start to finish. I had a beautiful reference photo from Craig Miller, and it was my first time working on the texture that comes with antlers.
Thanks, Kit!
HoneyBook, the best crm for solopreneurs, streamlines everything you need to manage your business into one place. Manage projects, book clients, send an online invoice and get paid through our online payment software. Now peace of mind comes with just one login.