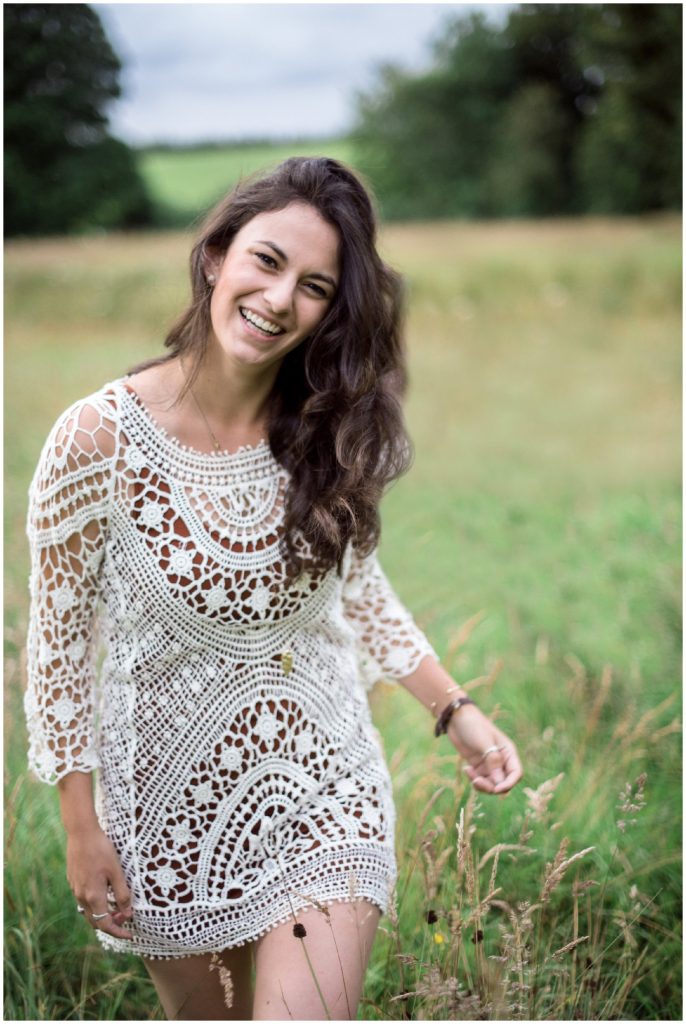 In 2015, HoneyBook member Laura Neff was working herself into the ground, editing photos at her full-time studio job, while also running her photography business Laura Lee Photography. "I was literally just editing photos 24/7," she said. When she quit her day job to focus on her own business, she knew things needed to change. To work smarter, she mastered all things related to workflow, systems, productivity and time management. Her process worked so well that she found herself running not just one business, but two. With all the time she'd saved, she created a second business called Laura Lee Creative to help educate other entrepreneurs on achieving work-life balance. Here, she shares how she went from being "burnt out beyond belief" to running multiple thriving businesses.
What inspired you to start Laura Lee Creative?
After I finally wracked up the nerve and finances to quit my job at the studio, I found myself with a PILE of work to do. I spent my entire off-season creating systems and workflows to work smarter (not harder!). Then in 2016, when I had 28 weddings, I was actually able to MANAGE them all without sacrificing my personal life. Photographer friends started asking me to teach them my workflows, and in 2016, I began mentoring, completely by accident. When I couldn't take on any more mentoring clients, I decided maybe I should turn what I was teaching them into a product. It was then that my first educational digital product for photographers was born, and shortly after, I launched the site for Laura Lee Creative. Since then, I've grown a community of almost 5,000 photographers and creative entrepreneurs that are ready to work less and live more. It is my mission to give people the tools and business systems they need so they can stop sacrificing their life for the sake of being a business owner.
What was the biggest challenge you faced early on in your photography business?
Getting out of my immediate circle of clients. I grew up in a rural town and there are really only two photographers here that do weddings (me and a kid I went to high school with). When I started, every one of my clients was someone I knew—whether from high school or a family friend. I wanted to expand my circle, so I ran a Facebook ad for weddings for four months (this is the only advertising I did and haven't done any since). I booked 10 weddings from that Facebook ad, and those clients (and my initial circle of clients) has carried my business now for six years. I'm forever thankful for that!
But beyond that, I'd say that work life balance was my biggest struggle of all. I knew I couldn't handle another season of burn out (it's heart breaking to build a business of your "dreams" and then become so dispassionate about it because it takes over your life and gives you anything BUT freedom), so sitting down and creating the workflows and systems I use and teach in my business today was pretty vital to my sanity and success.

What was the biggest adjustment you had to make after starting Laura Lee Creative?
With Laura Lee Creative, it was definitely a struggle learning all new things and hustling, AGAIN. In my head, I was in my fifth year of business, but my numbers and my hustle were reflecting a first-year business (because Laura Lee Creative was in its first year). It was hard for me to work as hard as I did when Laura Lee Photography was starting because I felt like I did my due diligence of working tirelessly. But now I've got momentum building and feel more balanced once again. It was also just an ENTIRELY different world from service-based to product- and course-based. (And, I refused to give either of them up, so I'm running both businesses full time!)
Favorite part about creating educational content for other small businesses?
Oh goodness, definitely definitely definitely the emails I get after someone has used a product or gone through my course or mentoring saying how much they got their life back. I've had people tell me I've saved their marriages, their weddings, their relationships. I cry every time! Every time I think about how what I do impacts how people get to spend their time, whether it be with their spouse, their kids, or doing other things they're passionate about, my heart just explodes with joy.
Favorite HoneyBook feature?
Workflows, obviously! Once applied to clients, it allows me to automate, streamline and speed up process and gain efficiency and organization across ALL my projects. With HoneyBook Workflows, I'm able to manage upwards of 75 projects at a time with EASE and never have to wonder what to do or when to do it.
If you're not already using workflows and task management, let me help you. Here are two videos I share with my audience about how I use it.
How I use HoneyBook for my Photography Business (Note: This applies no matter what business you're in)
How to Use HoneyBook's Workflow and Task Management Tools
How has the photography industry changed over the course of your career? What impact has this had on you your business?
There are a lot more photographers in the industry. (Ever growing!) But I try to just stay in my lane and continue focusing on customer service (client experience). I put way more effort into my clients and building connections with them than I do building my social media or marketing platforms, and I've been blessed to run a 6-figure business ever since I went full time without advertising, thanks to my amazing clients spreading the word about my business.
What's been one of your most successful projects? What made it so successful?
Career highlight for SURE would be my retreat! I held the first (of hopefully many) Fireside Retreats for creative women in business in June 2018, which sold out and was a group of the most amazing women I could ever dream of. We put 500(!) hours of planning into it between me, my mom and my assistant. We left NO STONE unturned. This was a dream so deeply ingrained in my soul that it couldn't NOT be great. I think that's the key… when you can visualize something and feel it in you so deeply, it's bound to be great. But the great thing about it wasn't that it sold out, or the content was great (which are both true) but the PEOPLE that came and the caliber of women that showed up to that house to learn and grow that week was inspiring beyond belief. I've been honored to coach nearly 75% of them since the retreat and they blow my mind every single week!

What was the best thing to happen to you that was hard at the time?
Burning out. If it hadn't happened, I never would have become an educator. I don't want people to feel or experience that, and now I do everything I can to equip them with the tools and knowledge they need to work smarter, not harder, and stop making so many sacrifices for their business.
What's something that's surprised you recently in business?
Hmm, tough question. I guess I'm surprised that business doesn't have to be as hard as I used to think it was. Laura Lee Creative is getting there, but Laura Lee Photography runs like a well-oiled machine and when I started, I didn't think that was possible.
Thanks, Laura!
Plus, three more posts you might like: