These 8 freelance money management tips can help you ensure your business's longevity while planning for your personal retirement.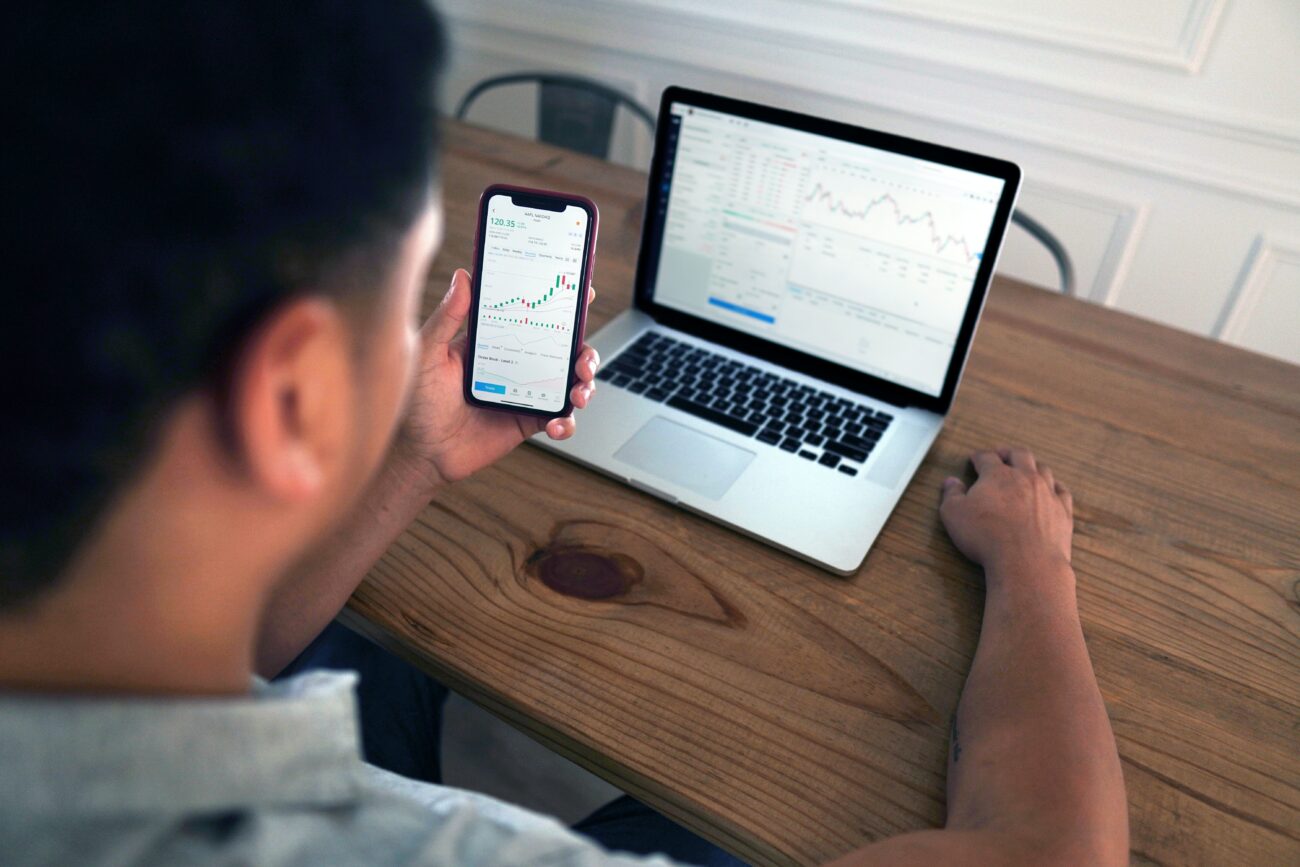 As a freelancer, financial planning and money management are critical as they ensure that your business can run smoothly and remain profitable. That said, there are many unique or unanticipated situations that will inevitably arise that you must learn to navigate on the spot, possibly with little to no experience to draw from. Although being an independent business owner has its risks, it can also be highly rewarding if you are pursuing something that you are passionate about.
It's no surprise then that learning to manage your money, both personally and professionally, is an important skill for long-term success, especially during uncertain times. By taking into consideration some money management tips and best practices, you can better prepare for the future and set yourself up for a successful journey as an independent business owner.
1. Pay Yourself First
The practice of paying yourself a salary as an independent business owner is not a new idea. In fact, it's a common recommendation from financial industry experts. Although this makes sense and seems easy to do, it can be tempting to skip over this step and instead allocate that money back into the business or a salary for someone else. Although you are the business owner, it's important to pay yourself as regularly as you pay an employee. Should anything happen to your business, you'll have something to fall back on because you didn't redistribute all of your earnings.
Furthermore, having a set monthly and annual income can help you plan for the future of your business. When you aren't struggling to meet your personal needs, you can focus your energy on your business full time and strive for new goals. Paying yourself what you deserve early on in your business journey will not only establish a good habit but will provide you with a sense of security and stability as well.
2. Select the Right Insurance
Recent unprecedented times have reminded us how important it is to maintain insurance coverage for yourself and your loved ones as many have been impacted by the challenges of the past 18 months. One way to proactively plan for the future and generate peace of mind in the present, as an independent business owner, is to select the best life insurance policy for your situation.
It's common for many independent business owners to not maintain enough coverage or simply go without as it can seem like an added expense. Although it might not impact your life today, it's a good idea to secure coverage when you are young and healthy as you can lock in lower, more affordable rates. In addition to that, you want to know that your finances and business will be left in the right hands should anything unexpected happen to you.
Equally important is maintaining health insurance that will protect you and your family and allow you the necessary wellness appointments throughout the year. Oftentimes freelancers overlook health insurance, assuming being healthy and without dependents doesn't require coverage. As many have faced unexpected health crises this year, it goes to show the importance of having adequate health insurance to help you pay for illness, hospital stays, follow-up appointments, or even injury coverage. It's important that freelancers learn about health insurance coverage options as the last thing you want to deal with when being ill is unnecessary financial stress.
3. Build Your Business Credit
Establishing business credit is a crucial component of growing your business financial strategy and increasing the value of your business overall. You might be wondering why it's so important to build business credit for your business when you may already be doing so for your personal finances. Building credit for the longevity of your business will increase its value over time, lower interest rates and premiums, and most importantly allow for separate personal and business lines of credit. You can use your business credit to pay for consistent expenses such as office rent, subscriptions, supplies and so on. You will slowly increase credit by making regular payments on time.
4. Plan for Retirement
As a freelancer, you have likely considered the amount of time you will spend working before you have enough money to retire. There are many considerations that going into planning for retirement and being a freelancer has additional factors to think about. With proper money management, you can take the stress out of all the preparation.
Consider how much money you already have saved. How much have you invested in your business? How long will it take you to be debt-free and make a comfortable income? Amidst all this, it's still necessary to start planning for retirement in the early stages of your career, even if you are not making your desired income just yet.
The three main types of retirement accounts for entrepreneurs are SEP IRA, Simple IRA and Solo 401(k). There are also Roth IRAs that require you to pay tax on the money going into this account and future withdrawals are tax-free. It's recommended that you review the different types of retirement accounts to determine what will be best for your financial future.
5. Keep Finances Separate
Another overlooked yet important aspect of money management for entrepreneurs is the separation of business investments from personal finances. If you work for yourself and have few to no employees, it's even easier to let small transactions overlap and use your personal finances to buy something for your business. Of course, it's recommended that you discuss your plans with financial advisors, as it is especially important during the initial stages of your business growth.
The more interested you are in growing your business, the more necessary it is for you to keep separate bank accounts, credit cards and bills. For example, in an employer/employee situation, tax money is automatically withheld from your paycheck whereas an independent business owner needs to track this all on their own to ensure accuracy for tax purposes. As an entrepreneur, you are solely responsible for the financial health and organization of your business's future and therefore should take all the steps to set you up for success.
6. Manage Your Cash Flow
Understanding your income versus expenditures is an important part of managing your business finances and preparing for the months and years ahead. By tracking your cash flow in and out, you can prepare for the future and have a general understanding of how much money you need to sustain your business and eventually increase profits down the road.
By investing in a client management software for small businesses like HoneyBook, you can manage online invoices and payment processing in one place, allowing you to review your cash flow over the course of each year. Using tools like online payment software, expense reports, and profit and loss statements, you can better understand where you gain and spend money. As you evaluate each year, you have the opportunity to reevaluate your pricing structure and adjust your budget according to your expenses and goals.
7. Track Time Accurately
Inaccuracy and project overbooking can lead to financial issues as well as productivity fluctuations. It's helpful for independent business owners to have a grasp on how long it takes them to do certain projects, how much their time is worth and how much their product or service is worth. At the end of the day, the more accurate you are, the more profitable your business can become because you are accurately tracking your time. In addition, it can help you with projections, setting business goals and future planning.
Understanding the specifics of your business model will help you know when and if you need to hire new employees, how much to pay them or how much you can take on as a business owner yourself. Take some time to improve your business by learning about the best time tracking app and tips that can support your process with ease. By taking the guesswork out of the equation, you can continue to move forward and learn how to optimize your business.
8. Create an Emergency Fund
Apart from your savings account, it's a good idea to build an emergency fund, which is only to be utilized if it's absolutely necessary. This is a good idea because you might require new certifications, equipment replacement, technology upgrades, and so on. Maintaining an entirely separate account allows you to fix whatever problem you are facing, without having to draw from your business or personal account.
There are many ways to build up your emergency fund, some of which might allow you to find creative ways to increase your revenue. Any extra income can be put directly into your emergency fund. Thinking critically about your business offerings and seeing what you might be able to do can increase profits slightly enough to save that money for a rainy day.
Using Smart Money Management For Long-Term Success
It's easy to overlook certain aspects of financial management when you are busy running a business and living your personal life. Although entrepreneurship requires a certain level of sacrifice, there is definitely a large return on your investment if you can take advantage of the tools and resources available to help you stay on track. By applying some of these financial management tips, you can better prepare for the unexpected and feel peace of mind knowing that your business and future are more secure than ever.