This month, our latest product updates will help more HoneyBook members integrate their calendars, reach out to qualified leads, schedule meetings with more flexibility, and much more!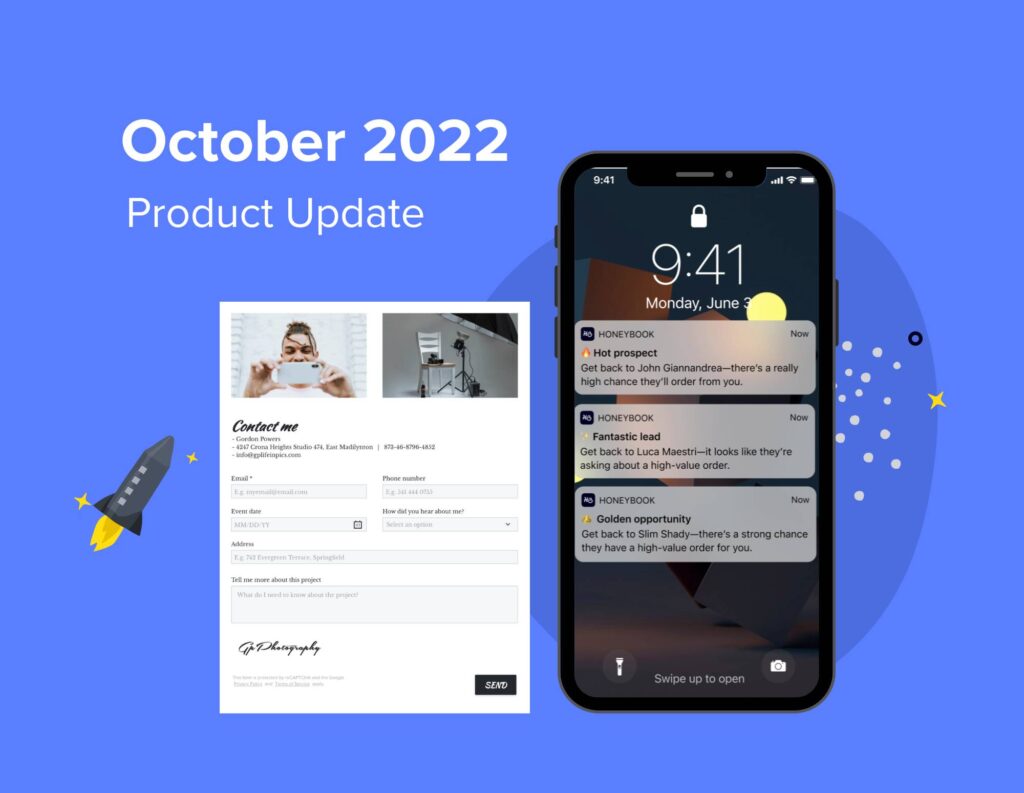 Updates to your calendar integration
You now have the ability to sync your Outlook or iCal calendar to your HoneyBook account, making sure that you never miss a meeting or add another manual step to your clientflow. Syncing your calendar means you can see external meetings, meetings booked directly through HoneyBook, booked projects, and even tentative projects all in your calendar of choice. HoneyBook has allowed you to sync your Google calendar previously, but with the addition of Outlook and iCal, the all-in-one clientflow platform offers even more flexibility so you can work the way you want.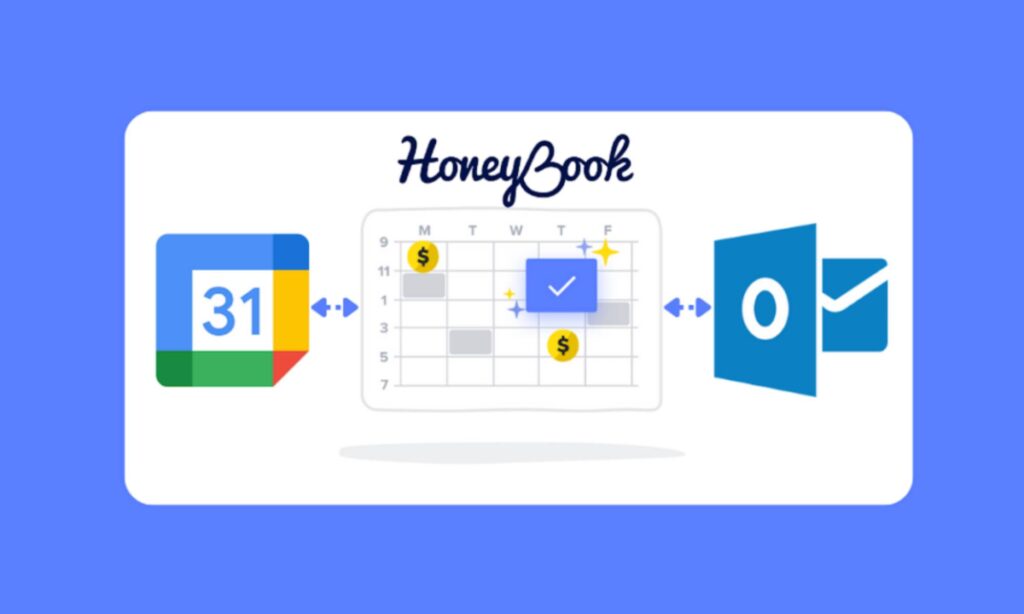 Qualify and identify high-value leads with the more powerful HoneyBook contact form
The HoneyBook contact form is a powerful tool for capturing leads, qualifying them with questions you need answered, and pushing inquiries onto the next phase of your clientflow through tasks and automations. Now, you can leverage the updated power of the contact form with new hot prospect and lead notifications. This year, we've been working to perfect a system that can analyze and identify leads that are more likely to convert, or more likely to convert at a higher booking rate. This new version of the contact form is proven to earn our members more money, and we can't wait for you to try it.
If you don't currently use the HoneyBook contact form, you can easily send it as a link or embed it on your website to immediately start earning more money and booking more leads.
The new feature immediately checks an inquiry as it comes in, and triggers a mobile push notification (the notification will show up on desktop, too) letting you know you have a great opportunity that you don't want to pass up. The push notification allows you to respond to a qualified prospect or a fantastic lead right away–wherever you are.
Knowing that this lead is already qualified and more likely to book or book at a higher rate means it's worth investing your time in moving them into your sales process. You'll know you should prioritize responding to this inquiry over other leads that may be less of a fit for your business. Being away from your computer will never be the reason a lead slips through the cracks again, and you can be confident that you're investing your time in the right places.
PLEASE NOTE: This feature of the contact form is currently in Beta and available only to select users.
You asked, we listened: new logic when scheduling a session
Based on your feedback, the logic associated with scheduling meetings in a certain time frame has been updated to more closely reflect how you and your business work.
In the past, a scheduled meeting would be connected to a project if the project was created within the last 180 days. Any meeting that was scheduled outside of the 180 days would trigger the creation of a new project. With help from our members, we realized that some sales cycles are longer, and these sessions may actually be associated with projects that already exist but may be over 6 months old.
Now, a scheduled meeting will be connected to a project based on a project's status. If the project is in an active stage (not archived/completed) then a meeting will be attached. If the project is not in the active stage, then a new project will be created for the meeting. This way if you're working with a client well ahead of their project date and want to schedule regular check-ins, everything will be housed under the same project and organized all in one place.
Updated payment statuses
We've expanded and expounded on payment statuses to make it extra clear where your money is, isn't, or will be soon. The payment statuses still correspond to other helpful features like payment reminders, triggering thank you emails, and other tasks, but getting a birds-eye view of the status of all your bookings is much more clear to read and understand.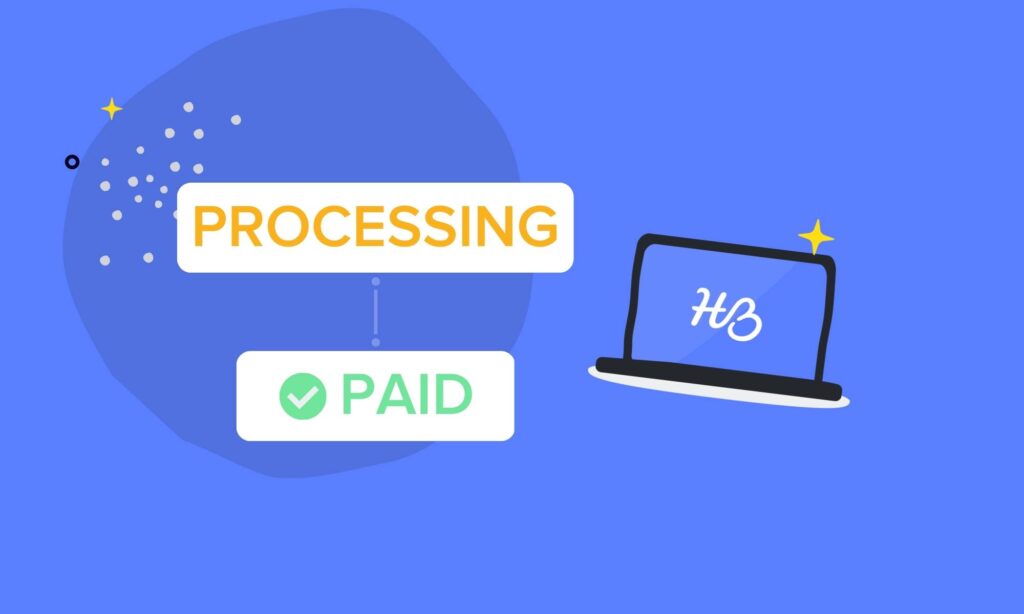 Template assistant modal
One quick update to the HoneyBook template builder lets you use even fewer clicks to get to your perfect template. Simply create a new smart file template from your Templates hub and choose the actions you want to include. You'll get a fresh template with everything you need, ready to be customized and sent off to your client.
New templates shortcut in mobile
On the theme of fewer clicks, we've also added a nifty shortcut to the tools menu in the HoneyBook mobile app so you can easily jump right into your file templates.
Stay tuned for more HoneyBook product updates!